Spain is undoubtedly a great place to go surfing. Spectacular waves and the ocean at your disposal make the country a popular destination amongst surfers. Moreover, if you know the right beaches and know when to go, Spain is a great destination if you want to learn how to surf.
Below are the 5 best beaches where you can learn to surf in Spain.
1) Playa de Las Américas, Tenerife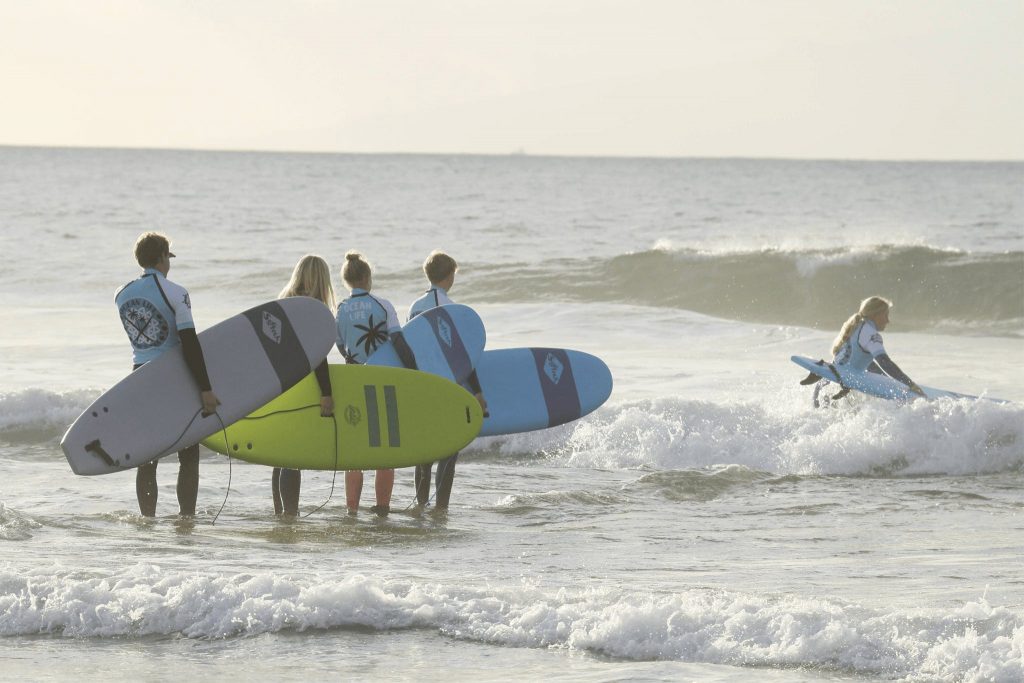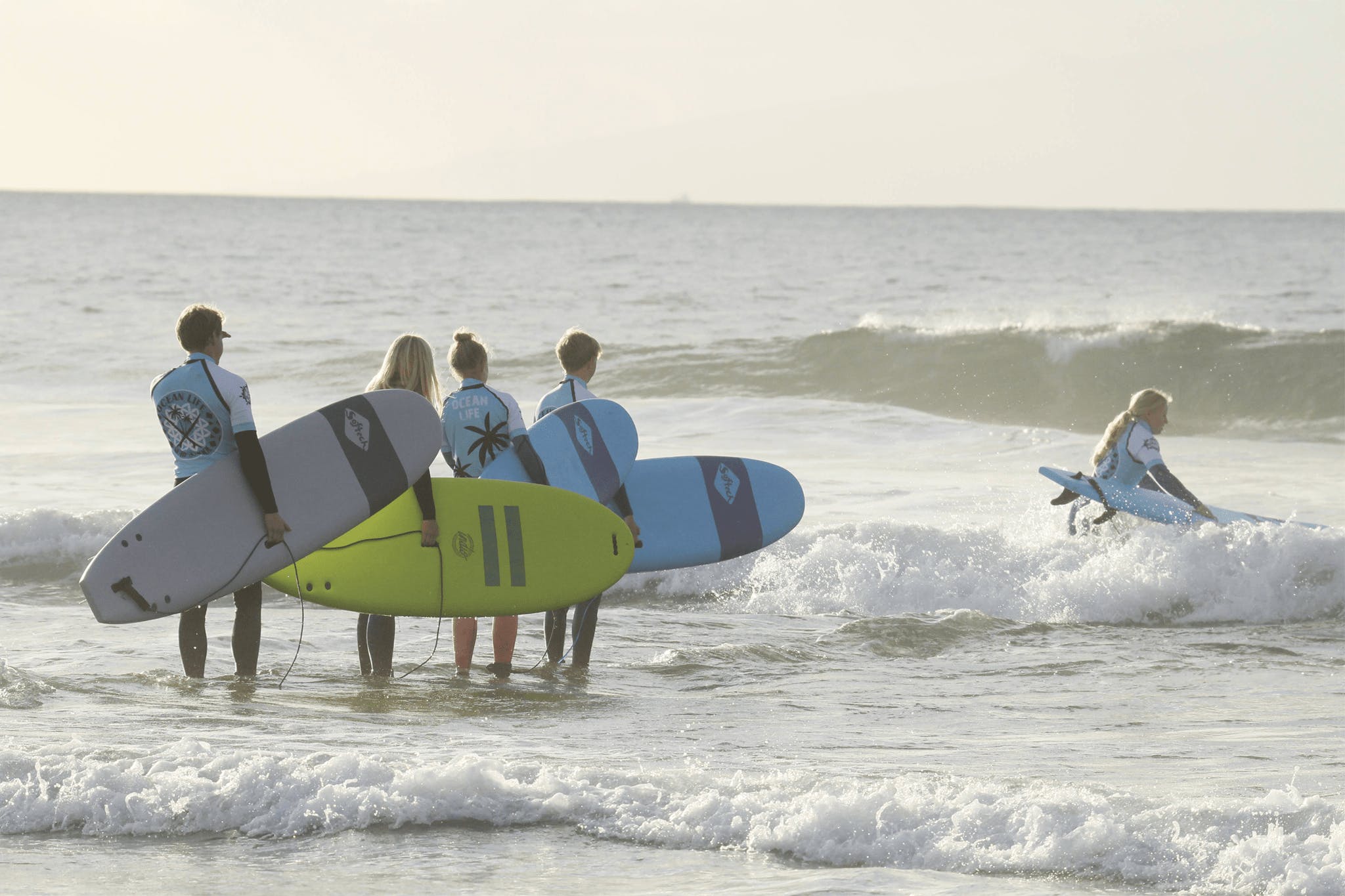 In first place is the beach Playa de Las Américas, a beach located in Tenerife. With dark pebbles, palm trees defining the border between town and beach, and numerous bars and restaurants surrounding it, Playa de Las Américas is quite a large beach (1 km) and is very popular among surfers.
The climate in Tenerife allows you to surf all year round and enjoy good weather, even in winter. Learning to surf in Playa de Las Américas is very common, given the popularity of this beach among surfing enthusiasts. For this reason, many surf schools have been established near this beach.
Another point in favour of this beach is that it is very well-equipped. If you're on holiday with someone who doesn't want to take a surfing class, Playa de Las Américas is equipped with sunbeds and beach umbrellas. The area is also very touristy with many restaurants, bars and hotels. This ensures fun and relaxation for everyone.
Beach facts:
This beach does not have a dedicated car park, so it is recommended to arrive well in advance in order to find a spot.
Sunbeds and beach umbrellas are available
2) Playa La Lanzada, Galicia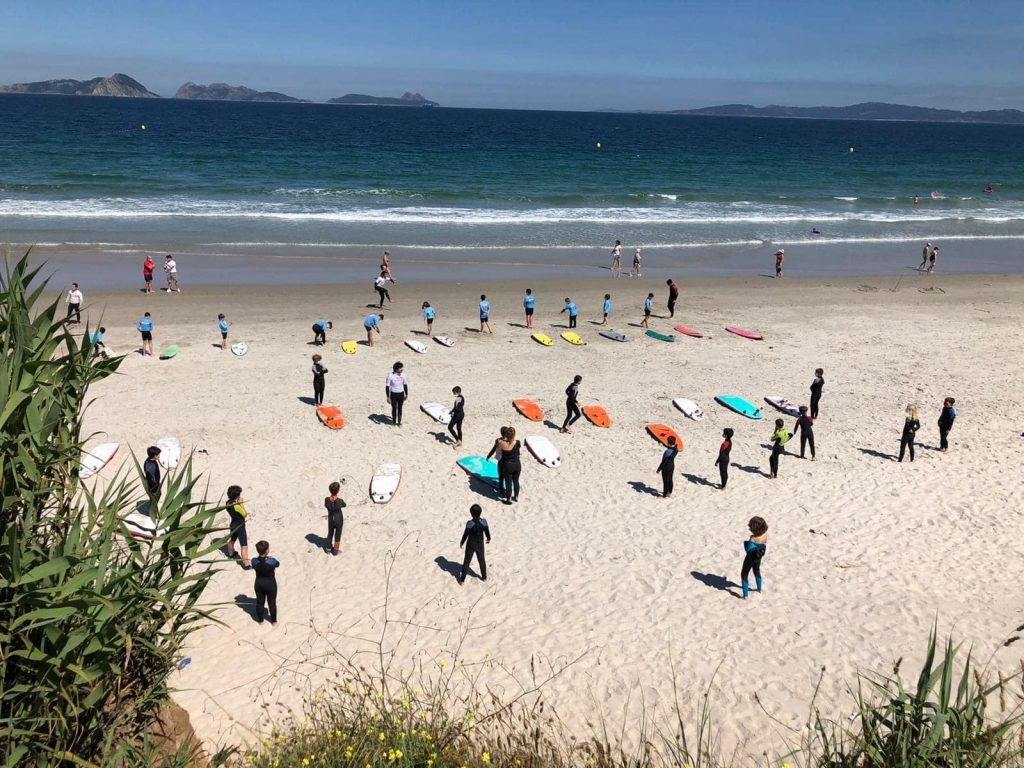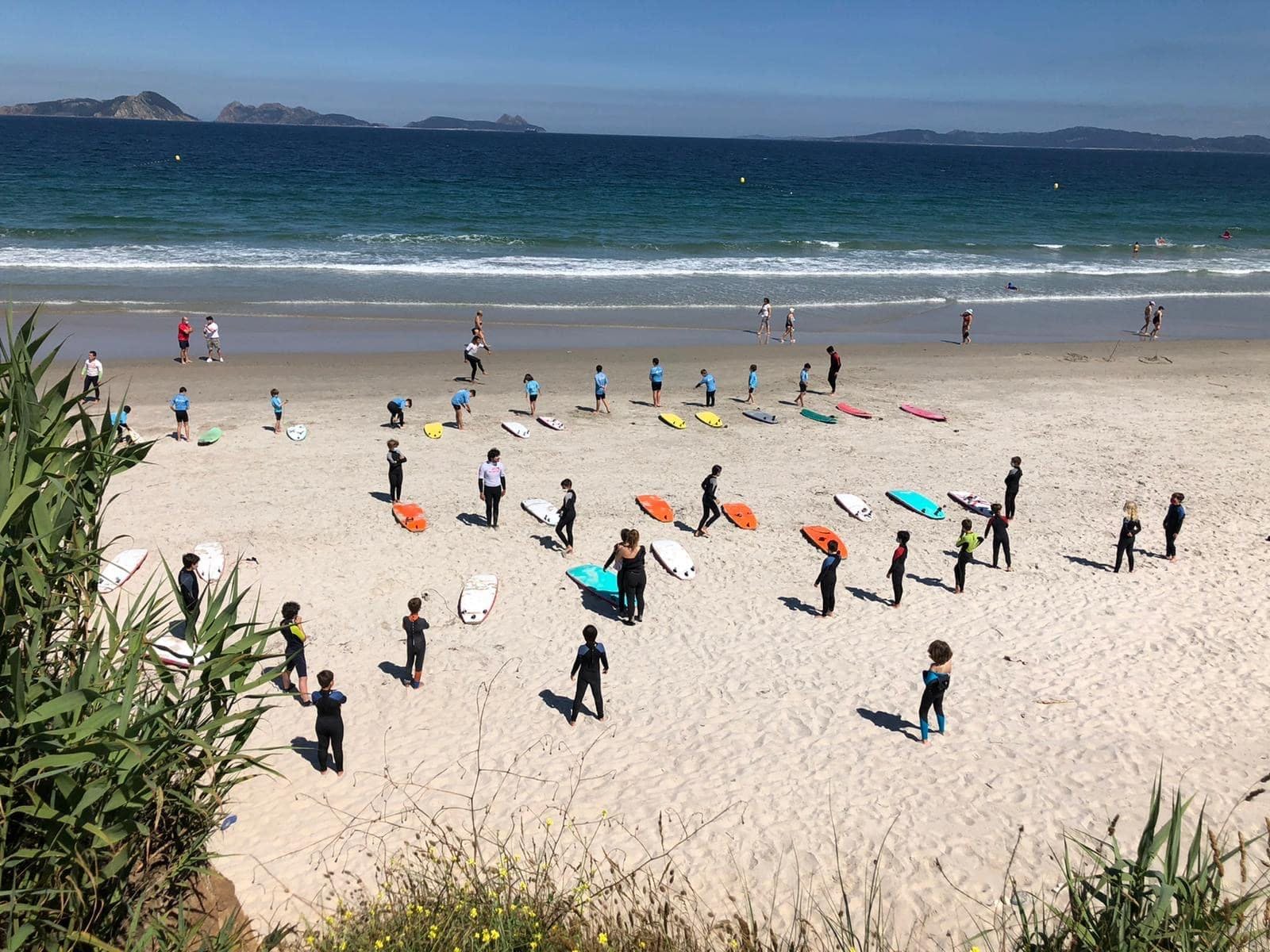 In second place is a beach in the North of Spain, in Galicia. Playa La Lanzada is a very large beach, with 2,4 km in length. In the summer months, surfing beginners find ideal conditions here. Indeed, due to its extensive length, beginners have more space to move around and ride the waves without risking hitting other surfers or rocks.
This long, white sandy beach is a narrow strip of land leading to a small peninsula. This area is surrounded by nature. At the back of the beach, there is a long strip of low vegetation that extends for about 500 m, until it reaches the ocean again.
Beach facts:
Parking is easy in this area, thanks to a large free car park behind the beach
There are no beach umbrellas or sun beds.
3) Playa de Famara, Lanzarote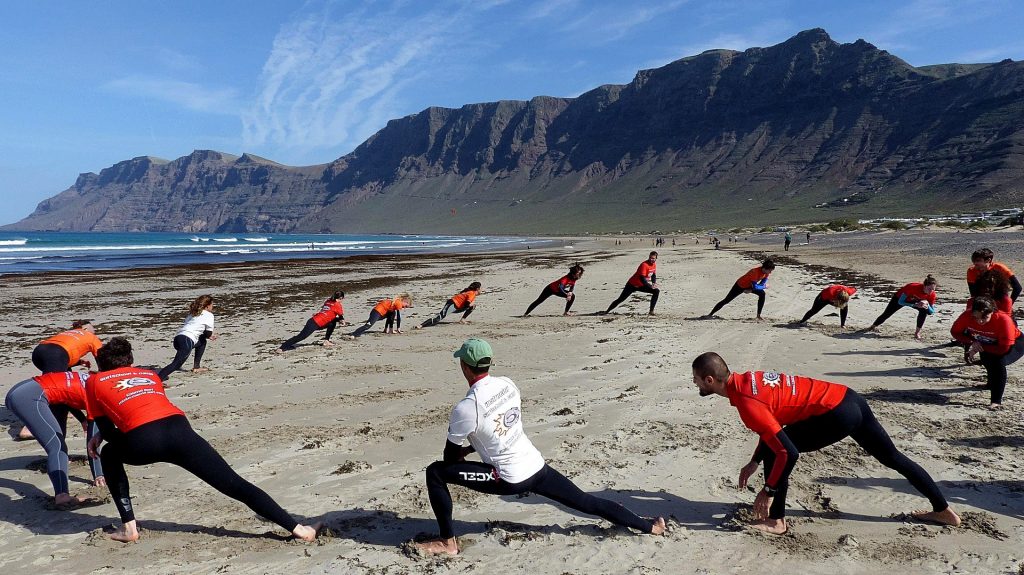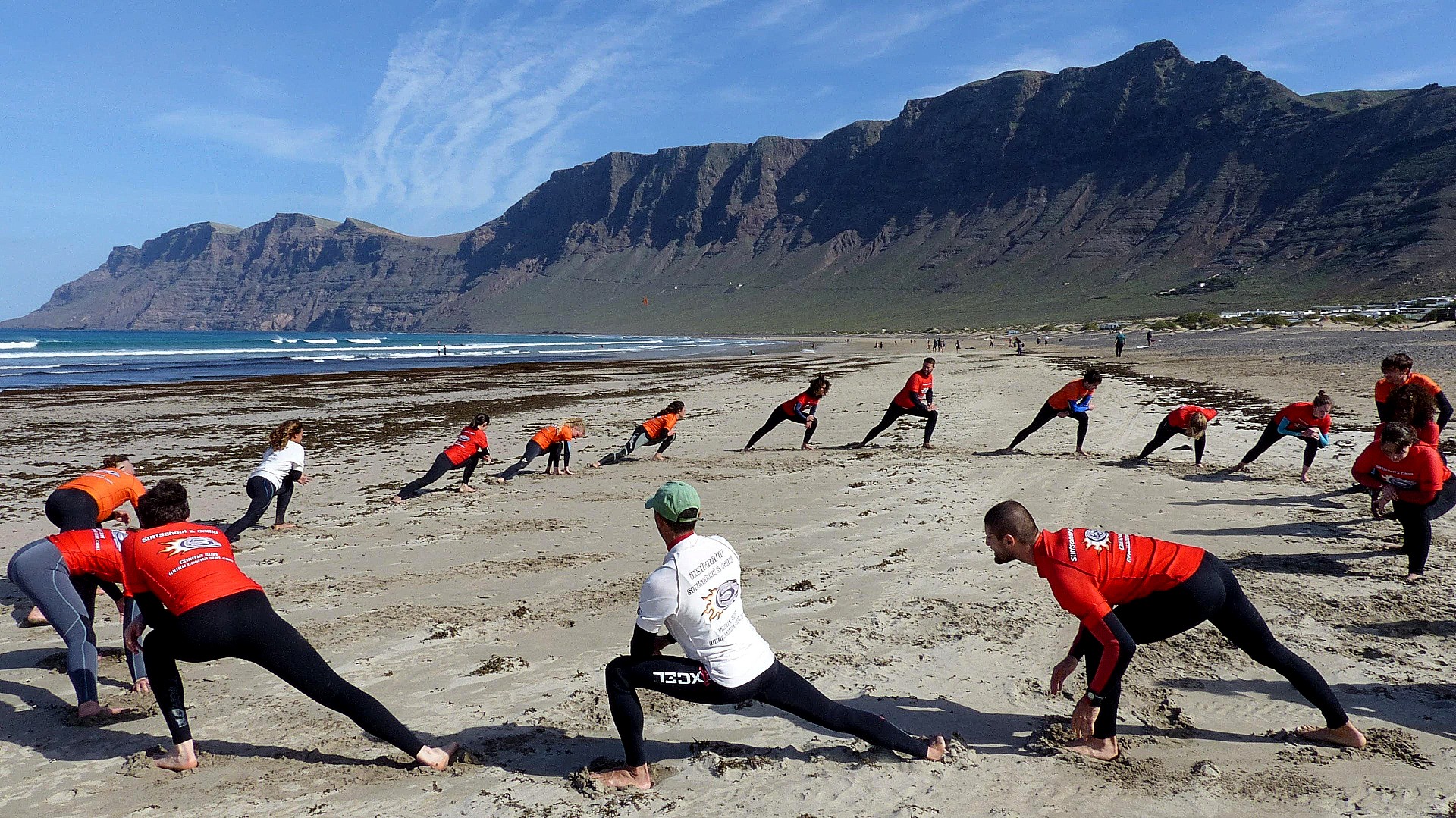 In the middle of our ranking, we find Playa de Famara, another beach in the Canary Islands, on Lanzarote. Just like Playa de Las Américas, the favourable climate of the Canary Islands makes it possible to go surfing throughout the year, and not only in summer, as is the case in the north of Spain.
This 2,8 km long beach is very scenic. The Famara massif, which reaches a height of more than 600 m above sea level, frames the beach. This cliff is actually a caldera, about 10 kilometres in diameter, thereby making it the most distinctive feature of this part of the coast.
4) Playa de Patos, Galicia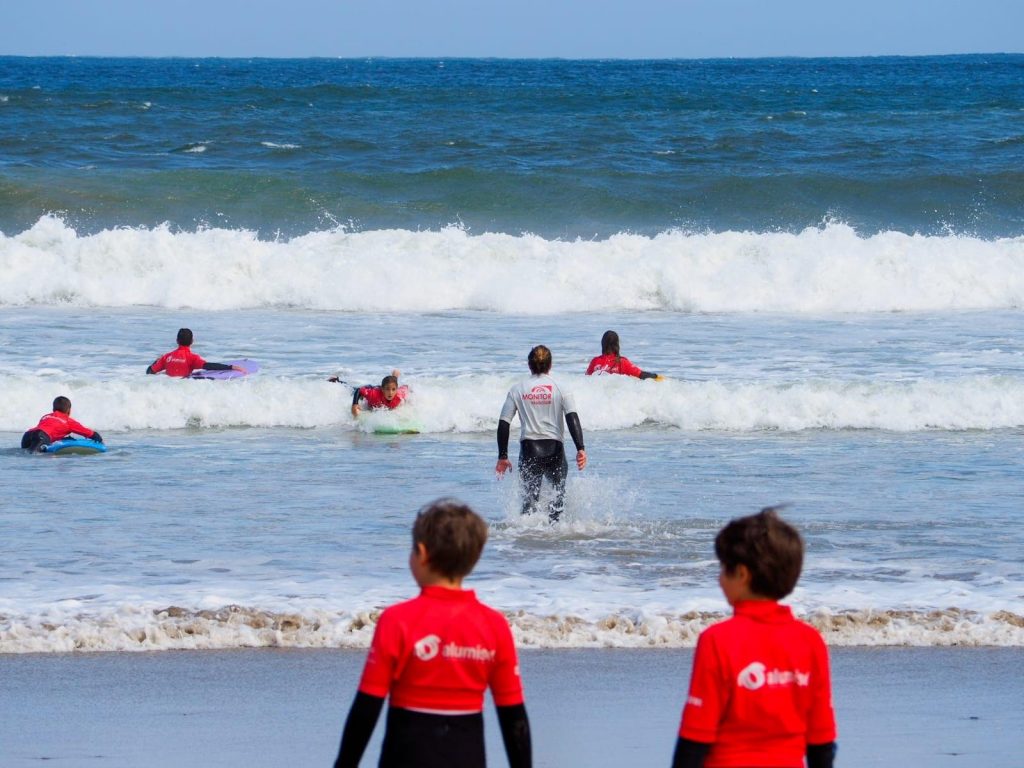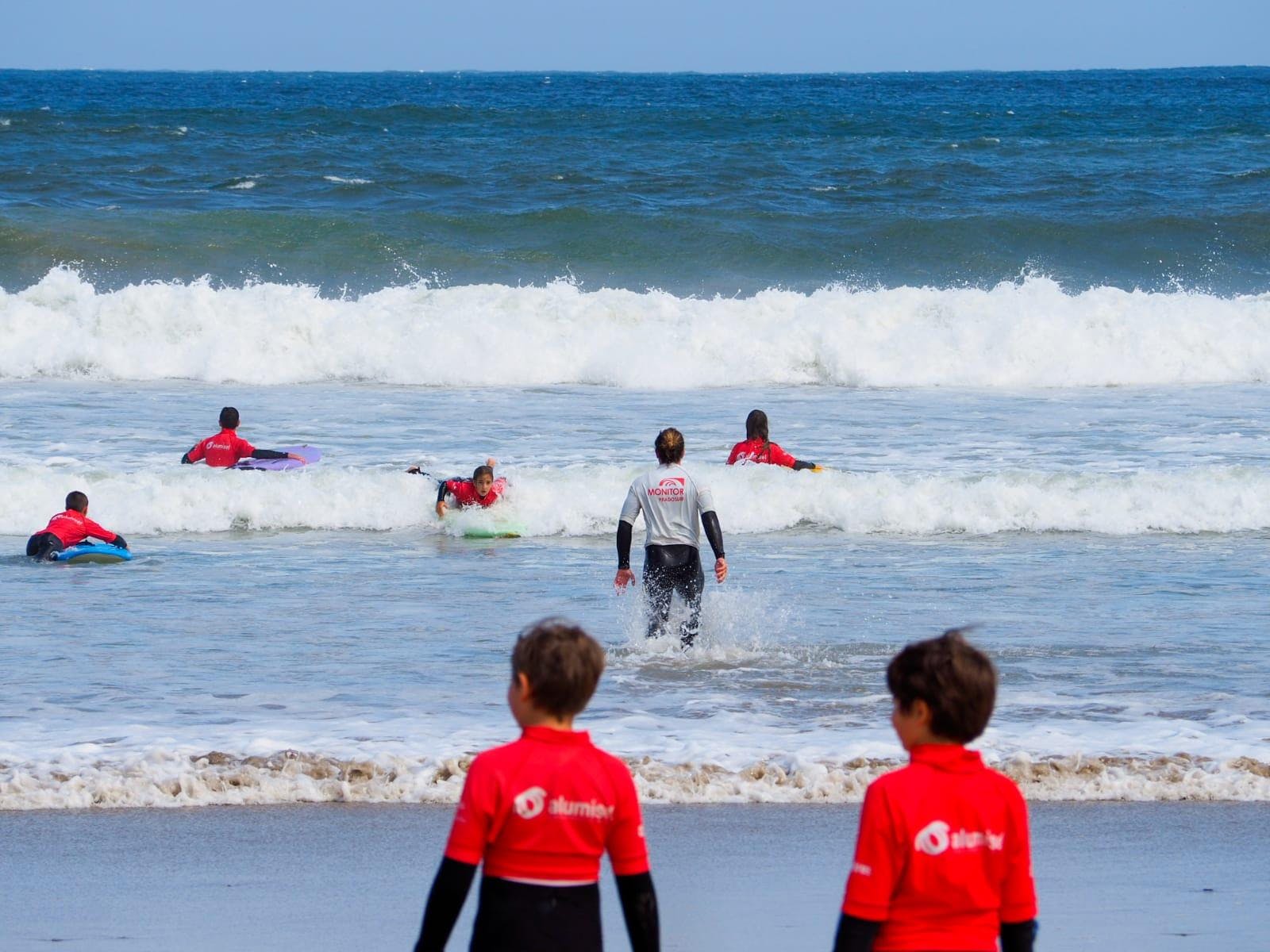 In fourth place is Galicia's Playa de Patos, a white-sandy beach near the city of Vigo. This popular surfing spot fills up in the summer with surf instructors and beginner surfers ready to catch their first wave.
The beach is close to the village of Patos and from there, you can see the buildings of the town.
Beach facts:
Despite being close to a residential area, the beach has a large free car park, which makes access to the beach very easy for everyone.
There are no beach umbrellas or sun beds.
5) Playa Zarautz, Basque Country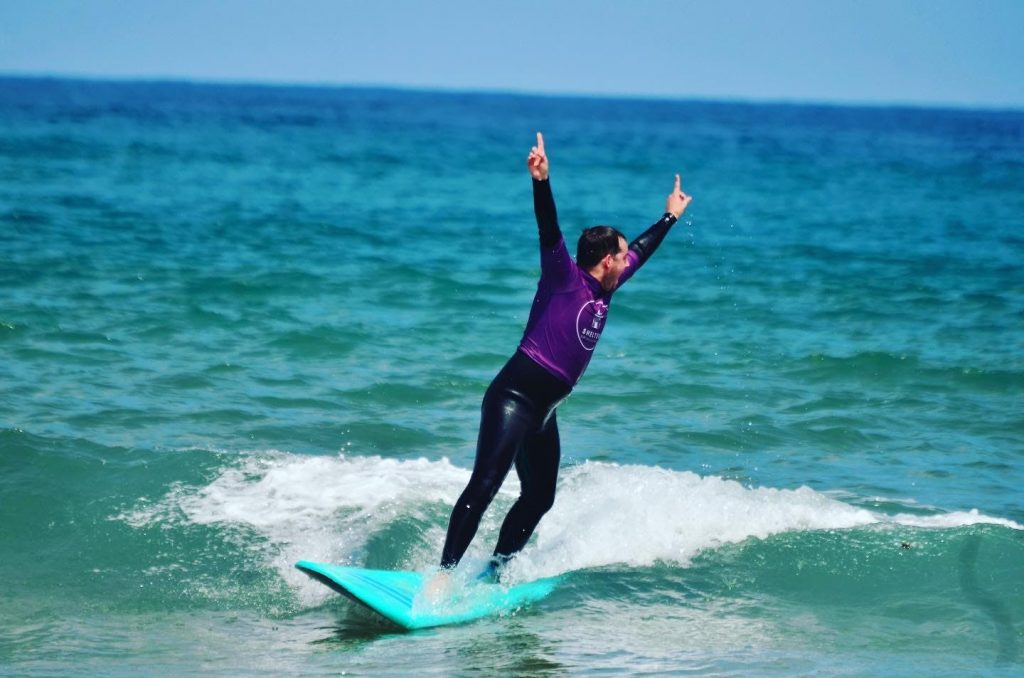 Playa Zarautz in the Basque Country is very popular with surfers. With its 2,5 km in length, it is the longest beach in the Basque Country. The perfect waves on this beach, combined with the cheerful and vibrant town of Zarautz, are the perfect combination for a great surfing holiday in Spain.
Aritz Aranburu, a famous surfer who made it onto the World Championship Tour in 2007, the first to do so in Spain and fifth in all of Europe, has opened a surf school in Zarautz, something that has made this beach even more famous among surfers.
Beach facts:
A large car park is available close to the beach
The beach is equipped with beach umbrellas and sunbeds
If you are interested in other beginner surf spots in the Basque Country, read our articles about surfing in the French Basque Country.