Skiing down untouched slopes covered in fresh powder snow; freeriding is simply the purest form of skiing. Over the last couple of years, off-piste adventures such as freeriding have experienced a boom. Today, more and more skiers are attracted to their favourite ski resort's untouched powder snow slopes.
Have you ever wanted to give freeriding a try? In this article, the team at CheckYeti gives you an insight into this action-packed sport, explains what type of equipment is needed and tells you where you can best experience your first freeride adventure together with an experienced ski instructor.
What is freeriding?
Freeriding is a form of skiing or snowboarding on open terrain, away from groomed slopes. Strictly speaking, this means that the very first skiers were freeride skiers, however, powder snow skiing was only formally recognised as a sport in the 70's. Since then, freeriding has become more and more popular, particularly in recent years, and it continues to evolve with the help of new and innovative skiing equipment.
Freeriding used to be combined with ski touring, meaning you'd go up the mountain on your skis before skiing down through the powder snow. Nowadays however, skiers can access numerous off-piste routes via ski lifts, which is one of the many reasons why the number of freeride enthusiasts is steadily increasing.
What's essential when skiing or snowboarding in a freeride zone is mastering the right technique for skiing in powder snow. The movements required when skiing on powder snow are very different to those needed for groomed slopes. As such, skiers trying our freeriding for the very first time should be accompanied by an experienced guide. Guides not only know their resorts like the back of their hands, but they're also able to teach beginners the best technique for skiing in deep powder snow.
Nevertheless, experienced freeride skiers can also learn a lot from the experts. Freeriding means much more than just sweeping through deep powder snow: Steep, backcountry descents and jumps over natural obstacles are also part of this sport and make it what it really is – an adrenaline rush-inducing experience amidst majestic mountains.
What do I need to pay attention to when freeriding?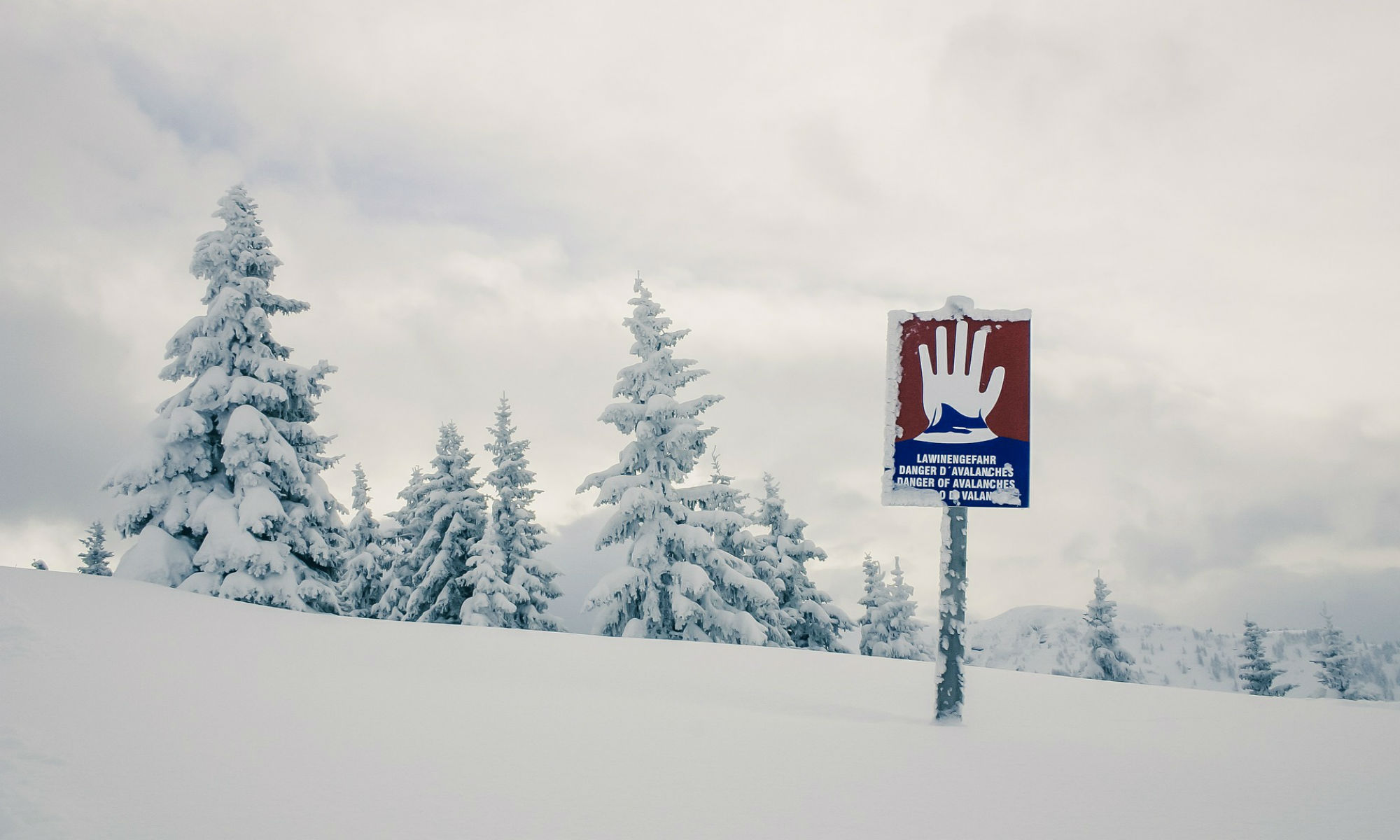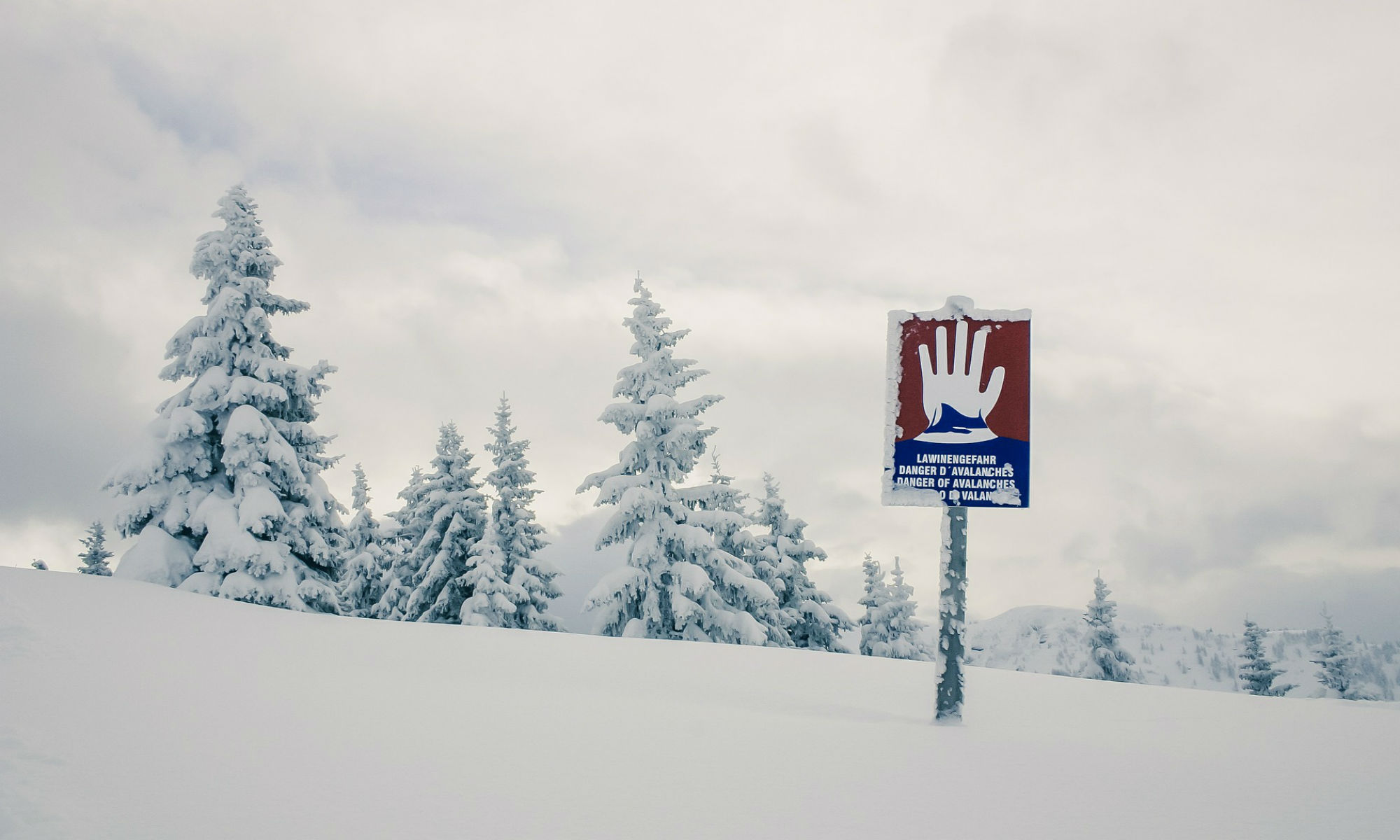 Ski routes
Ski routes are descents that are marked and secured, but not groomed. Descents like these are ideal for trying out freeriding as the alpine dangers are similar to those on groomed slopes. Nowadays, secured ski routes can be found in numerous ski resorts; on the resort maps,they are marked in dashed yellow or red lines.
Avalanche awareness
Safety is the highest priority when it comes to freeriding, as ignoring alpine safety instructions can have serious consequences. Even beginners should always inform themselves about the risks and about possible natural hazards prior to a freeride tour. Therefore, a preparatory avalanche course is highly recommended. In such courses, freeride skiers learn all theoretical and practical aspects related to safety: How to ski safely in freeride zones, what the different types of snow conditions and descents entail, how weather conditions affect freeriding, how to prepare for an off-piste tour, and the correct use of safety equipment.
CheckYeti Tip: Schools in the Swiss freeriding hotspot Adelboden offer not only guided freeride tours but also preparatory avalanche courses for skiers, snowboarders and snowshoe hikers.
Find out more about freeride tours and avalanche courses in Adelboden >
Avalanche danger levels
In 1993, the European Avalanche Warning Services (EAWS) published a five-level European avalanche danger scale to help evaluate the risk and danger of avalanches. Each of the 5 levels describes a different avalanche risk. The avalanche course covers all the risk situations, according to the EAWS scale. The 5 danger levels are: 1 (low), 2 (moderate), 3 (considerable), 4 (high) and 5 (very high). Not only holiday-makers but also ski resort operators and authorities use the scale to assess danger levels. Freeride skiers should therefore also always be aware of the current danger level and follow the instructions of local instructors and/or staff.
Environmental protection
For environmental protection reasons, many ski resorts block access to certain hillsides or descents. Skiers should always comply with these restrictions as they generally serve the purpose of protecting endangered animals. Also, it is vital to try to act calmly when near a forest, so as not to frighten the wildlife.
What kind of equipment is needed for freeriding?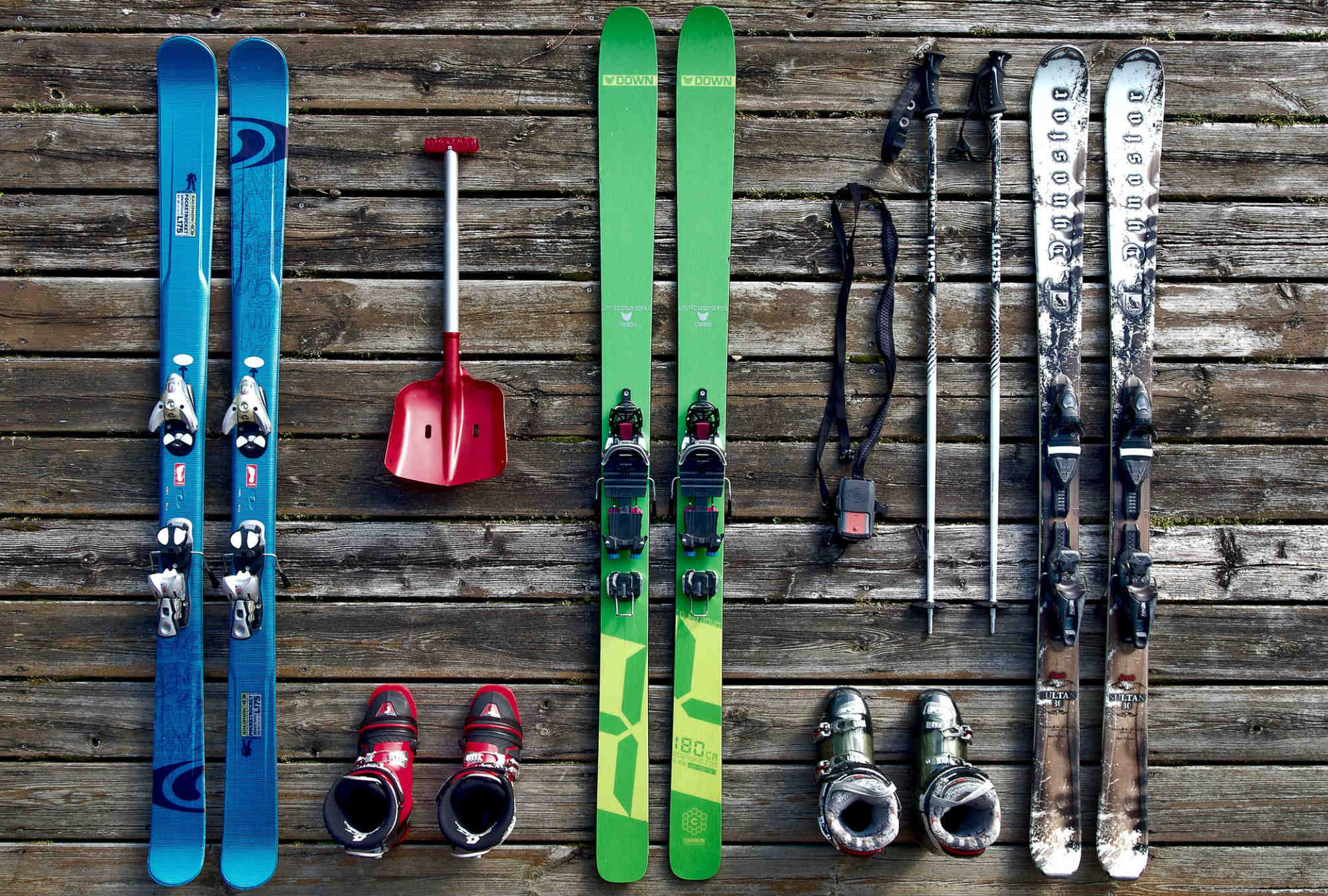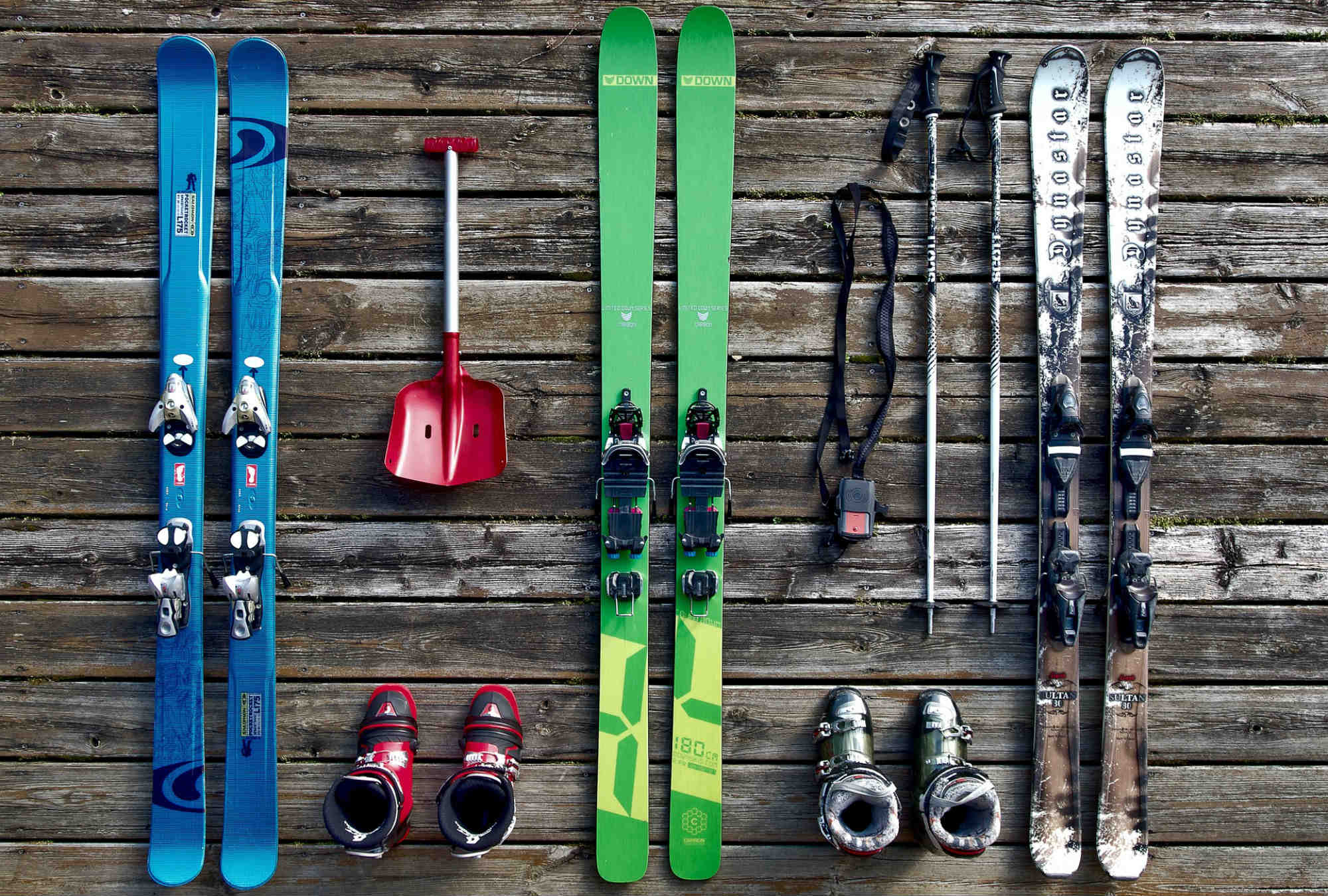 In order to be able to fully enjoy a freeride adventure, the equipment has to match the requirements of the area and not only the weather conditions. Aside from skis, ski boots, a helmet and ski poles, freeride skiers should adapt their clothing to the current weather conditions. No matter whatever the weather, clothing should always be breathable and water-repellent. Since freeriding takes place on ungroomed areas, it is important that skiers have their safety equipment on them so as to minimise the risk of injury for themselves and others.
Freeride skis
The difference between freeride skis and regular skis is, amongst other things, their shape. Freeride skis are wider in order to allow a stronger bounce and uplift, which facilitates easier movement on powder snow. While experienced freeride skiers should consider buying their own pair of freeride skis, beginners can simply rent the equipment on site.
Avalanche transceiver
An avalanche transceiver is an essential safety feature for freeride skiers. The transceiver helps find people buried in an avalanche and works with radio signals that can both emit and receive signals. During a freeride session, the avalanche transceiver should always be kept near the body and set on emitter mode. In case of an emergency, proper use of the avalanche transceiver is highly critical. Therefore, freeride skiers should be knowledgeable about using an avalanche transceiver before they set off on their freeride adventure.
CheckYeti Tip: Many ski resorts have transceiver checkpoints where the functionality of the device can be checked and its use can be practiced. One of the ski resorts that specialises in freeriding is the Stubaier Glacier, in German, Stubaier Gletscher, in Tyrol. Beside 13 marked off-piste descents, the resort also offers an avalanche transceiver training area. Moreover, the ski schools offer freeride tours for beginners, as well as for experienced freeride skiers.
More details on freeride tours at Stubaier Gletscher >
Probe
An avalanche probe is a device used during the search for people buried by avalanches. It consists of several parts, which are all connected with a cord. When the cord is pulled, each part interlocks and forms a pole that can be vertically drilled into the snow.
While the avalanche transceiver helps locate an avalanche victim, a probe serves the purpose of high precision locating: the device allows search and rescue teams to assess the location of a victim and measures the depth at which he or she is buried.
Shovel
In addition to an avalanche transceiver and an avalanche probe, an avalanche shovel is also an important piece of the basic freeride safety equipment. Without a shovel, it is quite difficult to dig deep enough to rescue avalanche victims, as the avalanche snow is particularly dense and heavy. The avalanche shovel is specifically designed, being robust but also lightweight, compact and foldable.
ABS backpack
The avalanche airbag system is a reusable rescue device that can considerably lower the risk of injury during avalanches. The avalanche backpack has 2 brightly-coloured balloons, which are folded and stored in the left and right pockets.
If a freeride skier gets caught in an avalanche, he or she can trigger the backpack's mechanism by pulling the handle located at the front. The balloons instantly inflate up to a volume of approximately 37 gallons. This helps the victim stay on the surface of the avalanche and therefore lowers the risk of being buried in the snow.
Where can I learn to freeride?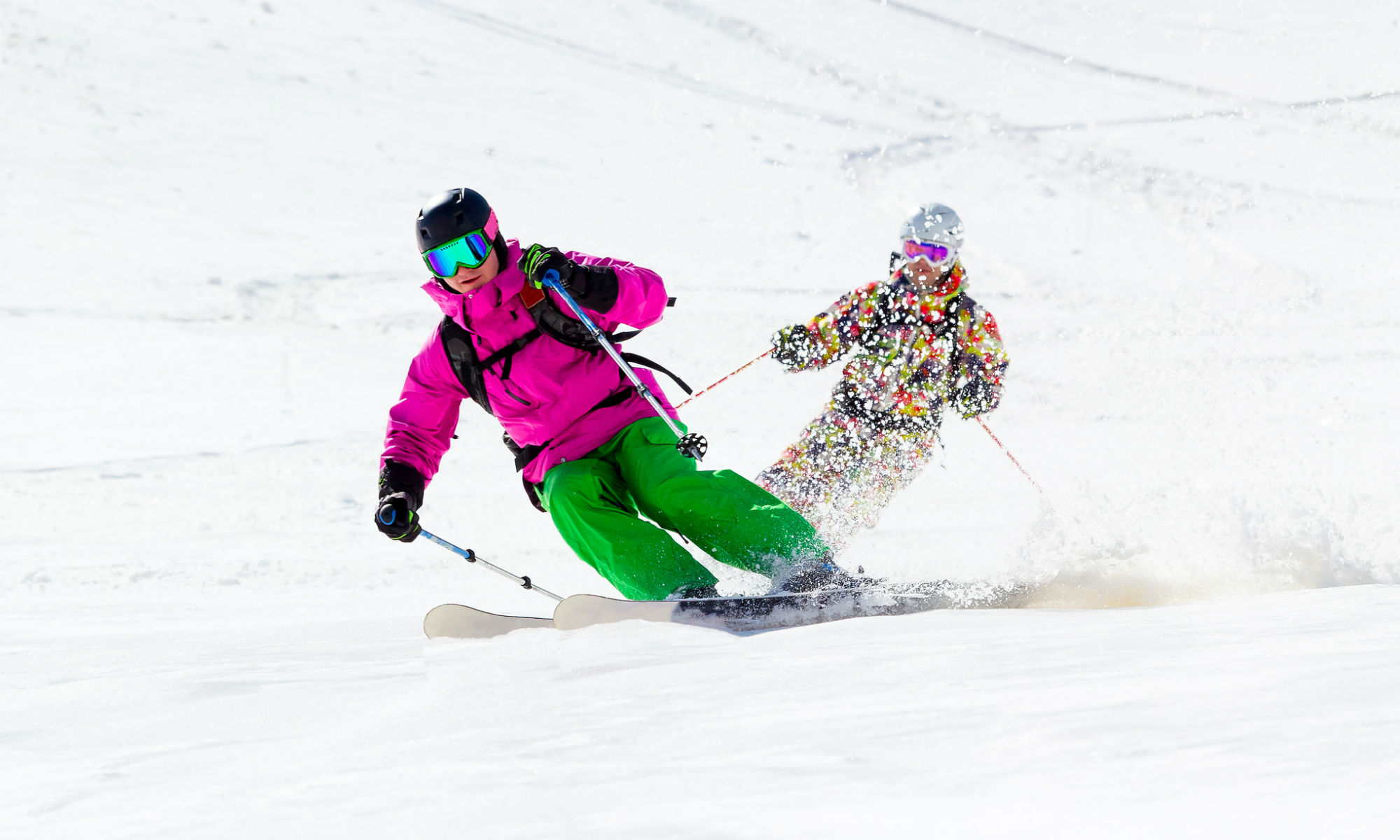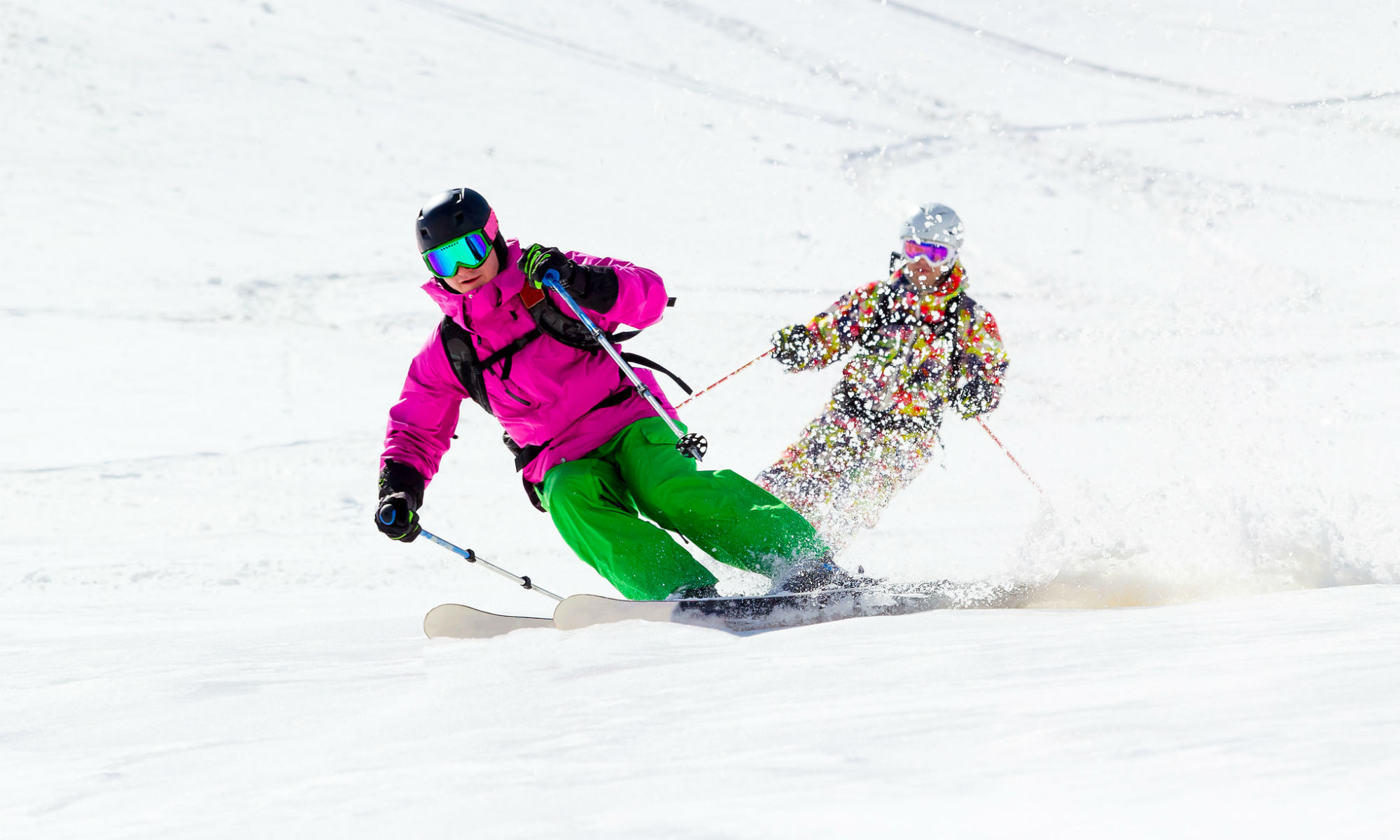 Nowadays, more and more ski schools offer guided freeride tours that allow first-timers to give this popular sport a try. The precondition for successful freeriding is to be able to safely and confidently move on demanding slopes. Just like groomed slopes, off-piste descents are also divided into different levels of difficulty. Local ski instructors know their ski resorts by heart and can therefore always choose freeride tours and descents that best suit a participant's skills. The first step of a beginners' freeride tour is learning the right powder snow technique. Beginners also have time to get used to and practice using the safety equipment prior to going out onto the powder snow areas. Devices such as avalanche transceivers, probes, shovels and sometimes even airbag backpacks are included in most offers.
The best freeride ski resorts in the Alps for beginners
The Austrian ski resort Warth-Schröcken has deep powder snow areas all around the Arlberg mountain. Local ski schools even offer freeride lessons for teenagers during which teens can try out powder snow skiing and learn new tricks with other freestyle beginners of a similar age.
Get more information on freeride lessons in Warth-Schröcken >
In the Swiss resort of Zermatt, holidaymakers can freeride right next to the world famous Matterhorn summit. No one knows this area quite as well as the local ski instructors, who will help you find the best and most beautiful powder snow descents.
See the freeride offers in Zermatt >
Kitzbühel and the region around the Kitzbühel Alps are ideal for freeride adventures. Many promising powder snow slopes and state- certified instructors await curious off-piste skiing beginners in the heart of beautiful Austria.
More information about freeride lessons in Kitzbühel >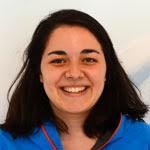 As someone who loves going on adventures, I simply love to share my know-how and insight on our outdoor sports offers and tell you everything I'd want to know about all these beautiful places and exciting activities. Whether you're looking for inspiration or tips on rafting, canyoning, paragliding or any other activity, I'm always happy to tell you all about it!