Skiing is a pleasure! You don't have to be an expert in skiing to fully enjoy the slopes. Admittedly, learning how to ski can be challenging, but it's worthwhile. There are ski resorts that are especially suited for beginners who are eager to learn to ski. These ski resorts have a variety of gently, wide slopes, training areas, numerous practice lifts and rather easy valley runs. Good ski schools, as well as private instructors also contribute to an overall enjoyable experience on the slopes for beginners.
The CheckYeti team has visited numerous ski resorts in the Alps and presents you with the top 5 ski resorts for beginners. These resorts provide you with a beginner-friendly environment , so that you can learn to ski in no time at all and enjoy every minute of it:
Méribel, France: a paradise for beginners amidst the French Alps

More than 50 % of the pistes in Méribel are beginner-friendly © Prosneige Méribel
Méribel is one of the four main ski resorts of the ski alliance Les 3 Vallées, the largest ski resort in Europe. The town is located at an altitude of roughly 1500m in the east of France, really close to the Italian border. It can be reached by car in around 2h from Geneva and 1.5h from Grenoble.
There are several reasons why Méribel is one of the best places for beginners to learn to ski: due to its location in the middle of Les 3 Vallées and the fact that over 50 % of the pistes are blue (easy) or green (very easy), almost all of the ski resort is accessible for beginners. Also, there are fast tracks for beginners at most lifts, which can be used when accompanied by a ski instructor.
Find out more about the ski lessons in Méribel >
Zermatt, Switzerland: start high, aim higher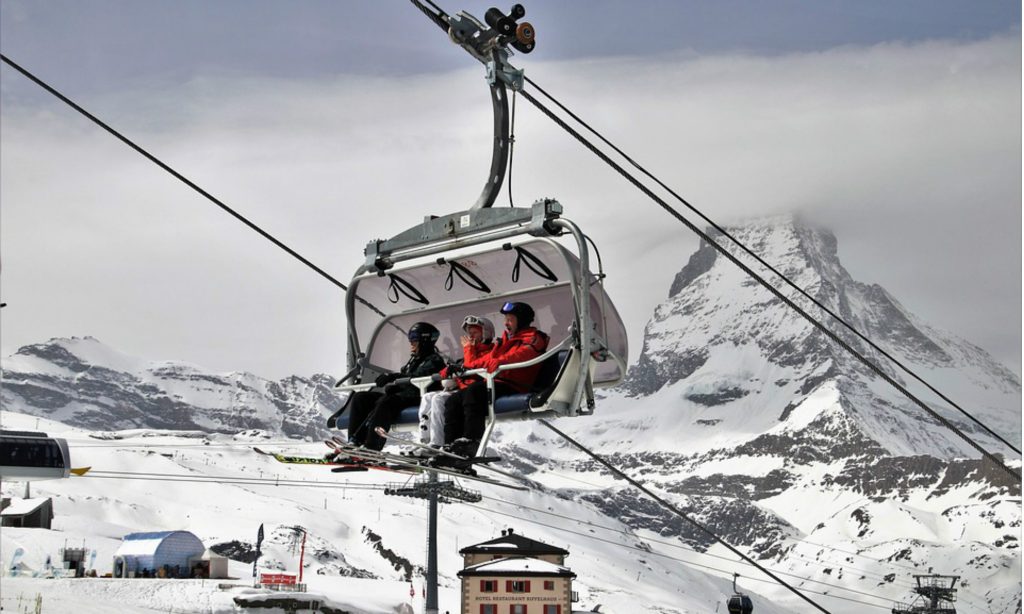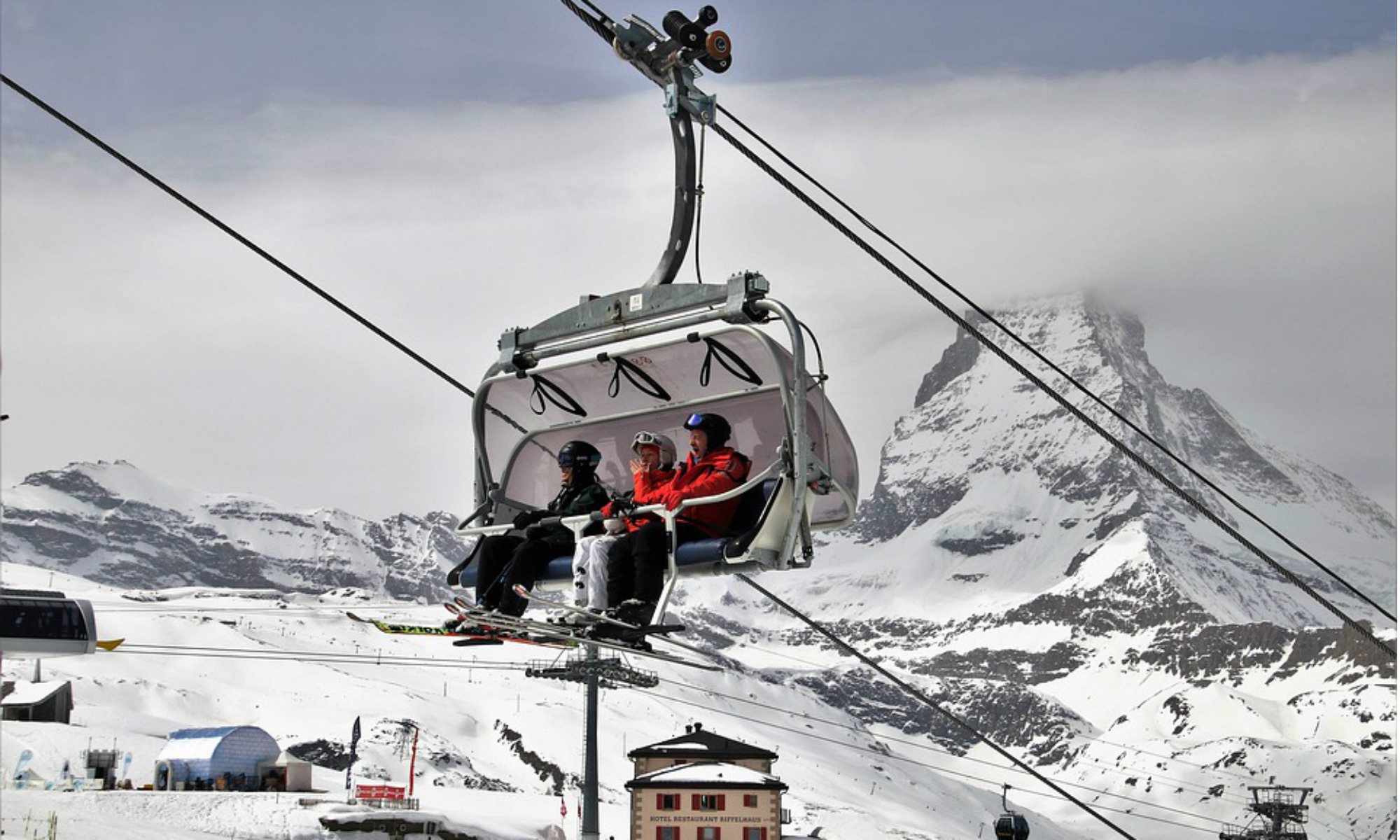 Zermatt is the highest and one of the sunniest ski resorts in Switzerland. It can be reached from Bern in approx. 2.5h. Since the town is car-free, visitors have to take the local train, the Glacier Express, for the final part of the journey. The town is located at the foot of the majestic Matterhorn (4478m) and is surrounded by numerous peaks of 4000m or more. The views from the pistes and the sun terraces are stunning. Taking a well-deserved break from skiing practice in Zermatt is an experience in itself.
There is an abundance of opportunities for beginners in this ski resort. Several ski schools offer a broad selection of beginners' courses for every age to learn to ski. 75km of blue pistes, special slopes for beginners, a small training lift directly in town as well as several practice areas, including the Snowli Kids Village, are just some of the features that make Zermatt one of the best ski resorts for beginners.
More information on ski lessons in Zermatt >
Zell am See, Austria: down to earth and versatile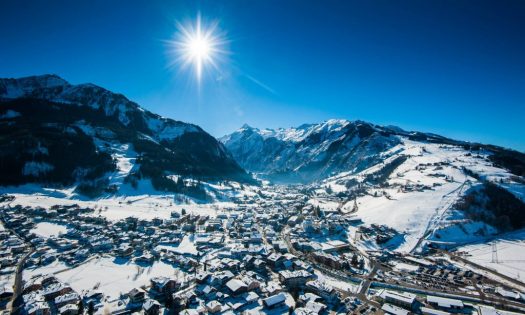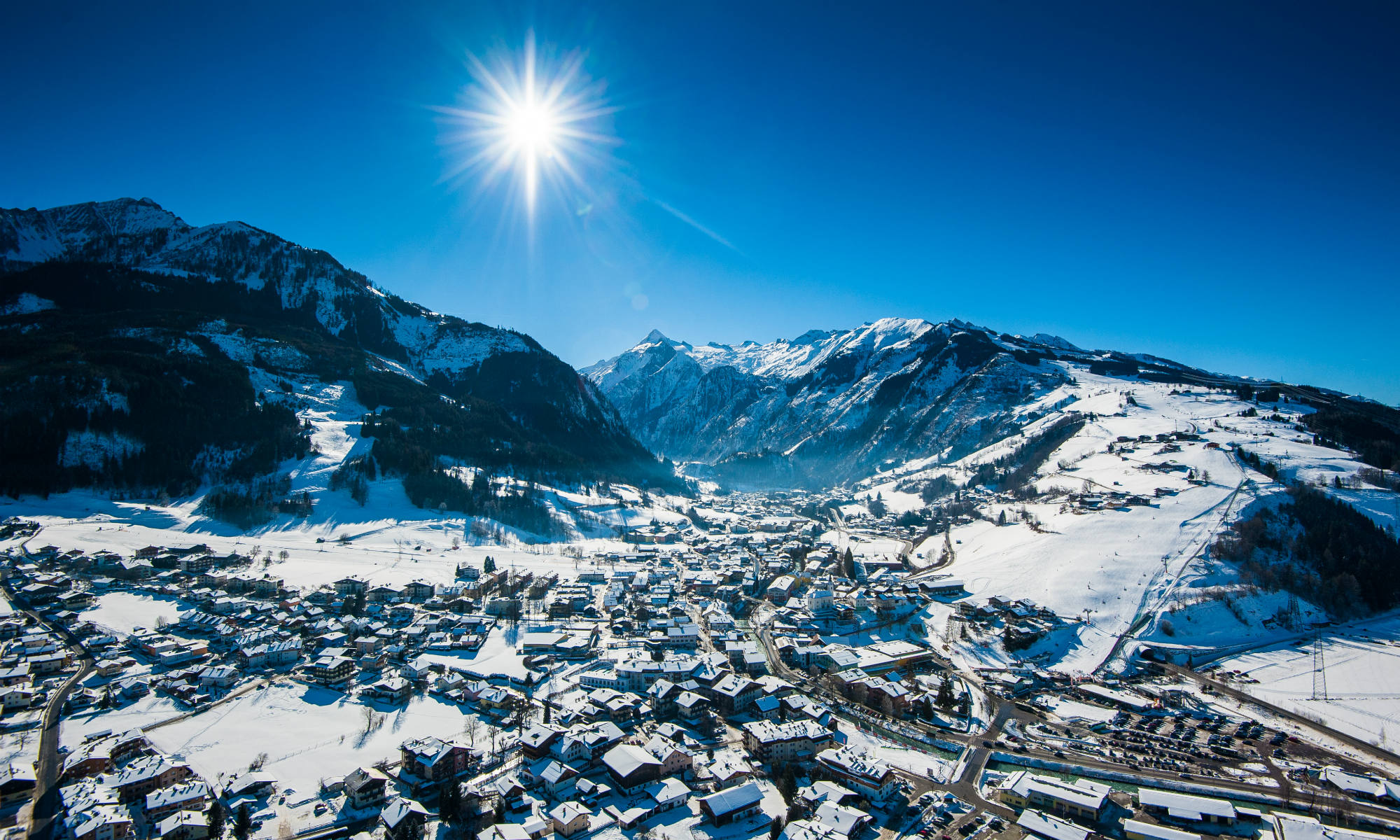 The charming and lively town of Zell am See is beautifully located at the shore of Lake Zeller in the Austrian state of Salzburg. It can be reached by car in about 1.5h from Salzburg City and 2h from Munich or Innsbruck. There are also regular trains connecting Zell am See to Salzburg and Innsbruck.
Together with some of its neighbouring ski resorts, the town forms part of the ski region Zell am See – Kaprun. Schmittenhöhe is the area closest to the town centre. Although it is rather small, there are plenty of pistes for beginners. Several of the blue pistes are located next to the cityXpress cable car and can thus be reached comfortably.
In addition, the Kitzsteinhorn – Kaprun skiing area, which is close-by and which is usually a little quieter than Zell am See, is also well-suited for beginners. Since access to this area is included in the lift pass, it is a compelling alternative location, especially when the pistes on Schmittenhöhe become crowded during the Austrian and German school holidays.
CheckYeti Tip: At the end of a long skiing day, you can relax in one of the outdoor pools of the highly modern Tauern SPA, which many find to be an absolute delight.
Beginners' lessons in Zell am See >
Tignes, France: rich in snow and natural beauty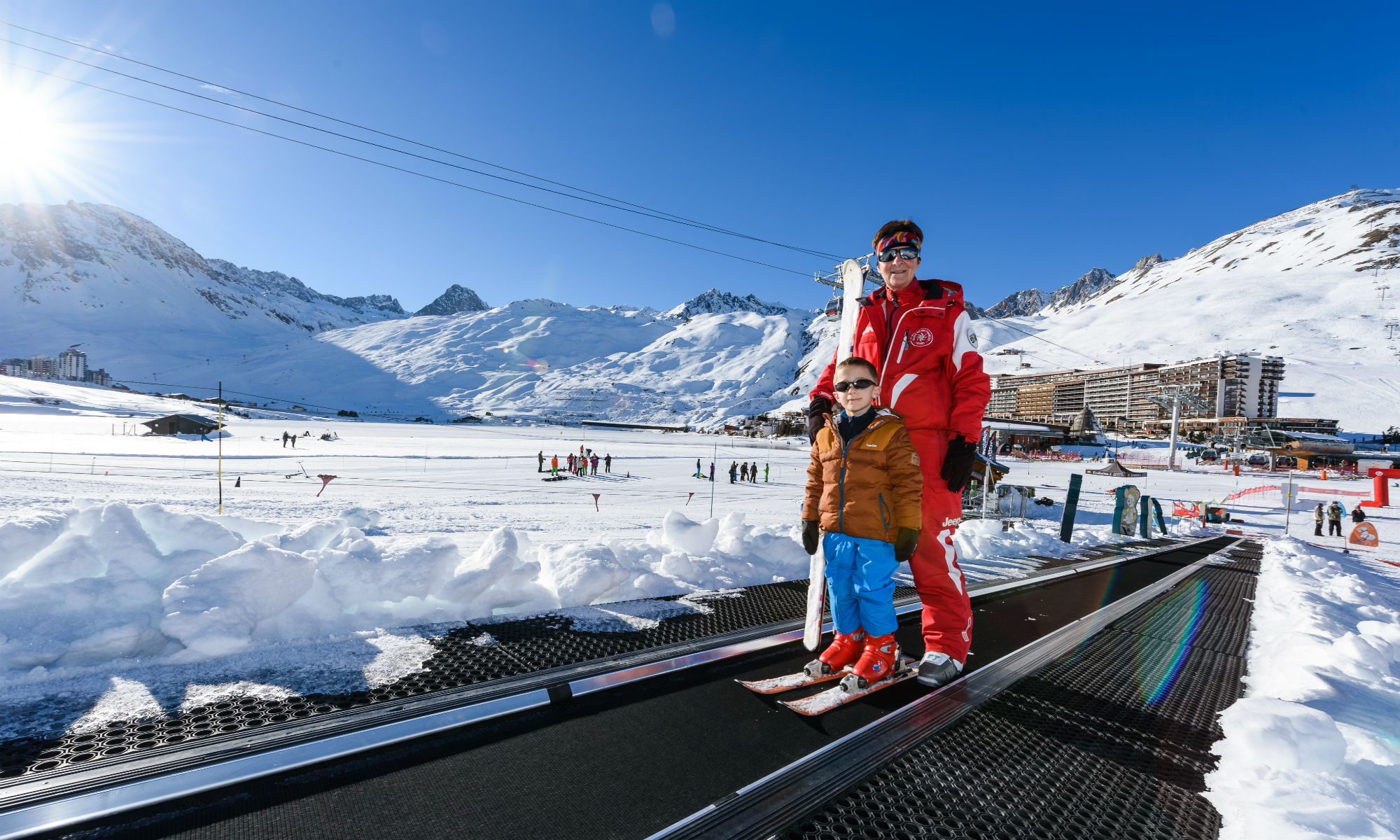 Together with the well-known town of Val d'Isère, Tignes forms the large and beginner-friendly ski resort Espace Killy. The modern and rather luxurious village lies at the shore of Lac de Tignes at an altitude of 2000m and is consequently one of the highest villages and one of the ski resorts with the most reliable snow conditions in Europe. It can be reached in around 3h from Lyon or Geneva.
Situated in the beautiful Parc national de la Vanoise, the ski resort Tignes offers perfect conditions for beginners. 57 % of the slopes with a total length of 170km are either marked in blue or green. Several free practice lifts and lots of activities designed for families complement this offer. Last but not least, the ski schools in Tignes are very internationally-minded and offer their courses in numerous languages, including English, Spanish, Dutch, Italian and Russian.
Find the perfect ski school in Tignes >
St Anton am Arlberg, Austria: fun times at the "cradle of alpine skiing"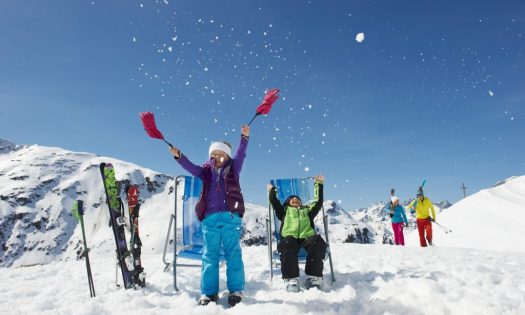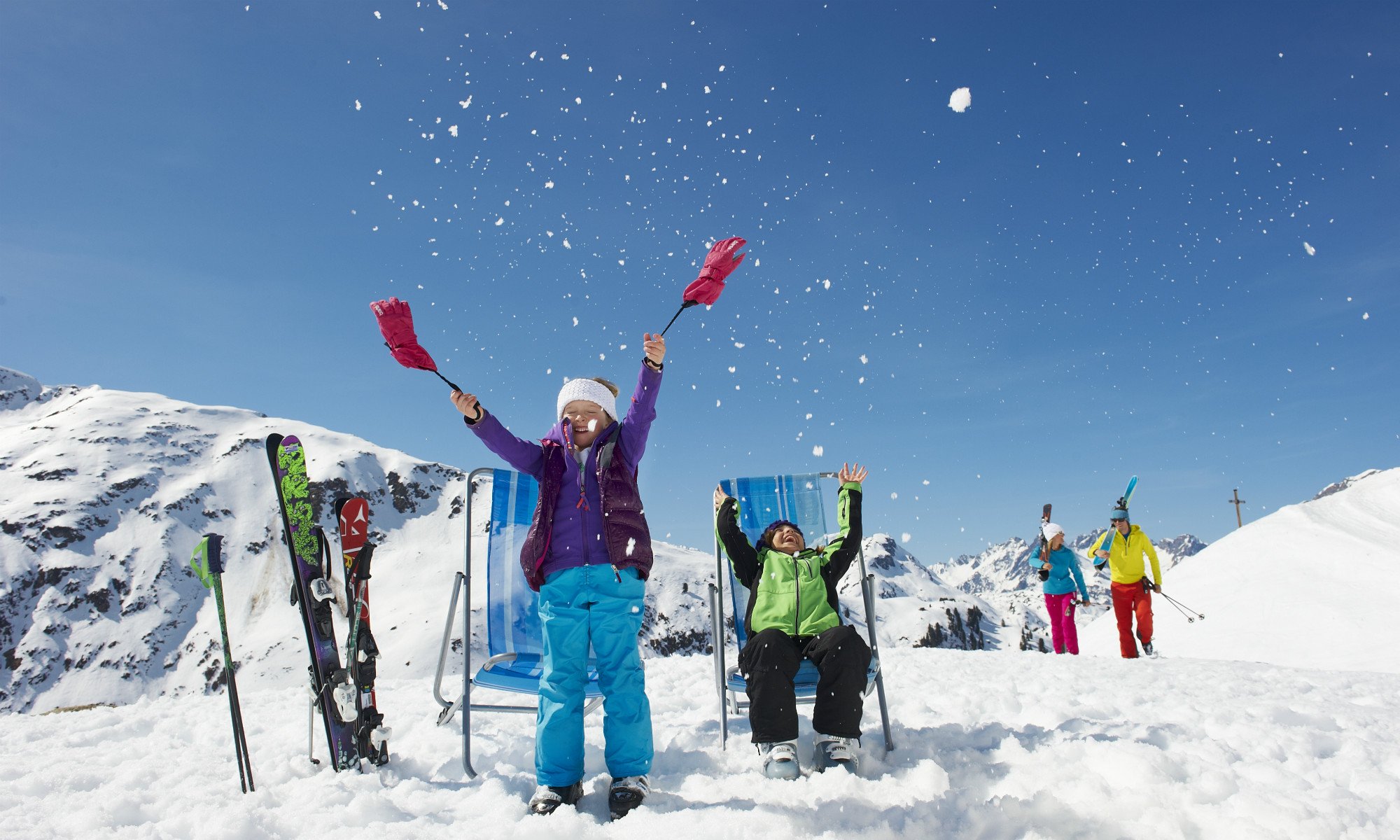 St Anton is a village and ski resort at the border between Tyrol and Vorarlberg in the west of Austria. It is part of the Ski Arlberg skiing region, which also includes the famous and luxurious ski resort of Lech. St Anton is a lot more down-to-earth than Lech and is renowned for its après-ski bars and parties. It can be reached by car in around 1h from Innsbruck. The train station is only 5min away from the slopes and even international trains, coming via Zurich or Innsbruck/Salzburg, stop here regularly.
St Anton has been a popular ski resort amongst beginners since the first ski school in Austria opened here in 1921. 132km of blue pistes, many of which are really close to the town centre, serve as a perfect training ground for beginners. Most of the practice slopes are connected, which makes moving from one hill to another quite easy. A special beginners' ticket, which is cheaper than the normal lift pass, is available and valid for the 4 practice lifts in St Anton.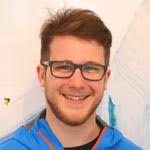 Born in Vorarlberg, Austria, I grew up skiing and was able to pass on my passion for skiing to others as a tour guide in Kitzbühel.