Discover 8 outdoor activities in and around Barcelona and learn a new sport with friends, relax on a wonderful boat trip or take in the fascinating scenery on a hot air balloon ride. Look at the map to discover the meeting point of all the best outdoor activities you can do in Barcelona.
Surfing in Barcelona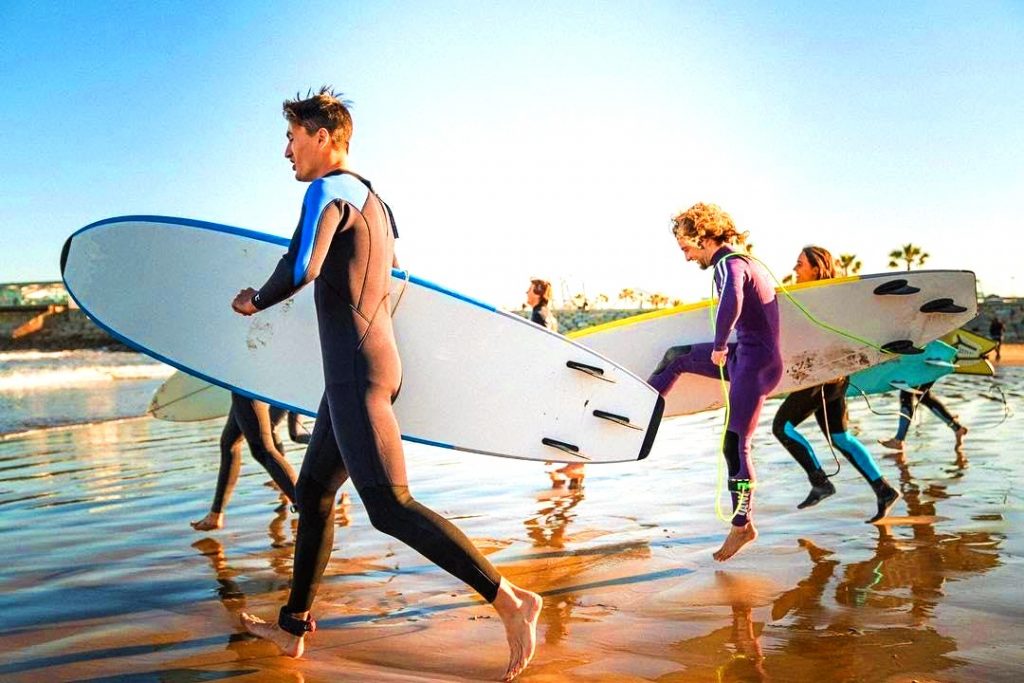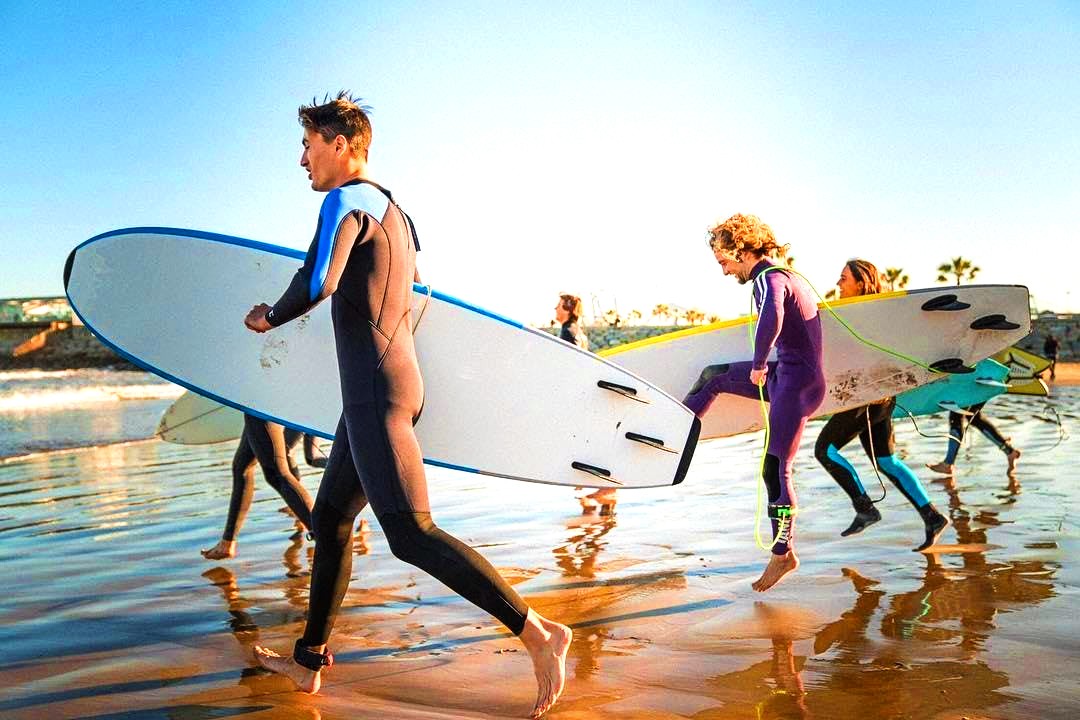 Surfing in Barcelona is, both literally and figuratively speaking, a cool way to get to know the famous Barceloneta beach. The summer period is great for all beginners, even for kids as young as 4 years. The mild temperatures and moderate waves help absolute beginners to gain confidence on the board. From October until March, the waves become more intense and the conditions of the sea become a little more challenging, making them perfect for those who want to improve their surfing technique.
The providers with whom you can go surfing in Barcelona carry out their lessons on Barceloneta beach. This is an ideal location because with it being the city beach, Barceloneta is easily accessible from any part of the city. While you are at sea, trying to keep your balance on your surfboard, you can admire the skyline and some of its notable attractions such as the "Sailing", the famous hotel overlooking the sea, and the promenade. For all these reasons, surfing is an unmissable outdoor activity in Barcelona.
Boat trips in Barcelona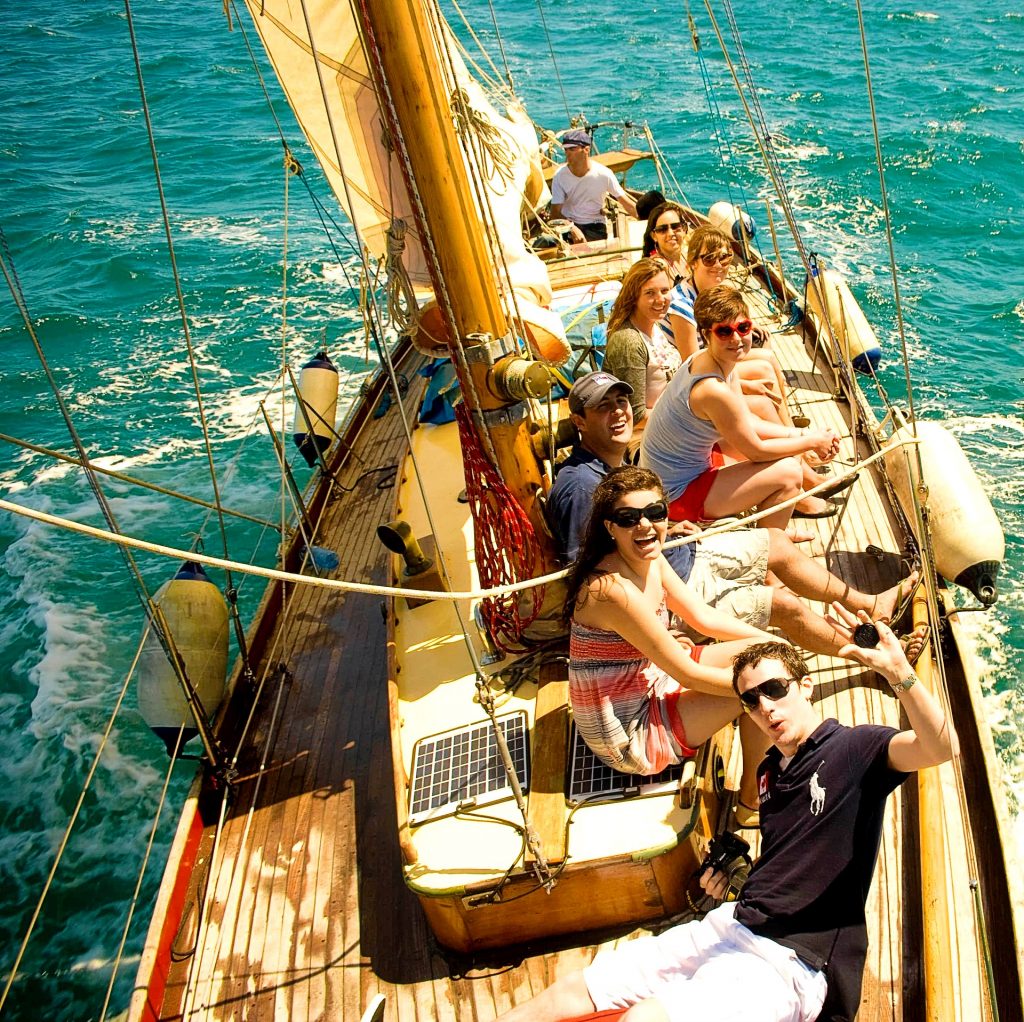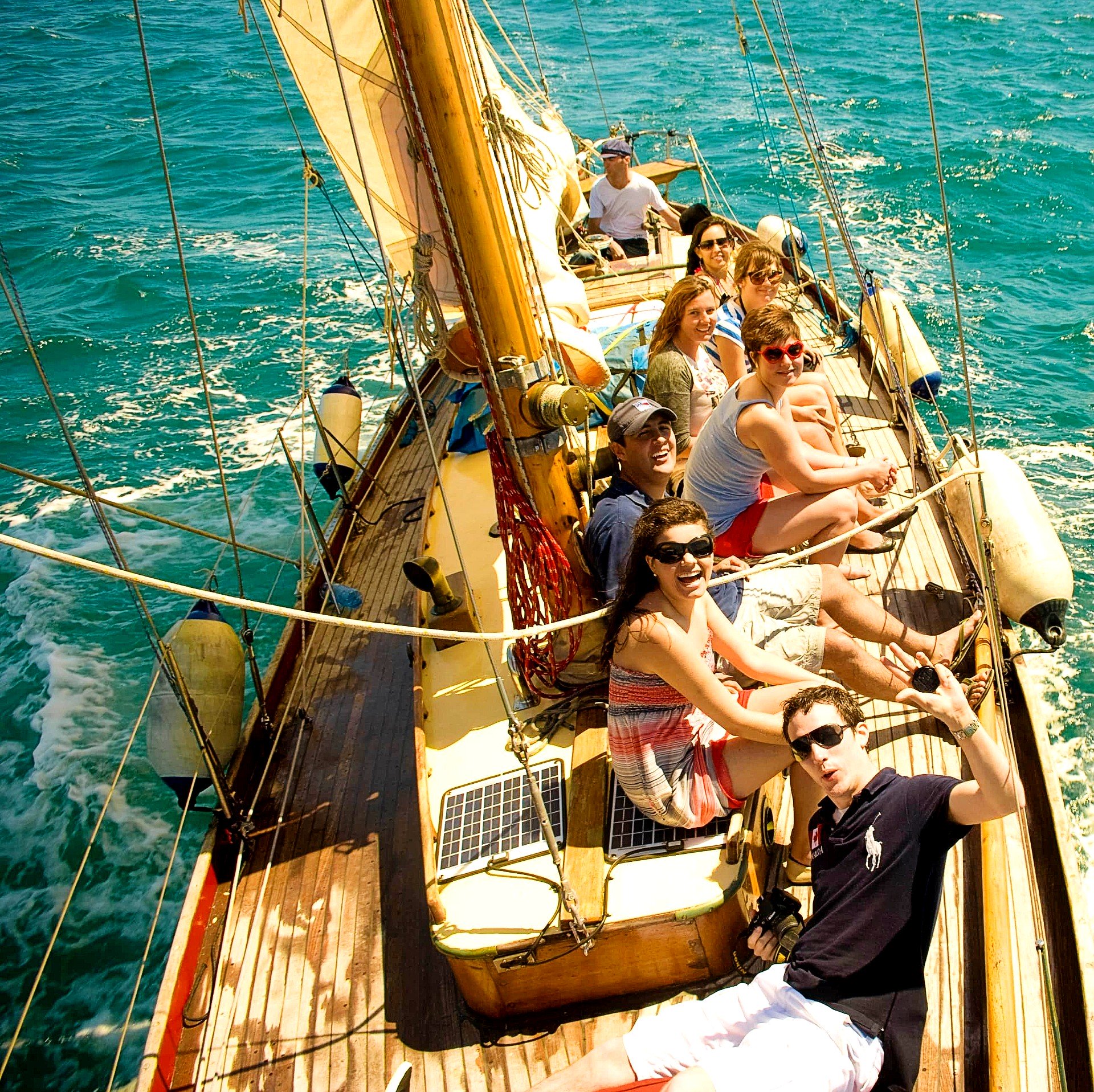 Those seeking a little more tranquility will enjoy a boat trip in Barcelona, where you can relax with your family or enjoy a romantic tour with your partner. The best boat tours in Barcelona are private or semi-private, which means they provide maximum comfort and intimacy. Boat tours in Barcelona allow you to see the beautiful Catalonian capital from another point of view, i.e. the coast. In addition to the wonderful views you'll be treated to on the boat tour, you can often also admire the dolphins or, in summer, stop for a swim. Boat tours in Barcelona are bookable all year round. Indeed, if you want to enjoy a more unconventional experience, you can even try sailing in winter.
The tours can be done at different starting times, even at sunset, to add romantic notes to your adventure. Tours often include drinks such as beer and soft drinks. As a matter of fact, you are also often allowed to bring your own music and food on board to personalize the experience.
SUP in Barcelona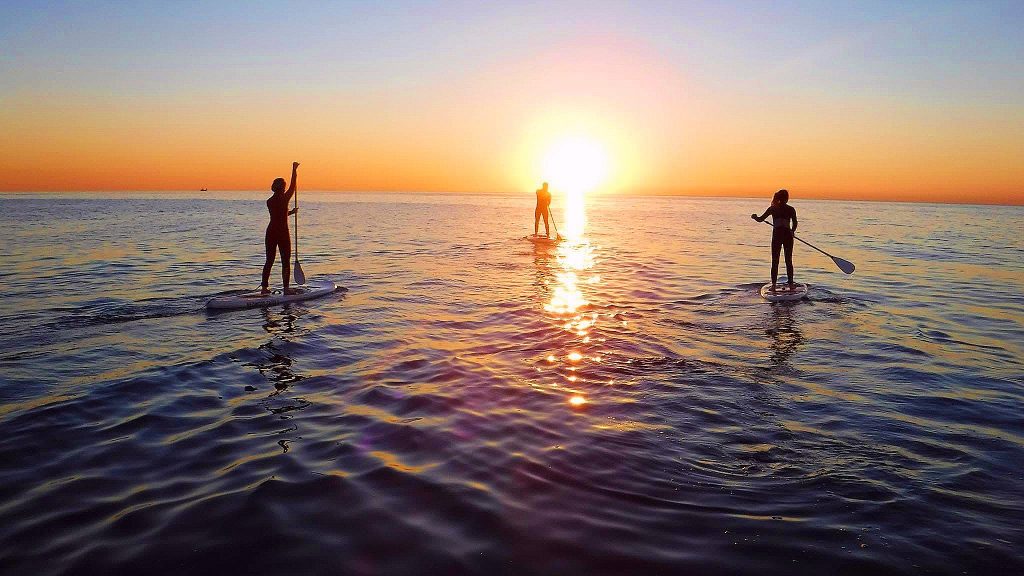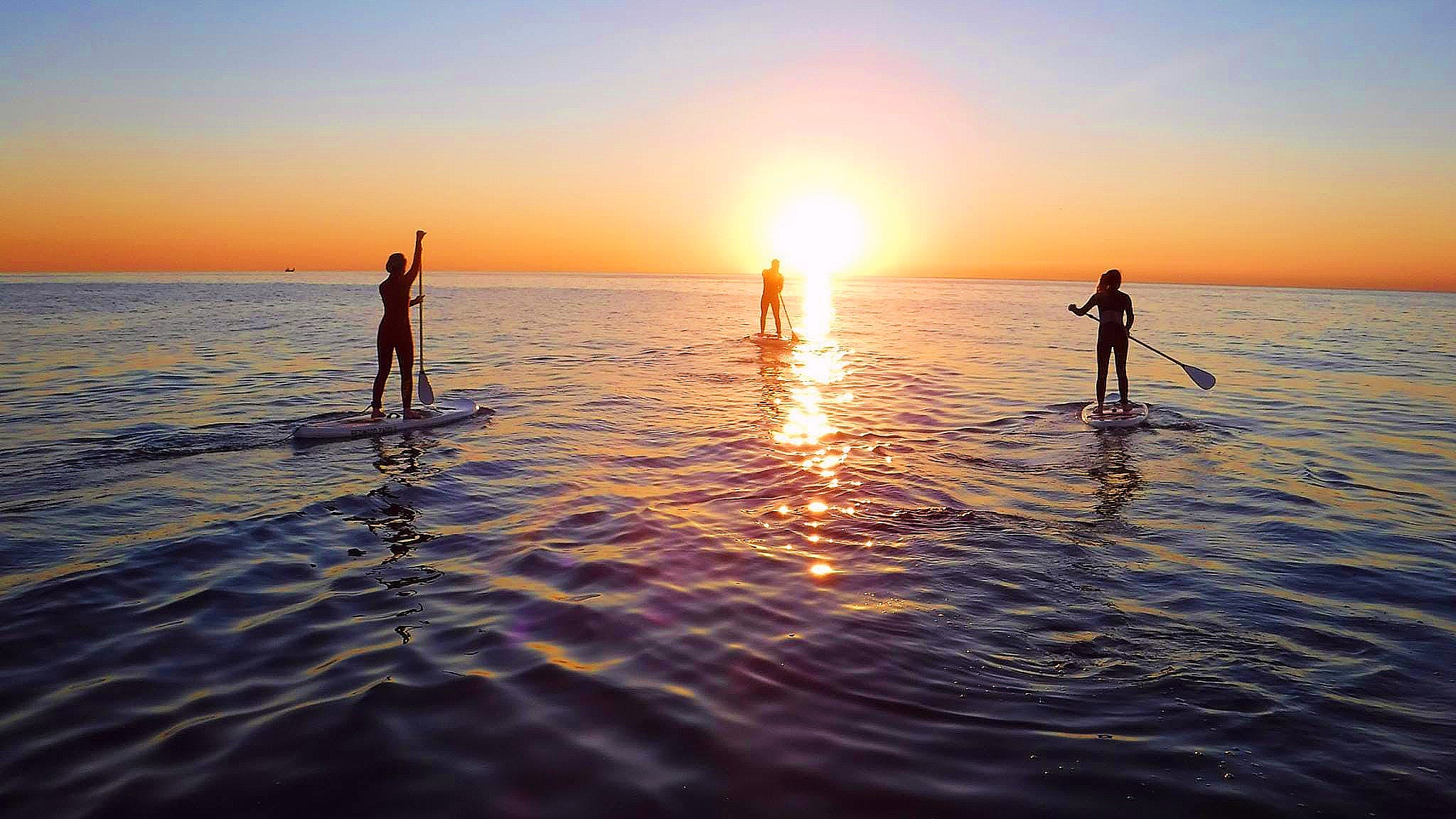 Another outdoor activity in Barcelona that you have to try, right in the heart of the city, is SUP (stand up paddleboarding). On Barceloneta beach, you will find group courses lasting from 1 and a half to 2 hours. During a SUP course, you will learn to paddle using the correct posture and make the most of your strength and balance. Lessons are usually composed of theory and practice. At sea, you can put your skills to the test and have fun in small groups, accompanied by your certified instructor. And if that's not enough, the stunning view of the Barcelona coastline that you can admire while you paddle will turn this fun activity into a truly memorable experience.
Scuba diving in Barcelona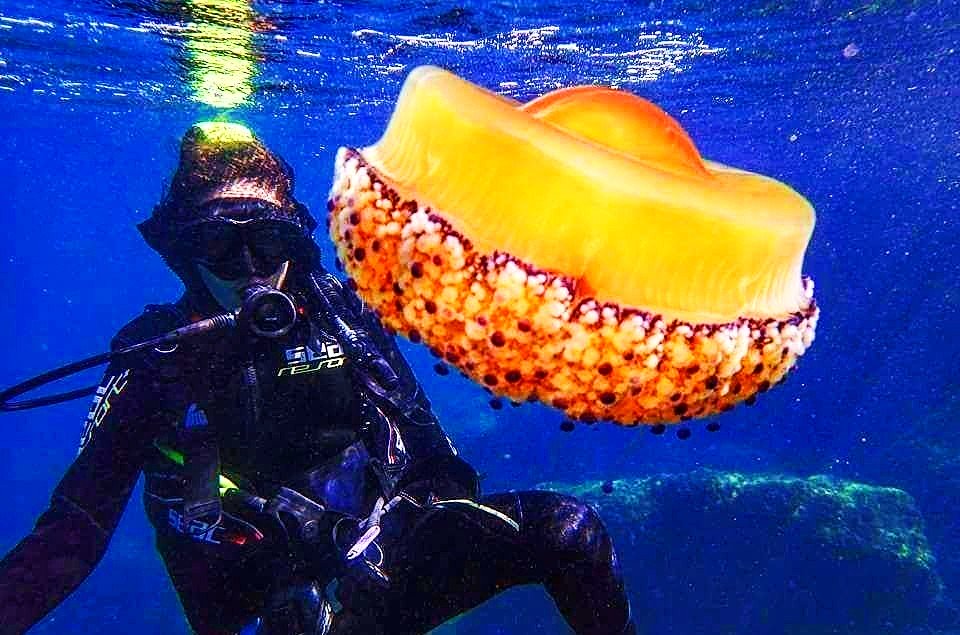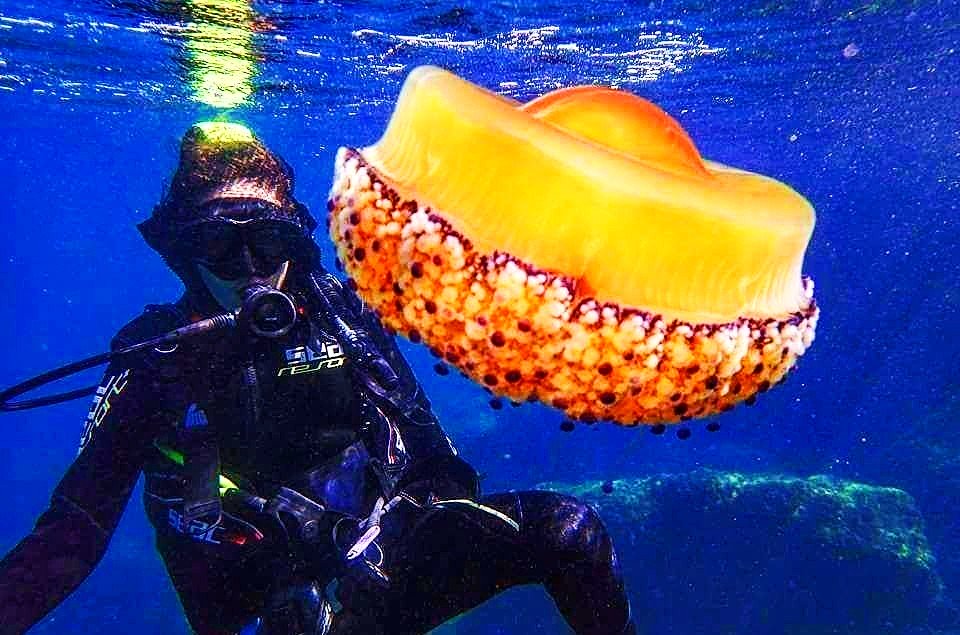 A very interesting way to mix things up a little during your sightseeing tour of the city is to try scuba diving. Scuba diving courses in Barcelona are held at the beach of Platja de la Nova Icària. Here, you will have the chance to try 3 different things. For those who are intrigued by the underwater landscape, but are still not sure if they want to attend a full certification course, a trial dive is recommended. This does not require any scuba diving skills and is therefore suitable for absolute beginners. If you are already certain that you will enjoy diving, then a PADI diving course in Barcelona will allow you to obtain a certification.
Finally, if you already have an Open Water Diving certification, you can explore the coast alongside a certified guide who knows the best spots in the area. Beneath the sea off of Barcelona's coast, you can admire octopuses, combers, cuttlefish, jellyfish, nudibranchs and torpedo rays. A wide variety of interesting and colourful fish that will make your dives in Barcelona worthwhile.
Jet ski near Barcelona (Cambrils)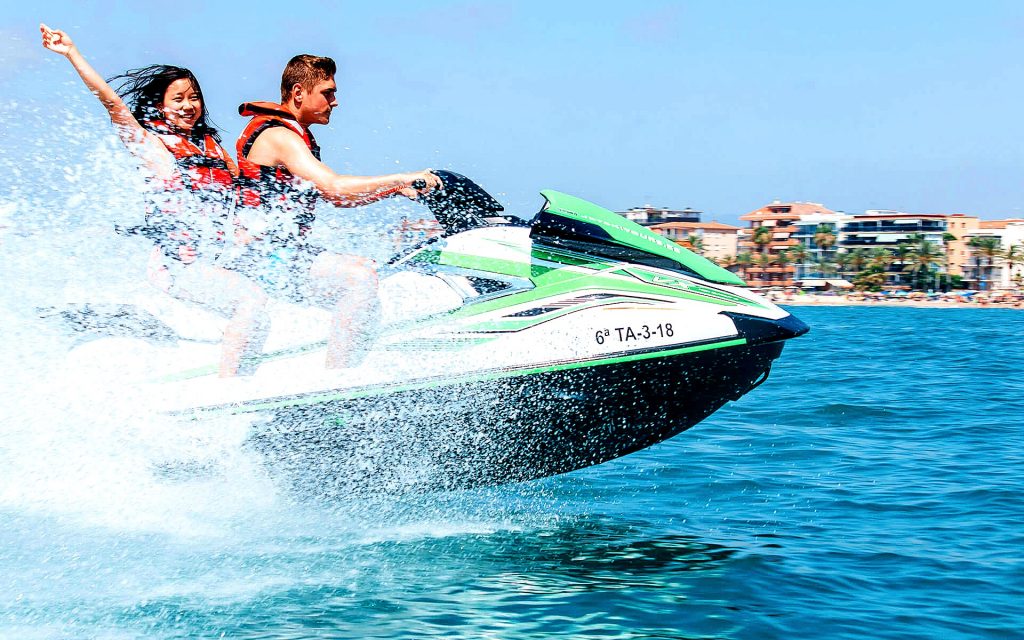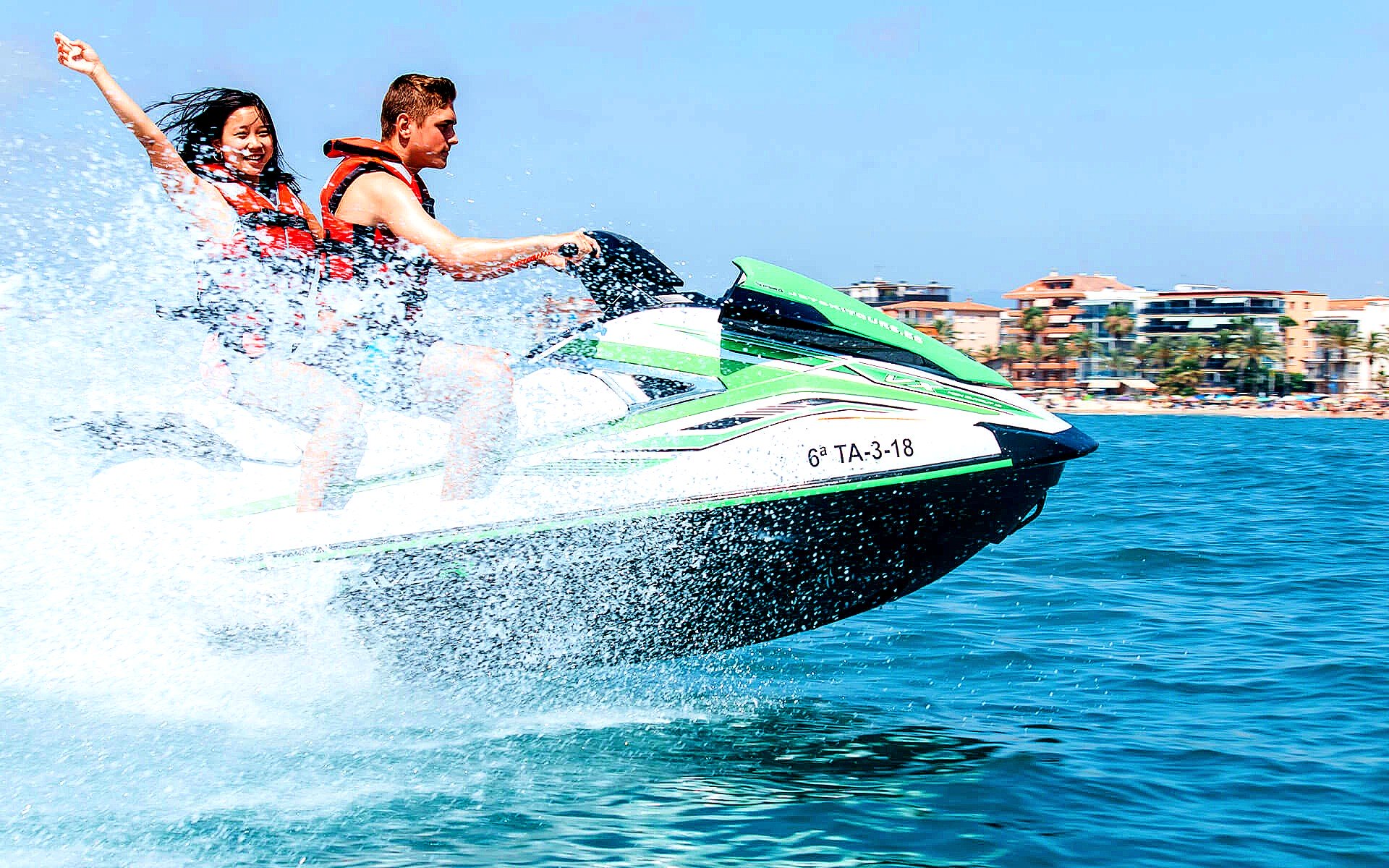 To feel free, to feel the fresh air against your face, and to hear the sound of the engine accelerating and the splashing of the water, you can try riding a jet ski in Cambrils, in the region of Tarragona. With 7 km of beaches, Cambrils attracts more and more tourists every year thanks to its charm of a typical small port town. Amidst its old watchtowers, with the city market and the harbour where you can taste the local cuisine, Cambrils gives you the chance to experience a more authentic side of Catalonia. Cambrils is about 1.30 hours from Barcelona and is, therefore, an ideal location for those who have a car or decide to visit the nearby city of Tarragona.
On a jet ski that you can ride alone or share with a passenger of your choice, you will discover the wonderful coast of Catalonia. A guide will accompany you and show you the route that can be adapted to suit your wishes. This adventure lasts about 30 minutes with anyone over the age of 18 years welcome to drive, while children from the age of 7 years upwards can join the ride as passengers. The thrill of speeding across the water on a jet ski will be a lot of fun after visiting the wonderful city of Barcelona.
Parasailing near Barcelona (Costa Brava)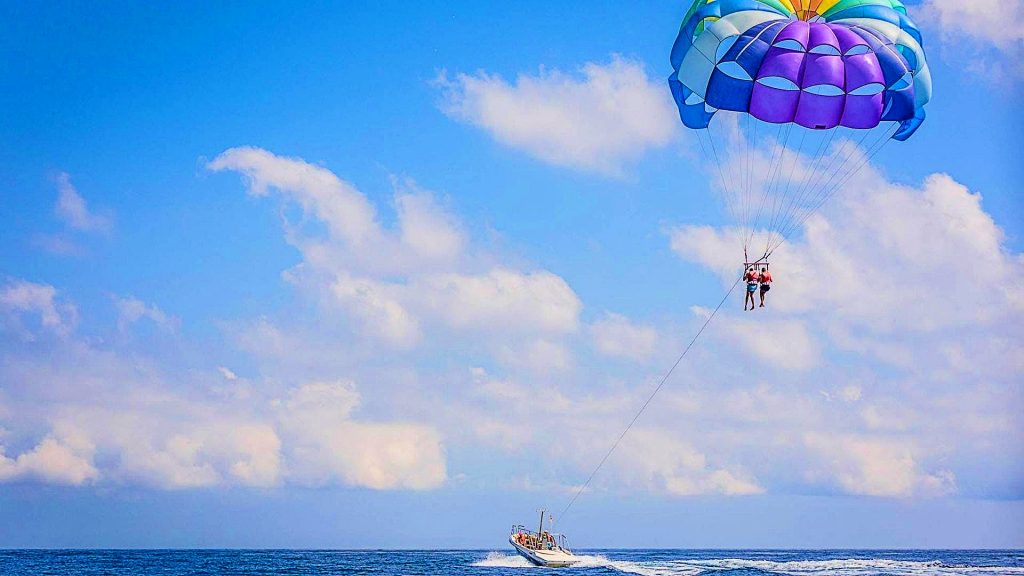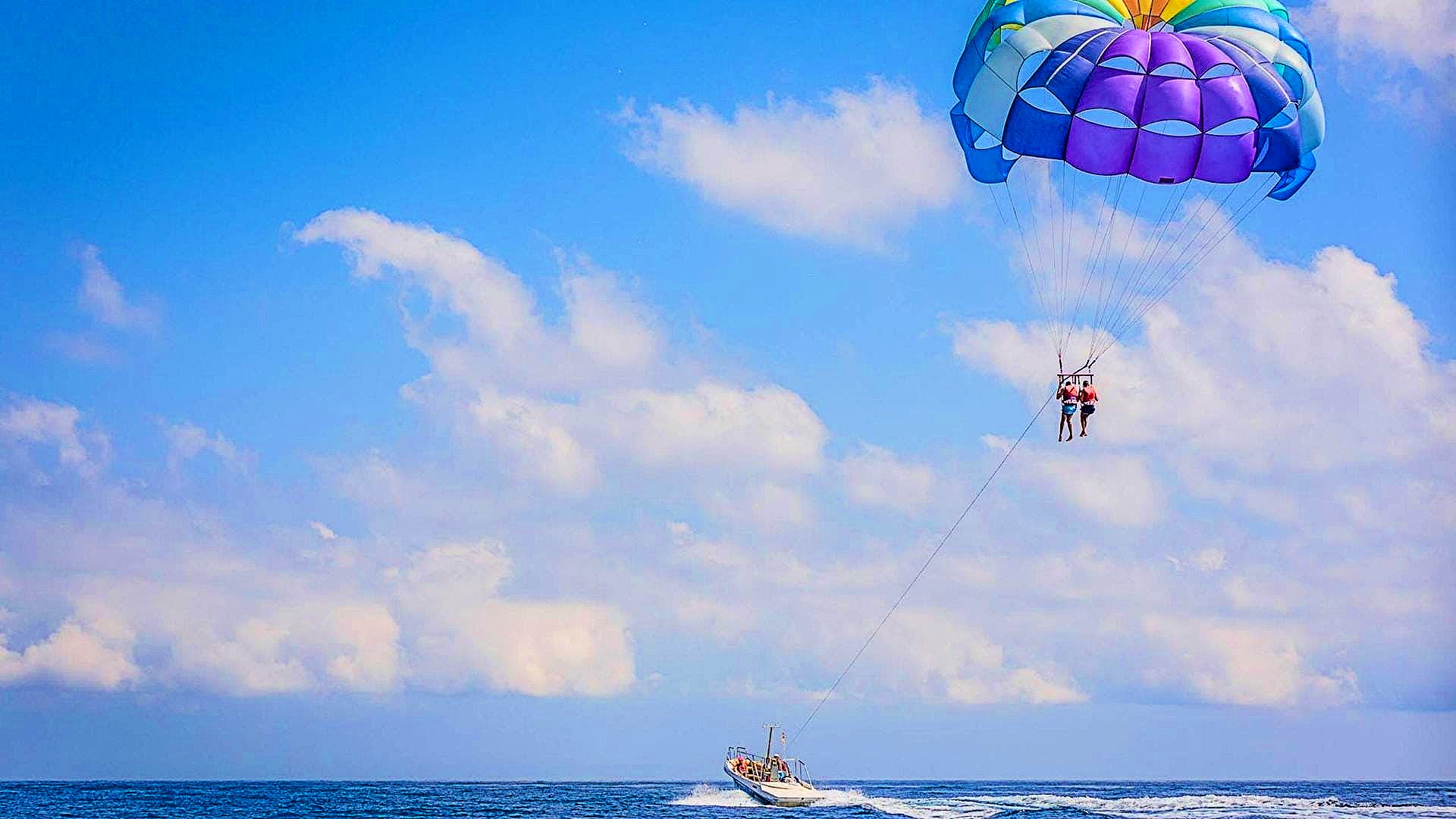 If, after admiring the city of Barcelona, you decide to spend a few days on the Costa Brava to relax and to enjoy the sun, the sea and the legendary parties, a pinch of adrenaline is what will top off your holiday. Parasailing will allow you to feel the refreshing breeze while flying high above the sea, looking out over the wonderful Costa Brava.
The adventure can be booked alone, in pairs or in groups of three. The flight lasts about 10 minutes and the activity in total about 30 minutes. Children are also welcome from 5 years of age and up. This outdoor activity near Barcelona will not disappoint you, in fact, as soon as you have finished parasailing, you will want to do it all over again.
Hot air balloon around Barcelona (Montserrat)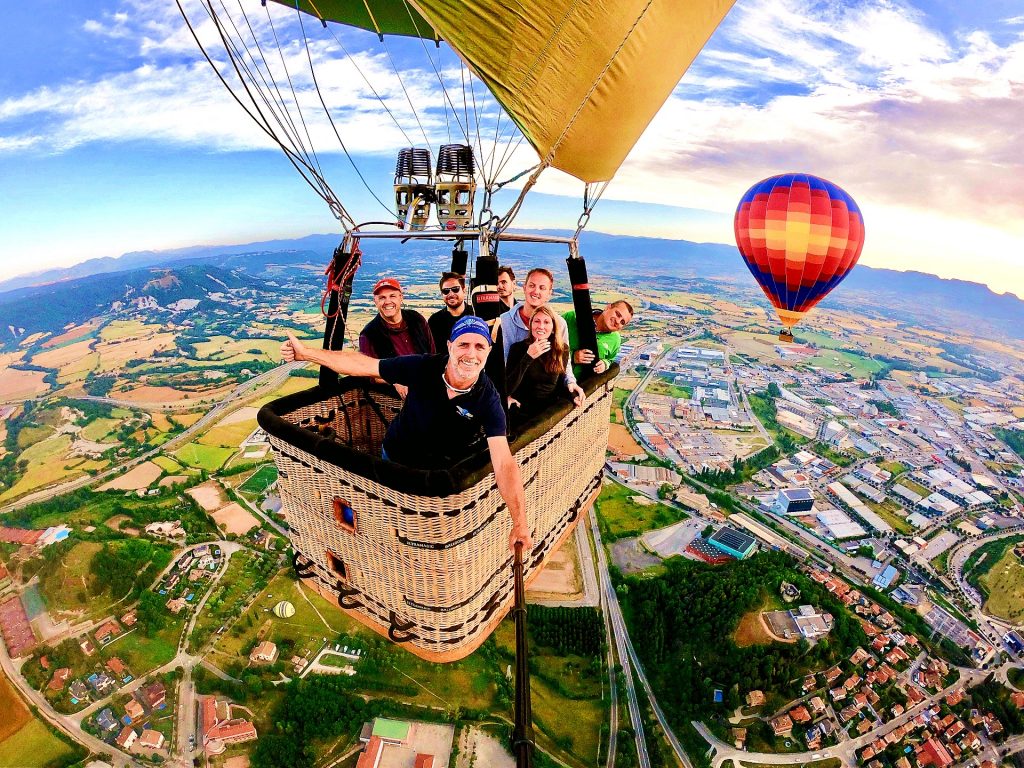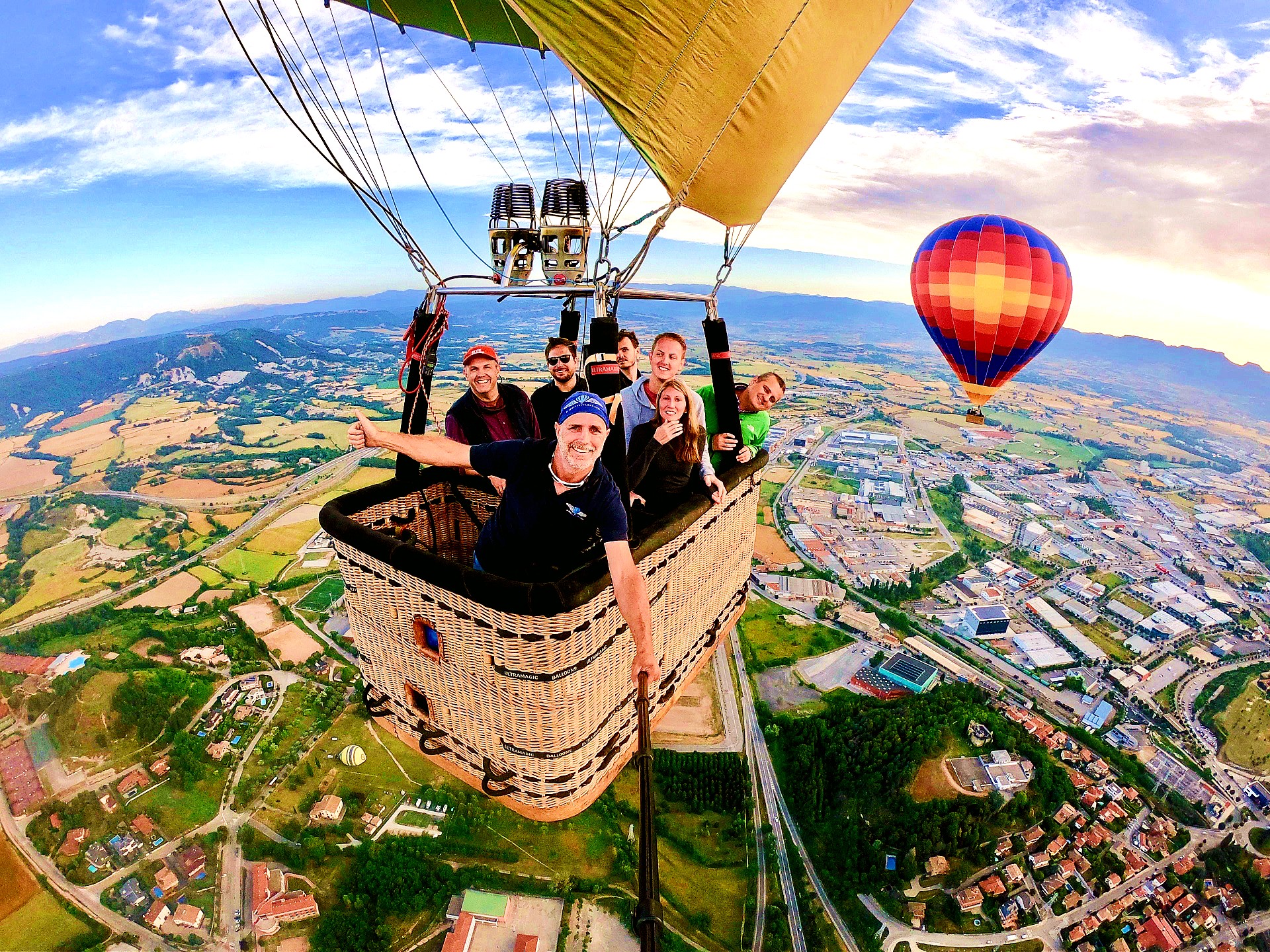 With its monastery almost nestled in the rock, Monserrat is a famous tourist attraction that's definitely worth a visit. The architectural beauty of the monastery is mixed with the mystique of the legend of the Holy Grail.
A hot air balloon trip allows you to take a look at the majestic monastery from a unique point of view. Indeed, you will see an impressive and ancient landscape right below you, where the rock forms wonderful drawings. After admiring the monastery, you can take in the view of the fields, villages and mountains, as well as the Pyrenees in the distance. Flying in this part of Spain is a unique experience because only a handful of providers are allowed to offer hot air balloon rides here.
Bungee jumping near Barcelona (Sant Sadurní d'Anoia)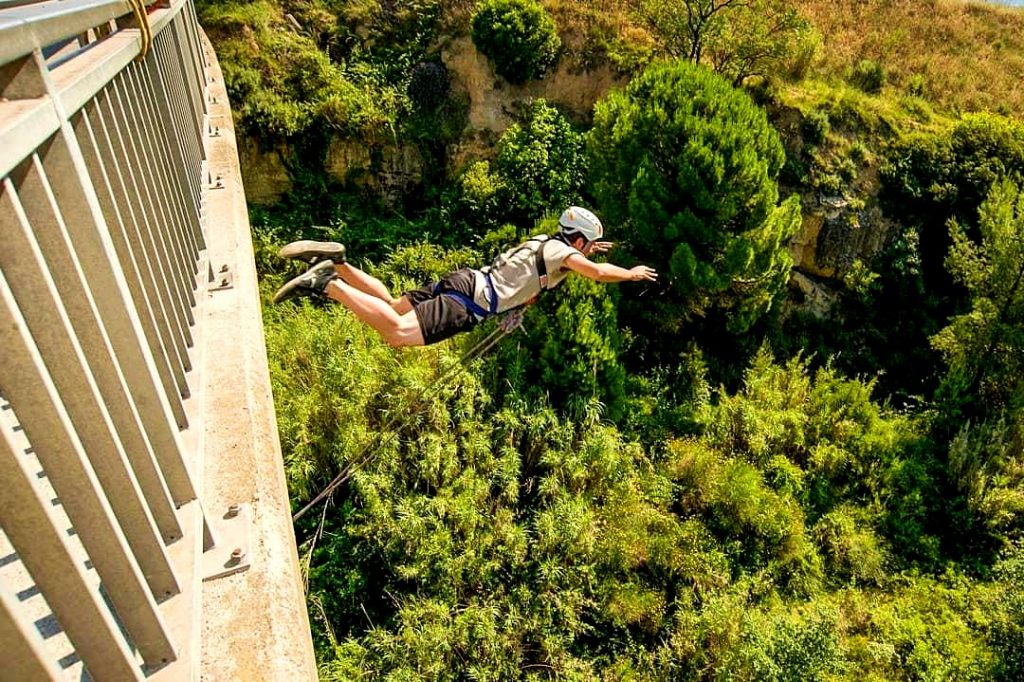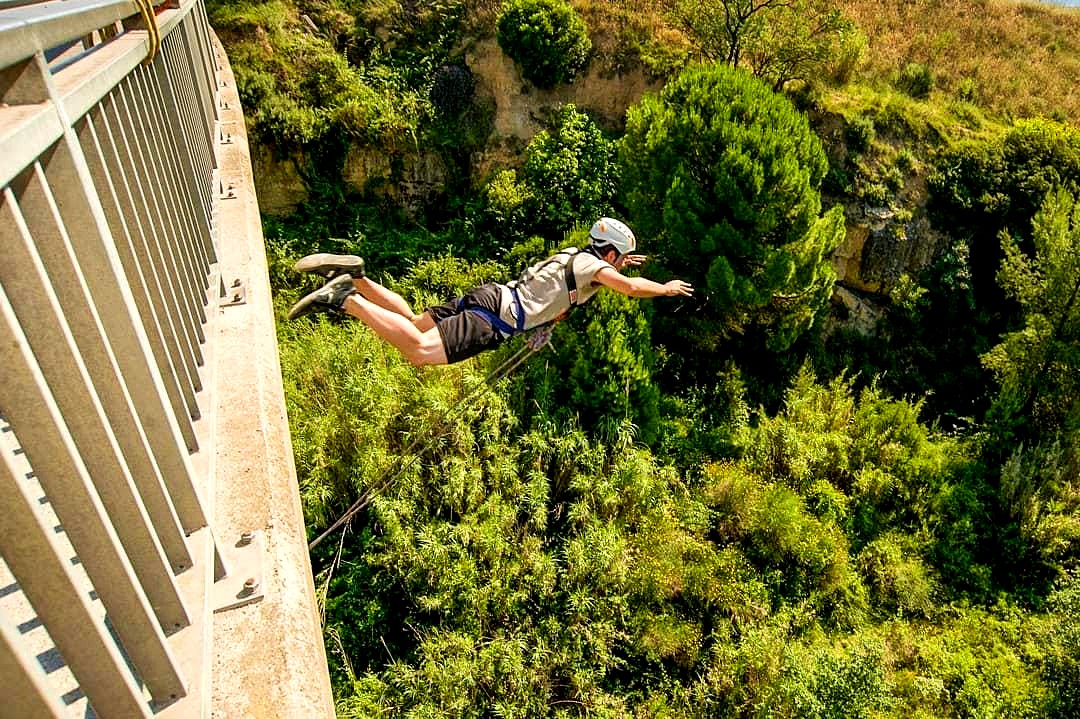 Finally, to add another boost of adrenaline to your holiday in Barcelona, you can try bungee jumping in Sant Sadurní d'Anoia. Bungee jumping, out of all the outdoor activities in Barcelona, is, without doubt, the most exciting and adrenaline-inducing activity.
Only 45 minutes away from Barcelona, this bungee jump from a 30 metre high bridge is perfect for beginners and amateurs alike. Based on your experience, the guides will advise you to jump facing forwards or backwards, in order to make the most of the jump. If you don't have the courage to jump alone or if you want to try this unforgettable experience with someone special, in Sant Sadurní d'Anoia, you can also go bungee jumping in couples.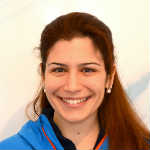 Born in South Tyrol, I love mountains and nature in general. Whether it's 30 degrees or -10 degrees, my motto is "always find new challenges and new emotions in the nature".