Puglia, the heel of Italy, is undoubtedly one of the most fascinating regions for snorkeling. Spanning over two seas and being particularly long (400 km), Puglia offers an incredible variety of land and underwater landscapes.
This article offera selection of the 5 best places to snorkel in Puglia, from the far north of the region, the Tremiti Islands, to the far south, in Santa Maria di Leuca, where you can see the Ionian and Adriatic seas merge.
Three of the selected spots are in Salento, the most southern part of Puglia, famous for being one of the most popular nesting sites for sea turtles in Italy. Characterised by its typical watchtowers dating from the 15th and 16th centuries, many of which can still be seen along the coast. Salento is a popular destination for snorkeling enthusiasts because of its particularly clean waters and alternating long sandy beaches with rocky stretches of coastline full of caves.
The easiest way to snorkel in Puglia is by taking a boat trip. Organised boat trips give you the opportunity to snorkel just a few metres from the boat without having to swim a long way to find the best spot. Many operators offer snorkeling equipment themselves, so you don't have to bring it with you. Sometimes snorkeling is done together with a qualified guide who will take you through the most interesting diving spots.
Here is our ranking:
1) Snorkeling in Punta Prosciutto, Lecce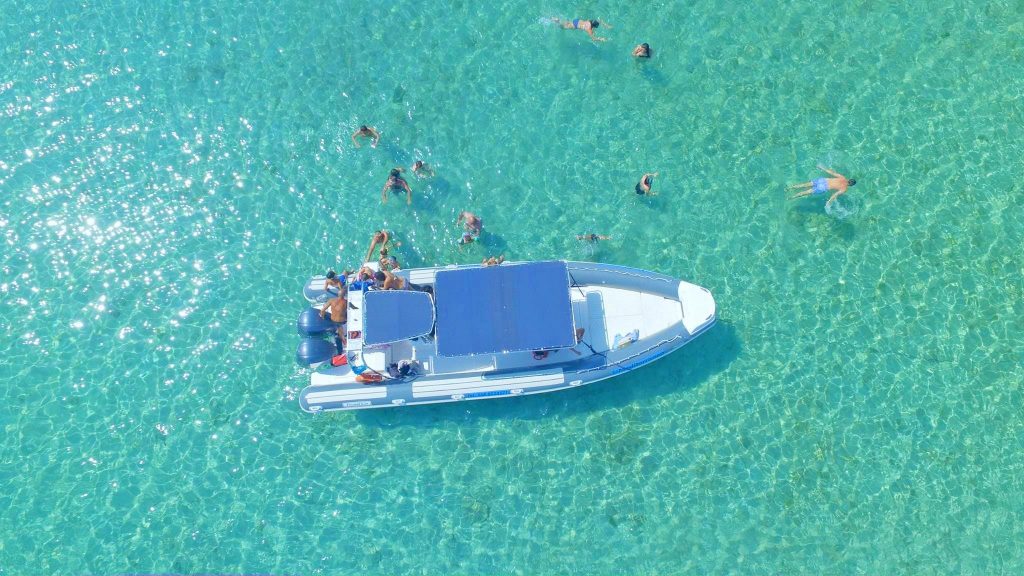 Punta Prosciutto is a beach in the province of Lecce. Considered by many to be the most beautiful beach in Puglia, Punta Prosciutto is a special conservation marine area that protects vulnerable habitats and species . This stretch of coastline, which covers a distance of more than two kilometres, has a depth of around 20-30 m, partly occupied by dunes and Mediterranean scrub. The entrance to the sea is not very steep, which makes this place perfect for families.
The good reputation of Punta Prosciutto beach brings large crowds of tourists to the shore. In the warmer months, it is often difficult to find a place to lie down. If you want to stay away from the crowds and still enjoy the crystal-clear water and spectacular nuances, a snorkeling boat trip is the way to go. Snorkeling equipment is provided directly on the boat, allowing you to travel light and stress-free.
2) Snorkeling in Polignano a Mare, Bari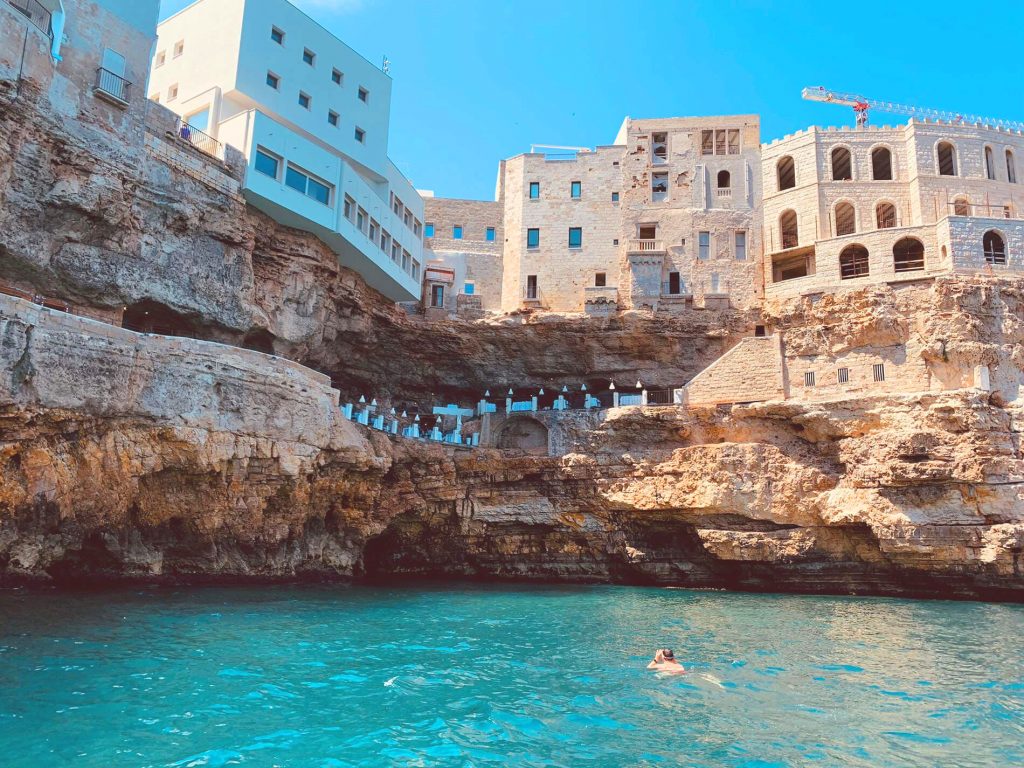 Polignano a Mare is a municipality in the province of Bari. This historic town overlooking the Adriatic Sea is famous among Italian and international tourists for its uniqueness. Historic buildings stand on the edge of the cliff overlooking the sea and, below them, hollowed out in the cliffs, are natural caves and coves where unique and spectacular restaurants have opened.
Particularly interesting and fascinating are its natural caves. These are a must-see for every boat trip in Polignano a Mare. The most fascinating thing about the caves are the colours and shades that the water creates inside them. The sunlight, combined with different depths of the rocky seabed and pure water, creates spectacular reflections of light.
Thanks to the rocky seabed, the waters of Polignano a Mare are home to a rich and fascinating marine ecosystem. Its high visibility also allows you to admire the depths without even having to scuba dive. If you book a boat trip with snorkeling in Polignano a Mare, you will find the necessary equipment for snorkeling on the boat.
3) Snorkeling in Porto Selvaggio, Lecce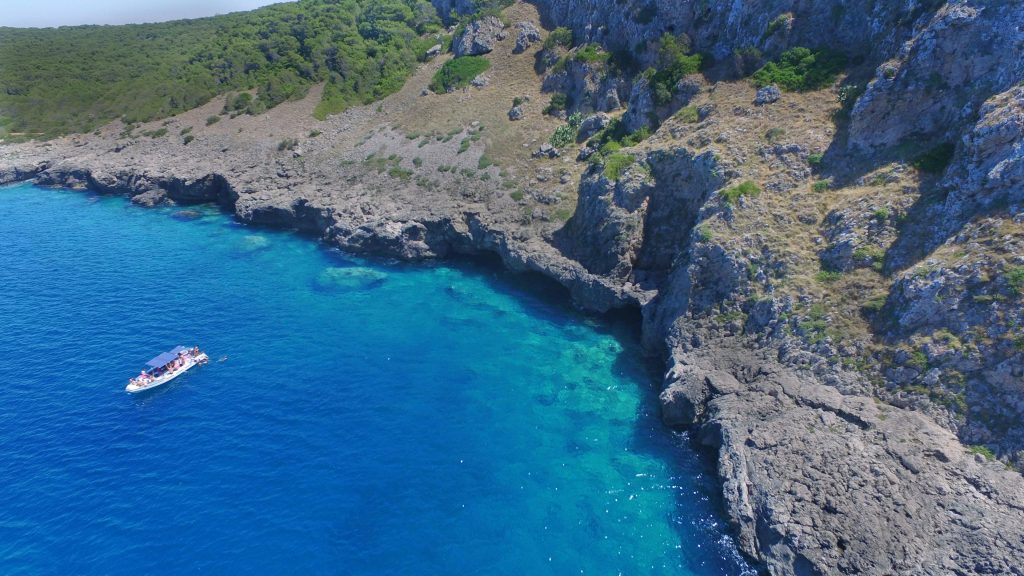 The Regional Natural Park of Porto Selvaggio is located in the province of Lecce. This particular stretch of coastline is very rocky and covered by pine trees. Its clear and clean waters, made even more rich in fish thanks to the rocky bottom where these creatures gather looking for shelter or something to eat. This place is ideal for snorkeling.
Getting to Porto Selvaggio by car is not very easy. After parking, you have to walk through the vegetation, and sometimes it can be difficult to find shade on the rocks. For this reason, discovering Porto Selvaggio on a boat trip is much more relaxing.
Another advantage of a boat trip is the possibility of taking a guided snorkeling excursion to the caves along the coast of Porto Selvaggio. In this case, the mask, tube and fins for snorkeling will be given to you on the boat. You can discover the underwater wonders accompanied by interesting explanations from an environmental excursion guide.
4) Snorkeling in Tremiti Islands, Foggia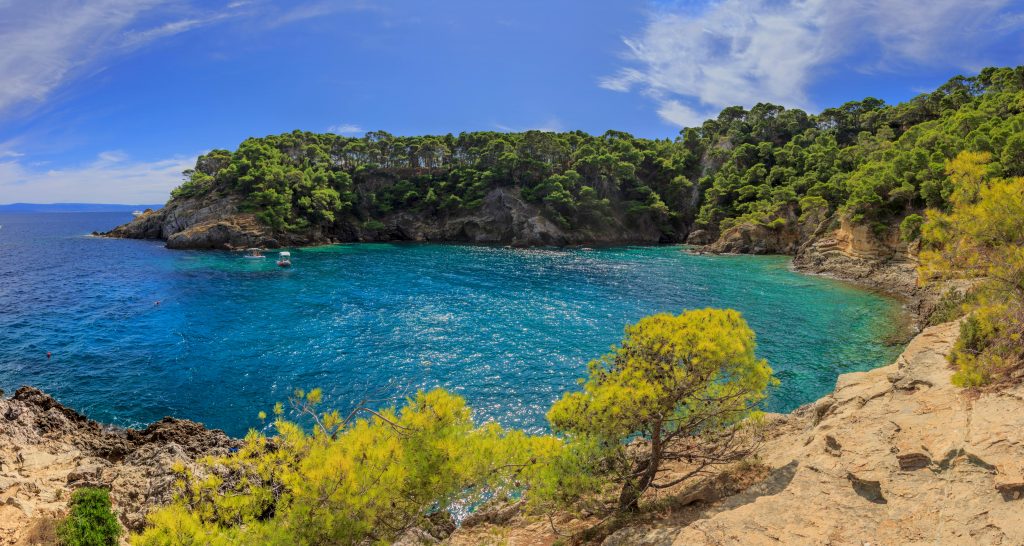 The Tremiti Islands are an archipelago of 6 small islands in the province of Foggia. These islands are part of the Gargano National Park. On a boat trip to the Tremiti Islands you can see the largest island: San Domino, the cave of the Bue Marino and, most interesting for snorkeling enthusiasts, the statue of Padre Pio which is located underwater a few metres from the island of Cretaccio.
The statue, which is located at a depth of 13m and is 3m wide, is perfectly visible while snorkeling and is located in a normally calm sea area and therefore suitable for all swimmers. In this Apulian archipelago, only resident cars are allowed to circulate, so relying on a snorkeling boat trip will allow you to reach all the most important points of interest in the shortest possible time.
5) Snorkeling in the caves near Santa Maria di Leuca, Lecce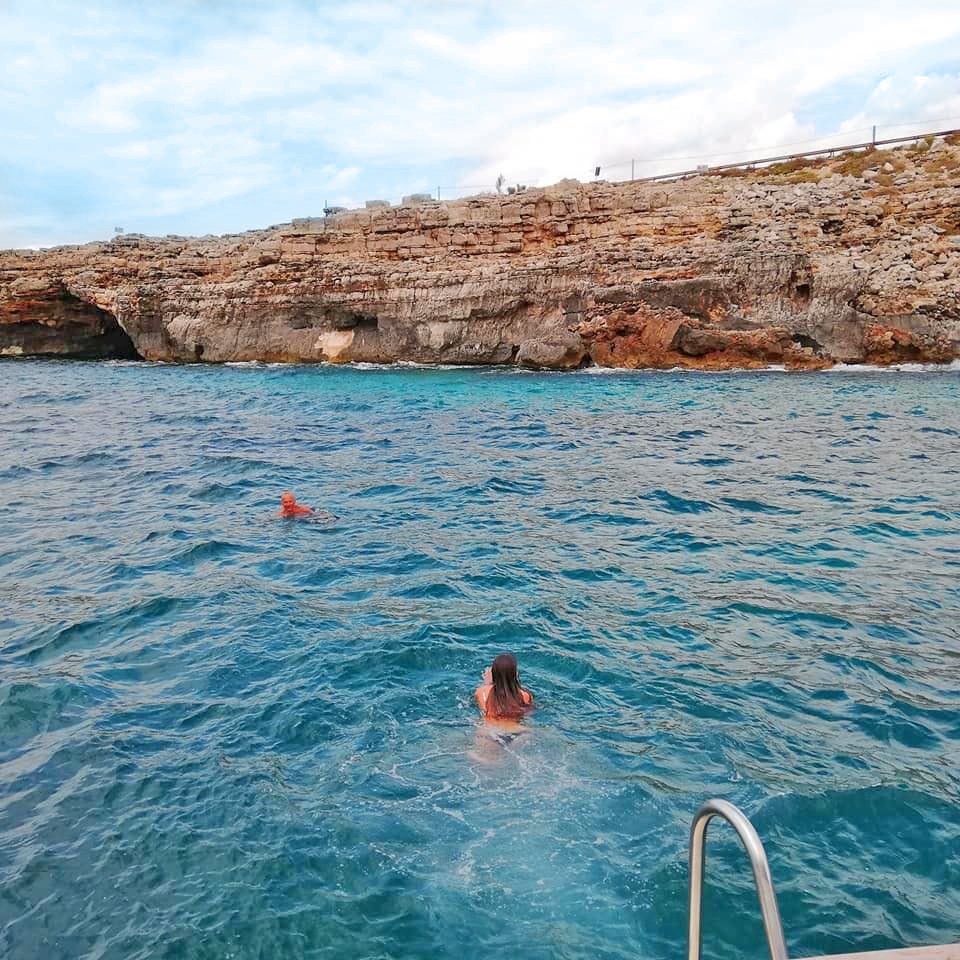 A little further south of the very famous Maldives of Salento, characterised by long white sandy beaches, the coast begins to become rocky. The stretch of Ionian coast from Torre Vado to Santa Maria di Leuca and the stretch of Adriatic coast from Santa Maria di Leuca to Otranto is characterised by cliffs up to 30 m high and full of indentations and caves.
A boat tour allows you to admire these fascinating caves and observe the underwater rocky seabed thanks to different snorkeling stops. You will need to bring your own snorkeling equipment for this type of trip, but it will still be a fascinating and exciting adventure.