This year again, from the 13th till the 22nd of December, Val d'Isère welcomes skiers and vacationists from all over the world for the 2019 FIS Alpine Ski World Cup – the largest ski competition in France since 1955. The ski resort in Val d'Isère is not only considered one of the birthplaces of alpine skiing but today still is THE place for French and international ski.
Val – as the locals like to call it – has obtained its high status thanks to skiing stars like Émile Allais, Jean-Claude Killy and the Goitschel sisters. The fame certainly also spread through international events such as the 1992 Winter Olympics and the FIS Alpine World Ski Championships 2009. But don't worry, even though professional skiers love to ski here, the resort in Val d'Isère always has been and still is a perfect place to learn to ski.
Just in time for this year's world cup, the team at CheckYeti presents to you the 5 best things you should do in Val d'Isère:
Go up the Rock of Bellevarde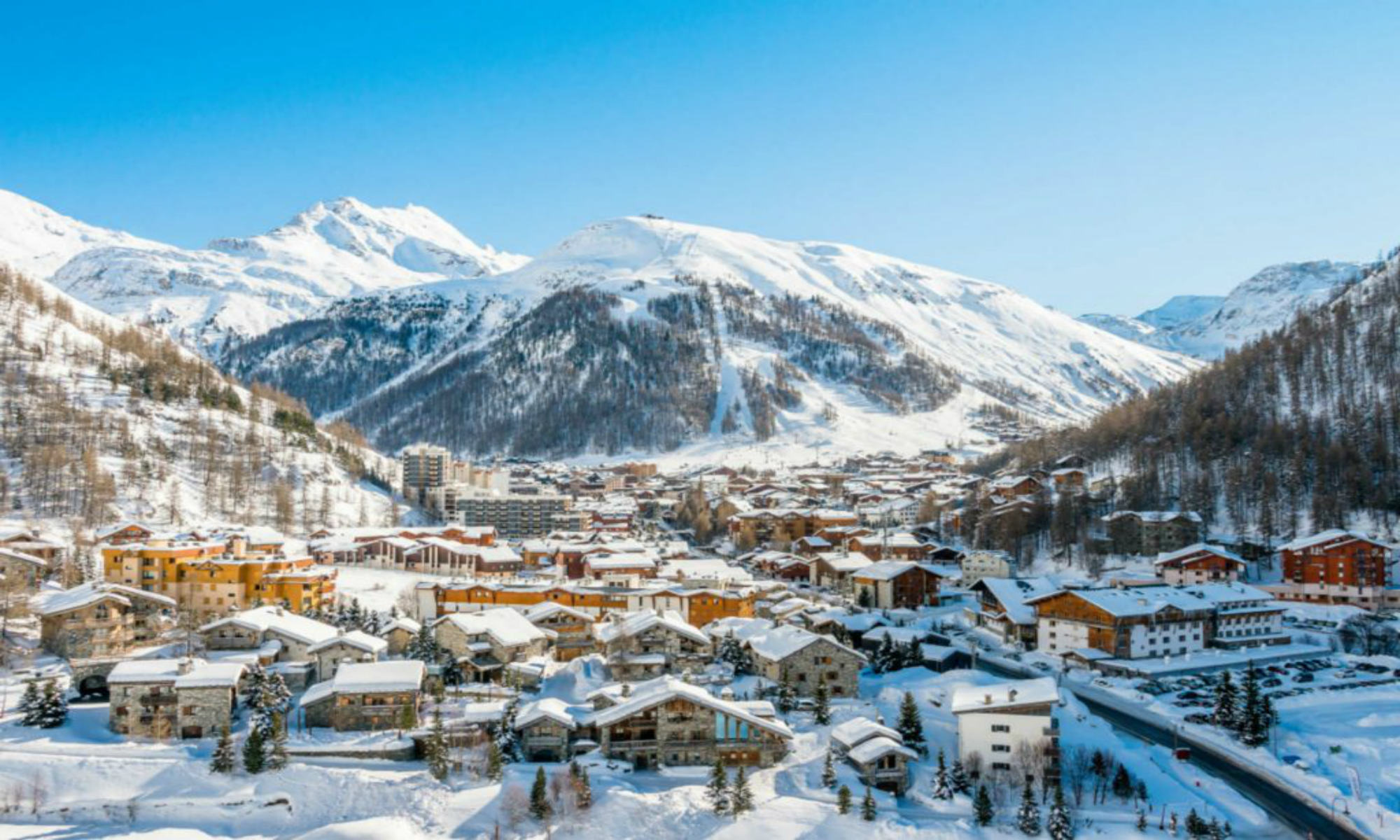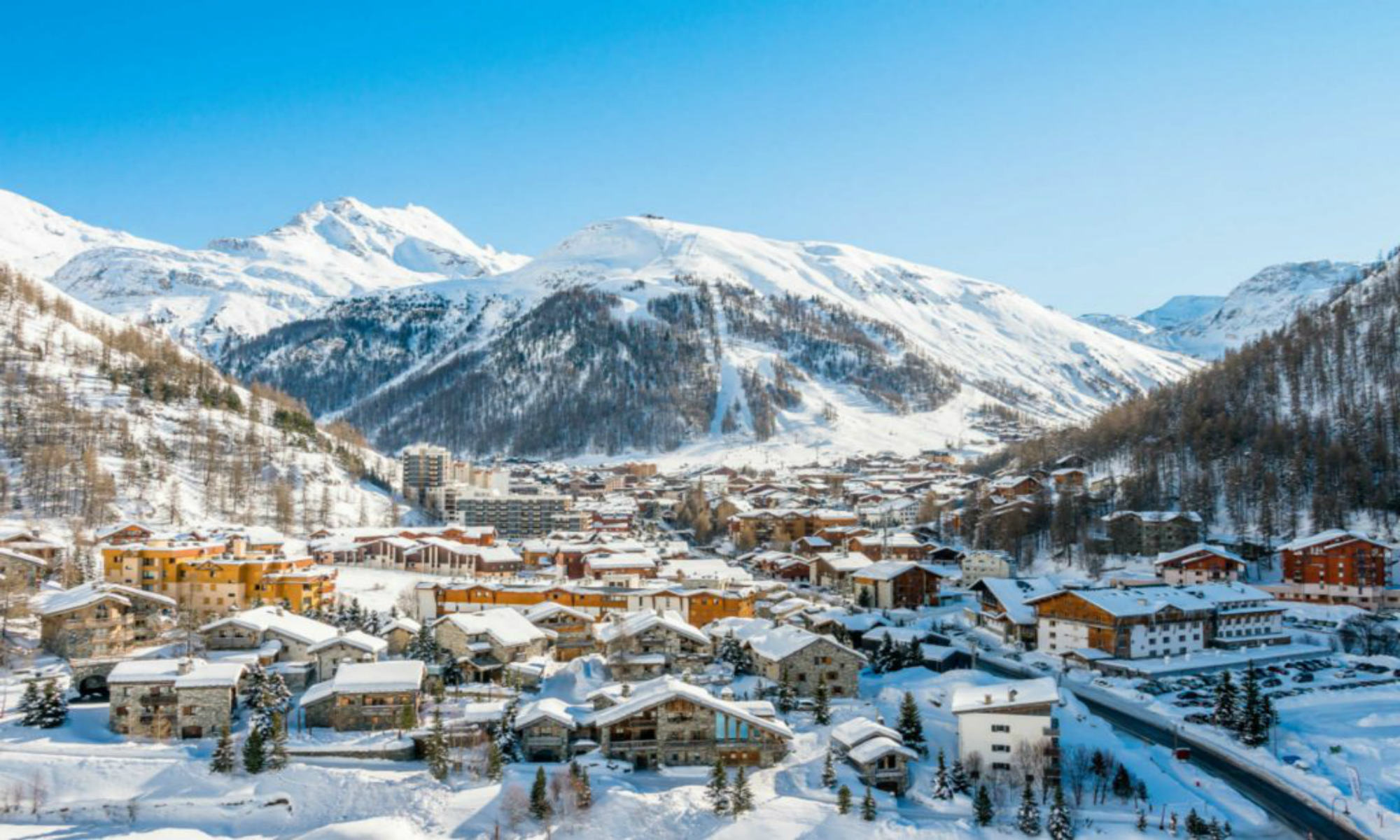 The Rock of Bellevarde ("Rocher de Bellevarde" in French) is so imposing that you instantly want to do one thing when you see it: climb it up. Whether you're an experienced skier or a total beginner, no one can resist going up the peak to find out what the skiing champions feel like moments before sliding down the legendary Face de Bellevarde run.
This Olympic black run can, in fact, be reached from the rock's peak, the Pic de Bellevarde, and will take you to obstacles and difficult passages such as the "Bosse à Catherine" and the "Passage de l'Ancolie". To enjoy this skiing experience to the fullest though, be sure to prepare appropriately by trying out fun little exercises for example.
However, if you don't have the necessary skills for a black run yet or if you'd prefer to warm up prior to sliding down this black run, you can practice on the resort's neighbouring green, blue and red pistes in Tovière for example.
CheckYeti Tip: The best time to slide down the Face de Bellevarde is in the early afternoon as the conditions are usually ideal around this time of day. Between noon and 2 p.m., the snow will have defrosted the ice on the piste and muggles will not have yet been formed from the many runs.
Work on your skiing technique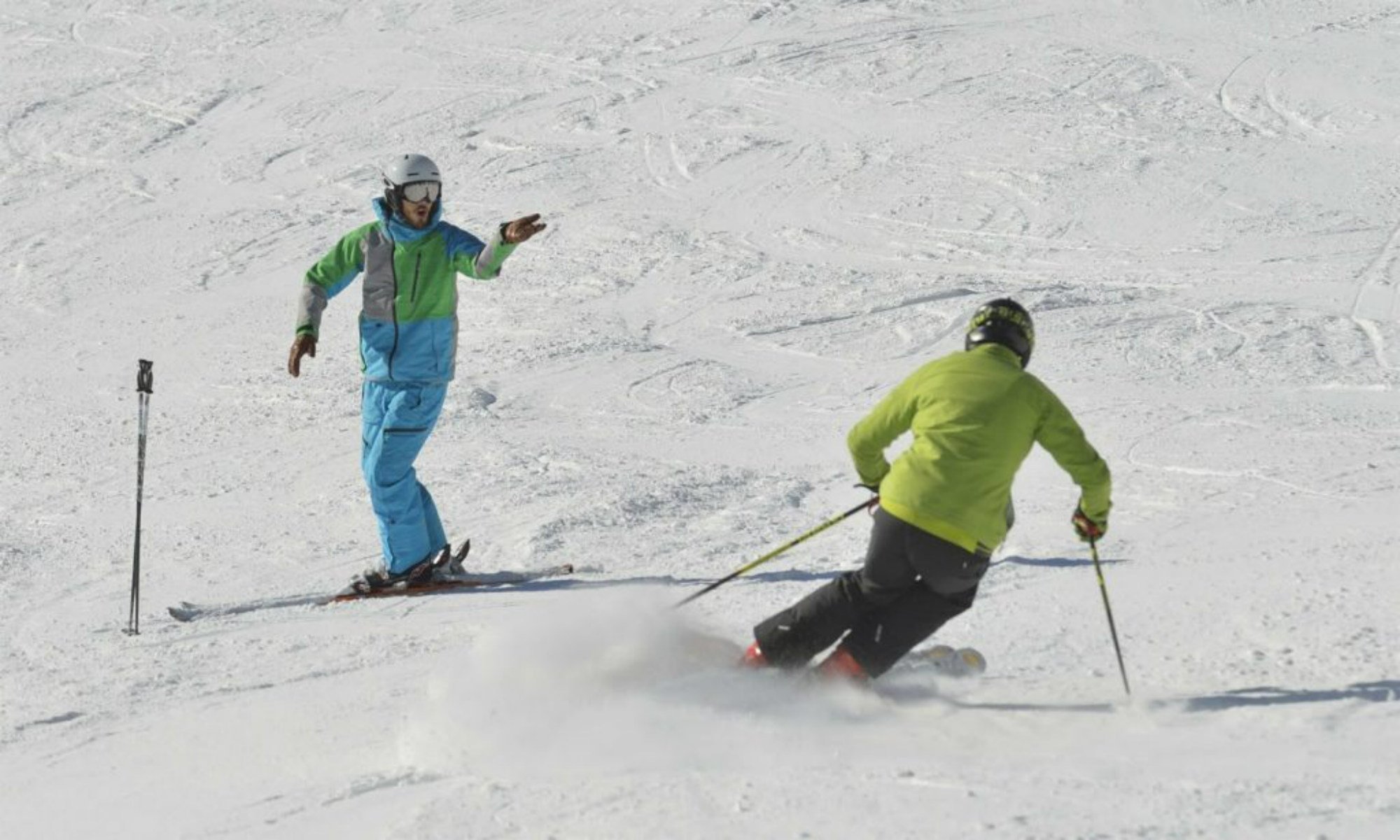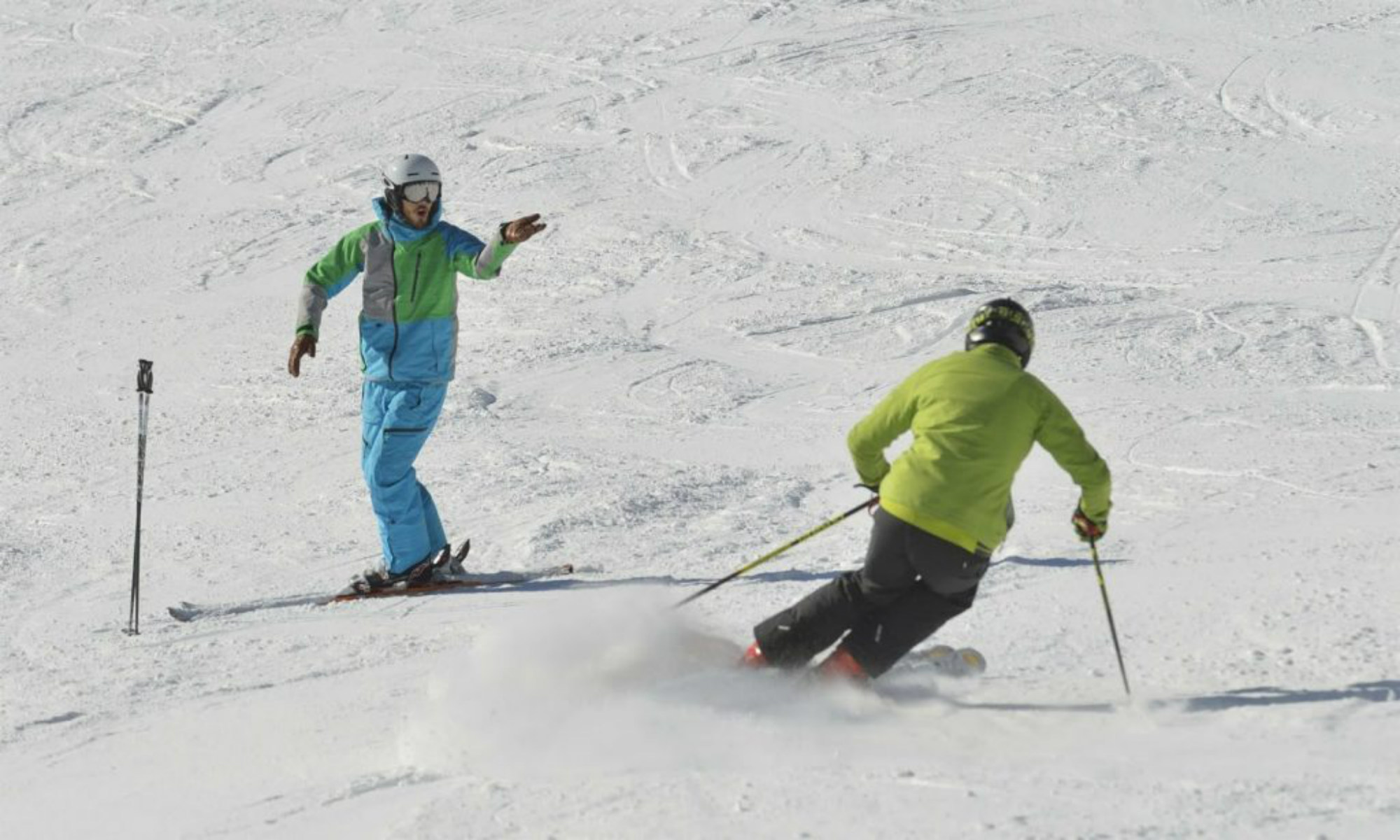 Together with the ski resort in Tignes, Val d'Isère forms the ski network Espace Killy. Espace Killy offers loads and loads of different types of slopes which help you motivate yourself to push your skills to perfection. The diverse offer of pistes also is great if you want to prepare to take on the challenge of sliding down the famous Face de Bellevarde one day.
For numerous skiing champions like Jean-Claude Killy, the Goitschel sisters and Victor Muffat-Jeandet, Val d'Isère marked the beginning of a successful skiing career. Even if most of us won't be able to compete with these ski pros, you can try and adapt the challenge to your own skills. In order to do that, however, you ought to master the right technique, which is why it's always a good idea to opt for a ski lesson.
The ski resort in Val d'Isère offers lots and lots of slopes of different difficulty levels, meaning that not only experienced skiers but also total beginners can ski in Val d'Isère. The station is home to numerous ski schools and experienced ski instructors ready to help you improve your skills. Just go through all the offers, compare and choose your perfect lessons.
Have a look at all the offered ski lessons in Val d'Isère >
Eat an Ancolie cake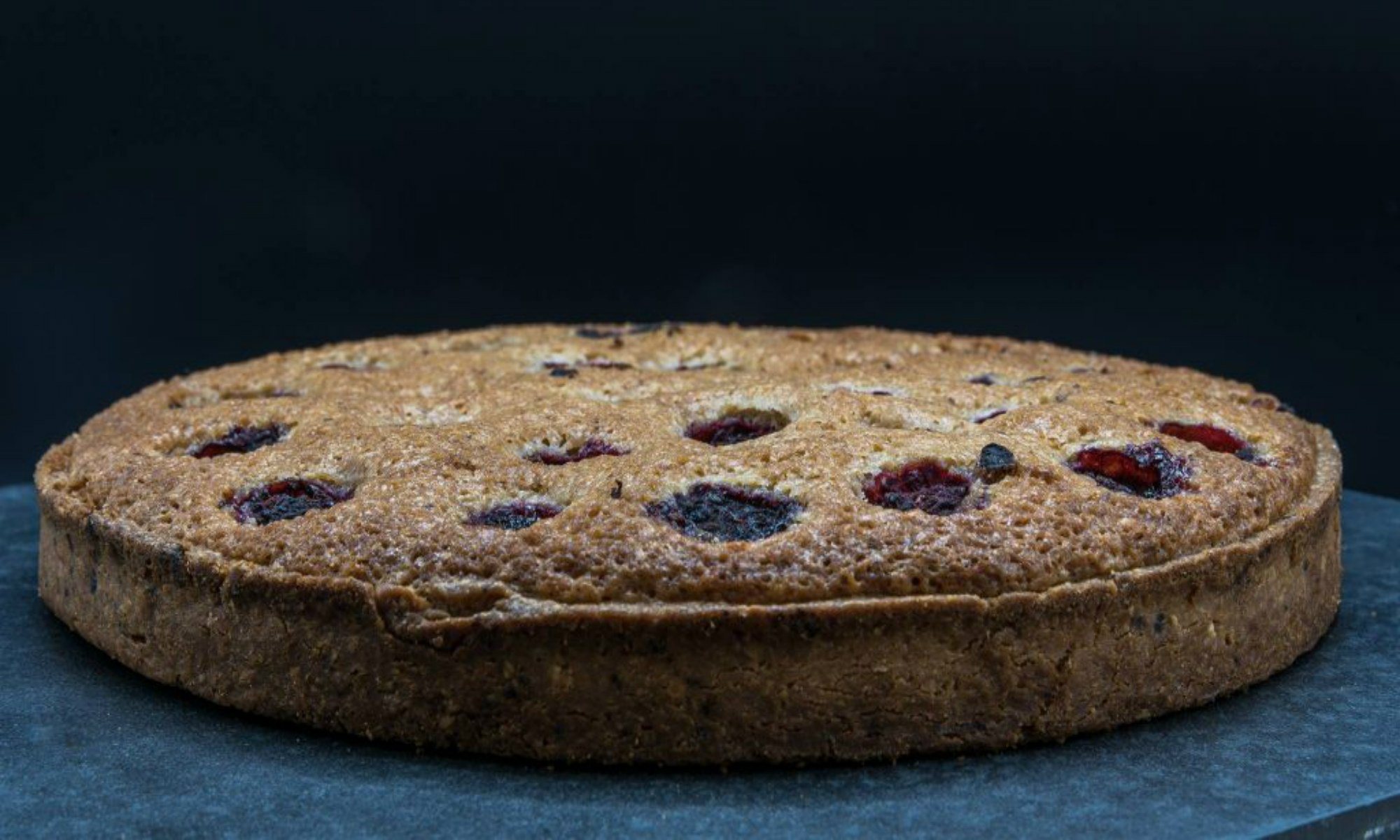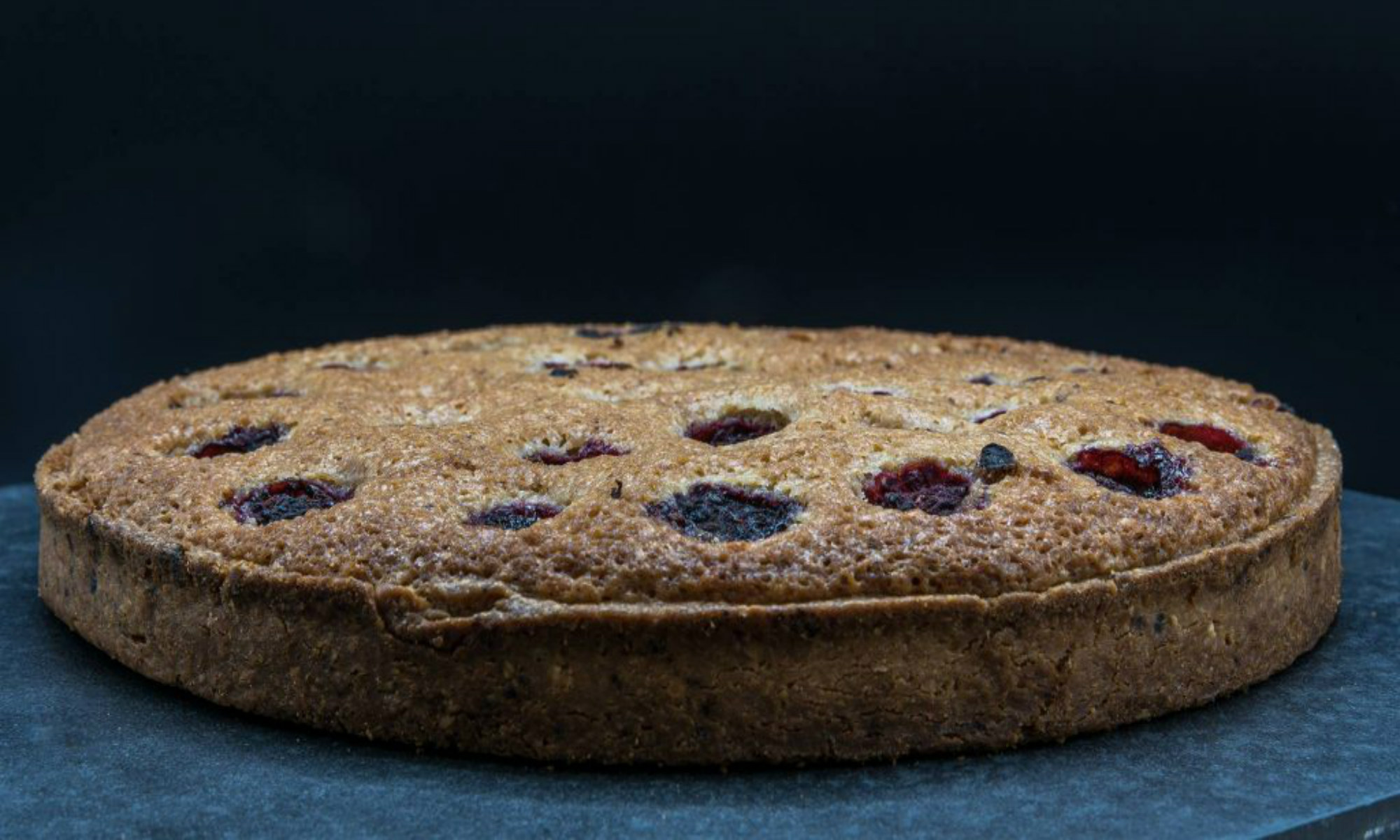 You may remember the name "Ancolie" from the beginning of this blog article, however, we are now not referring to the difficult passage on the Face de Bellevarde run anymore, but to Val d'Isère's culinary speciality. Created by the famous French pastry chef Patrick Chevallot for the 1992 Winter Olympics, this cake is full of good things: Financier dough (Financier is a famous French almond cake; its dough is used for many delicious pastries in France and all over the world), hazelnuts and raspberries. Thanks to this cake, you can be sure to not only enjoy your time sliding through the resort's slopes but also your time off-piste as the local ski huts offer Ancolie cake on their menu.
You may be wondering where the cake got its name from. Well, Ancolie is the name of the famous narrow passage on the Face de Bellevarde which in return got its name from an alpine flower that usually grows on the Rock of Bellevarde. It was decided that the Olympic run should do a detour through this narrow pass which was named after the Ancolie flower in order to protect it symbolically.
Celebrate and support the skiers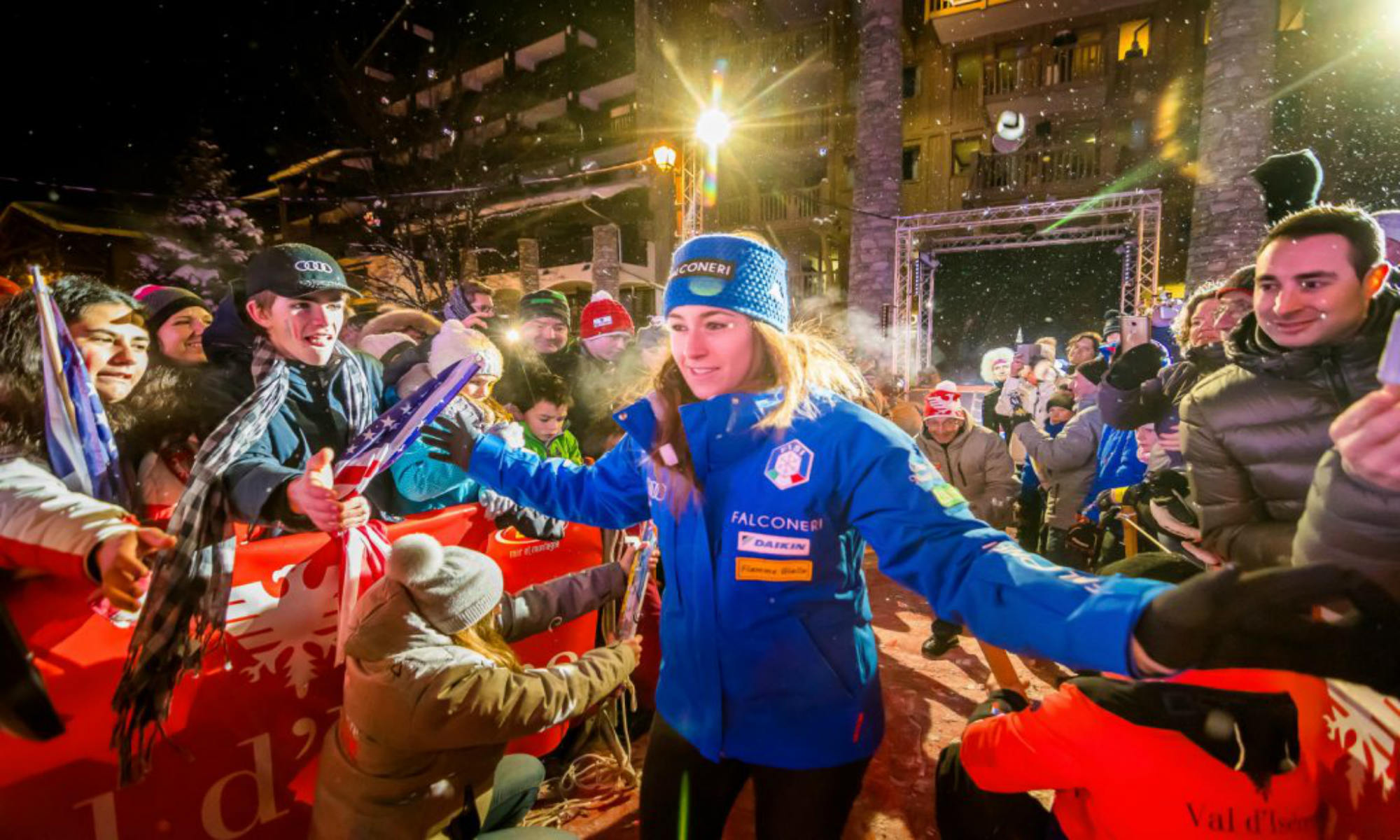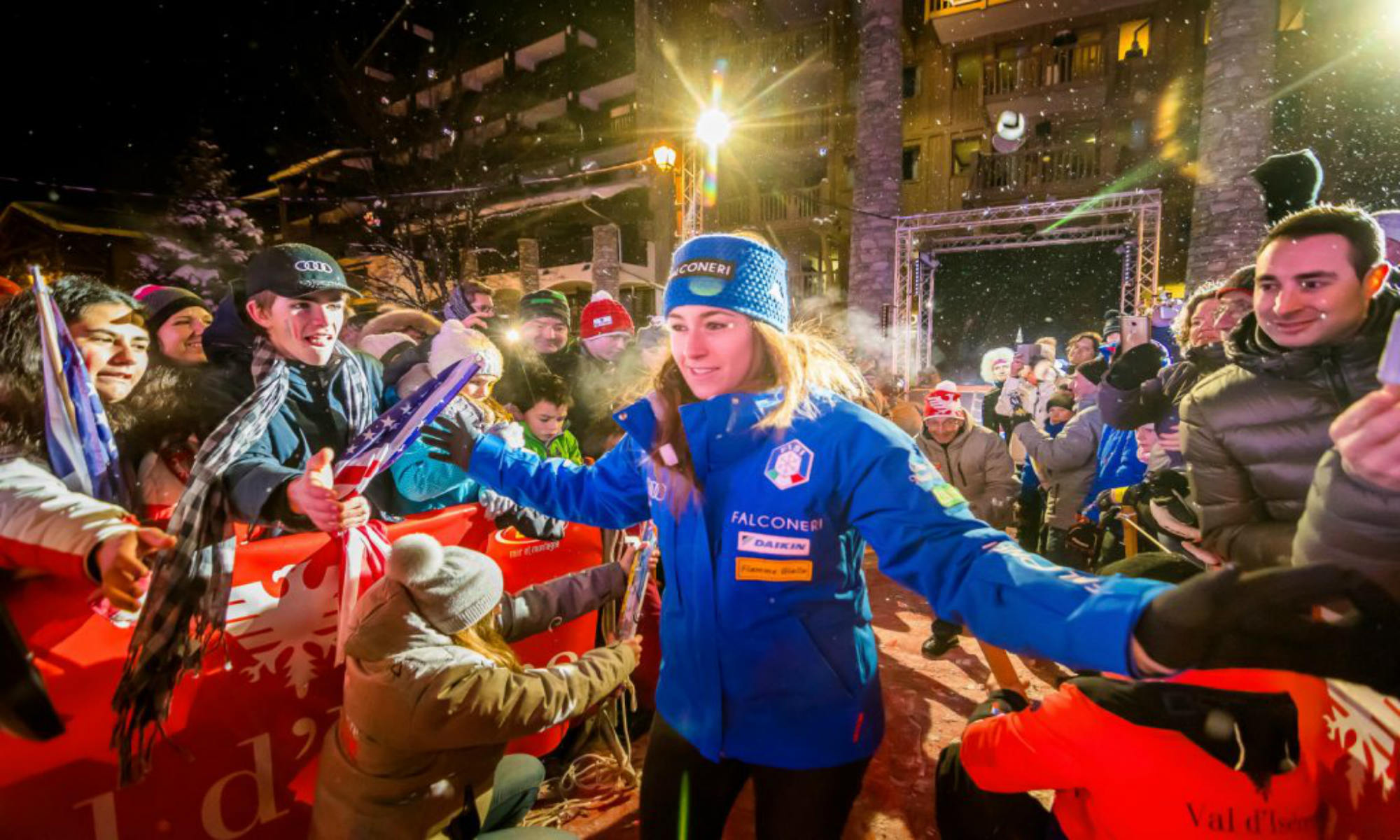 The FIS Alpine Ski World Cup comes with a long tradition of popular events constantly exceeding the sportive expectations in order to allow the audience to celebrate properly with the champions.
One of the opening ceremony's many highlights is the race bib draw. The draw always takes place the day before a race, in the heart of the village of Val d'Isère – in the "Avenue Olympique", the avenue, made especially for this occasion. During this event, the biggest ski stars from all over the world are there, waiting in suspense along with the whole audience. But enough said, you can go check out this unique event – the entry is free! We'd recommend going there as no one would want to miss out on this experience, every ski enthusiast should see at least once in their life.
This year, the opening ceremony starts at 5:30 p.m. on the 7th of December. The race bib draw takes place at 6:30 p.m. Get ready for talented DJs, all-night-long dancing and exciting street performances. The organisers offer prices from 20€ for seating access.
Try out ice karting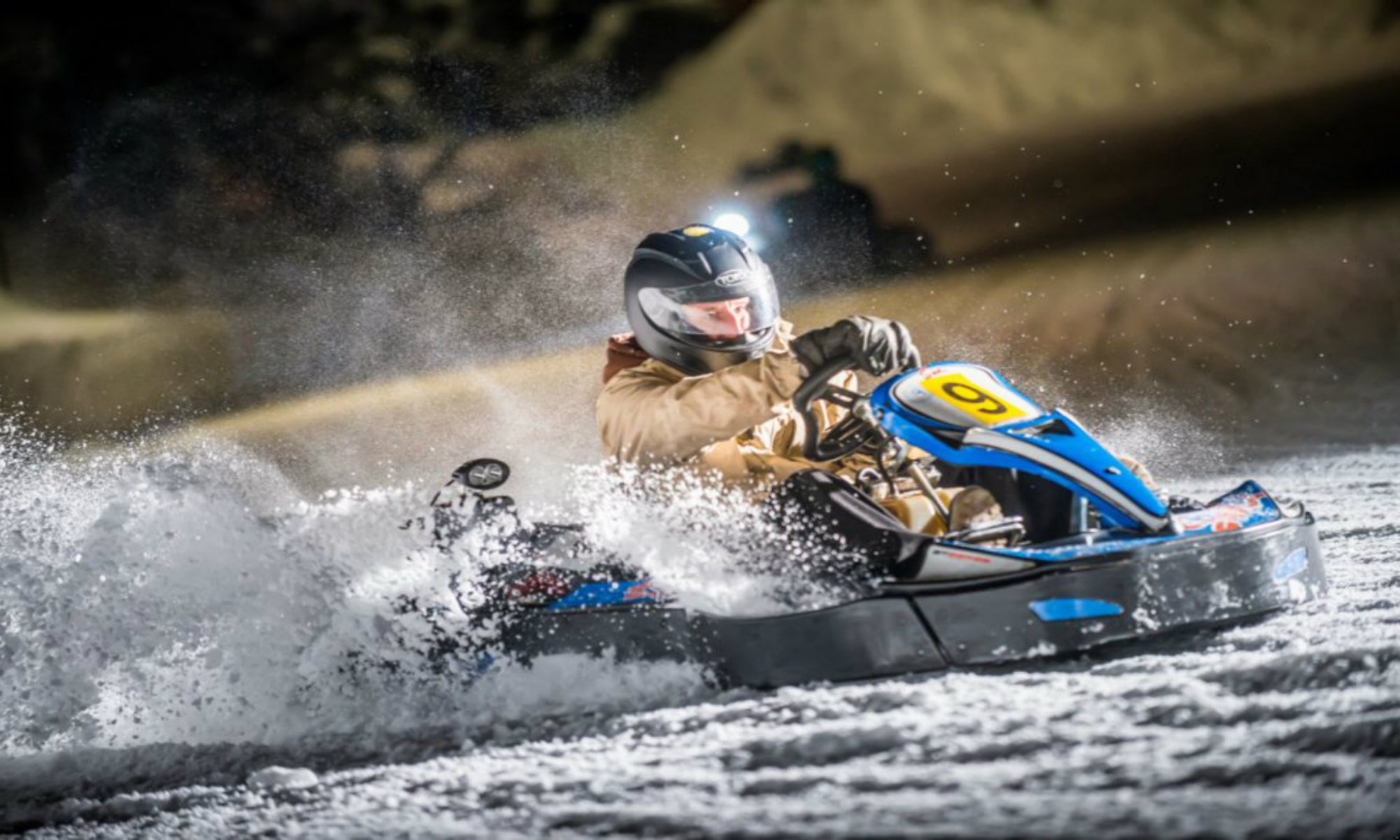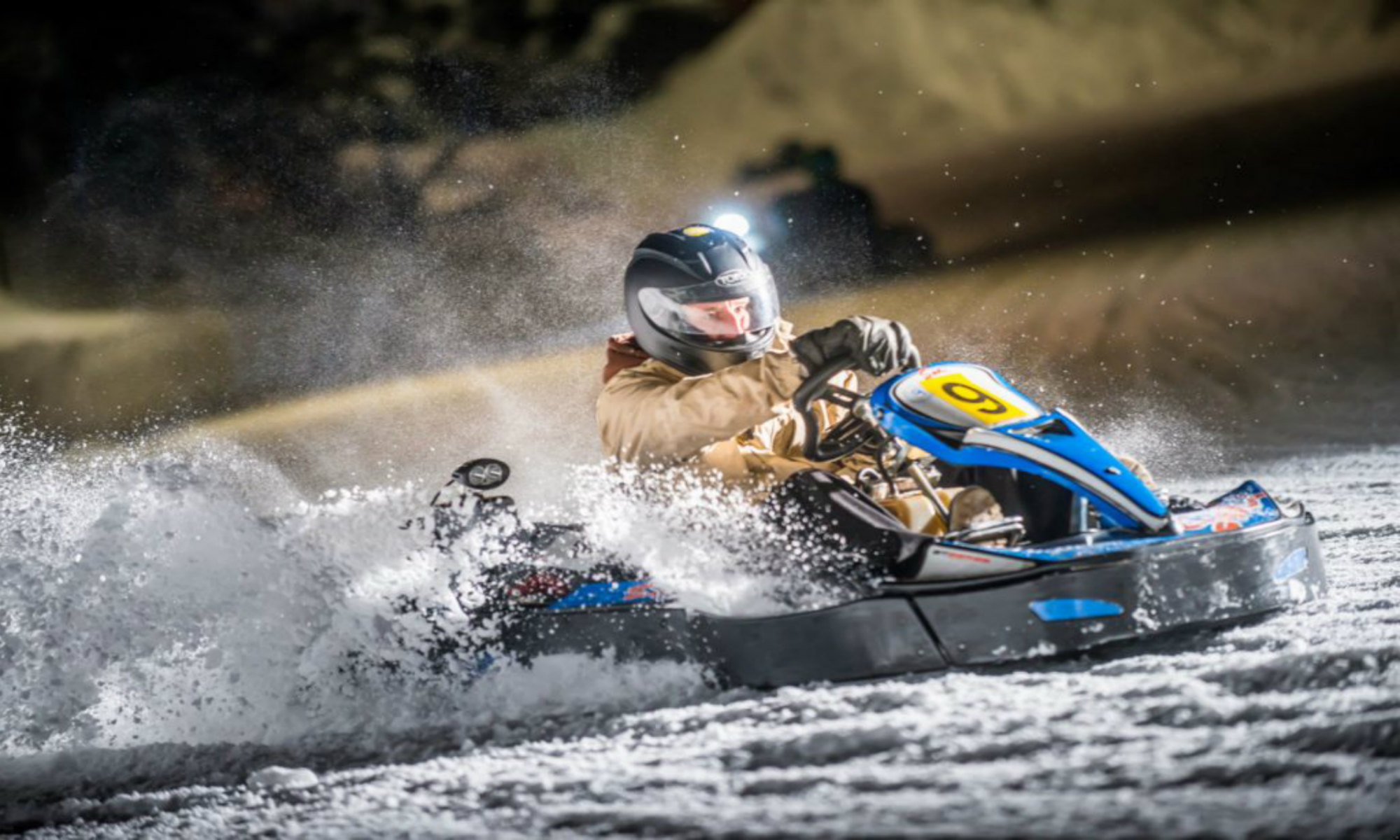 You're a fan of mechanical sports? Then you'll have fun at the Val d'Isère Ice Driving Centre where you can discover one of the rare outdoor ice karting pistes in France. Drifting, countersteering and sliding are a few things you'll get to do during this activity. Furthermore, you can even try this sport out when it's dark, as the centre is open until 9 p.m. during the winter season.
CheckYeti Tip: If you're interested in other cool winter sports alternatives, we'd recommend watching the SSV Ice/Dirt Tour on the 12th and 13th of January 2019. It's always exciting to see an ice quad race: sharp turns, snowy splashes and chill-inducing situations await you!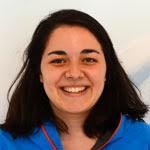 As someone who loves going on adventures, I simply love to share my know-how and insight on our outdoor sports offers and tell you everything I'd want to know about all these beautiful places and exciting activities. Whether you're looking for inspiration or tips on rafting, canyoning, paragliding or any other activity, I'm always happy to tell you all about it!