Many adults who never learned to ski as children are hesitant to step into the world of skiing. But picture this: a snowy slope touched by the first warm rays of sunshine, skiers sliding happily on their skis, and you're right there – on the top of the mountain, enjoying the incredibly beautiful panoramic view of what can only be described as a mountainous winter wonderland. To live and see this in real life is a dream many people share.
"You can't teach an old dog new tricks" – this may be true in some contexts, but not when it comes to learning to ski. While children might have an easier time picking up the sport, adults learn to ski just as easily with the right amount of motivation and training. Nowadays, more than a third of beginners lessons are attended by adults – so stop making excuses and jump right into the action!
Here at CheckYeti, we have collected the most useful tips that will help adults learn to ski and achieve the best possible start to one of the most popular winter sports activities out there.
Can adults learn to ski?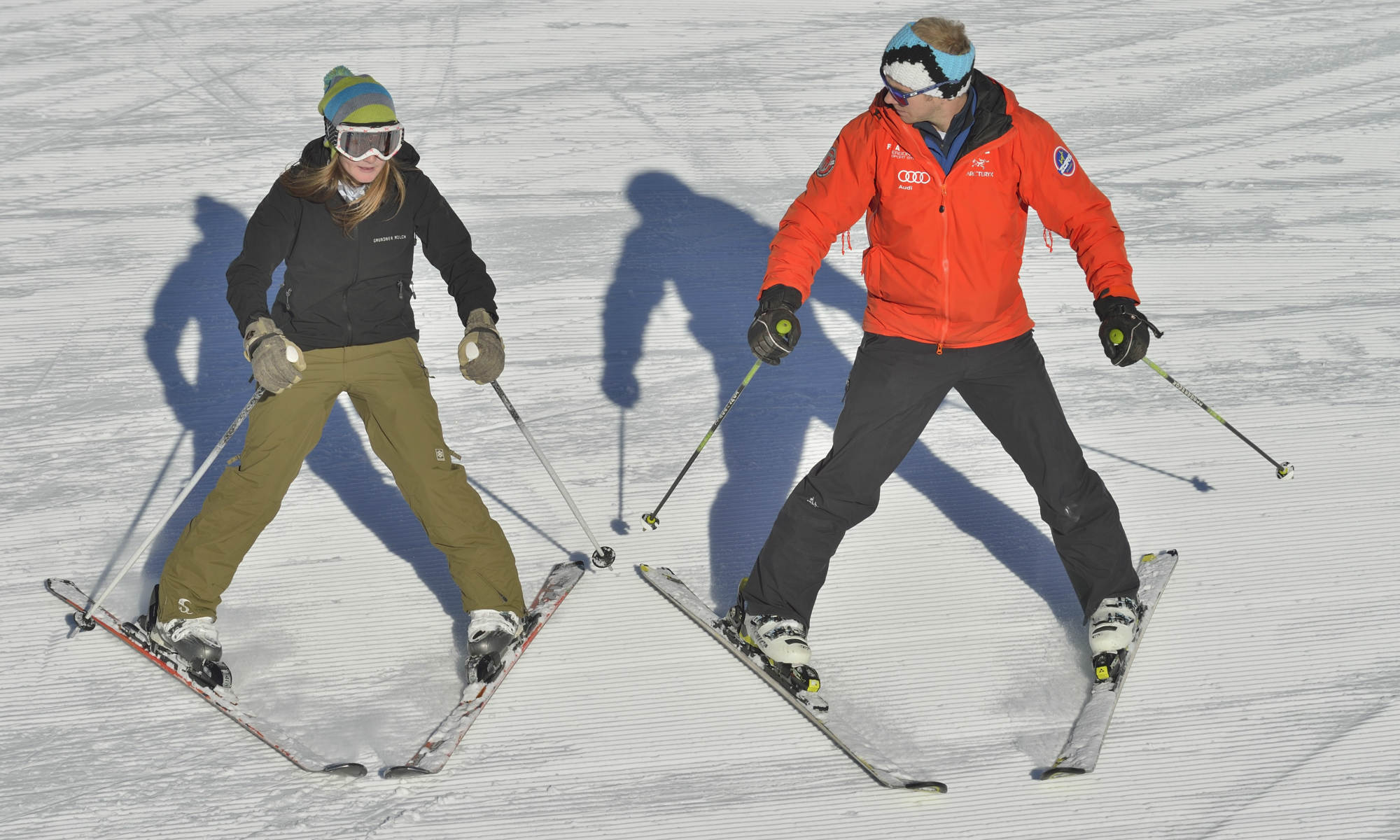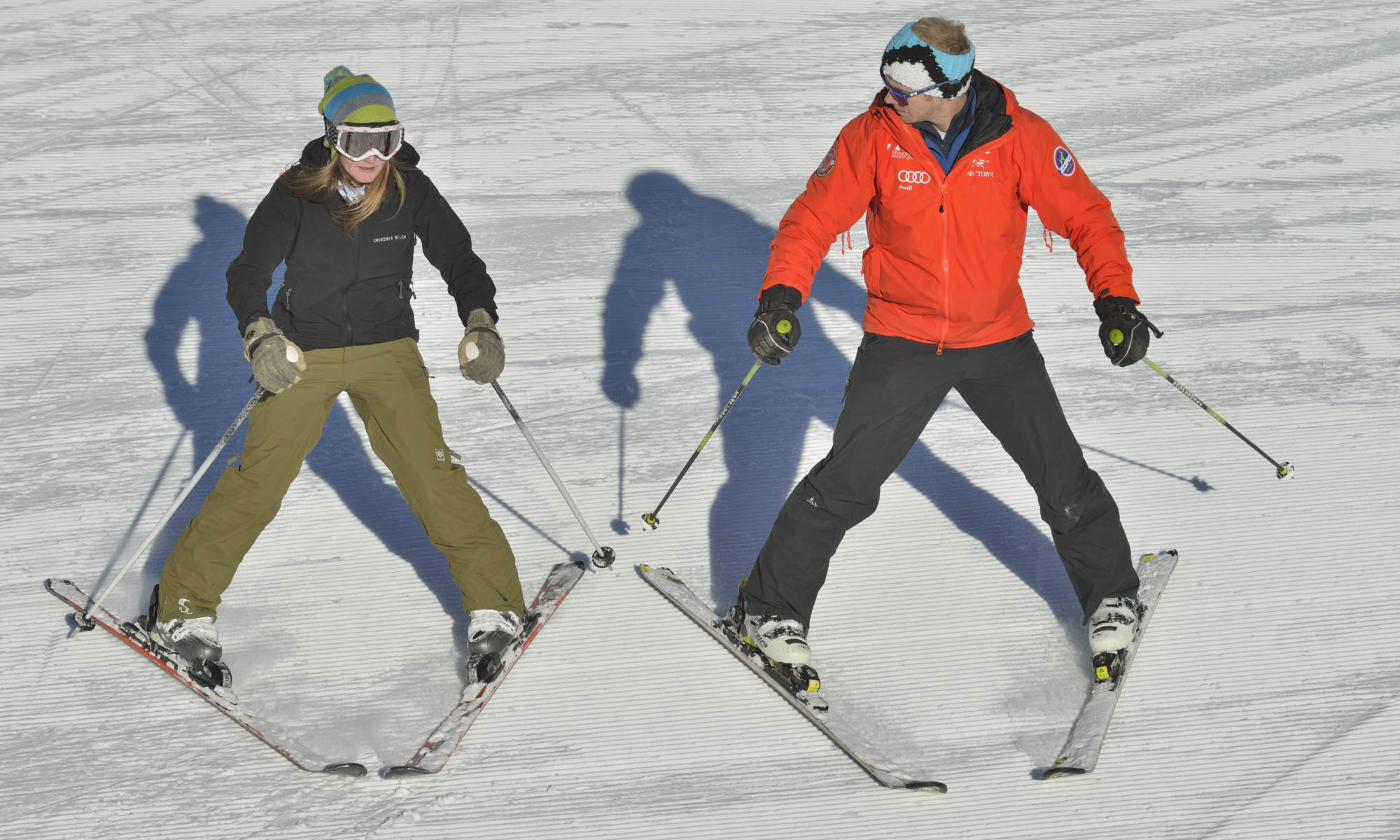 The answer is yes, of course! The idea that adults can't learn to ski is a myth and has been debunked over and over again. In fact, studies have shown that more and more adults are starting to learn to ski and they're not necessarily slower than children. The only decisive factors during the learning process are the beginner's motivation as well as his or her preparation and physical fitness.
In order to avoid sore muscles during your first skiing holidays, doing some simple exercises a few days or weeks prior to your first session on the slopes will definitely help adults learn to ski. You can improve your stamina and strength by doing a couple of exercises that can easily be done throughout the day.
If you exercise regularly throughout the year, you should have no problem skiing. However, if you have physical complaints or a persistent injury, a quick medical check-up is highly recommended before leaving for your skiing holidays.
CheckYeti Tip: Don't know if skiing really is your thing? When adults learn to ski they are advised to start slowly. Some ski schools in Mayrhofen, for example, offer short lessons (1- or 2-day courses) for beginners.
Are you curious about the best ski resorts in Austria for learning to ski as an adult? Read our article Learn to ski in Austria: the 5 best ski resorts for beginners
What should I consider when choosing a destination?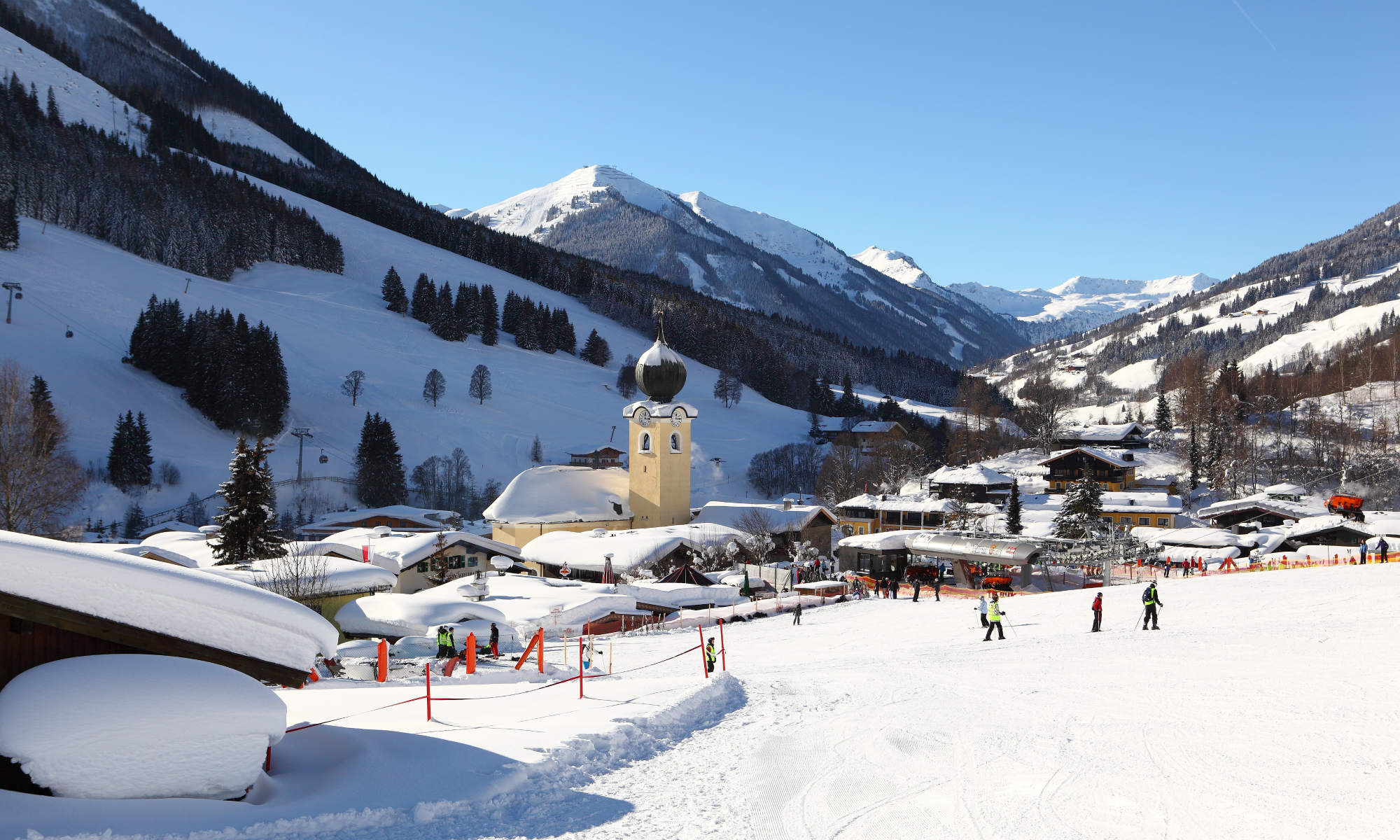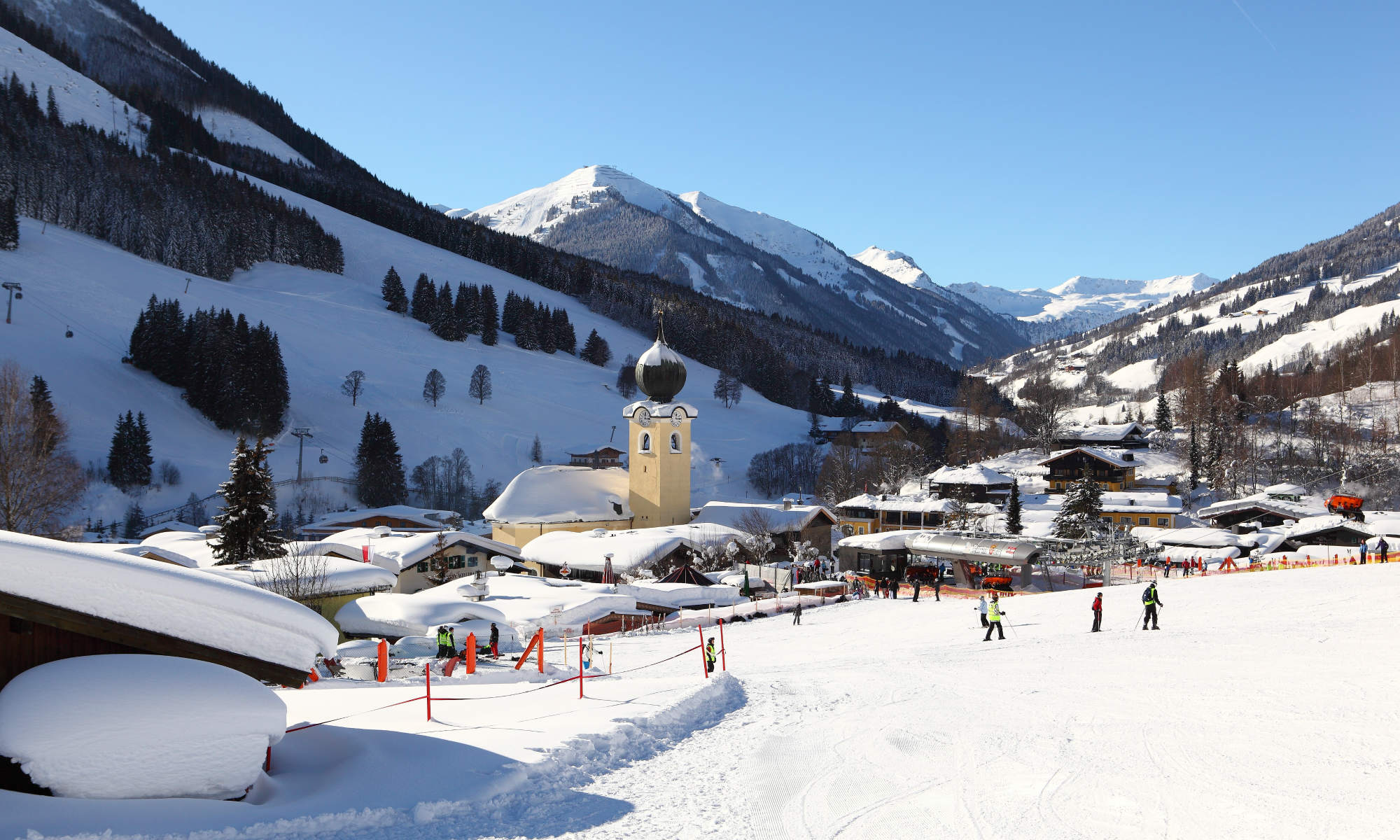 When adults learn to ski they may not have the same expectations for a skiing destination as families or advanced skiers. What's very important is the resort's piste map, on which all pistes the resort has to offer are marked according to their level of difficulty. The training areas are something you will also want to check since the first few days of beginners' lessons usually take place there.
On the map, the easy pistes are marked in blue. In Germany, Austria and Switzerland, a blue piste is a piste that at no point has an incline of over 25%. Intermediate pistes – marked in red – have a maximum incline of 40%, and finally, black pistes – the most difficult ones – have steep descents of over 40% incline.
The marking system may vary from one country to another. In some countries, for example, green slopes are the easiest, the blue ones are of intermediate level, red slopes are difficult and black slopes are very difficult to conquer.
The exact location of the training areas and easy slopes, as well as their accessibility, are also factors that need to be taken into account by beginners. Ideally, your accommodation should be in proximity to the beginners' areas. If, for example, you choose an accommodation in a neighbouring village, make sure the ski lifts and easy slopes are not too far away from a car park.
To help adults learn to ski, another piece of advice from us: try to look out for beginners' areas that are separated from training areas for children. That way, you'll be able to focus on your own progress without having to worry about running over a little trailblazer. The resort in Saalbach-Hinterglemm offers numerous beginners' lessons in closed training areas where adults learn to ski.
Can I teach myself to ski?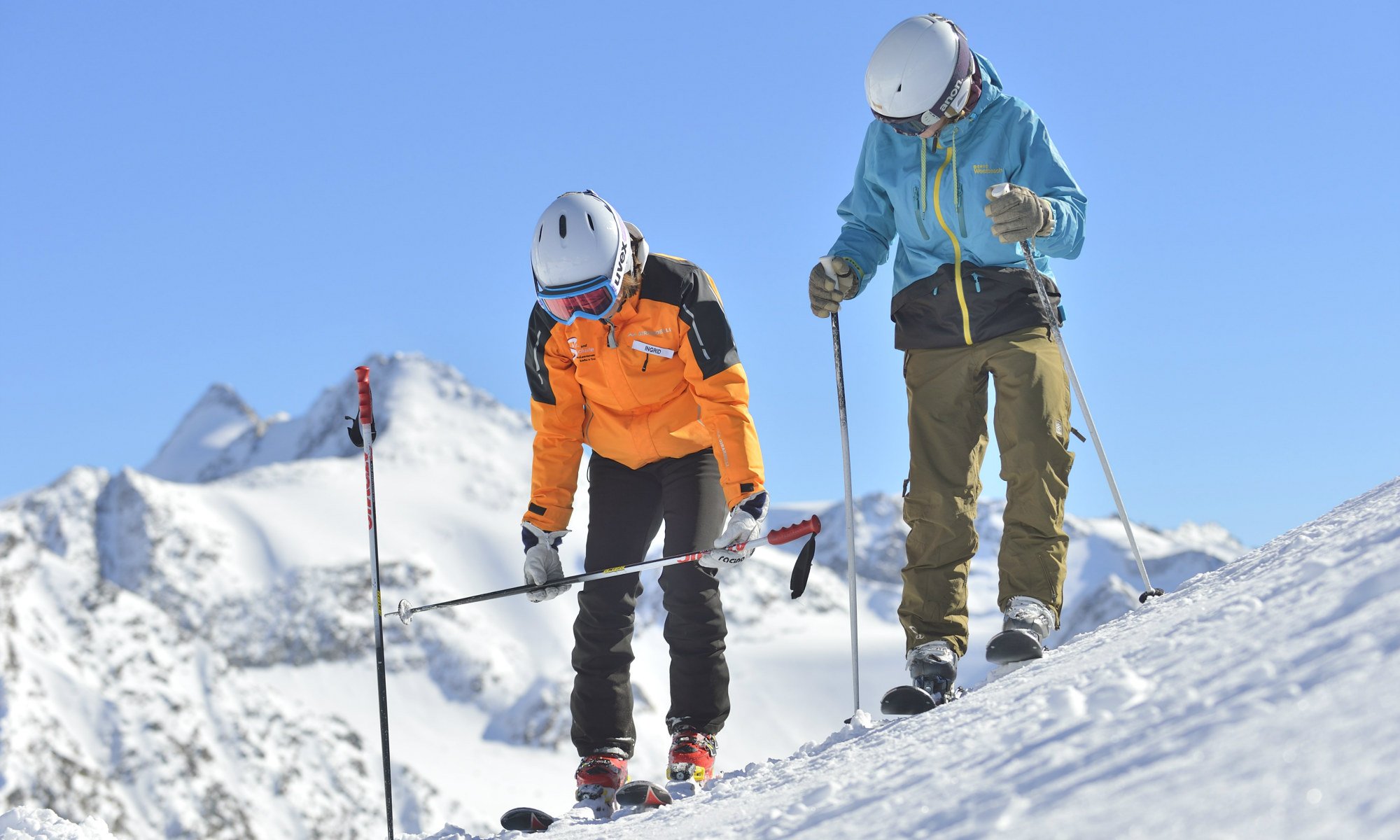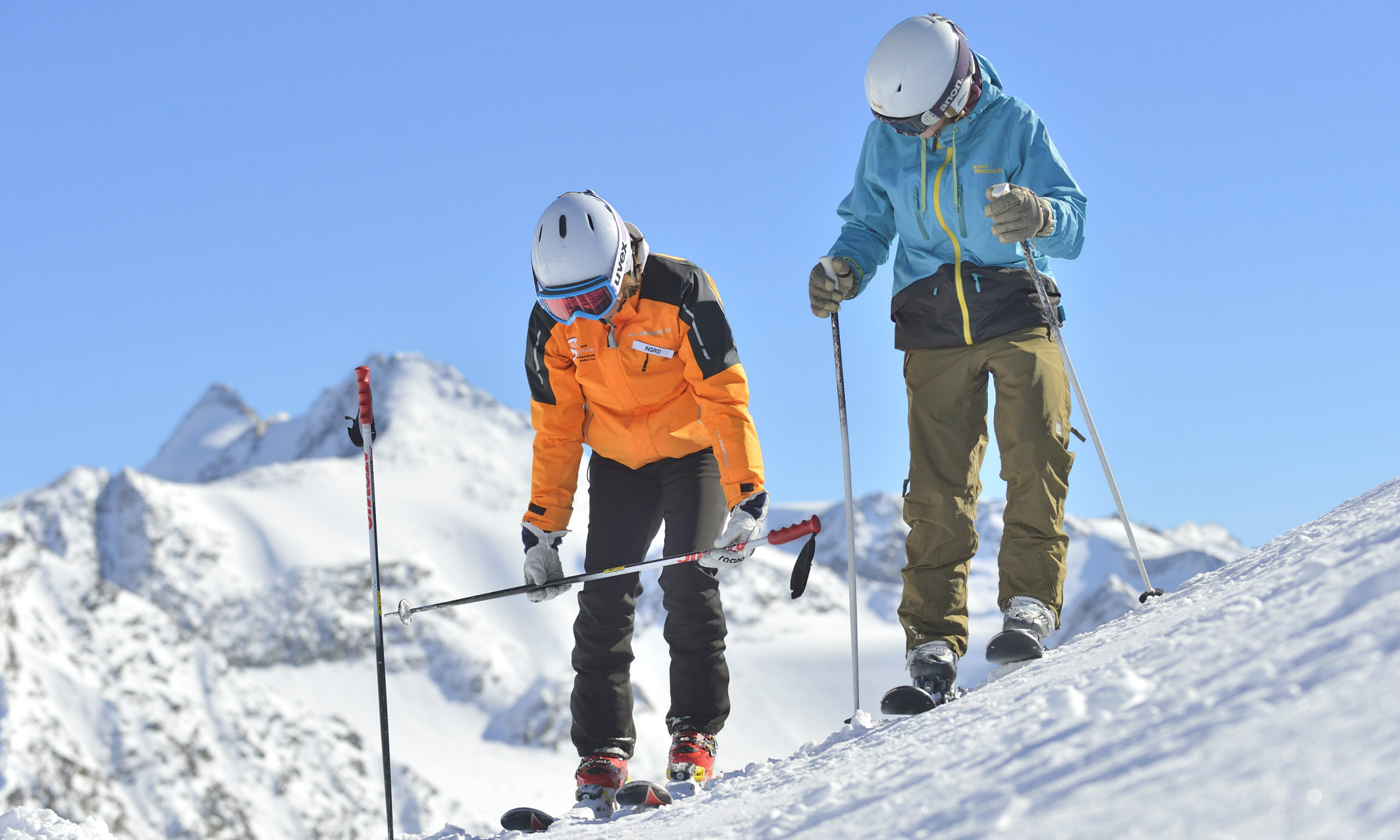 You can find an abundance of helpful tips for skiing on the internet. As a beginner, it is always good to do a little bit of preliminary research on the sport and the different techniques. Nevertheless, no matter how well you know the theory, putting theoretical knowledge into practice requires a lot of effort. You can read all the blogs and internet sources in the world, but they can't replace the expertise of a professional ski instructor. In choosing to rely solely on online sources for learning to ski you run the risk of adopting the wrong technique and, in the worst case, seriously injuring yourself.
A ski-enthusiastic friend offers to help you? That's great! But don't forget: Practicing with an unqualified or inexperienced instructor won't get you very far.
If you'd rather not put your friendship at risk, you can also book a skiing course for the first 2 to 3 days. It's more advantageous when adults learn to ski with a professional instructor as they are the best at teaching the basics of skiing. And if you miss your friends too much, don't worry, you can always go skiing with them or join them for a drink during the breaks or after your skiing lesson!
After just one week of skiing, most beginners are able to ski down blue and easy red slopes on their own. What better way to celebrate your new skill than skiing with all your friends on the very last day? This is the benefit of longer stays: when adults learn to ski over the duration of several days, they can explore some parts of the resort on their own once they have completed their course.
Winterberg ski resort offers plenty of group ski lessons for adults as well as a wide selection of private ski lessons.

Should I join group lessons or practice with a private instructor?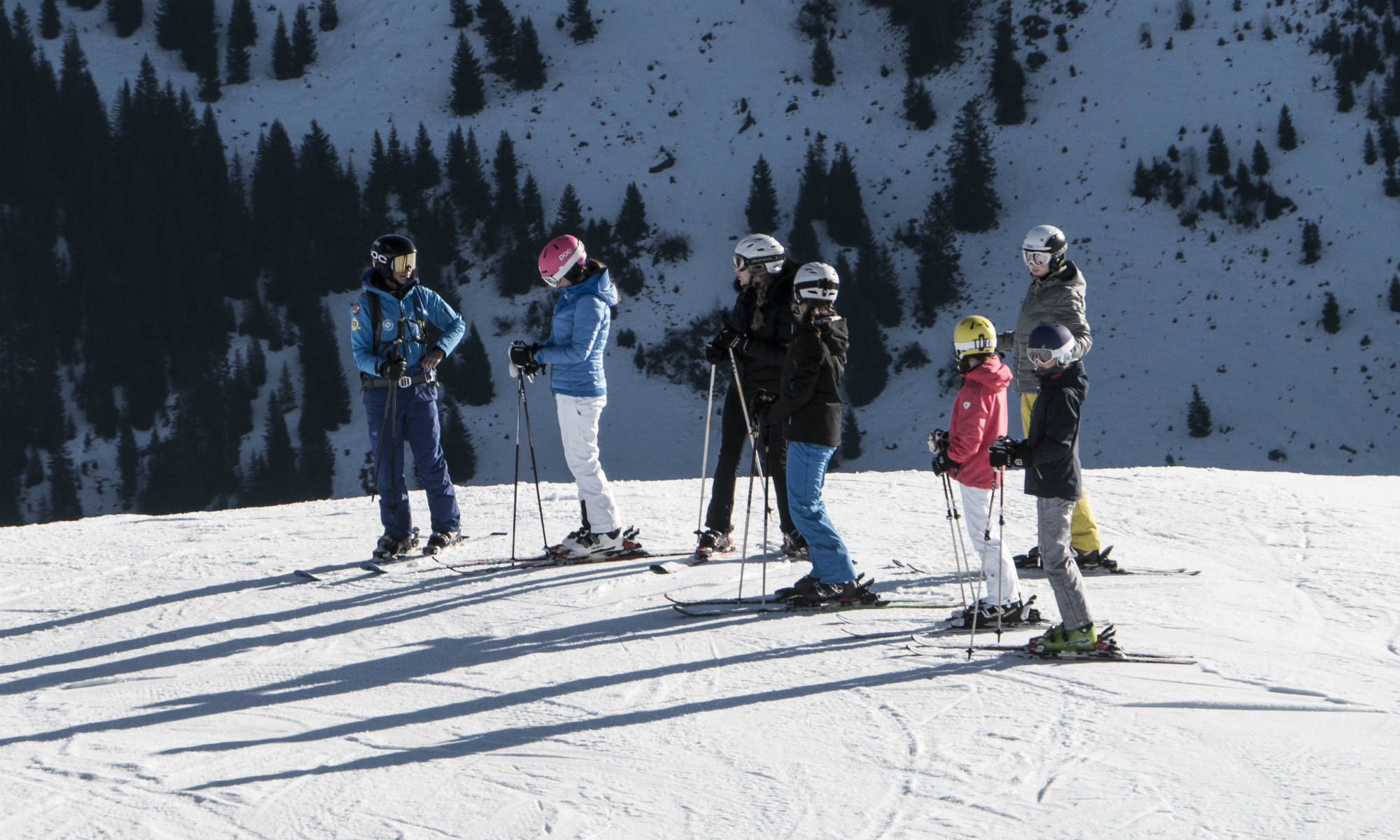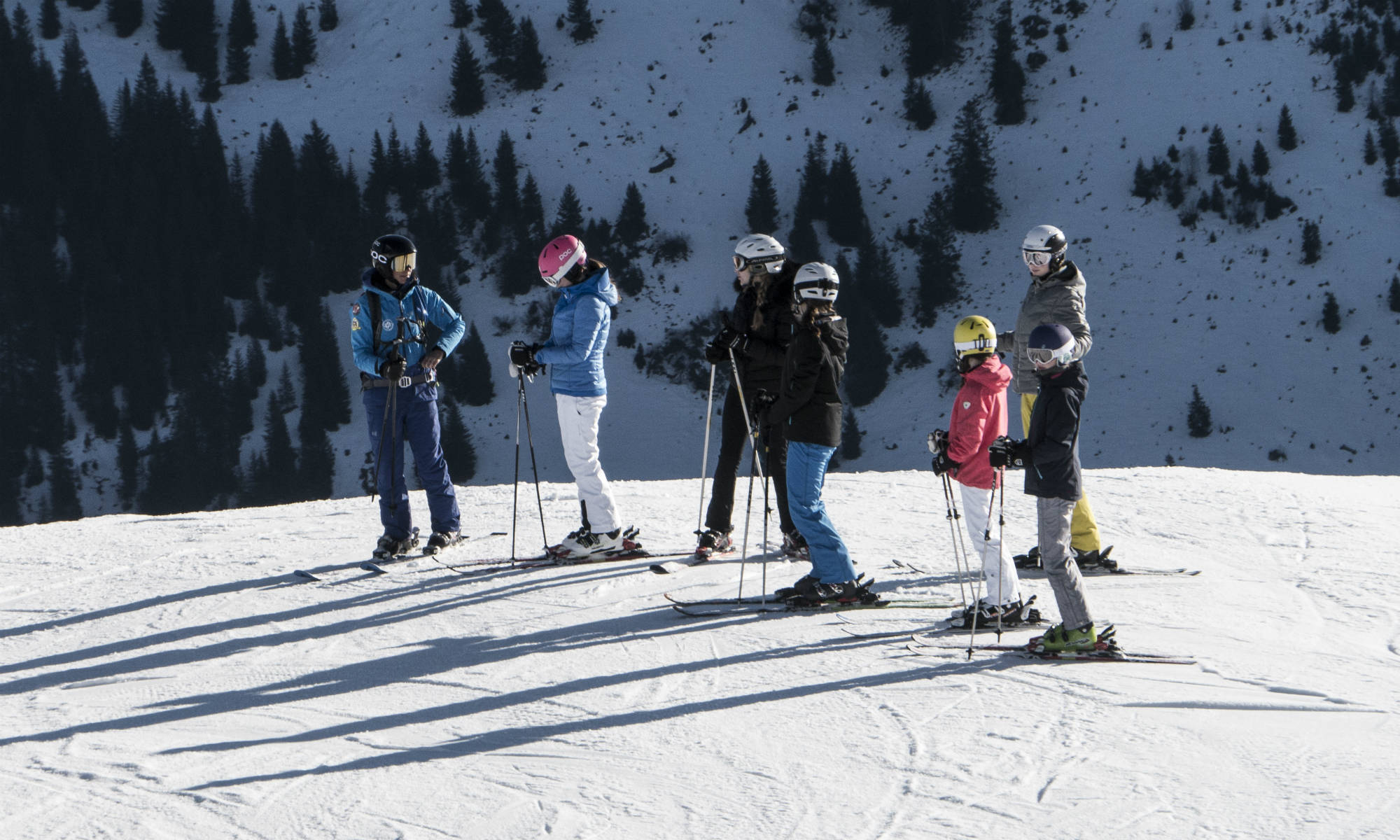 Both group and private lessons have their advantages. In the end, it is totally up to you whether you'd prefer to ski with a private instructor or together with a group of people. Private lessons are recommended if a beginner wishes to learn to ski very quickly. With a private instructor, the learning process can be accelerated as the instructor only has one student to focus on. That way, you'll have 100% of the instructor's attention and will be able to express your individual wishes.
A group lesson, on the other hand, is cheaper. In a lesson like this, adults learn to ski with participants who are equally as experienced. As such, there is no need to be afraid of making mistakes and you can feel let loose, as everyone is there to learn and improve their skills. What is more, if you get along well with the other participants, you might make a couple of new friends … there is a reason skiing is said to be one of the most communicative sports!
CheckYeti Tip: You'll find a great number of private lessons for beginners and advanced skiers in Zell am See. Our recommendation for families of absolute beginners or more experienced skiers who want to improve their technique is to book a private ski instructor for the whole family – fun & laughs guaranteed.
How long does it take for adults to learn to ski?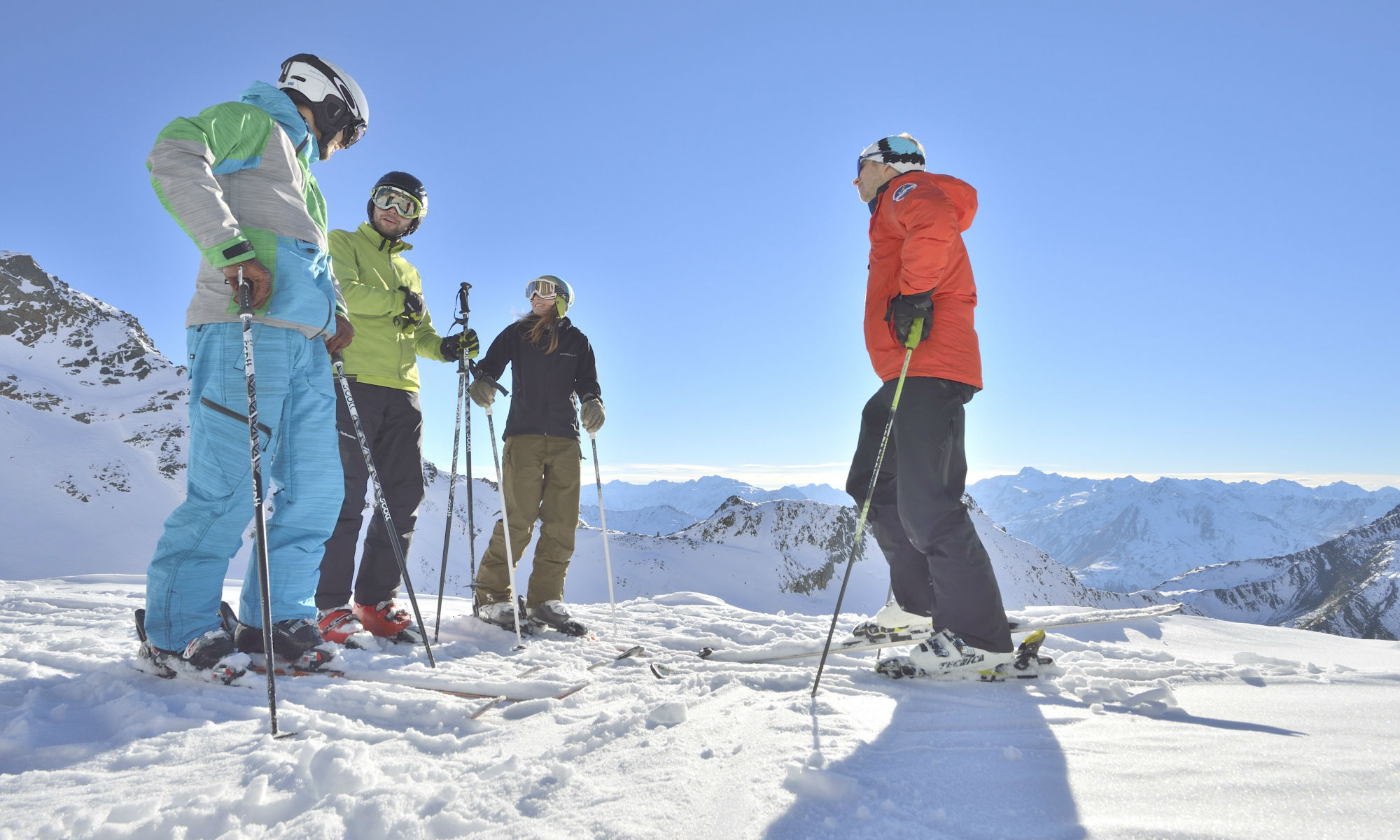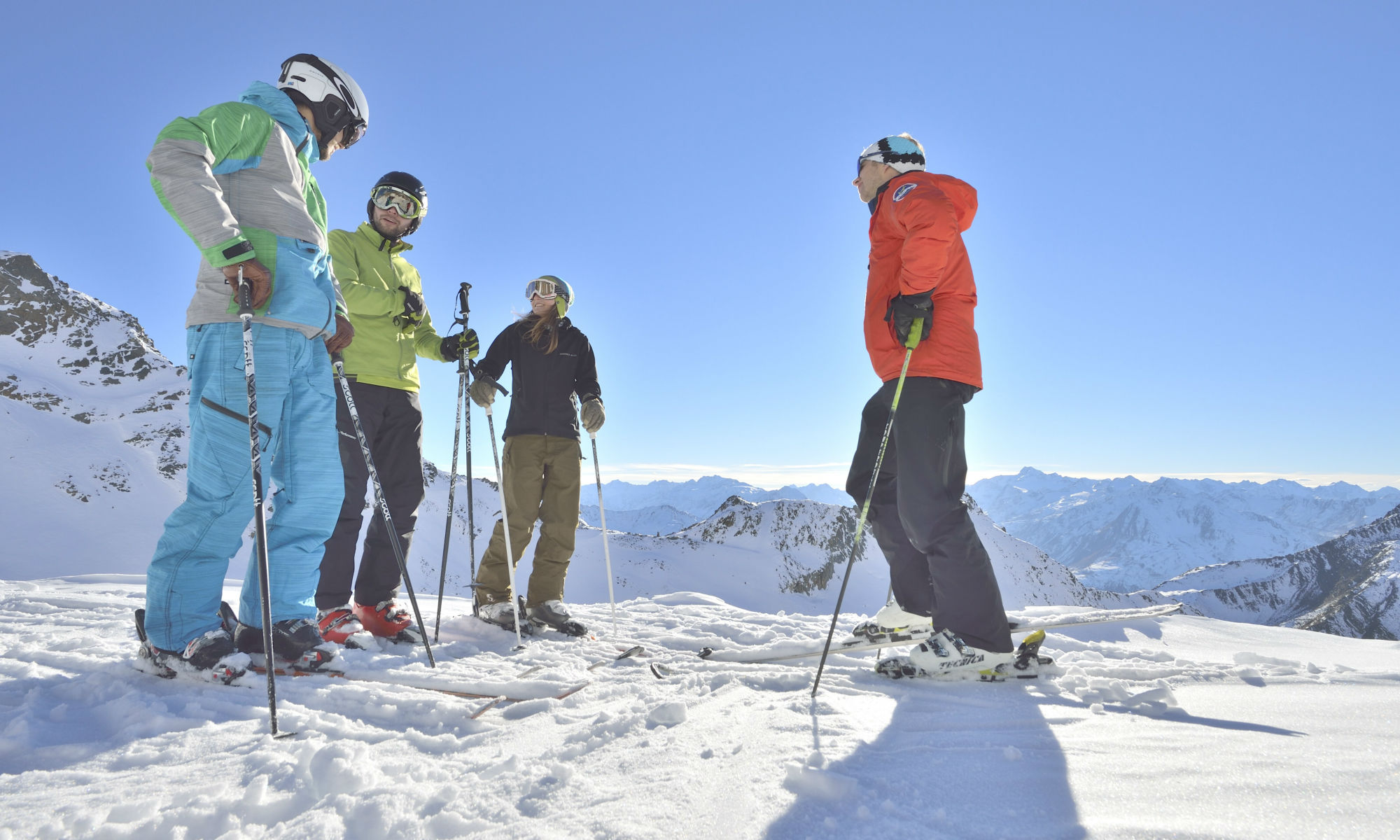 Setting a standard period of time for how long it should take an adult to learn to ski isn't easy as every person learns at their very own pace. Hence, there is no ideal duration for a skiing course for adults. Again: motivation and physical fitness will define your personal success.
Usually, beginners can easily do their first turns on the slopes after the first 3 days of their skiing course. It takes another 1 to 2 days of practice until beginners can take on blue slopes by themselves. If you need some inspiration: in the winter season of 2016/17, Peter Hardy, a journalist working for The Telegraph, challenged his son-in-law to be able to ski down a black piste after only one week's worth of skiing lessons, and without any prior skiing experience. To Mr Hardy's surprise, the experiment was a success.
CheckYeti Tip: Beginners' courses tend to start on Sundays and Mondays. Some ski schools, however, also offer beginners' courses that start during the week or on weekends. Adults who want to learn to ski but who also want to have a bit of flexibility in their schedule should take a look at the ski schools in Zermatt where skiing courses start daily.
If you'd like to learn more about the Zermatt ski resort before you book, read our article Learn to ski in Zermatt: What to expect if you choose Zermatt for your next ski holiday and you'll find out all you need to know about one of Switzerland's most fascinating places.
Which requirements should the equipment meet?
When adults learn to ski, they are usually advised to rent their skiing equipment at the ski resort. That way, beginners not only save money but are also able to ski with modern and high-quality equipment. There are rumours that rental equipment for skiing is often old and in bad condition – that is simply not true: rental shops replace and upgrade their products regularly. Another little bonus of renting your equipment is that you'll be travelling with much less weight!
Now let's talk fashion – the perfect skiing outfit includes a lot of things. First, of course, you'll need fitting ski underwear and ski socks. Over that, you have to wear ski trousers, a ski jacket, a hat and gloves. The best way to prepare for any change in weather is to wear a multi-layer outfit which we call the "onion look". Ski goggles should also be on your list of things to get when shopping for your skiing outfit, as it is an essential accessory for eye protection. While wearing a helmet isn't mandatory for adults, experts advise that especially adult beginners wear one, so as to avoid head injuries.
Don't forget to check if you have everything you need for your skiing holidays and tick off each box on the ultimate checklist for ski lessons! Nothing is more frustrating than arriving on top of a slope and realising you forgot your gloves.
CheckYeti Tip: You can book a skiing course including ski rental in almost every ski resort – for example in Tignes.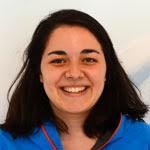 As someone who loves going on adventures, I simply love to share my know-how and insight on our outdoor sports offers and tell you everything I'd want to know about all these beautiful places and exciting activities. Whether you're looking for inspiration or tips on rafting, canyoning, paragliding or any other activity, I'm always happy to tell you all about it!