Winter is coming – and so are ski lesson offers for you and your family and friends! However, as skiing is a very popular sport, a good quality ski lesson often comes with a price. The team at CheckYeti has prepared a list of 8 things you should look out for, to ensure you can save money during your skiing holidays:
Learning to ski in small resorts
Especially when it comes to ski novices, a ski resort doesn't necessarily need to have long and numerous slopes. The most important point is that the resort offers enough blue slopes so that beginners can practice their skills. Opting for a smaller resort is therefore a great way to not only learn to ski but also to save money.
Small ski resorts also have the advantage of being less crowded and often have more blue slopes. In addition, ski passes are often cheaper, as there usually aren't a lot of ski lifts in the area, and even ski lessons are generally cheaper in small resorts. Therefore, the smaller the ski resort, the higher the probability that you'll find a family-friendly ski resort with a lot of easy slopes.
CheckYeti Tip: The Austrian ski resort Seefeld is a great example of a small resort. It's located in the state of Tyrol and offers blue slopes on the nearby Gschwandtkopf mountain.
Find out more about the lessons in Seefeld >
Choosing an easily accessible ski resort
One further option to save money is to choose a ski resort that is not too far away from an airport. That way, you won't have to travel too far by bus or train to reach your destination. If you choose to travel to another country by car, inform yourself on how to avoid toll fees by maybe opting for alternative routes.
CheckYeti Tip: Salzburg airport (Munich is also an alternative – it's a bigger airport, so there might be more flights available) is only a 1.5h car ride away from four great ski resorts: Zell am See, Kitzbühel, Saalbach-Hinterglemm and Kaprun!
Learn about ski lessons in Kitzbühel >
Going skiing during low season
Due to the lower demand, hotels and ski passes are a lot cheaper during low season. There also are noticeably fewer visitors during low season, meaning that the slopes are less crowded. This is ideal for beginners as they'll be able to practice without having to worry about bumping into other skiers. There also is a big seasonal difference in ski schools regarding prices. In order to save money, try going skiing before the Christmas holidays or maybe wait until spring. When organising your ski trip, it is recommended to check the different ski resorts' opening dates and also the ski schools' season starts as they may differ from one another.
Unfortunately, families with school children often don't have any other choice but to go skiing during school holidays. However, once again, there is a loophole: try going skiing during holidays in the low season (so either during the Autumn break or the Easter holidays). In this case, you should choose a ski resort in a glacier ski area so to be sure you'll find snowy slopes.
CheckYeti Tip: Before organising your ski trip, you should compare your kids' holidays with the school holidays of the country you're travelling to. Note that not all states within a country have the same holidays and that there may be local variations. For the next winter holidays, the CheckYeti team recommends Zermatt. Zermatt is a glacier ski area and whilst the UK half term break starts mid-February and ends at the beginning of March, the Swiss school holiday is the first week of March. An additional bonus is that you'll get to see the famous and beautiful Matterhorn mountain up close!
Check out the offers in Zermatt >
Booking in advance
In the past, ski lessons were usually booked on site, right at the beginning of the winter holidays. However, nowadays it's recommended to book a lesson in advance as the demand is high. By booking in advance, you're not only sure to find the perfect lessons but you'll also very likely benefit from special offers and cheaper prices.
Another benefit of booking early on is that you'll have enough time to contact the chosen ski school to ask any questions you might have, and to change the booking if necessary. Consequently, you won't only save money but also precious time. What's more, early bookings help ski schools prepare the lessons more efficiently, which means you will get your money's worth.
CheckYeti Tip: You can easily book your ski lesson on your smartphone thanks to our new app! Simply download the CheckYeti app for iOS and Android in your app store!
Multiple-day ski lessons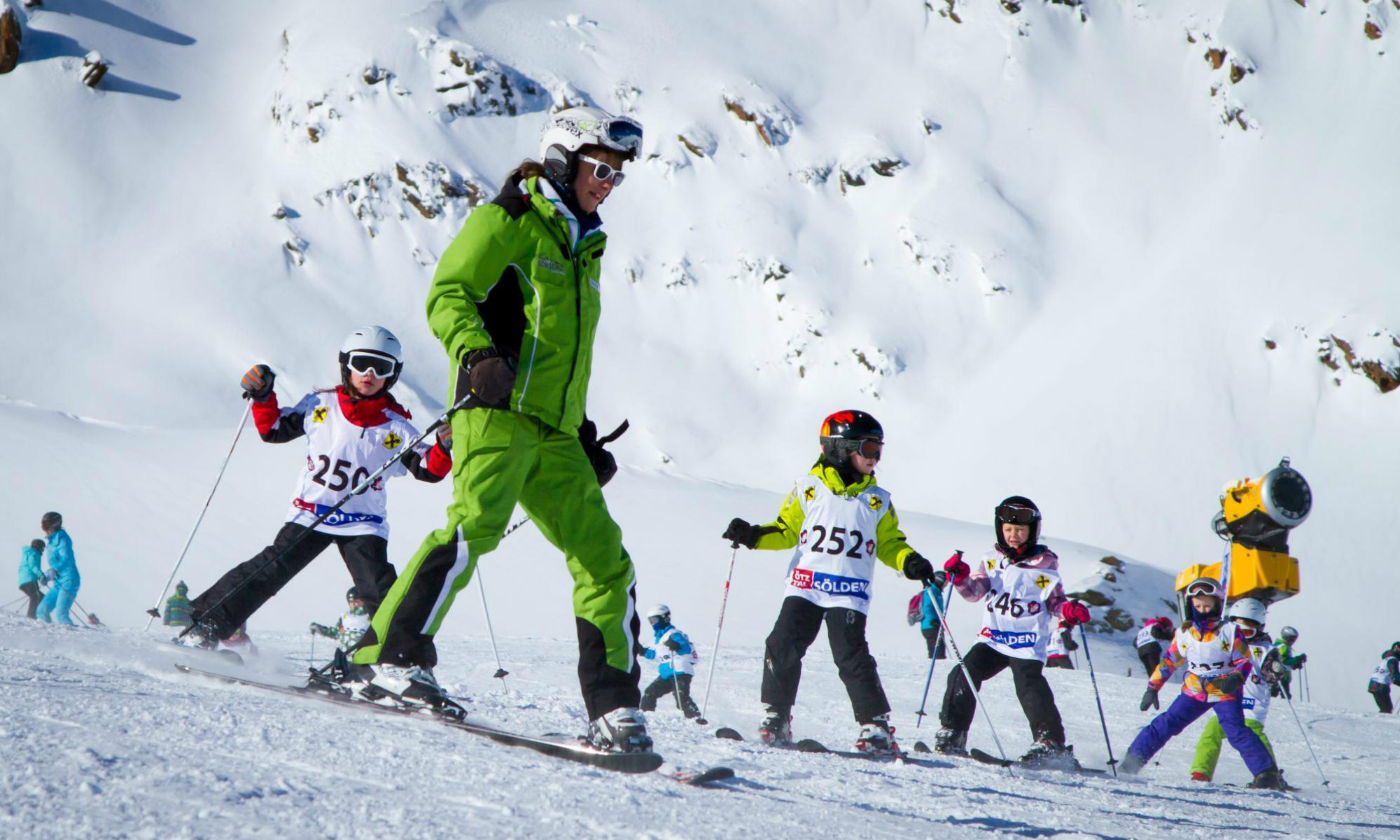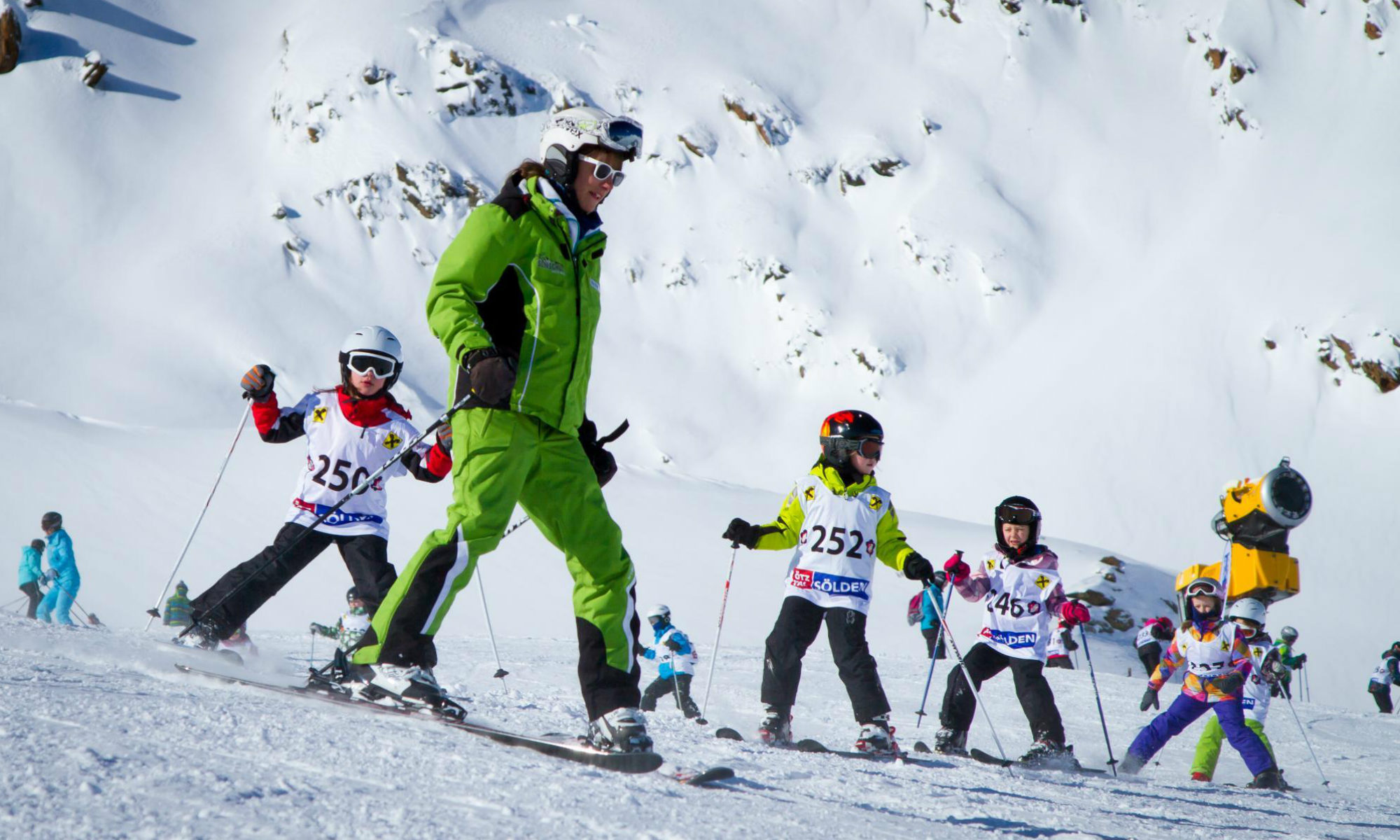 It always pays off to attend a multiple-day ski lessons, as beginners have more time to practice and the learning success is therefore greater. Opting for such lessons is also a good way of saving money; the more days you book your lesson for, the cheaper the price is per hour.
We'd recommend booking multiple day lessons as this doubly pays off, as you'll get to discover more of the resort's slopes. While the kids get to ski the easy slopes, parents can enjoy the diverse intermediate and even difficult pistes. To sum up: the bigger the resort, the greater the range of slopes.

CheckYeti Tip: Sölden has 144km of slopes, half of which are blue, which makes the resort very beginner-friendly.
Discover the offers in Sölden >
Package deals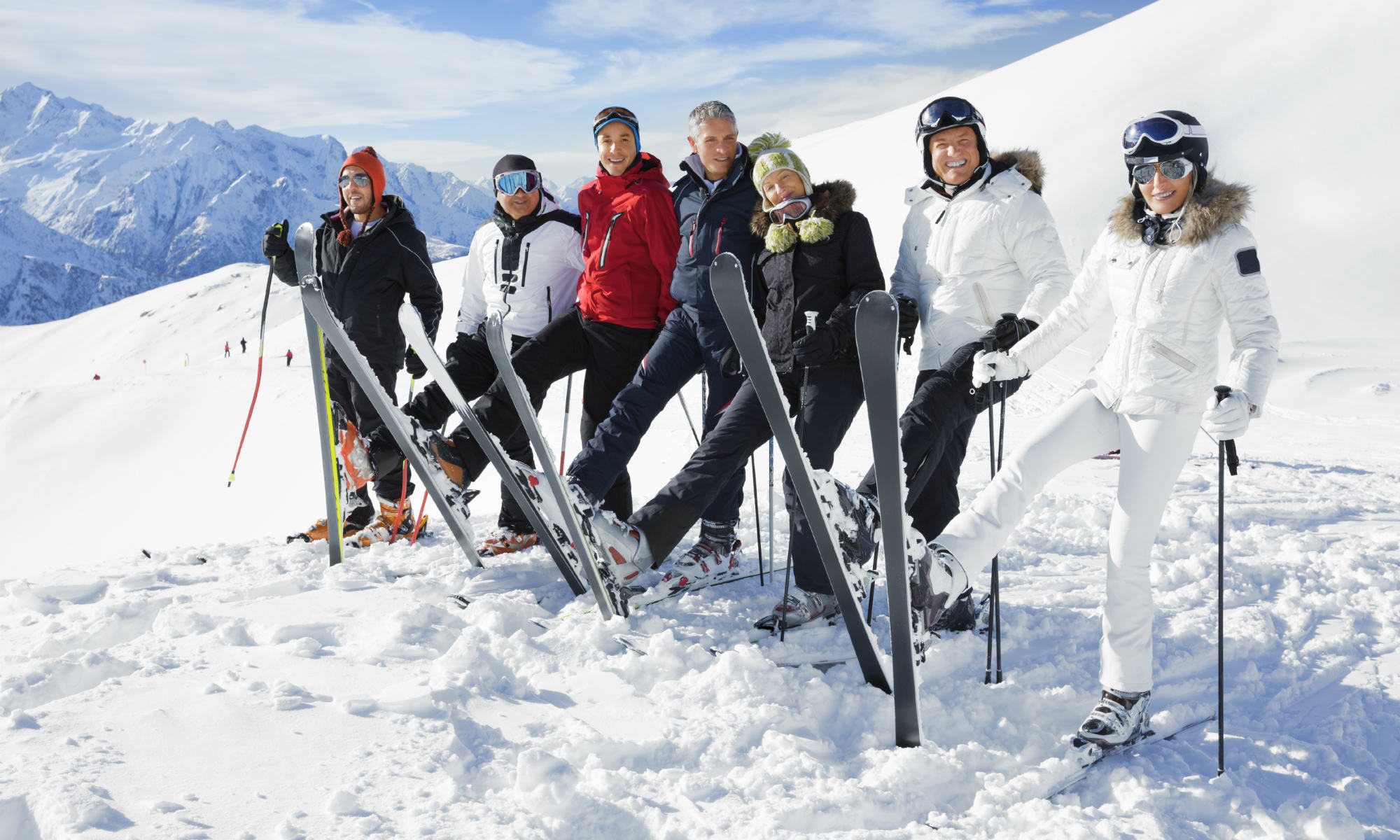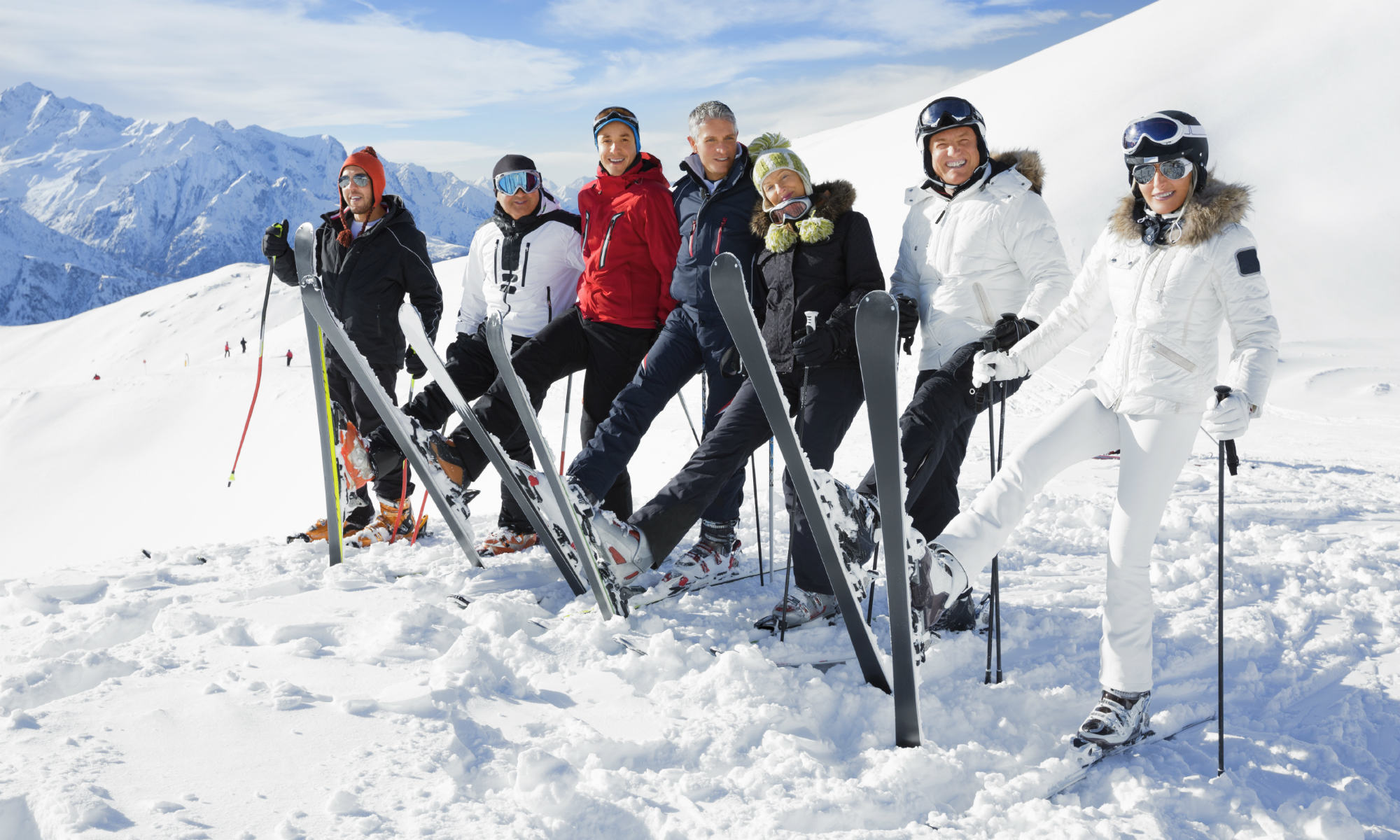 Look out for package deals and you'll be able to save even more money! Package deals usually are lessons that include the ski equipment. Especially beginners who don't have their own equipment can greatly benefit from such deals. While the equipment is often included in the price of these package deals, more and more ski schools also offer ski lessons with included ski rental as an option.
All equipment is professionally serviced and individually adjusted to each skier. The equipment can usually be picked up one day prior to the beginning of the ski lesson, or on the first day of lessons.
CheckYeti Tip: Whether you're looking for ski, snowboard, telemark or even snowshoeing lessons, you'll find what you're looking for in Morzine! The French ski resort offers all types of lessons for participants of all ages and levels and the majority of lessons include the ski hire or have optional ski hire.
Have a look at the ski lessons in Morzine >
Opting out of lunch-time supervision & meals
Many full-day kids' ski lessons include lunch-time supervision and a meal. Most of the time, the ski schools take the kids to ski huts for the lunch break. However, you can save money by opting out of lunch-time supervision and instead pick up your kids for the lunch break. You'll simply take them eating somewhere and spend time with them and bring them back when the afternoon session starts. This option is especially good for those staying at full-board accommodation.
CheckYeti Tip: Note that it's usually only possible to opt out of lunch-time supervision and meals in beginner groups. In lessons for advanced skiers, the type of lunch-time supervision varies. While many groups go back to the lesson's initial meeting point to go have lunch in the ski school, some also stop on their skiing route to eat at a traditional ski hut. Be sure to ask the ski school if each child can then choose à la carte or if the lunch is pre-ordered by the school. You can also talk about the lunch situation with the ski instructor who'll help you find a cheap solution.
Sharing a ski instructor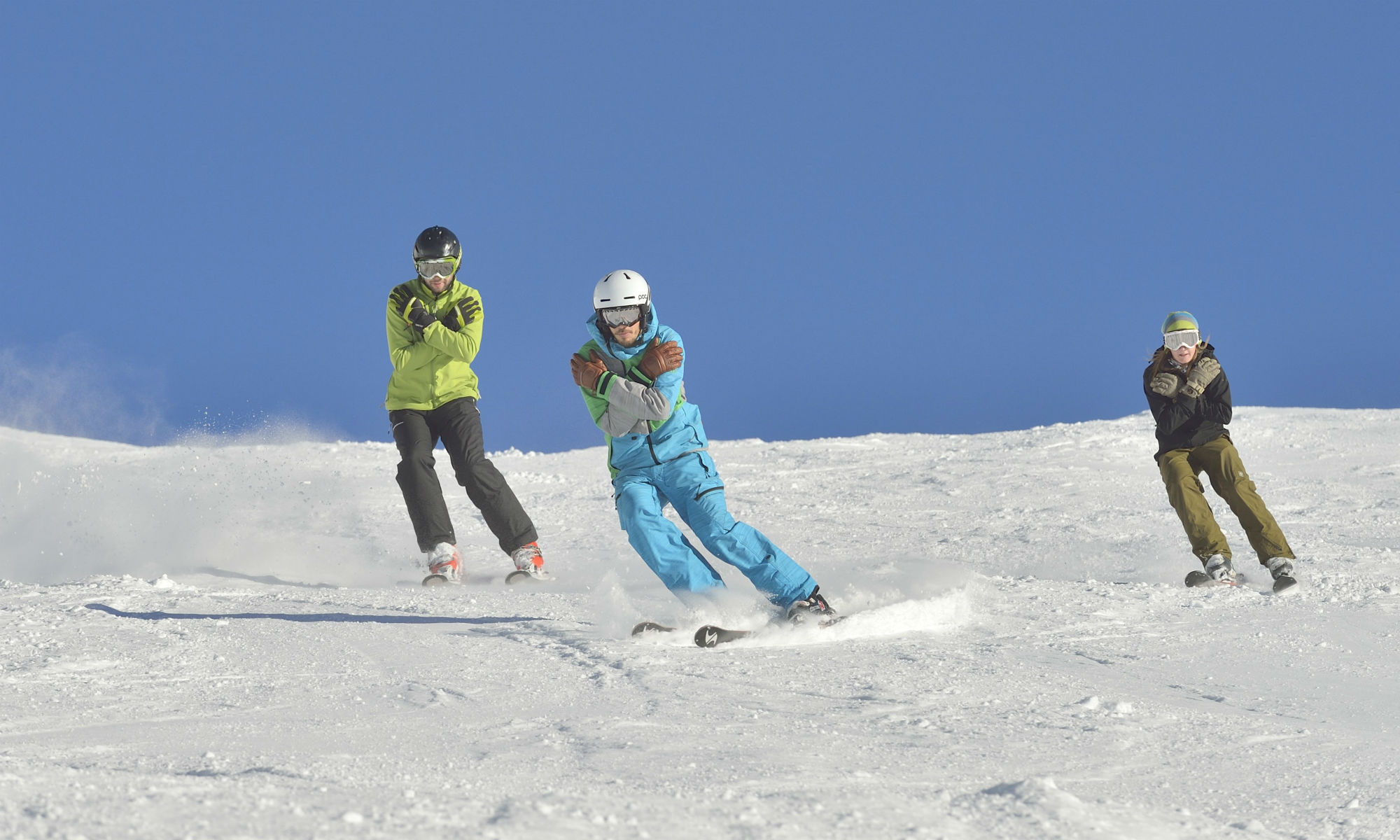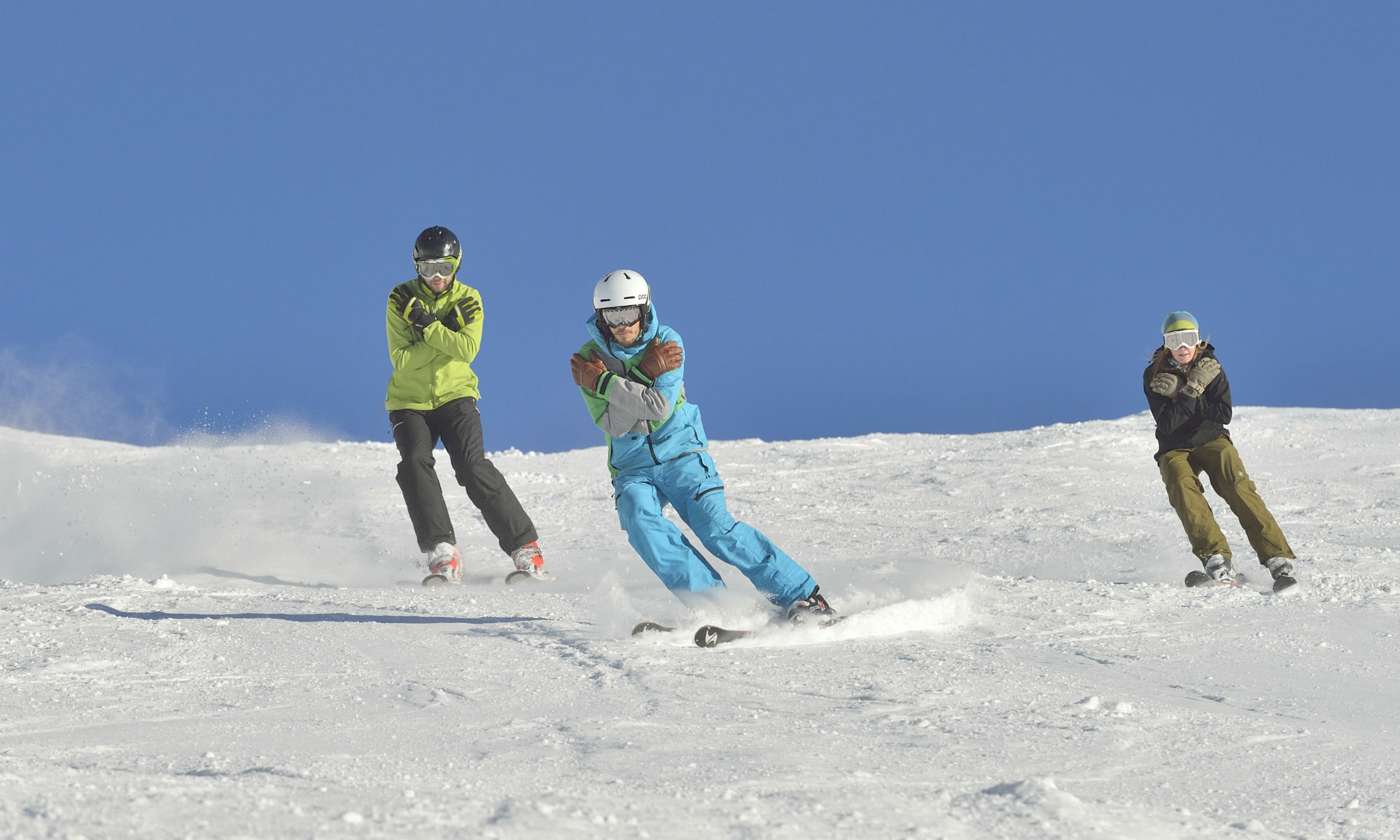 Next tip on our list; share a private ski instructor with your friends and family. When opting for the so-called "ski instructor sharing", you can share the comparably expensive price of a private instructor with others while benefiting from a private lesson. The instructor will have more time to focus on your skills and help you improve your technique.
This type of lesson is especially popular with families with kids of different ages. In group lessons, kids are often divided into different age categories and therefore cannot learn to ski with their siblings. While this doesn't happen in shared private lessons, it's important for all participants to have around the same level of experience.
CheckYeti Tip: The Zell am See ski area not only offers lessons for kids and teens but also private lessons for families, which welcome skiers of every age and level!
Get an overview of the ski lessons in Zell am See >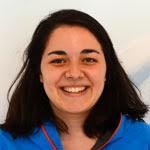 As someone who loves going on adventures, I simply love to share my know-how and insight on our outdoor sports offers and tell you everything I'd want to know about all these beautiful places and exciting activities. Whether you're looking for inspiration or tips on rafting, canyoning, paragliding or any other activity, I'm always happy to tell you all about it!