Timing is everything when you begin to learn to ski. Depending on the chosen region, there are factors that are constantly changing, such as the weather, the depth of snow and the ski schools' offers. The price of ski holidays is also closely linked to the booking period: Whilst the prices for ski passes and accommodation are relatively low during the low season, the infrastructure is noticeably better during high season. As complicated as this may sound, learning to ski is a real delight and is absolutely worth all the planning!
High season vs. low season

No matter whether in the high or low season, skiing is always fun!

When are the best lessons offered?

As the demand for lessons significantly increases in the high season, the lesson range tends to be more varied and wider. Additionally, the chances of a child being placed in a lesson with kids of the same age are very likely. A further advantage of choosing to go skiing during high season is that ski schools often supervise kids during and after ski lessons, and offer fun activities after lessons.

Aside from the various advantages of skiing in high season, there are several reasons to choose to start to learn to ski during low season: Considerably fewer people go skiing during low season and the lesson groups tend to be noticeably smaller. Small groups goe hand in hand with personalised teaching, as the instructor has more time to advise each participant individually. Furthermore, the slopes are less crowded and therefore beginners have more space to practice. Generally, the first skiing experience can be much less stressful and more enjoyable in low season.

Learning to ski at the start of the season

The most ambitious beginners may want to start skiing right at the start of the season. However, before you start booking anything, you might want to check the region's exact opening date as the weather is a decisive factor regarding when the ski resorts actually open. With too little snow, the opening date could be delayed. Having enough snow is a vital factor for beginners as most first-timer ski lessons take place in the valley, which has the least snow. With private lessons however, the instructors can adapt the content and location of the lesson to the snow levels.

Learning to ski during the holidays

Most families with kids often have no other choice other than to go skiing during the official school holidays. However, this is not necessarily a bad thing as the whole family has time to enjoy the holidays and learn how to ski together. For beginners, it is recommended to initially book a one-week lesson, in which they will learn the basic techniques. More experienced skiers or skiers who are only in the resort for a few days can also opt for weekend lessons. Of course you can also go skiing during holidays in low season. In this case, however, it is advisable to go to a glacier ski area as the high altitude generally guarantees good snow cover and excellent slope conditions. In some resorts, it's even possible to learn to ski during the Easter holidays!
CheckYeti Tip: For those who don't want to wait until next winter to go skiing: summer lessons are also available in some regions! The Swiss resort in Zermatt, for example, offers lessons all year round. Thanks to the glacier on the Klein Matterhorn (3800m) even the summer months can't stop you from sliding down the slopes!
More details about ski lessons in Zermatt >
Which season offers the best weather conditions?
Choosing the best time to start to learn to ski really is a personal thing. Of course, the days are longer and brighter during low season but it's important to take into account that kids prefer skiing during the months of October to December and from March until April, as the weather is noticeably warmer. However, the slope conditions are clearly better during the snowy months of January and February as the snow levels and conditions are more constant.
Weekdays vs. weekends
Weekend lessons for beginners to advanced skiers are available for those who can't or don't want to sign up for weekday lessons. Saturday usually isn't a very busy day for ski schools as it is the main arrival and departure day for visitors. Furthermore, many ski schools offer try-out sessions for kids at the weekend; whilst the younger skiers make their first moves on the slopes, the more advanced skiers can enjoy more challenging pistes.
CheckYeti Tip: In order to avoid traffic jams, you should either travel very early or leave quite late in the evening. The busiest days are usually Friday (1pm-8pm) and Saturday (9am-3pm).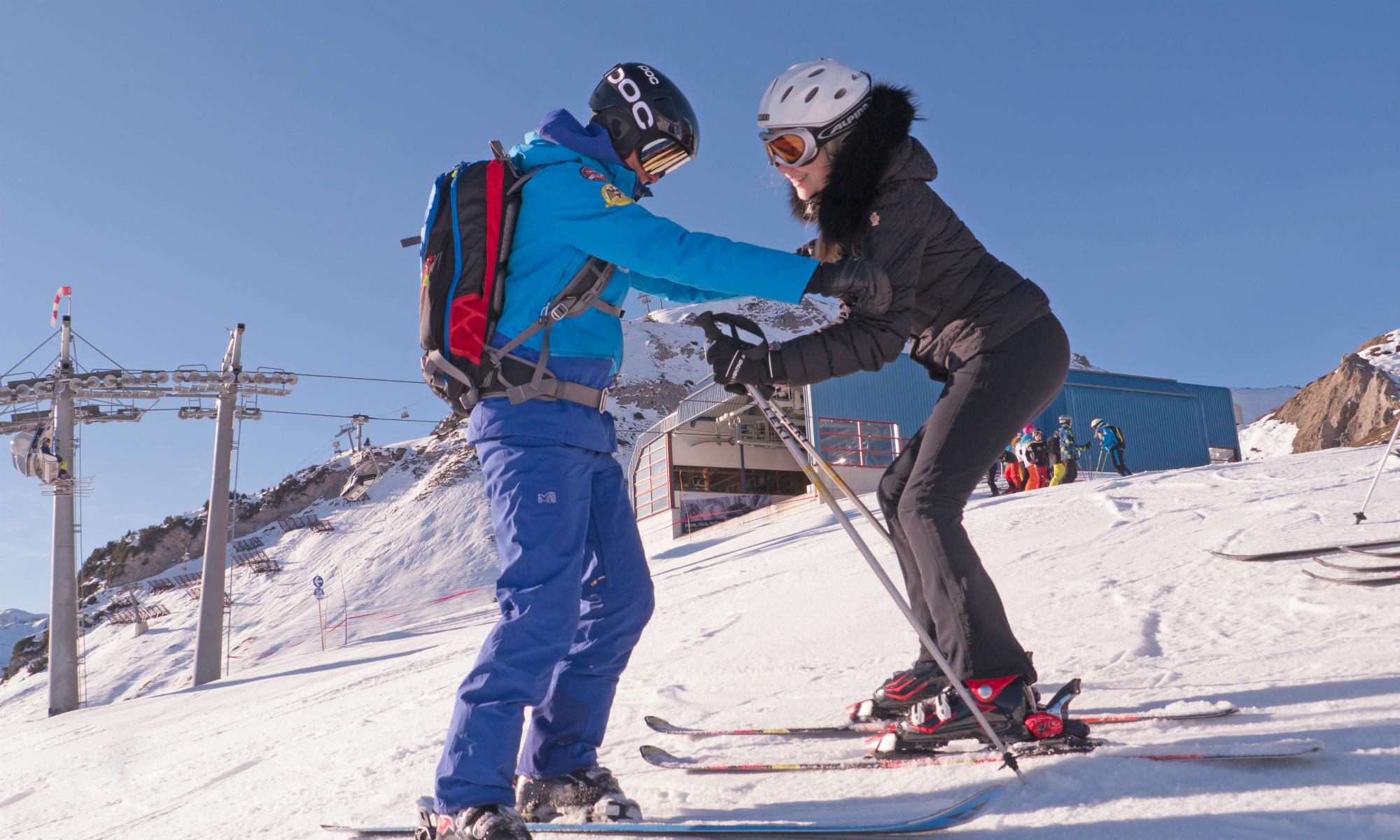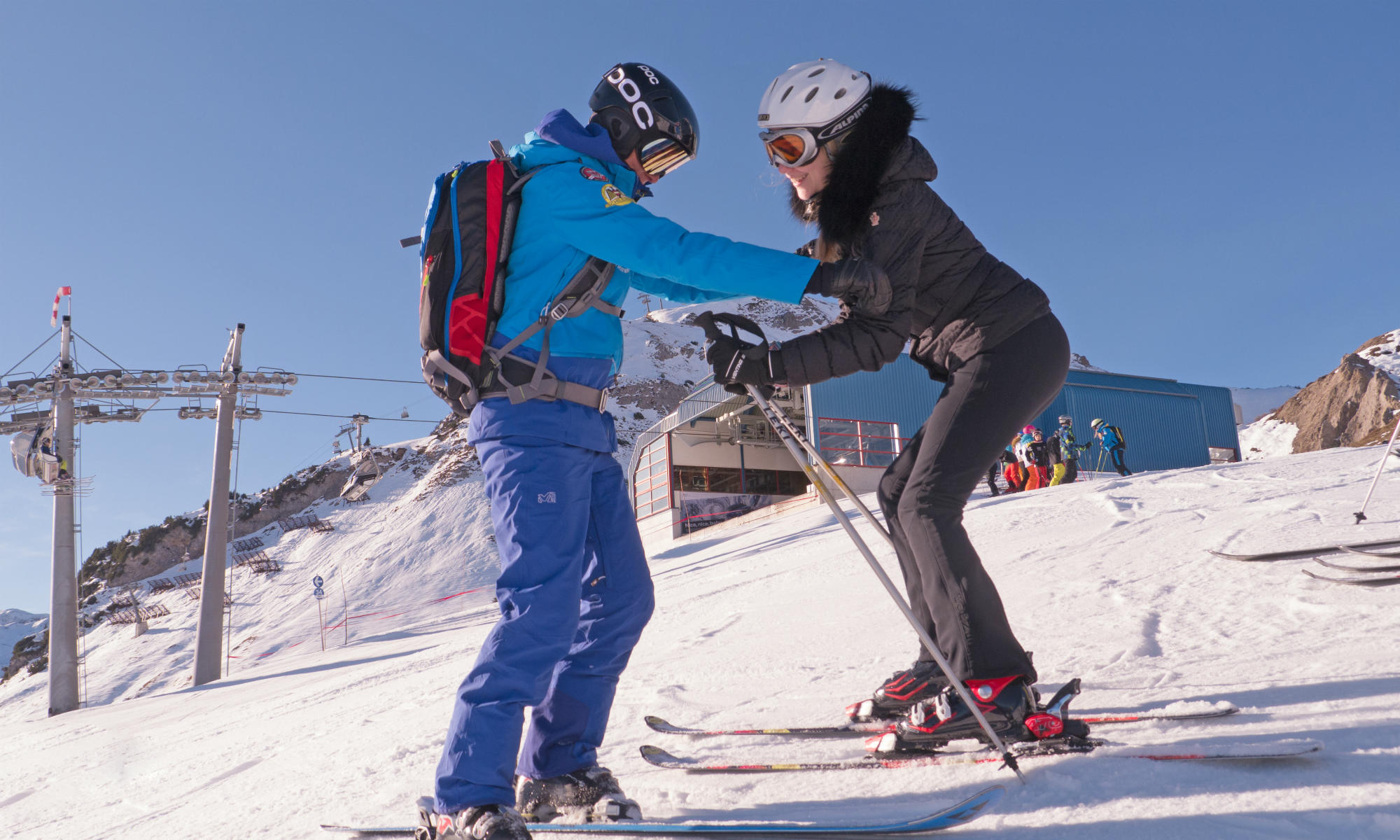 Morning vs. afternoon
Many beginners opt for a half-day lesson, which is ideal for those who want to learn new techniques with an instructor for half a day and practice alone during the rest of the day. But when is the best time to have such a lesson? The snow conditions are usually better in the morning, as the slopes are always freshly groomed. Also, there is a higher chance that the slopes will be more empty if you go skiing quite early. Morning lessons are also great for kids as they usually are more motivated than later in the day.
Afternoon lessons, however, also have advantages. An advanced skier, for example, can practice in the morning and see what he or she still recalls and what needs further practice, and then ask the instructor precise questions that afternoon. Additionally, afternoon lessons are usually a little bit cheaper than morning lessons. A further plus for all party animals out there: After afternoon lessons, the participants can leave the slopes and directly ski down to a well-deserved après-ski party!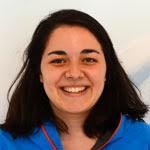 As someone who loves going on adventures, I simply love to share my know-how and insight on our outdoor sports offers and tell you everything I'd want to know about all these beautiful places and exciting activities. Whether you're looking for inspiration or tips on rafting, canyoning, paragliding or any other activity, I'm always happy to tell you all about it!