Tyrol is a true paradise for winter sports enthusiasts and that should come as no surprise!
Nowhere else in Austria can you find a range of ski areas and ski lessons as diverse as in this Austrian state located in the middle of the Alps. In Tyrol, you'll find over 80 ski areas, each of which offers ideal conditions for carving pros and powder snow fans, but also for total beginners who want to learn to ski in Tyrol.
In order to help you find your perfect destination to learn to ski in Tyrol, the team at CheckYeti has compared all Tyrolean resorts and compiled a list of the 5 best ski resorts for beginners:
Learn to ski in St Anton: from beginners' areas to expert slopes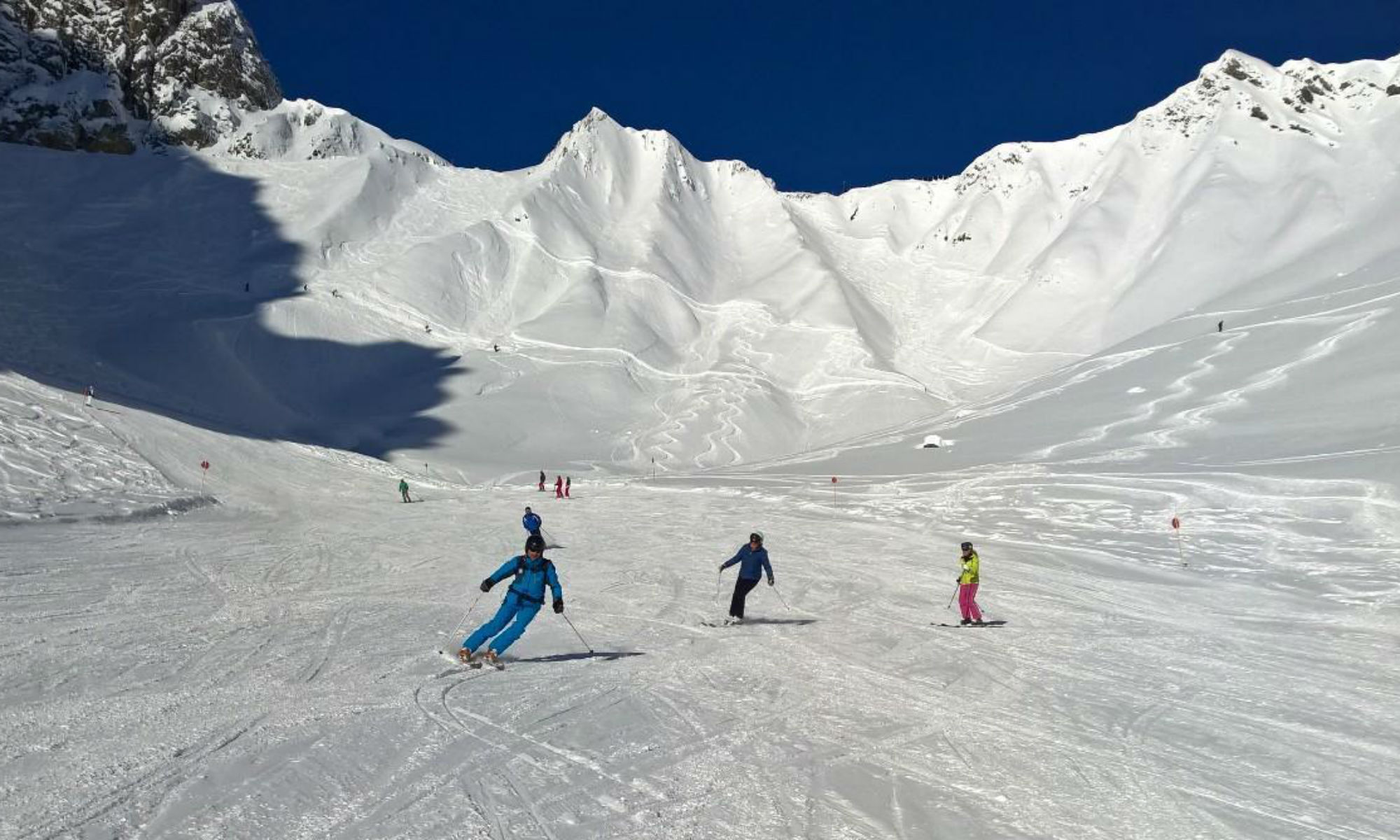 St Anton is a little village in the Tyrolean Alps and is known to be the birthplace of alpine skiing. From St Anton, you have direct access to the Gampen, Rendl and Galzig mountains. Although St Anton is particularly popular with more experienced skiers, it also has very well equipped and diverse practice areas and slopes for beginners who want to learn to ski in Tyrol. You'll find training lifts and a so-called magic carpet lift near the valley station and a beginners' area next to the mountain station of the Gampenbahn cable car.
Without a doubt, St Anton is a great place to learn to ski in Tyrol, but especially experienced skiers will enjoy the diverse and challenging slopes of St Anton. Long and difficult slopes, as well as powder snow pistes, can be found all around the ski area. Skiers of every level also have the possibility to try out new tricks in the Stanton Park snowpark, the funpark and the ski resort's funslope.
CheckYeti Tip: The winter ski season opening in St Anton is a very special event which includes legendary parties, numerous concerts and tons of other fun activities – this year's programme sure sounds promising, as usual! Check out our tips for the must-sees and must-dos in St Anton.
Detailed information on the ski lessons offered in St Anton >
Learn to ski in Obergurgl-Hochgurgl: a family-friendly paradise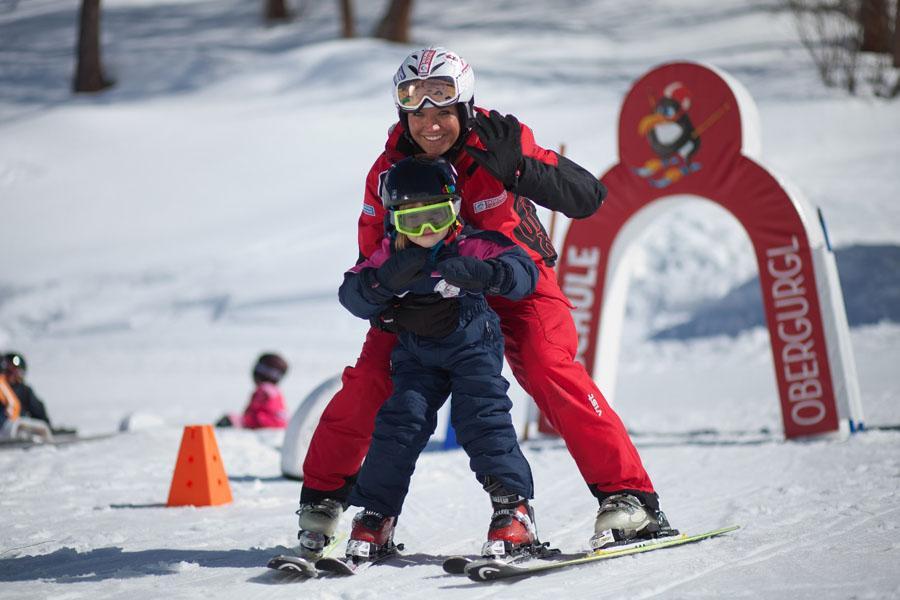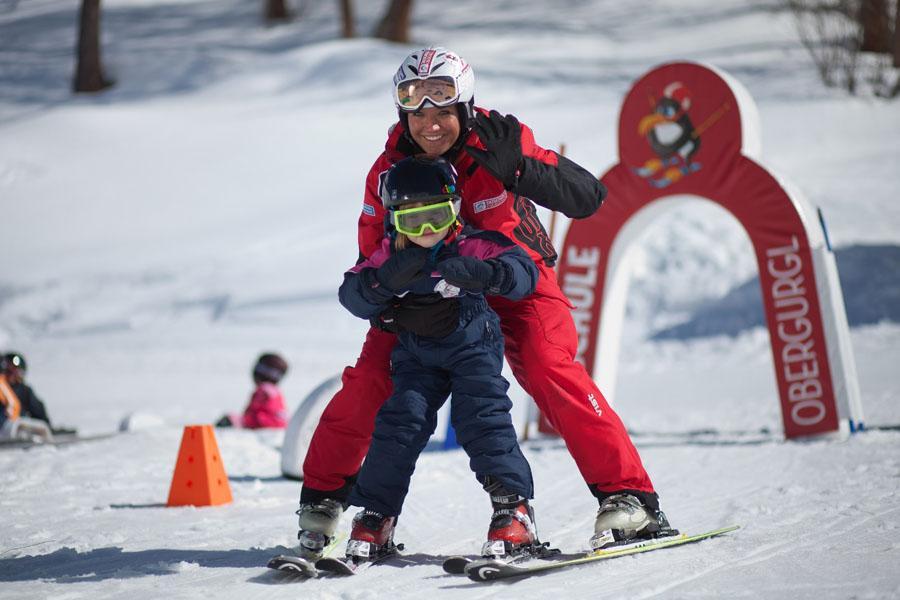 Obergurgl-Hochgurgl is located in the beautiful Tyrolean Ötztal valley. This ski resort has a reputation for being very family-friendly and for having high snow reliability. Here, families can enjoy a bit of quietness in a comparatively small ski resort – the best preconditions for everybody who wants to learn to ski in Tyrol.
One of the many reasons this resort is considered child- and family-friendly is because children under 8 only pay 2€ for the ski pass. For older children and teens, passes are also sold at reduced prices. In the many BOBO kids' areas, the little skiers can learn to ski in all tranquillity, away from the busy slopes. There is even a wild animal safari in Obergurgl's magic forest and a funslope in Hochgurgl.
Newcomers to the sport have the advantage of having easy slopes and beginners areas right next to the hotels. Once you feel safe and have mastered the basic techniques, you should try out the easy and wide slopes at the Krumwasserlift ski lift.
CheckYeti Tip: Local ski schools also offer private lessons for families and friends. If you're planning to learn to ski in Tyrol, this is a great option for learning to ski together.
Browse through the ski lessons in Obergurgl-Hochgurgl >
Learn to ski in Mayrhofen: the first turns on and off the slopes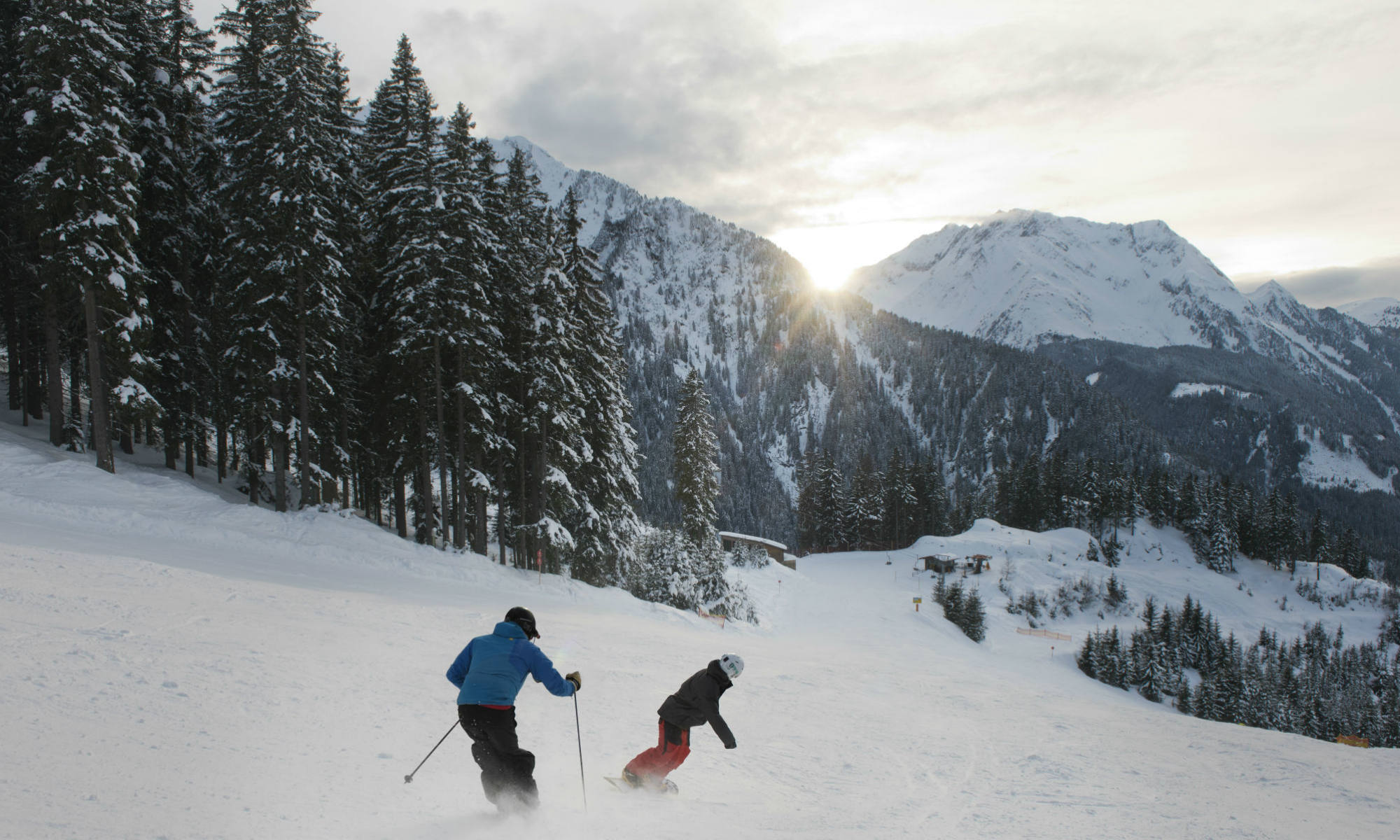 To learn to ski in Tyrol is one thing, but learning to ski in Mayrhofen, surrounded by multiple 3000m-high summits, is a whole other thing. The ski resort Mayrhofen is located in the Zillertal valley and one can only succumb to the magic and charm of the area. Here, beginners can easily learn to ski on the beginner-friendly Ahorn mountain. Once you have gained enough confidence on skis and on the easy slopes, you can also try a little bit more challenging slopes on the Penken mountain.
Skiers who already have some experience on the pistes can learn new techniques in Mayrhofen. The resort is known for its freestyle park "Penken Park" which has 8 different training areas and therefore is one of the biggest freestyle parks in Tyrol. Numerous powder snow slopes can also be found in Mayrhofen – perfect for all freeride fans.
CheckYeti Tip: In Mayrhofen, you can not only learn to ski in Tyrol. There are also a lot of other things to discover too. How about a visit to the so-called "White Lounge"? During the day, this igloo village is one of the most popular places with its modern music and its incredibly "cool" (in every sense of the word). In the evenings, the bar turns into a fascinating ice hotel.
More information about ski lessons in Mayrhofen >
Learn to ski in Kitzbühel: skiing in the heart of the Kitzbühel Alps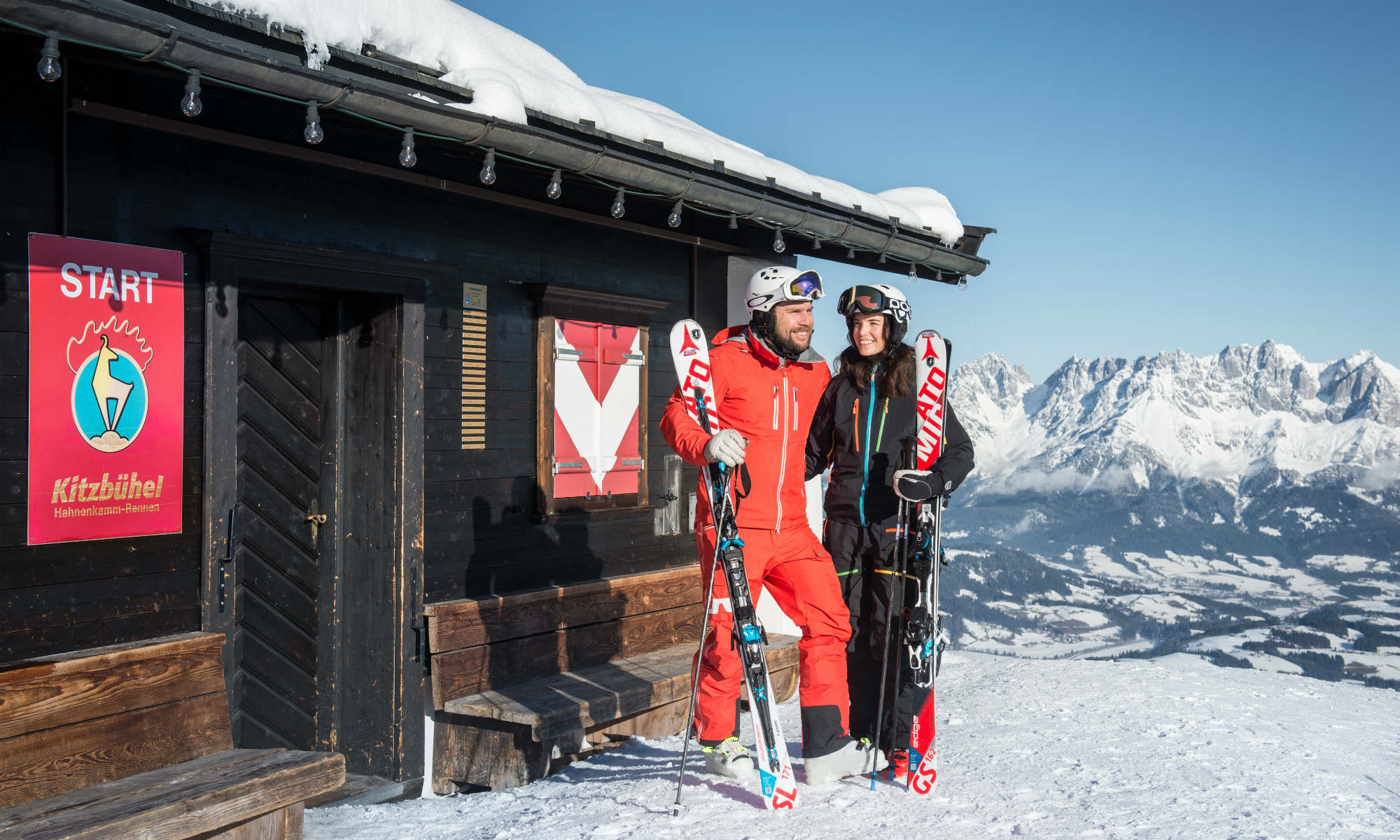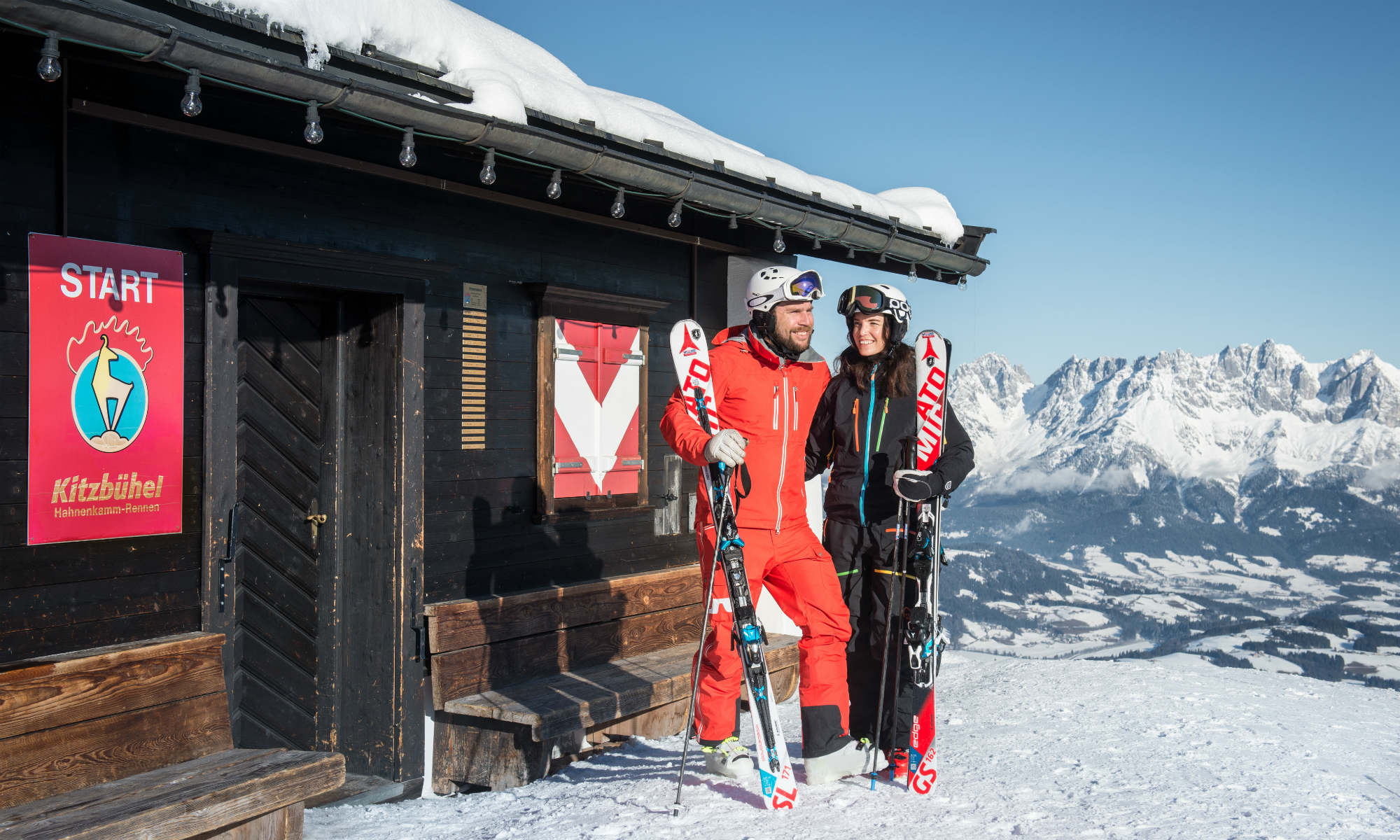 Kitzbühel is part of the big KitzSki network which connects multiple ski resorts. Here, ski races have taken place on a regular basis since 1895. Every year the famous "Streif" race on the 1712m high Hahnenkamm is one of the most anticipated events of the Alpine Ski World Cup. Yet, it's not only the history of Kitzbühel that attracts holidaymakers from all over the world: Kitzbühel itself is also incredibly beautiful and spreads charm through the traditional architecture of local huts and chalets.
Moreover, Kitzbühel is also a perfect destination for beginners who want to learn to ski in Tyrol. Out of the 185km of slopes, 106km are marked blue. This is great news for beginners, as they have plenty of space to practice on the gentle slopes that can be found all over the ski resort. You have direct access to the many blue slopes between the Hahnenkamm and the Pengelstein mountains, an area that's ideal for practising basic skiing techniques.
CheckYeti Tip: The famous Hahnenkamm race usually takes place at the end of January. This is when the après-ski parties in Kitzbühel become particularly lively. When you learn to ski in Tyrol, après-ski parties are part of the experience. The pubs "Londoner", "Highways" or "Stamperl" are perfect locations for a fun night out.
Have a look at the ski lessons offered in Kitzbühel >
Learn to ski in Sölden: enjoying the slopes from September until May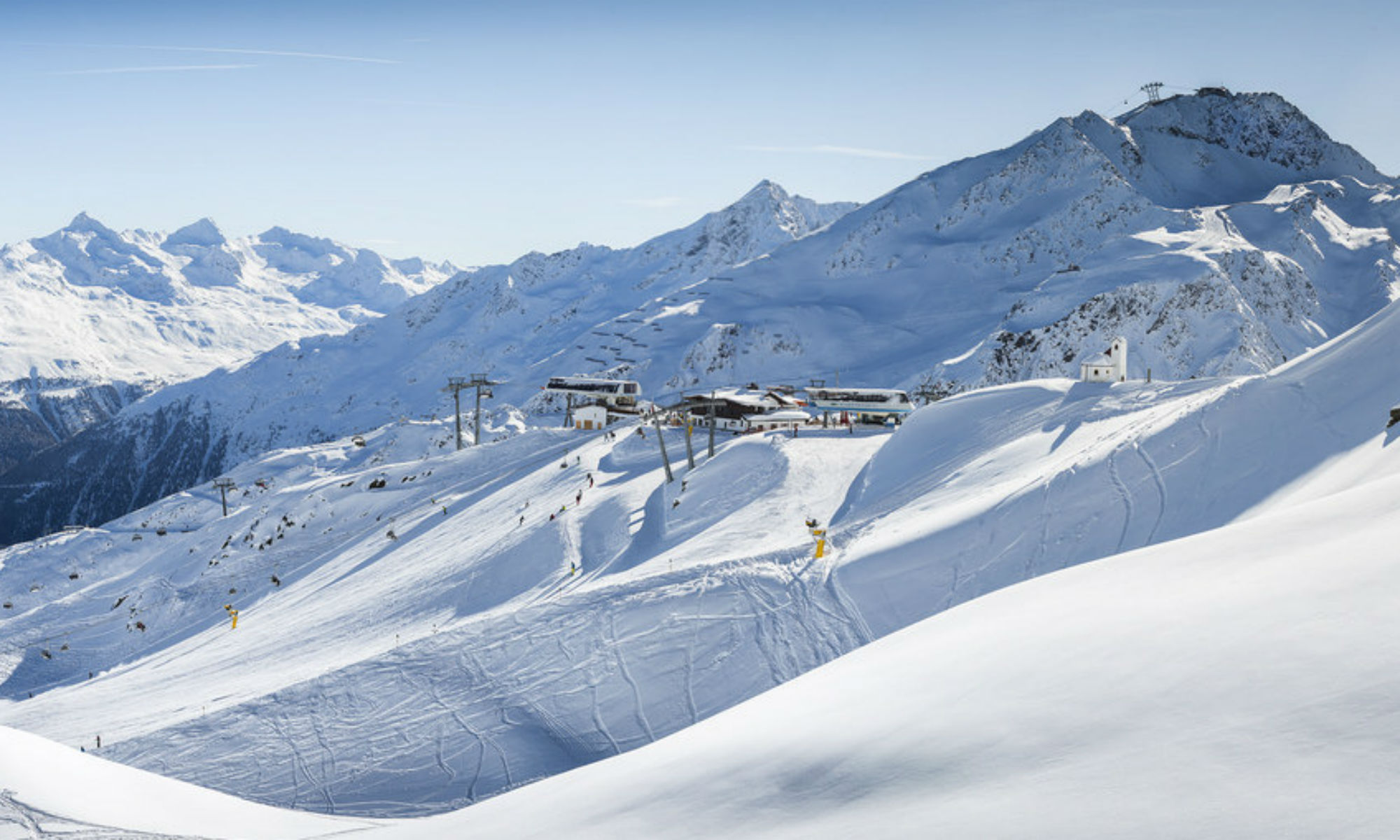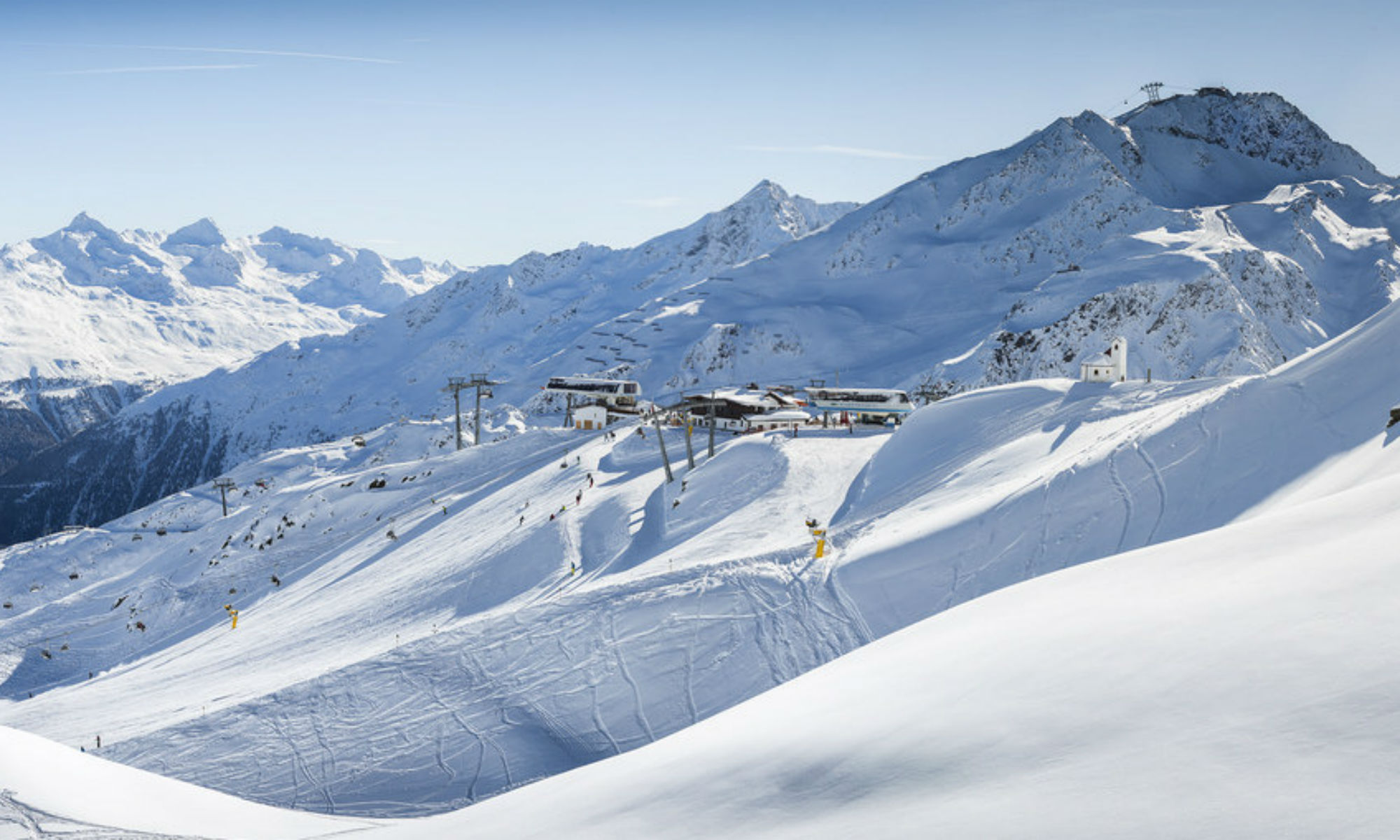 Sölden, another popular World Cup venue, is one of the most famous glacier ski resorts. In fact, it is also one of the 10 largest ski resorts in Austria. The two local glaciers, the Tiefenbach and Rettenbach glaciers, make it possible to learn to ski in Tyrol from September up until May.
In Sölden, a good place to learn to ski is the Giggijoch mountain as there are a lot of blue slopes there. There is also a kids' area next to the Giigijoch ski lift mountain station which offers a magic carpet, a fairy tale meadow and obstacles as a fun way to learn to ski in Tyrol.
However, you also have a lot of other options to learn to ski in Tyrol as half of the resort's slopes are marked blue. Both glaciers (Tiefenbach and Rettenbach), the Giggijoch mountain and the beginners' area in the Innerwald are all great places to practice basic skiing techniques.
CheckYeti Tip: While you're in Sölden, be sure to check out each summit of the BIG3. The BIG3 are the three local mountains that are over 3000m high: the Gaislachkogl (3058m), the Tiefenbachkogl (3250m) and the Schwarze Schneide (3340m). From each of them, you'll be treated to a breath-taking panoramic view on the Ötztaler Alps.
Find out what ski lessons Sölden has to offer >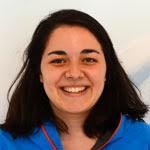 As someone who loves going on adventures, I simply love to share my know-how and insight on our outdoor sports offers and tell you everything I'd want to know about all these beautiful places and exciting activities. Whether you're looking for inspiration or tips on rafting, canyoning, paragliding or any other activity, I'm always happy to tell you all about it!