Finding a nice and quiet ski resort in France can be tough. We've all heard of the big-name resorts such as Courchevel or Chamonix. However, these are not always the first choice for those looking for a quiet, accessible, family, and beginner-friendly resort. For that reason, I have reviewed a selection of French ski villages that offer great value for money while preserving their charm and superb all-season skiing conditions.
Discovering new locations to go skiing is always exciting. The thrill of exploring new slopes and runs, capturing Instagram-worthy winter landscapes, and visiting picturesque villages while avoiding big crowds. Overall, a perfect ski holiday destination in the French mountains. I will provide a general overview of the different resorts, their main features, and characteristics, as well as some ski schools that you can find in each one of them.
The article covers the following village resorts:
The map below will help you locate the resorts:
1) Les Coches &  Montchavin (La Plagne) – skiing with a view of the Mont Blanc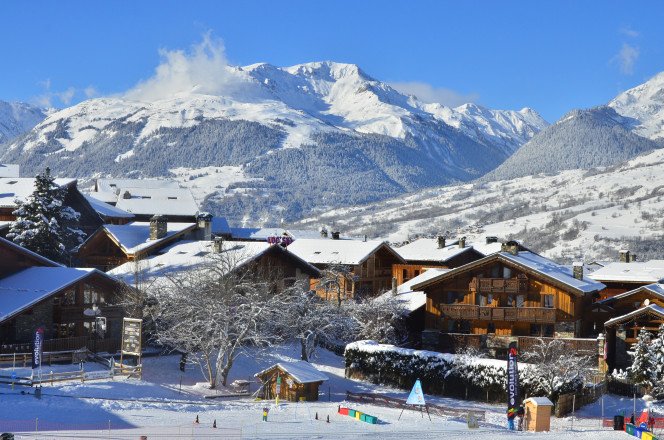 The charming village of Les Coches and Montchavin are located in the Paradiski ski area, in the Tarentaise Valley. Above Montchavin and facing Mont Blanc, Les Coches is a traditional village with an altitude of 1,450 meters. Away from large crowds and tourists, you can enjoy a relaxed atmosphere in restaurants, shops, and slopes. The alpine wooden chalets, a car-free centre, and a family-friendly atmosphere with plenty of outdoor activities for kids create the perfect setting for an unforgettable winter getaway.
On the 225 km slopes, you are sure to find something for all tastes. Just 0.5 kilometers from the village, you can conveniently reach the ski station. With a top altitude of 3,250 m, the area is snow-sure throughout the season. The little ones and first-timers can enjoy skiing in 10 beginner runs, while more experienced skiers can explore 80 intermediate, 30 advanced and 10 expert runs. During below zero days, you can ski on sun-facing slopes, so your time on the snow can be a bit less icy-cold.
For the ultimate on-piste experience, ski lessons are a great opportunity to explore the different runs together with an instructor or maximize your learnings during your first days on the slopes. Kids are also welcome to join group lessons, which provide a fun experience while playing games in the snow and getting together with other little skiers and their certified instructors.
2) Vallorcine – the unspoiled resort in the Chamonix valley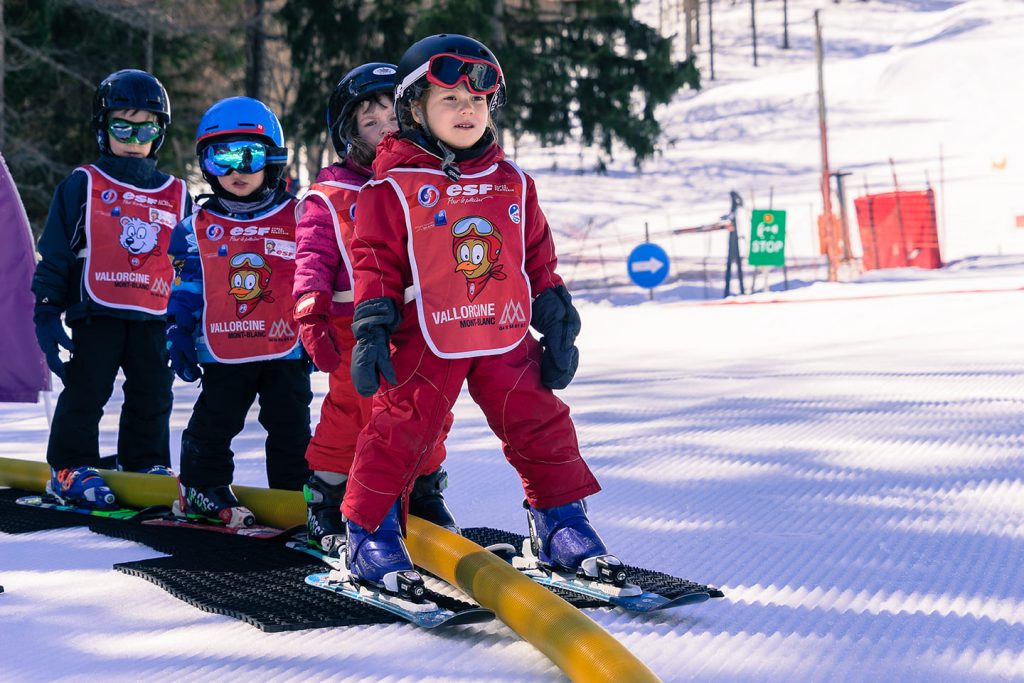 Lying only 2 kilometres away from the Swiss border, Vallorcine is part of the world-famous Charmonix Valley. Although it is located in Chamonix, it has kept its authentic and natural character. The Domaine de Balme is formed of the village of Vallorcine and Le Tour.
Domaine de Balme provides great family skiing served by 10 lifts providing a maximum skiable vertical of just over 1,000 m. There are open, sunny, north-west facing slopes over high-quality, all-season snow, as well as more challenging off-piste terrain for the more daring skiers.
3) Les Orres – a modern resort committed to nature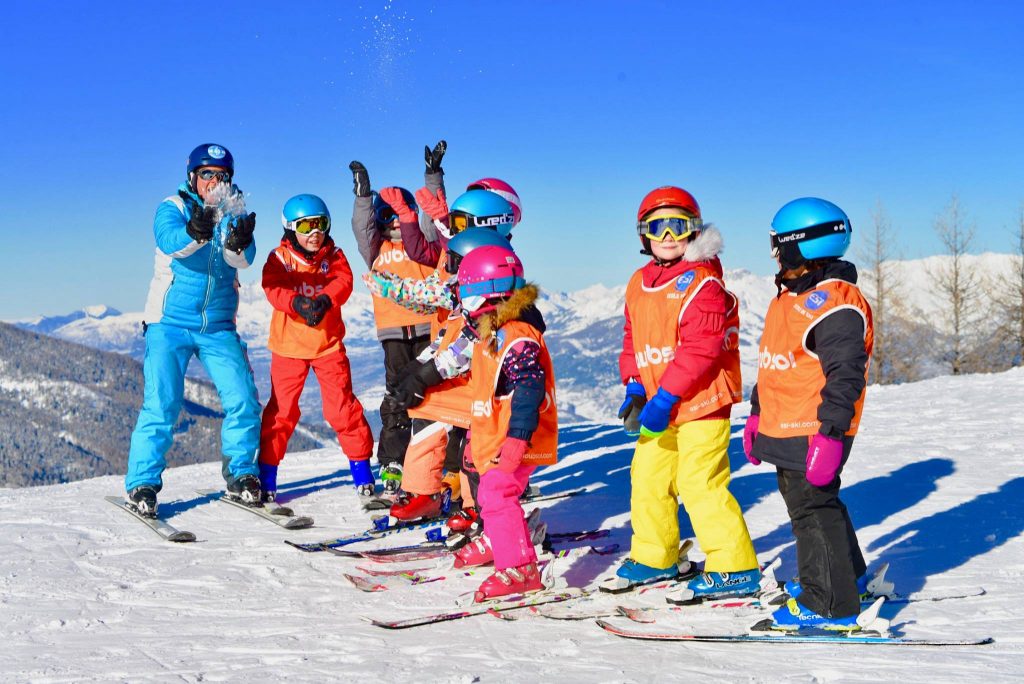 Perfect for families, Les Orres ski area is located in the Hautes-Alpes in southeastern France. Reaching an altitude of 2,720 meters, the village is set in the heart of the alpine mountains covered in thick snow during winter. The resort enjoys high-quality snow and plenty of hours of sunshine. The resort's commitment to preserving the environment since its creation in the 1960s has transformed it into a privileged spot for stargazing, together with excellent air quality.
In this peaceful little village, you can find just a few big chalets and one noteworthy historical monument, the oldest church of Sainte Marie Madeleine. You'll come across some local farmers, smell the wood fires and breathe in the unpolluted air while you walk across its steep streets.
Going down the slopes in Les Orres means you can enjoy the good weather, freshly fallen powder, and dreamy scenery around you. With 100 km of slopes, 17 lifts, and one snow park, both kids and adults can make the most out of their days in the snow.
4) La Joue du Loup (SuperDévoluy) – a stylish and convenient  all wooden resort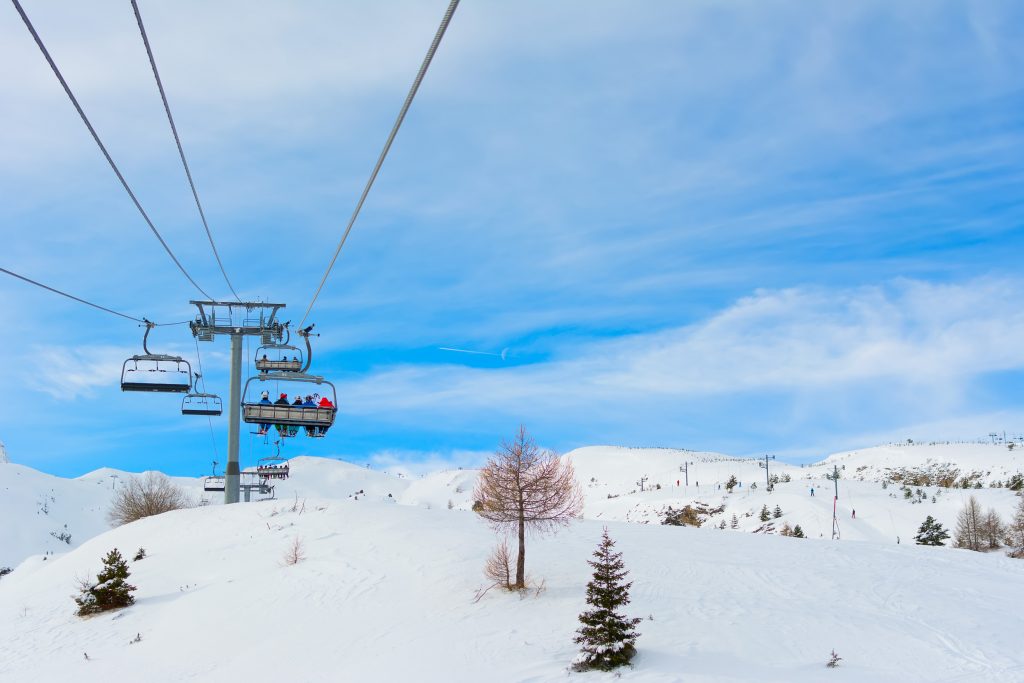 At the heart of the Southern Alps, the all-wooden chalet village of La Joue du Loup lies at the foot of the slopes, surrounded by thick woodlands. It is one of the newest resorts in the Alps, with a modern touch and plenty of trendy bars, shops, and ski lifts. Skiing lovers can enjoy 53 tracks, 100 km of slopes, and 22 lifts to help you explore this domain, shared with the neighbouring resort SuperDévoluy. Descending downhill will give you spectacular views of the surrounding peaks: The Grand Ferrand (2,759 m) and The Obiou (2,790 m).
Beginners can book a lesson to learn the basics on the easier runs or snow garden. More advanced skiers can head for the red pistes or even go to the highest point of the area at 2500 m on black-rated slopes.
5) Aussois – an enchanting & sunny ski resort for a family holiday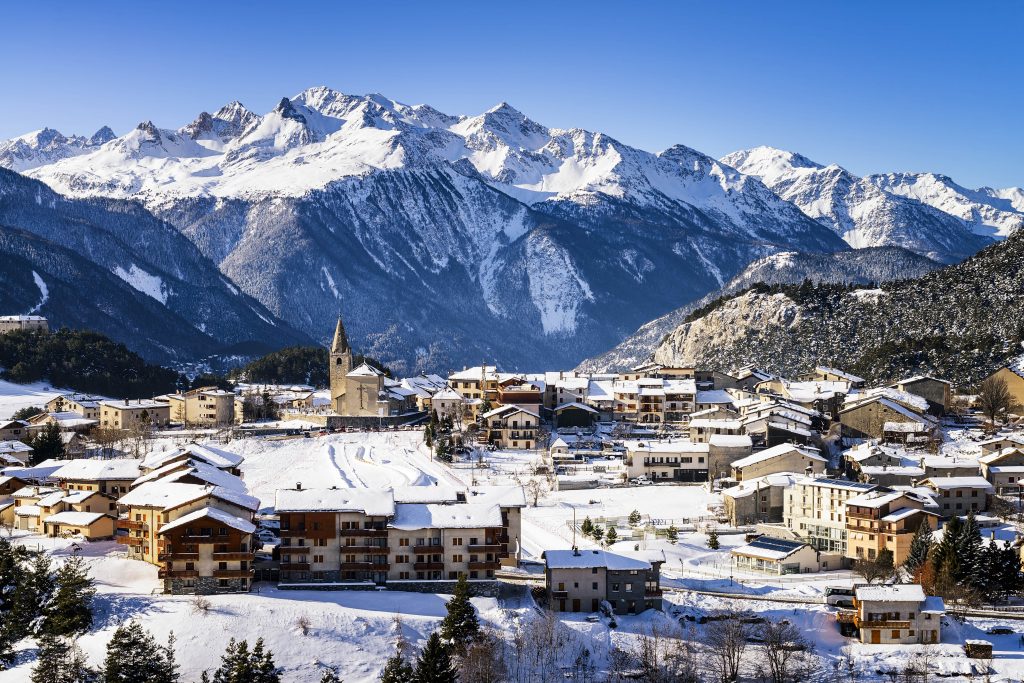 Probably one of the most family-friendly resorts of the Haute Maurienne ski resorts, Aussois combines an amazing value and excellent range of pistes, mainly for beginners and intermediates. Close to the Italian border, Aussois is a real French alps village with breathtaking scenery and a strong agricultural heritage.
With 1,250 km of skiable vertical, there is a lot to offer, especially for beginners and intermediates who want to explore blue and green slopes. It is the perfect formula for families with kids or groups of friends on a budget: easily accessible by car or public transport, super cheap day lift pass, convenient ski-out, ski-in day, and accommodations located just off the slopes!
6) La Foux d'Allos (Espace Lumière) – an all-inclusive resort in the southern Alps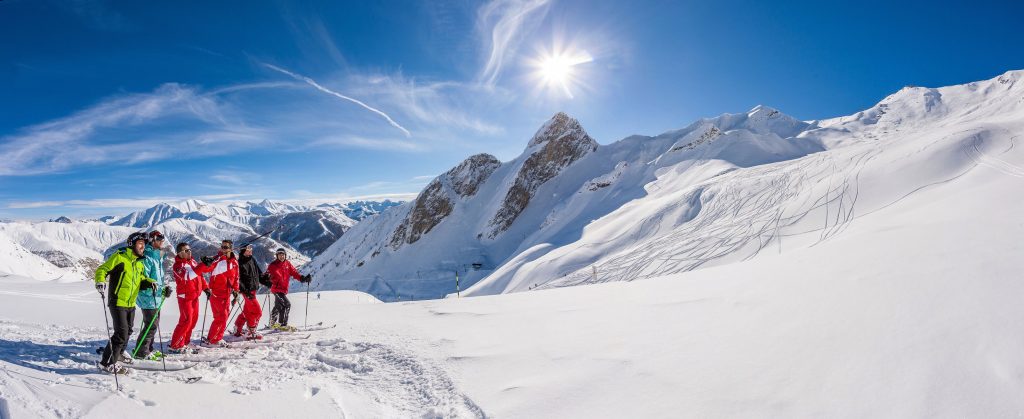 Sitting at 1,800 meters high, La Foux d'Allos is one of the two resorts located in the ski area Espace Lumière, in the southern Alps. There are 17 lifts and 41 ski runs, from which 20 are blue, 14 red, 4 black, and 3 green. Once a farmer's village, it has now become a site for many winter enthusiasts that visit every year to enjoy the 180 km of slopes. While snowboarders practice freestyle tricks on the snow park, families can take some lessons, or have fun sledding down the runs.
7) Vars – a dream location for any winter sports enthusiast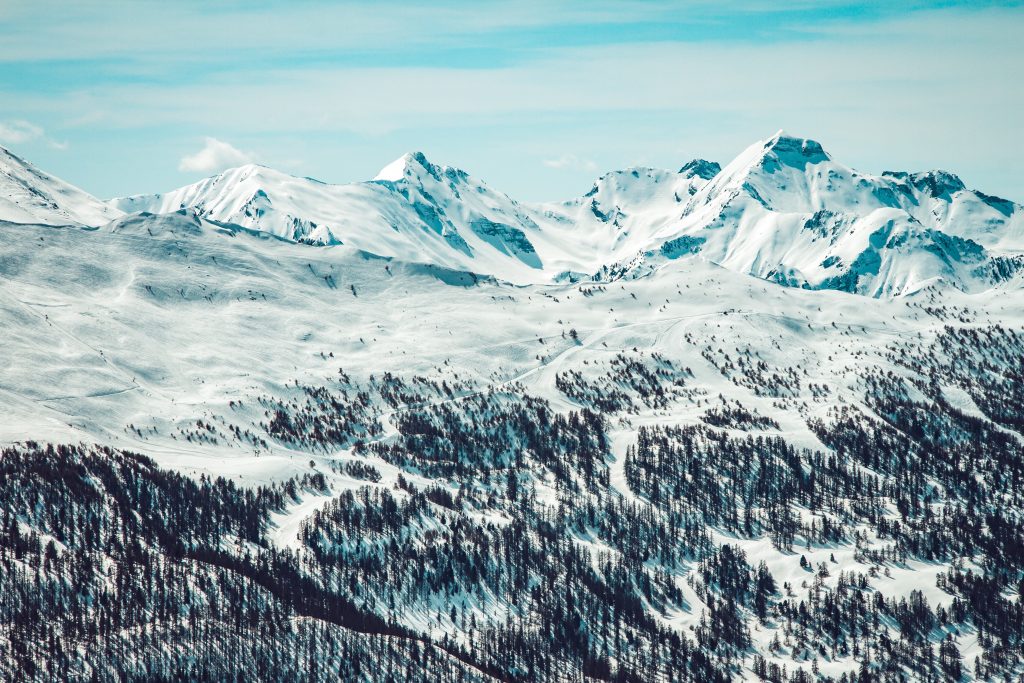 Despite its huge potential, Vars is still a well-kept secret from many skiing junkies. Away from big crowds and busy streets, it offers great value, and it is the perfect choice for those who are looking for a quiet holiday in the snow. In the French Alps, at 1,850 meters high, slopes are covered in fresh snow during the whole season. Plus, the sun's rays are shining on the slopes nearly every day of the year.
It is a very French resort with many national visitors and few international visitors, the reason for which is that it is more affordable than some larger, more renowned resorts. However, it features 104 exciting runs, the longest one being 8 km, 54 lifts, 2 snow parks, and other activities such as ice skating, ice climbing, or dog sledding.