Bright children's eyes, glistening snow, and skis strapped on – France's peaks, snowy landscape, and world-known resorts invite families from all over the world to spend their long-awaited ski holidays in one of the numerous ski areas. Especially, kids learning how to ski in France will bear their holiday in mind forever.
Planning a family ski trip can be exhausting: searching for a skiing area, comparing prices, looking for the best ski school for your little ones, considering everyone's wishes, etc. As winter sports enthusiasts yourself, you want to provide your kids with the best experience possible so that they fall in love with the winter sport the same way you did.
No worries! I put together 4 tips for your kids learning how to ski in France. Soon, your dreams come true, and you will ski down the French slopes with your little skiers. Probably, they will overtake you within the next few years – so, better take some lessons yourself to step up your skiing skills!
1. Kids Ski Lessons in France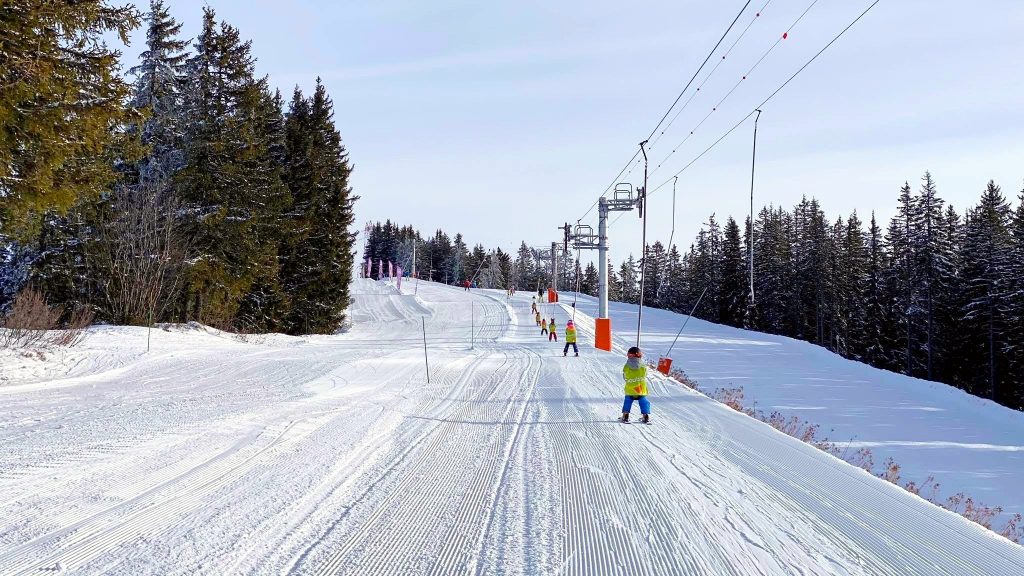 Sometimes France likes to be special and skiing is no exception. The hexagon has 3 main ski schools that operate throughout the whole country. Each of them has specific standards and medals. So if you decide on one school for your kids where they learn how to ski, you would be well-advised to continue with lessons at the same ski school (even in another destination) the next year. Of course, some independent, smaller schools only serve a specific region or resort.
With the increasing number of international skiers, the demand for English-speaking ski instructors is rising. But no worries, most of the French ski instructors speak good English, especially if they are from one of the big ski schools. Sometimes, they even speak other languages that your kids can benefit from during private kids ski lessons.
• At what age can kids ski in France?
In France, even the youngest can start learning how to ski. Usually, lessons are suitable for kids from 3 years old. In groups with their peers, they get used to the equipment and get grips with the winter sport in well-equipped special areas for kids with many learning aids, figures, slalom and children lifts. Your kids will have a lot of fun learning how to ski in France.
2. Family Ski Holidays on a Budget – Is skiing in France cheaper than in Italy or Switzerland?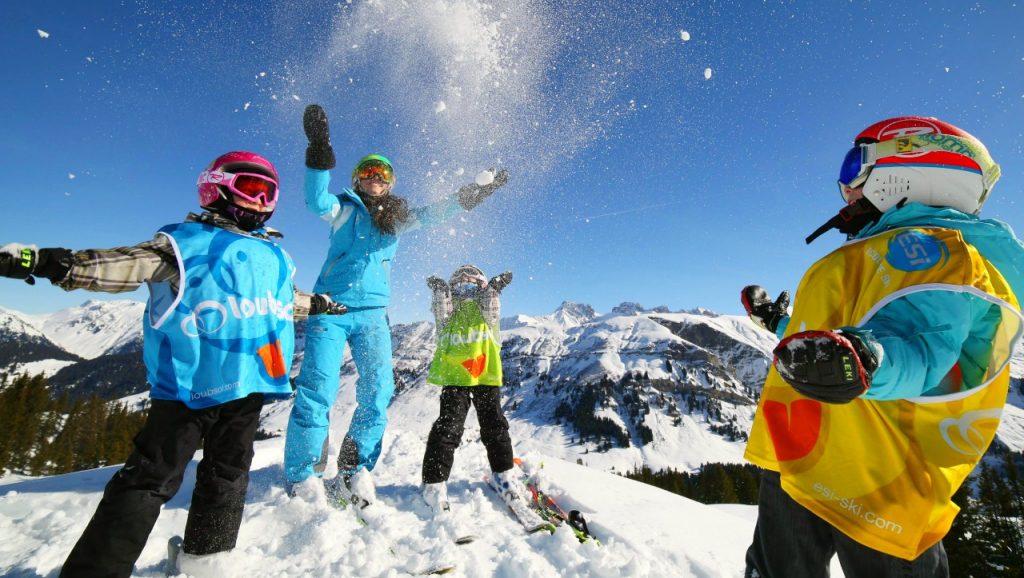 It is true; skiing has its price. Especially if you go to France together with a big family for a ski trip, it can end up quite costly. That's when questions like "Where should we go for our skiing holiday? Is it cheaper in France or Italy?" arise. The question is not as clear-cut as one would wish. In both countries, as in all other winter destinations, there are very famous tourist spots that have their price. That doesn't mean that you cannot enjoy a family ski trip on a budget in those countries.
Tignes is an example of a rather inexpensive resort. Even though the offer of slopes is amazing, and the snow is great, prices are lower compared to famous Courchevel or Val Thorens. Additionally, Tignes has great offers for families.
Check out our partner ski school there.
The best way for your kids to learn how to ski in France are ski lessons with a professional ski instructor. They can end up costly, but still, you want to guarantee the best experience possible for your youngsters. You are well-advised with group lessons, which are usually more economical than private ones. Despite that, your kids will make friends with peers and have the time of their holidays in the snow while learning how to ski.
Even for group lessons, there are some tricks about how to save a little extra money. Usually, ski lessons are more popular during the morning, which means the demand is higher, and so are the prices. That is why often ski schools charge a little less for kids ski lessons in the afternoon. 
Check out our partner ski school in La Plagne, which offers kids ski lessons at a lower price in the afternoon.
3. Top 3 Family-Friendly Ski Resorts in France – Where is the best place to ski for beginners
France has a lot to offer ski resort wise. From the exclusiveness of the world's best-ranked resort, Val Thorens, to sunshine ski resorts, such as Font Romeu – France offers everything you are looking for. So does it for youngsters and their families. Here I will list the top 3 ski resorts for kids learning how to ski in France. A lot of Yetis already have been happy customers here.
• Méribel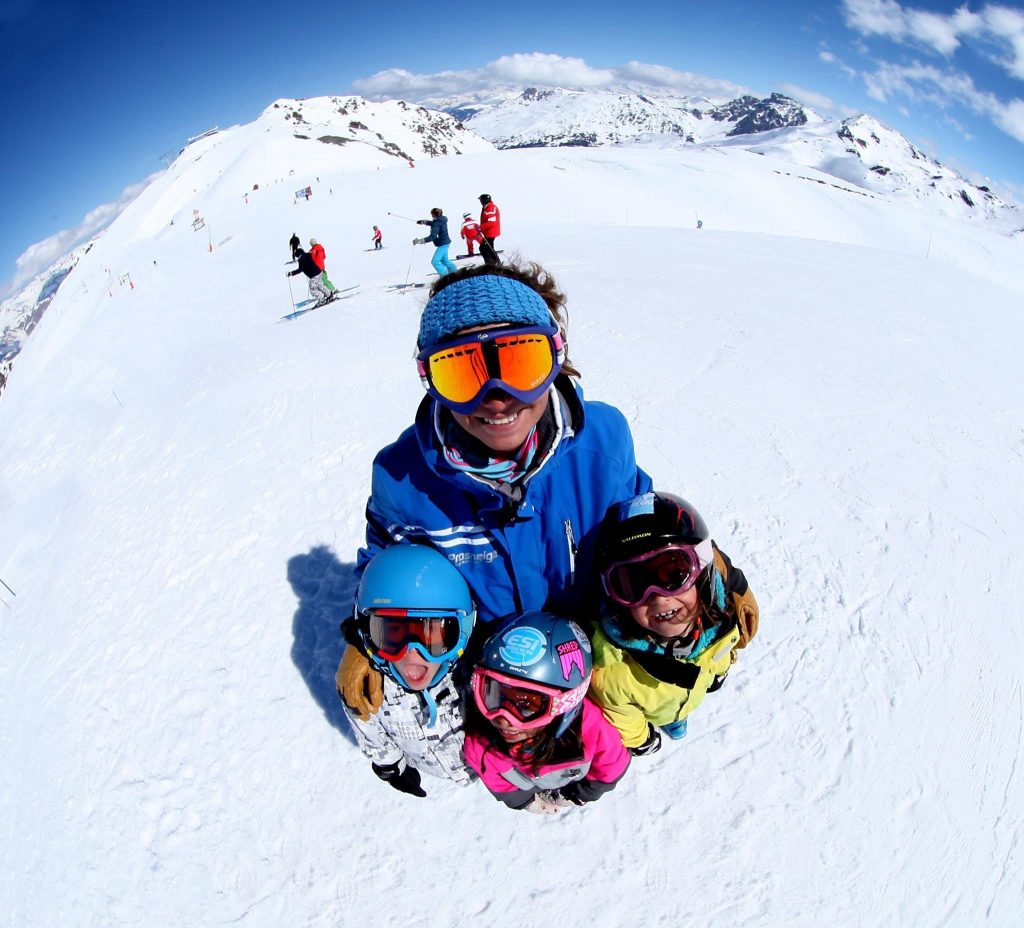 The winner of the "Family Plus" award, Méribel, is located in the 3 Vallées, the world's biggest interconnected ski area. As such a big resort, parents as well as kids who are looking forward to learning how to ski in France, get their money's worth. 67 kilometres of slopes are dedicated to beginners. Whether private or group lessons, you will find the perfect offer in Méribel.
Besides learning how to ski, Méribel has a lot to offer for kids. Childcare facilities, play areas, entertainment programmes and events. That way, parents can relax after a day in the snow without worrying about their kids.
Look out for our partner, Proneige Méribel, who offer kids ski lessons in especially small groups of 6 kids.
• Flaine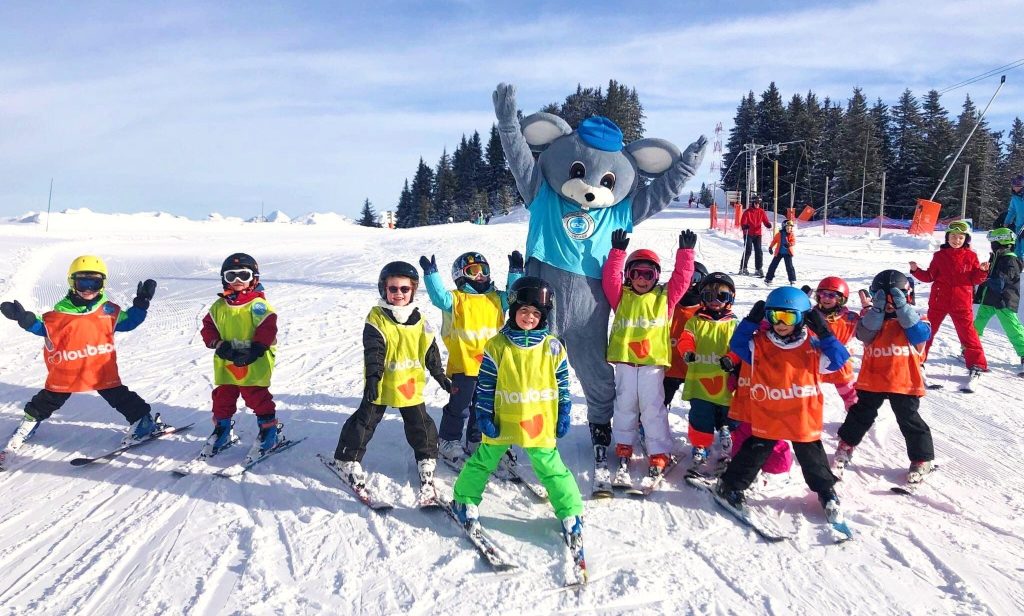 Located in the Grand Massif, Flaine is a perfect spot for a family ski trip together with your beloved ones. On 84 easy runs, beginners and kids feel comfortable and have an easy time learning how to ski in France. With a magnificent view of the surrounding mountains, families enjoy a great time on the 265 kilometres of slopes.
Furthermore, it is the go-to resort for everyone who enjoys skiing on natural snow, as its geographical location serves the resorts with snow throughout the winter months. Additionally, you will be welcomed by the sun on most days.
Check out the kids ski lessons of partner ski school ESI Grand Massif. I am sure that you will find the perfect offer for your youngsters.
• Alpe d'Huez

Alpe d'Huez in southeastern France is a highlight for every family skiing trip. Parents, teens, and little skiers – everyone finds happiness on those 196 kilometres of slopes, from which 92 kilometres are (very) easy descents dedicated to kids and beginners.
Rewarded with the "Family Plus" award, Alpe d'Huez's main focus is enabling families an unforgettable time. Here, you can even hit the slopes at night during night skiing. After a day of learning how to ski, your youngsters can take part in a variety of fun activities, such as Igloo construction, dog sledding, or laser games.
Find some kids ski lessons from our partner, ESF Alpe d'Huez, and you won't regret it.
4. When is the best time to go on a family ski trip to France?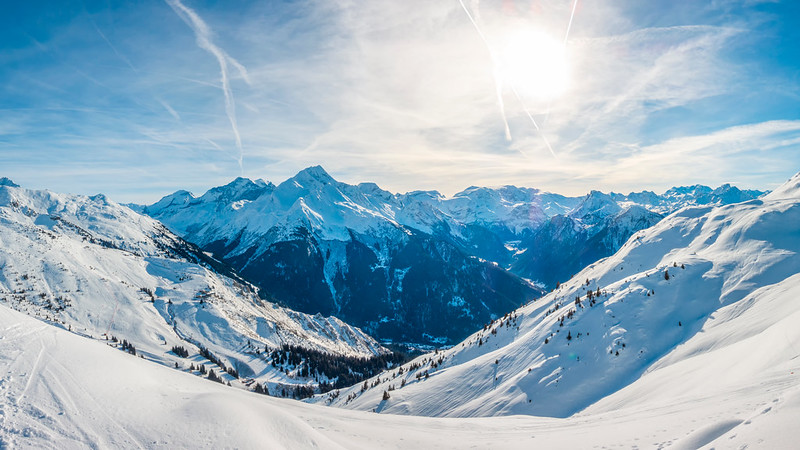 Skiing is already really popular nowadays and still enjoys increasing interest. During Christmas and school holidays, it can get crowded on the slopes quite fast, which could cause stress, especially for little kids who learn how to ski.
Family ski trips are planned best in the low season, more specifically in March and the beginning of April. Not only you won't find queues at the ski lifts, but you will also profit from longer days and warmer weather. Instead of freezing, you can easily sit on the terrace and enjoy a hot chocolate during a small break. That's how you enjoy time with your family to a maximum extent!
Now, your planning for the next family ski holiday should be way easier and more fun. I hope I could help you out and made your decision easier. Write in the comments what you think about the tips, and just share your personal experience.