As a parent, you always want what's best for your kid, and with skiing that's no exception! If you'd love to finally go on that first family skiing trip but aren't sure whether your child is ready for a ski lesson, then this blog article is for you. Find out more about the appropriate age to learn skiing, the typical duration of a ski lesson and what kind of equipment your little skier needs.
Ski lessons for kids: the appropriate age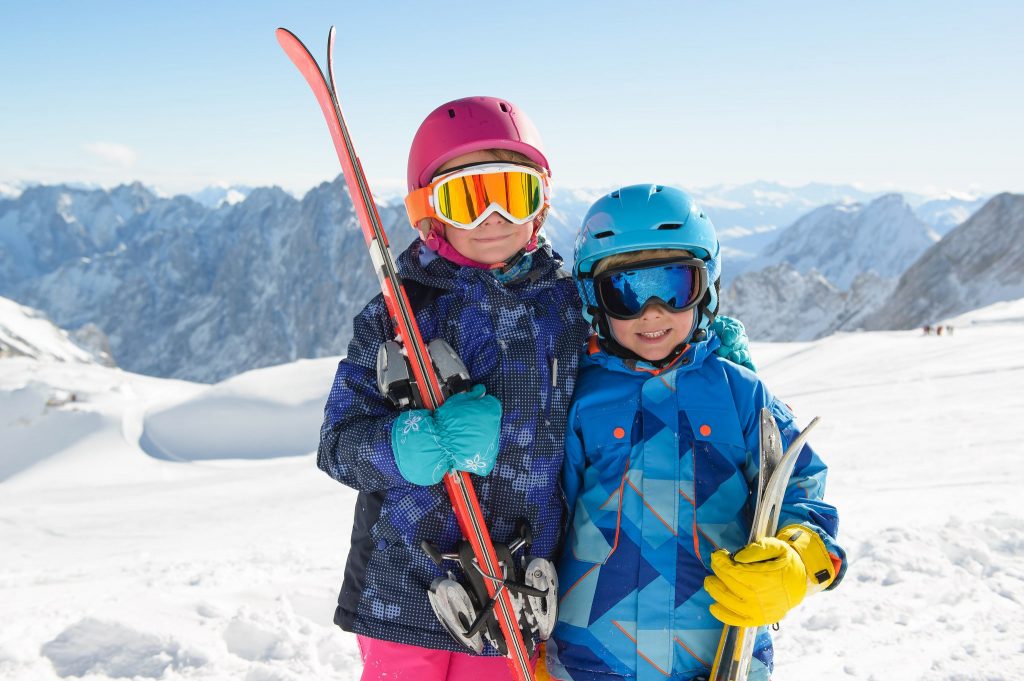 When asked at what age kids should start to ski a common answer is: around 4 years old. You've probably heard that the earlier you learn to ski, the better, but that's not always the case. Several factors need to be checked for children to have a good first skiing experience and to enjoy the sport.
First of all, a child's attention span and motivation are essential in deciding whether or not they are ready for a ski lesson. If, for example, they can't be away from their parents for a few hours, they won't have a good time. You should also consider things like body strength and coordination/motor skills, as these are needed for snowploughing and other basic skiing techniques. It may not look like it, but keeping your legs bent inwards is not that easy for a 3-year-old. If children can keep their balance and shift their weight from one leg to the other, it's a sign that they might be ready for a ski lesson.
What you should keep in mind is that the first skiing lesson for children is all about having fun. If you decide to sign your child up for a lesson, don't expect them to be sliding down a slope perfectly or do impeccable turns. Having fun playing in the snow and getting used to the equipment is already a big first step. If you're not sure whether your child is ready for a ski lesson, you can always ask them directly (to see if they are even motivated) or consult with the ski school. Another way to find out if a child is ready for a real lesson is a so-called snow kindergarten. Most ski resorts have at least one of them. They are a safe space for children to get used to the snowy environment, the equipment and also other children. If a child feels comfortable here and has the necessary capabilities, then a ski lesson is a safe choice.
If you'd like to know more about finding age-appropriate kids' ski lessons, you can check out this article: Kids' ski lessons – finding age-appropriate lessons
Ski lessons for kids: the duration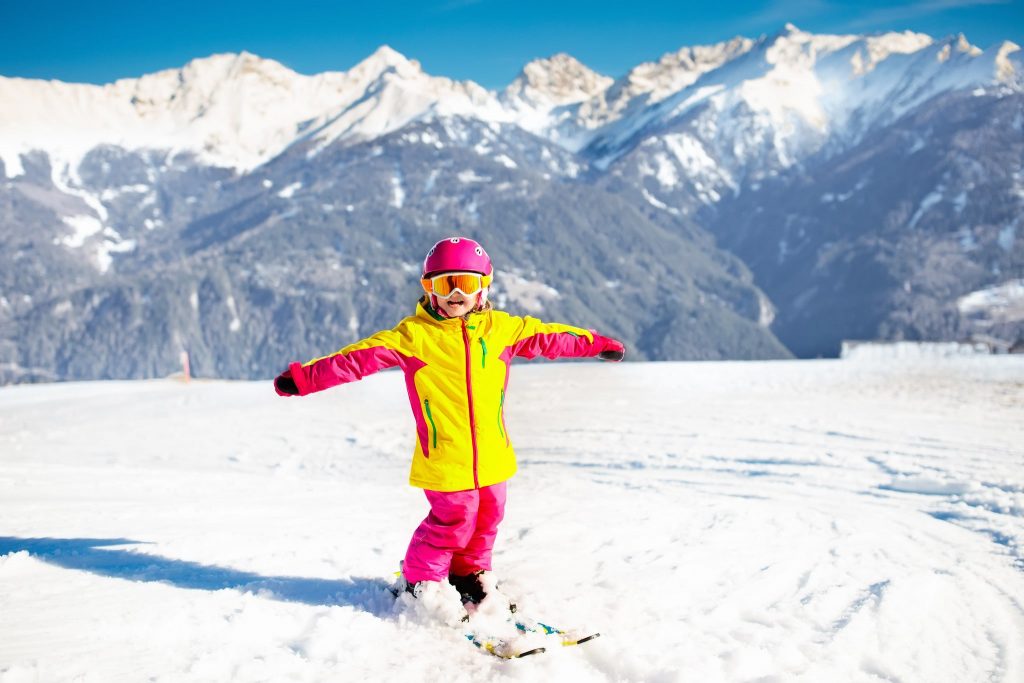 Each child learns at their own pace. This means that after a standard kids' skiing lesson, each child will achieve their individual progress. While some children may need a week to feel safe on skis, others may be able to slide down slopes after a 3-day lesson.
From our experience, we can say that on average, children feel confident on skis after 3 to 4 consecutive days of skiing. Usually, standard lessons are 3 hours per day. If you take a closer look at the offers of your chosen ski resort, you might be able to find trial lessons that are mostly 1-2 hours long.
Ski lessons for kids: the equipment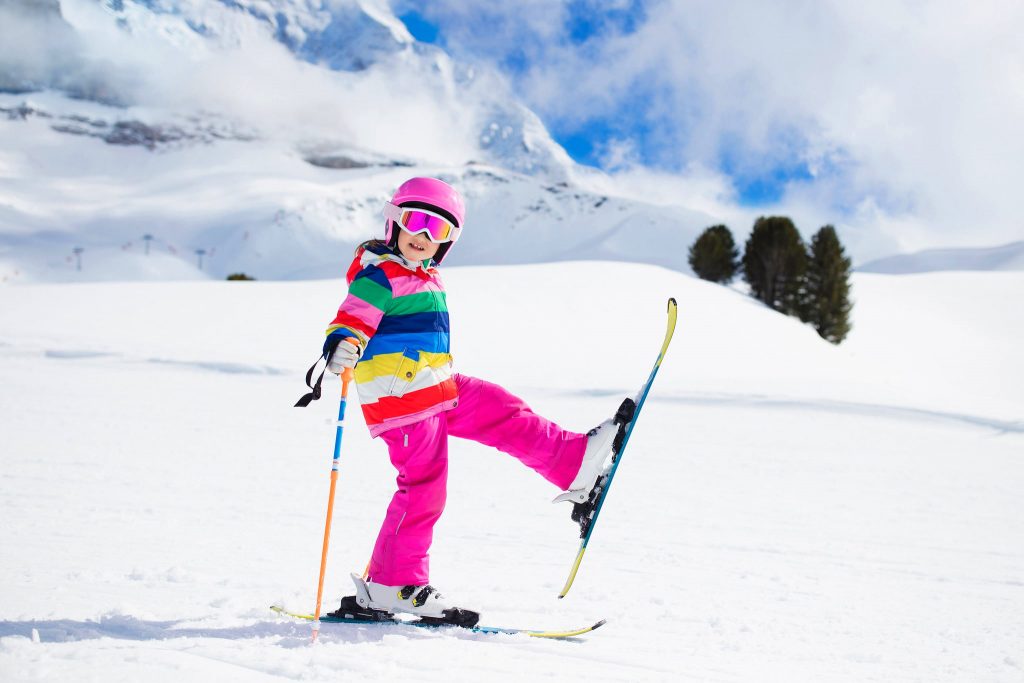 A quick glance at the slopes is enough to see that not everyone always wears the full skiing equipment like ski goggles or ski helmets – and should they? Short answer: yes, especially children! Ski goggles not only provide snow protection on snowy days but also protect from ultraviolet rays and give you better visibility. All of this is quite important, even more so when you're a beginner. Ski helmets are not only essential for your child's safety but they're also mandatory in some countries and ski schools.
When it comes to ski sticks, experts have different opinions. While some say using sticks from the very beginning can't hurt, others find the sticks to be rather useless for first-time skiers and should only be used once the basic techniques are mastered.
Your child's ski trousers, jacket and gloves should be water-resistant as kids enjoy playing in the snow. Also, make sure that the ski boots and skis fit very well as this will affect the skiing and the overall experience.