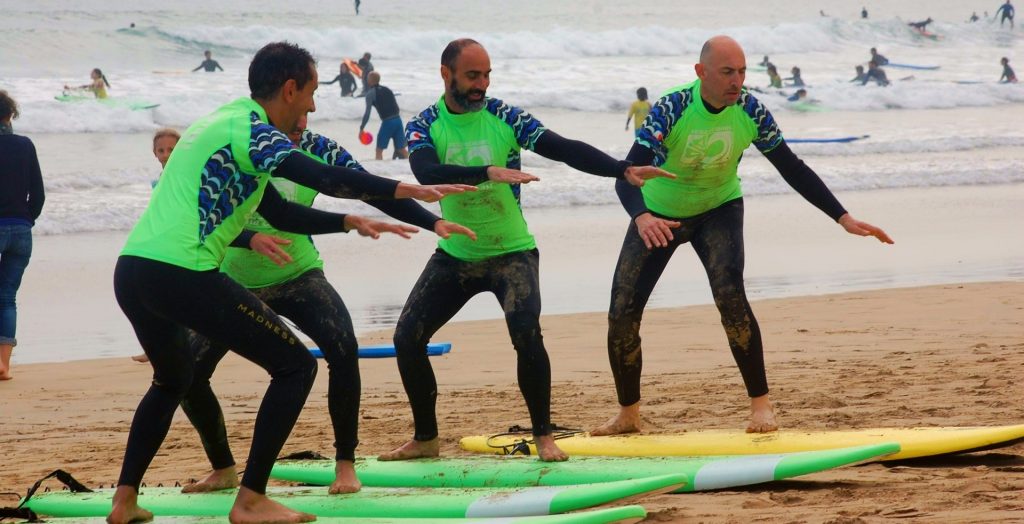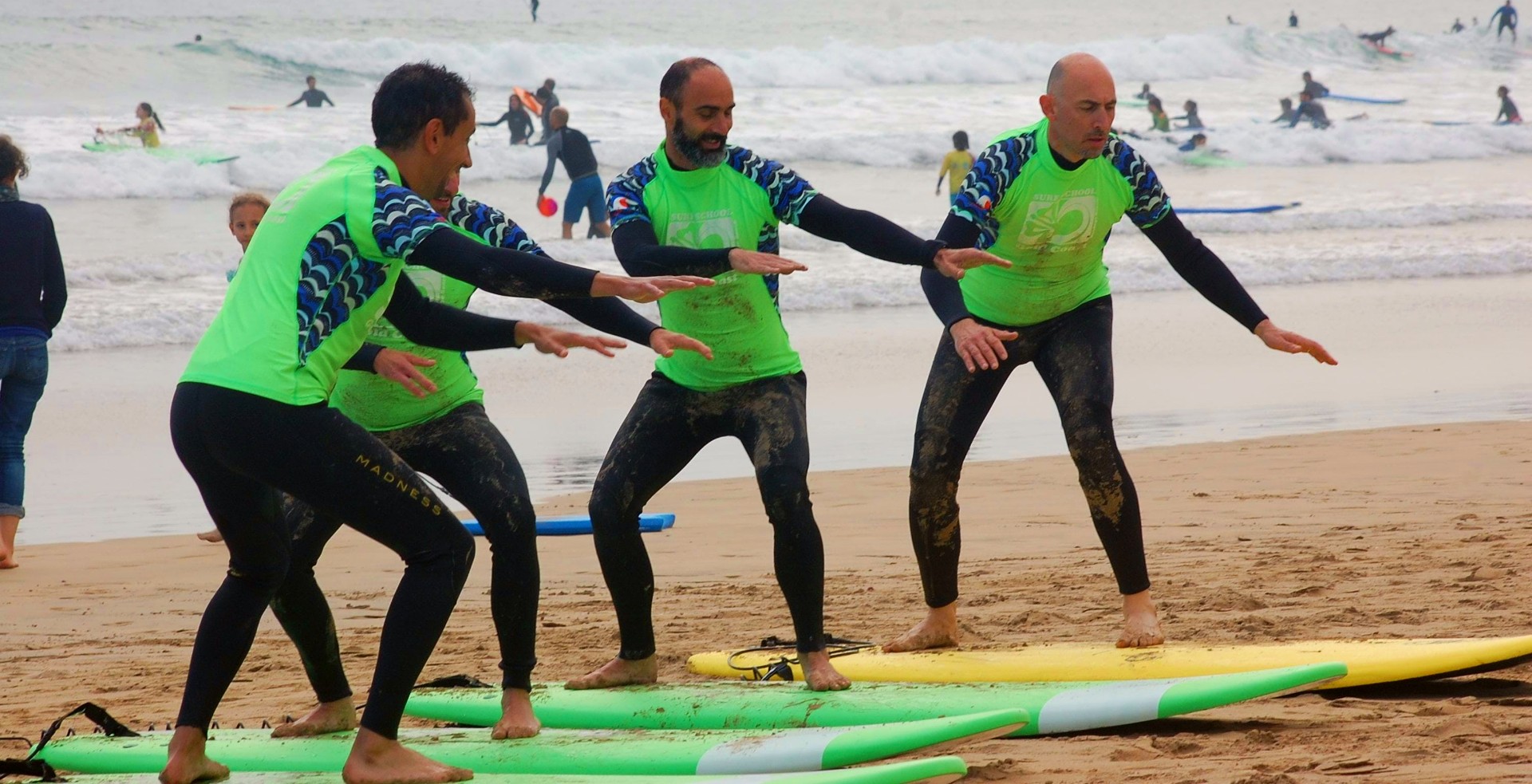 Surfing in Hendaye is perfect for all beginners who aspire to become excellent surfers and who are on holiday on the southwest coast of France.
At the Spanish border, the town is a popular summer holiday destination. Families on holiday in Hendaye can take advantage of the wide beaches and numerous surf schools on site. This way, those who wish to attend a surf course while their friends or family relax on the same beach, can easily do so. In this article, we will describe in detail the characteristics of a surfing holiday in Hendaye.
Why is Hendaye perfect for surfing lessons?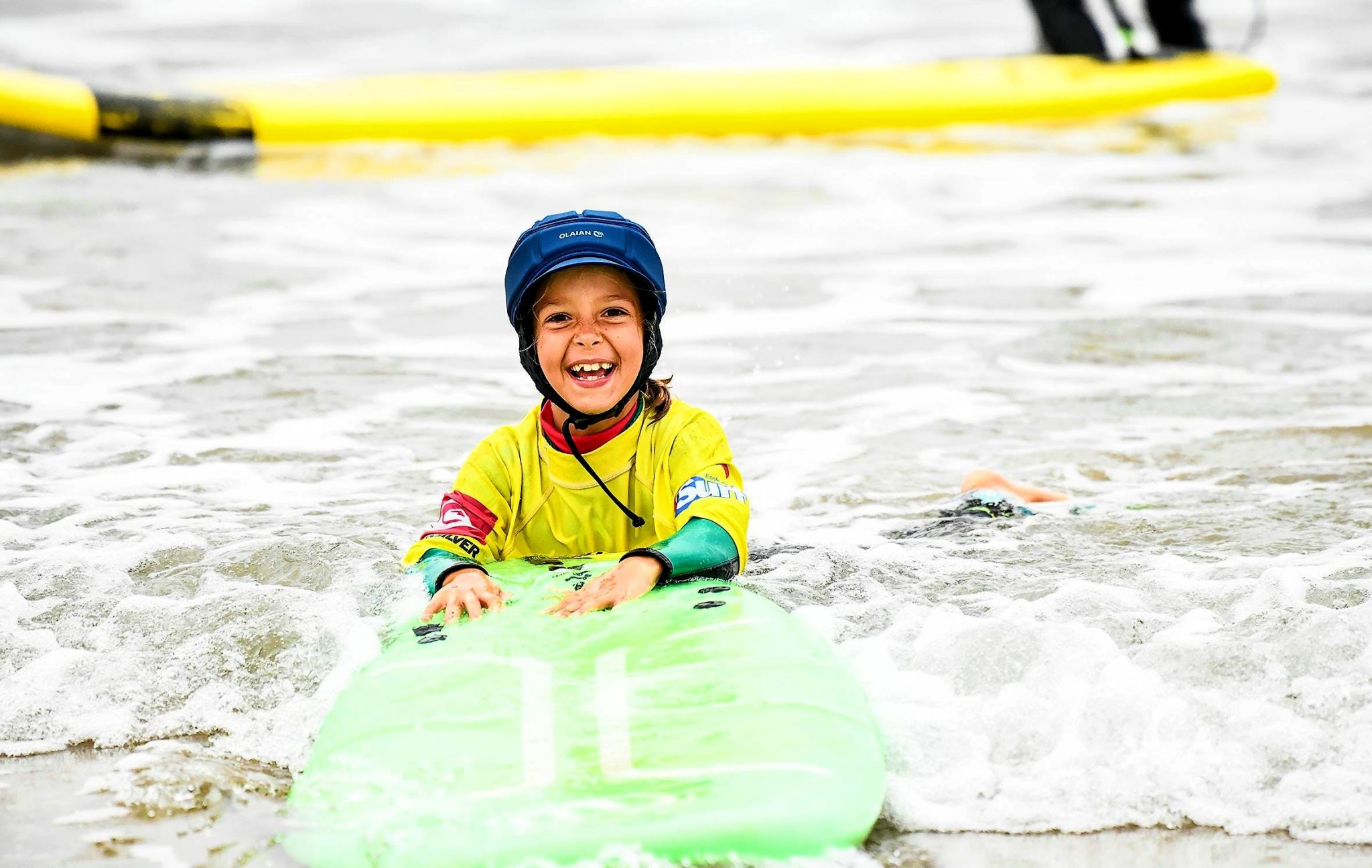 Although the entire coast of the French Basque Country offers surfing lessons for beginners, there is no place like Hendaye, which is known for its perfect conditions for beginners. Indeed, as Hendaye is a bay, the waves are of a considerably lower intensity compared to other spots on the coast. This makes Hendaye beach the ideal place to start surfing in France.
A further highlight of Hendaye is the panorama it offers. Being part of the city, the beach is not only particularly easy to reach, but you can also admire the skyline of the city from the water. As in all the other locations on the coast, taking surfing lessons here requires a bit of flexibility. The surf schools in Hendaye adapt their schedule according to the tides, in order to always offer maximum fun and safety to their students. As such, start times are often communicated at short notice.
Hendaye has 2 beaches, Grande Beach and Jumeaux Beach. Grande Beach, the closest to Spain, is almost 400 meters in width. Moreover, this seaside town is ideal for a family summer holiday as, in addition to spacious beaches, it also offers shallow access to the sea that's excellent for children.
Group surfing lessons in Hendaye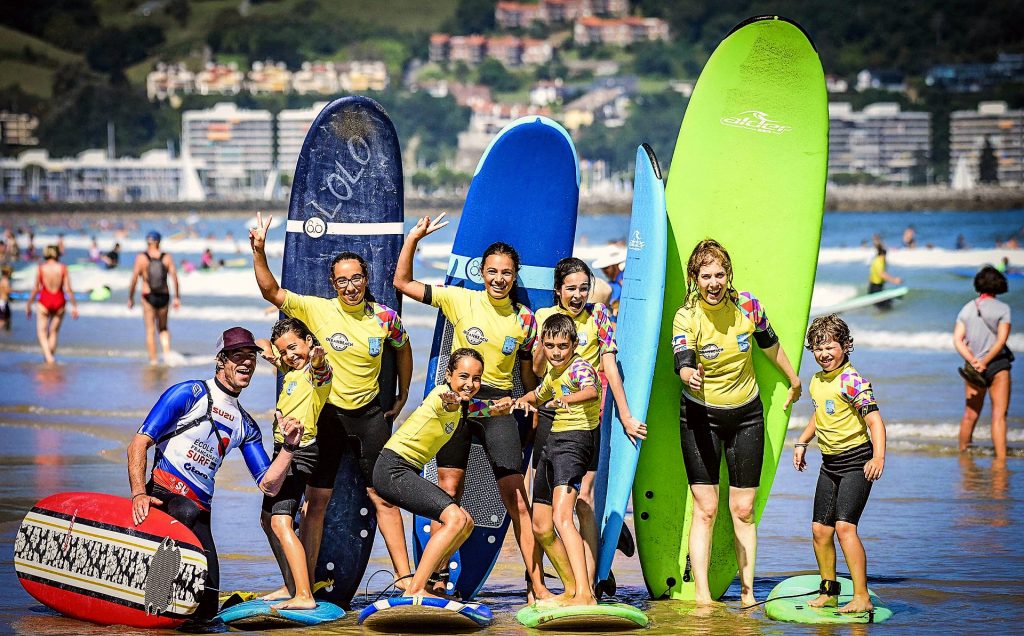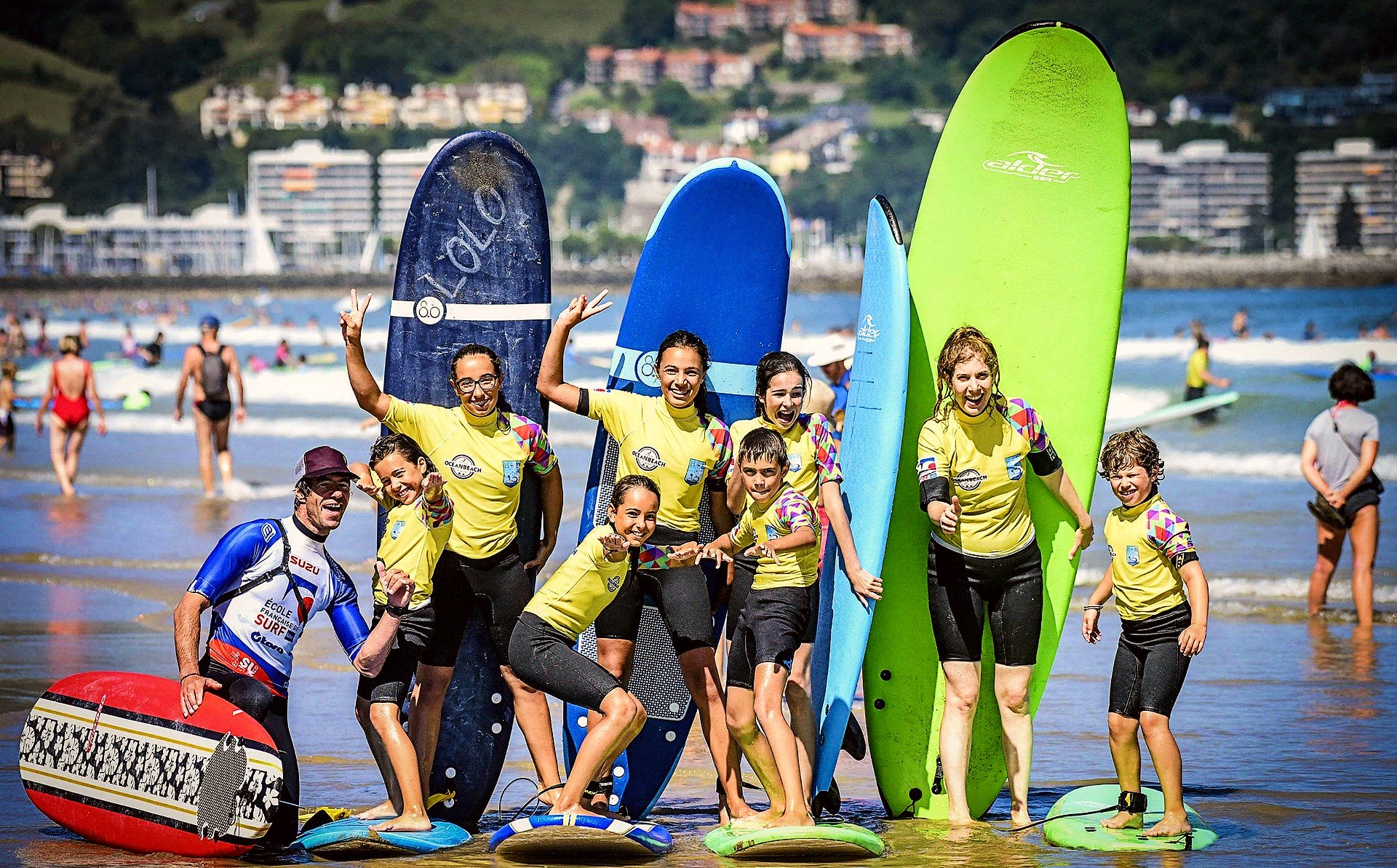 Surf schools in Hendaye offer courses for children from the age of 5 all year round. With the area being particularly suitable for beginners, the surf schools are specialized in teaching people with no or little surfing experience. The surf schools in Hendaye offer group courses from 1 to 5 days, for 2 hours a day in groups ranging from about 6 to 8 participants.
Surfing lessons in Hendaye during your stay in Saint-Jean-de-Luz
Not only those who stay directly in Hendaye can take advantage of the perfect conditions at Hendaye beach to learn how to surf. Many surf schools in Hendaye offer a shuttle service from the nearby seaside town of Saint-Jean-de-Luz. About 30 minutes away from Hendaye, Saint-Jean-de-Luz is a very popular tourist destination because it offers a perfect balance between seaside fun and a more cultural experience.
Since the beach of Saint-Jean-de-Luz lies in an enclosed bay, the waves that come in are not high enough for surfing. Hence, the possibility to book your holiday in Saint-Jean-de-Luz and still be able to enjoy surfing lessons without any stress is an excellent service offered by the surf schools in Hendaye.
Private surfing lessons in Hendaye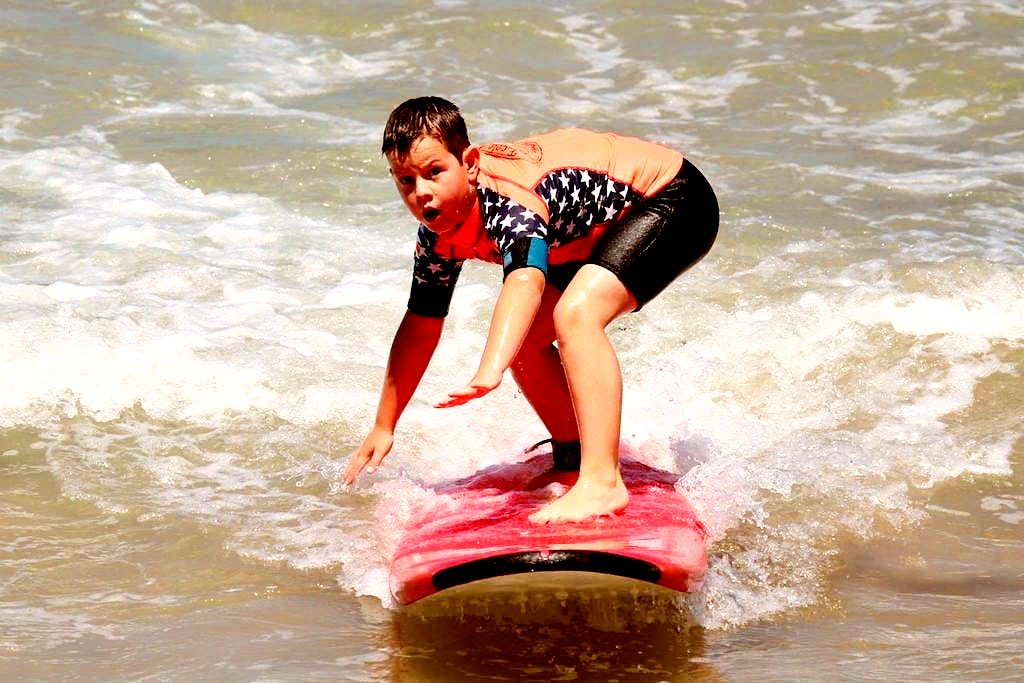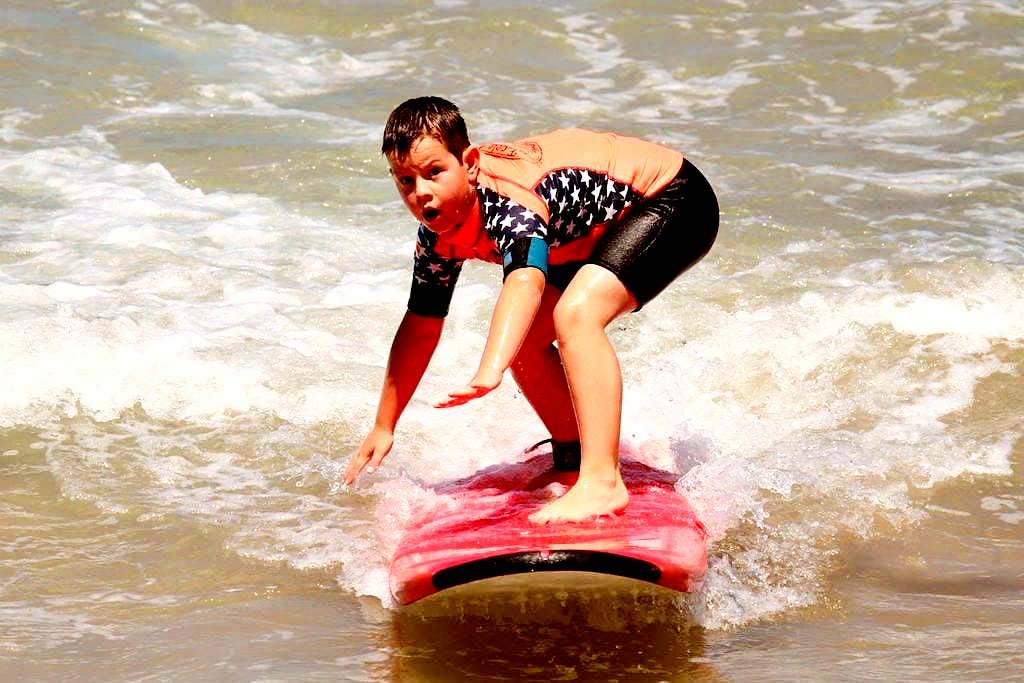 For a more individualized teaching experience, you can also take private lessons alone or with up to 3 other friends. Private surfing lessons last 2 hours and include a warm-up part on the beach and a practice session in the water. There are several advantages to booking a private lesson. Not only will the surf instructor be focused entirely on you, your skills and your insecurities, but the schedule will also be tailored to suit your wishes, making your holiday more flexible and relaxed.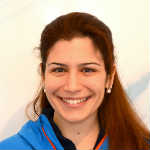 Born in South Tyrol, I love mountains and nature in general. Whether it's 30 degrees or -10 degrees, my motto is "always find new challenges and new emotions in the nature".