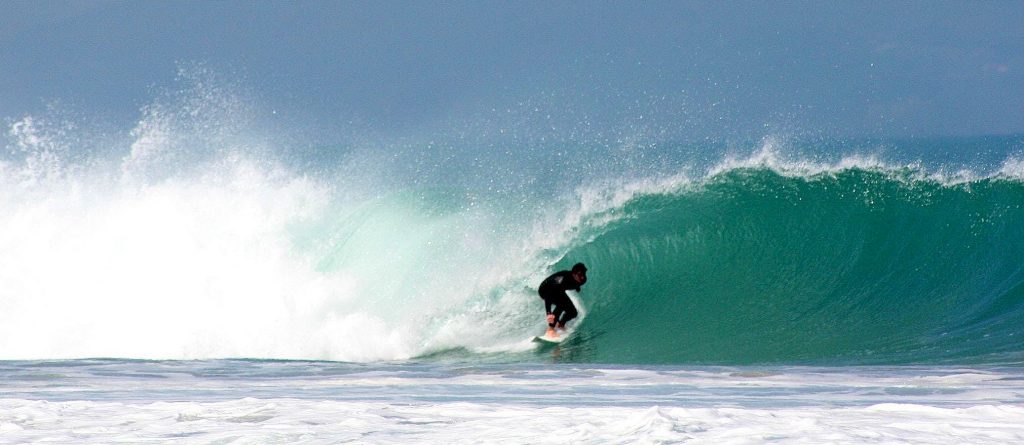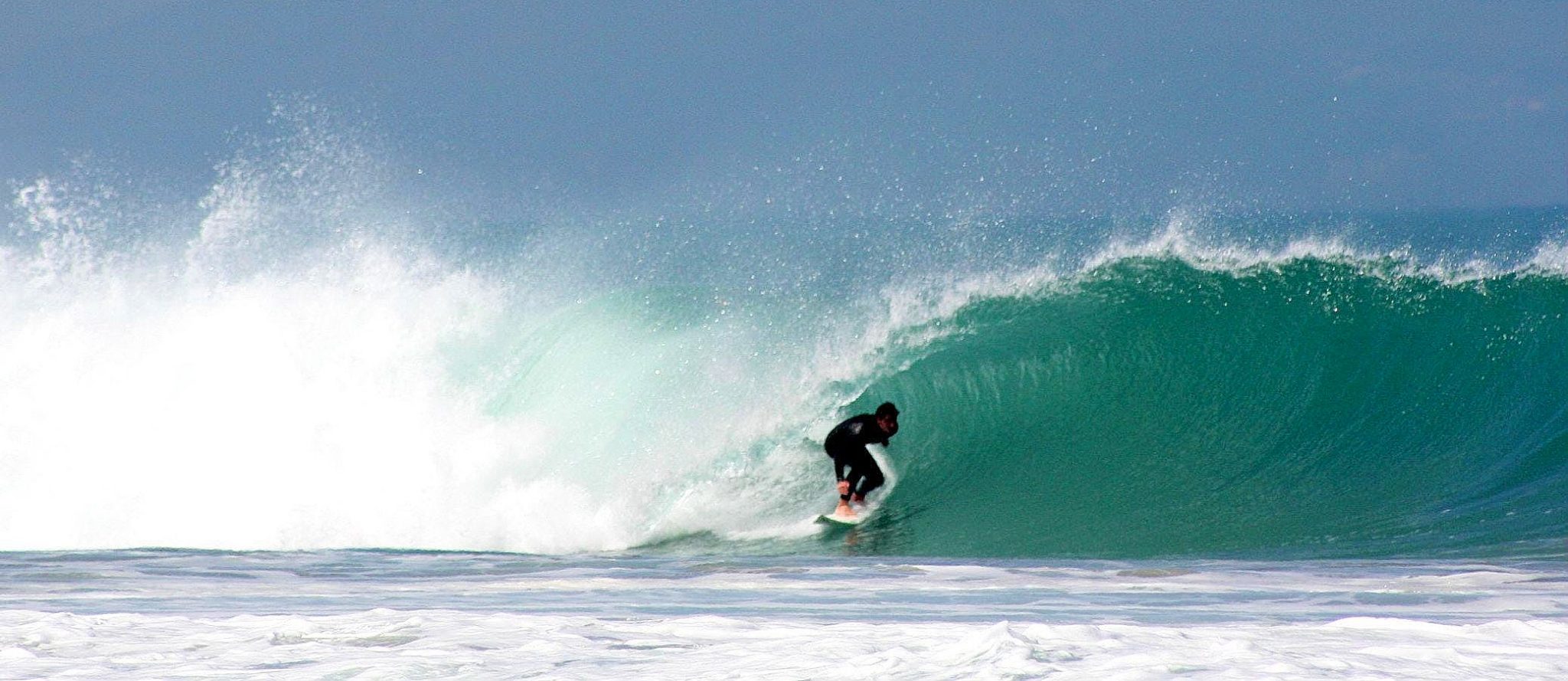 Surfing in Anglet is an experience you won't forget. With 11 beaches, the surf schools in Anglet have a wide choice of spots to go surfing, depending on the wind and the tide. In fact, the 11 beaches of Anglet are part of a much larger resort.
From the Spanish border to the town of Hossegor, the entire coast is perfect for surfing. Indeed, the French Basque coast is one of the most popular surfing destinations in Europe and Anglet enjoys a strategic location just 4 km from Biarritz, the birthplace of surfing in Europe. As such, the beaches of Biarritz and the beaches of Anglet are adjacent and therefore have similar characteristics.
In this article, we will explore the best places to surf in Anglet, what to visit after a good surfing lesson and which cities nearby to visit for even more surfing fun.
4 Reasons to attend surfing lessons in Anglet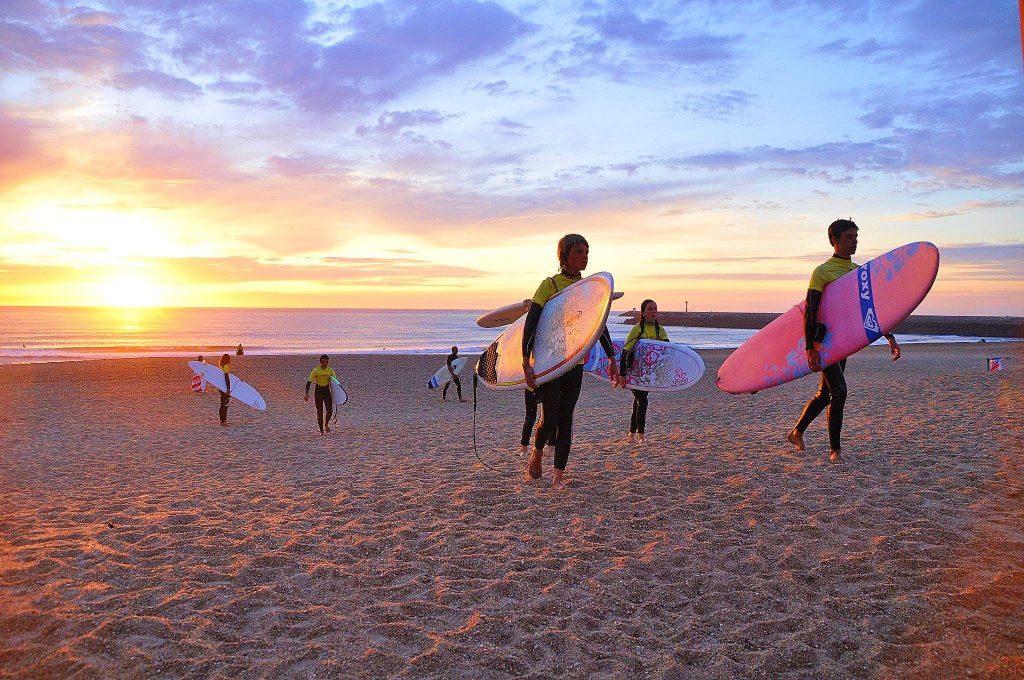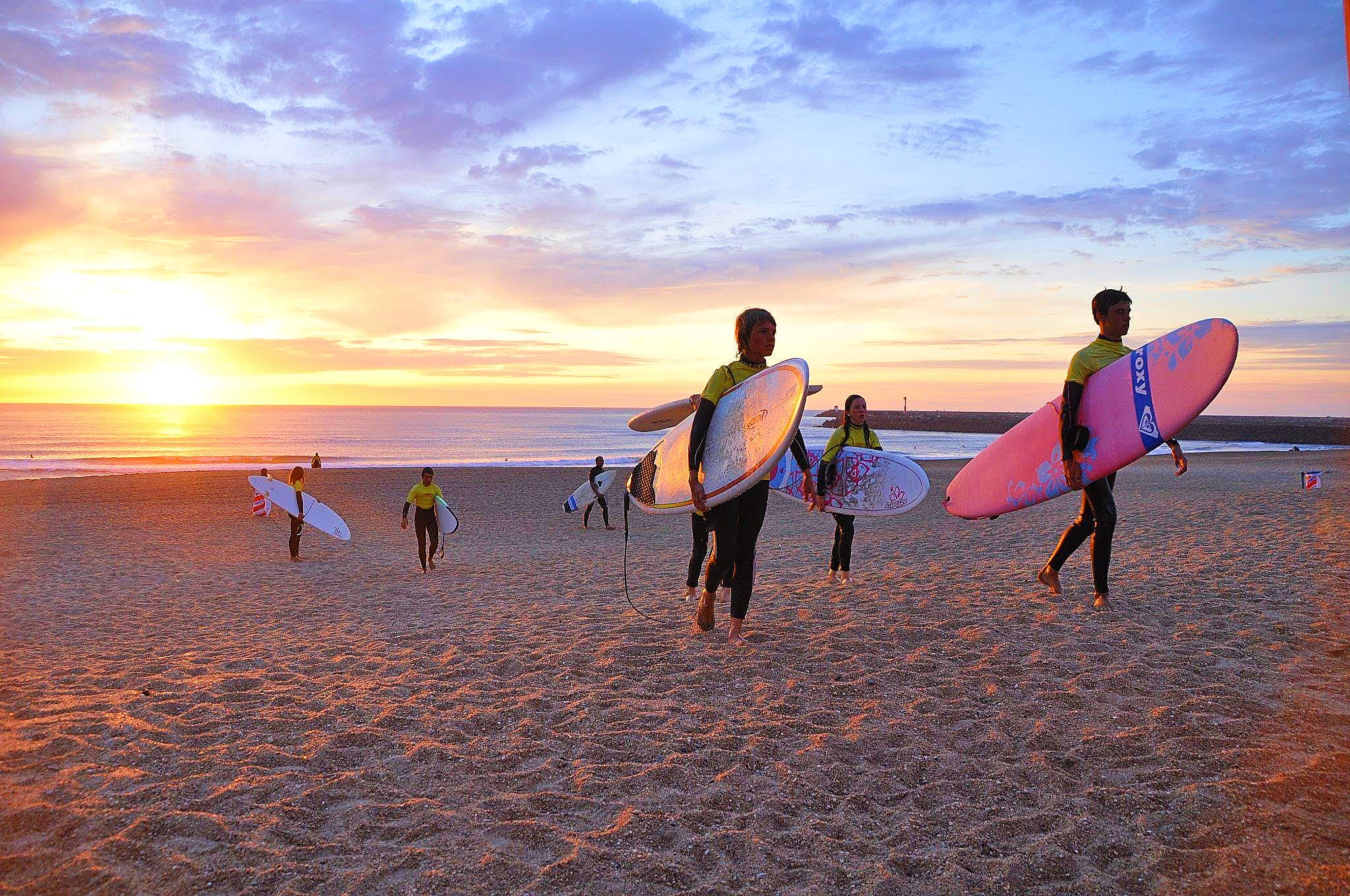 1) 11 beaches to go surfing in Anglet
The first reason to try surfing in Anglet are the 11 beaches. The coast of Anglet is made up of a 4.5 km long sandy beach. However, in order to fight the phenomena of coastal erosion, and thus protect the beaches from storm surges, the coast of Anglet has been divided into small bays with the use of artificial reefs.
For this reason, tourists can now enjoy the 11 beaches which, over time, have taken on increasingly different characteristics. The names of the beaches are: Petite Chambre d'Amour beach (previous name VVF), Club beach, Sables d'Or beach, Marinella beach, Corsaires beach, Petite Madrague beach, Madrague beach, Ocean beach, Dunes beach, Cavaliers beach, La Barre beach.
The beaches of Anglet can be divided into 3 areas: the beaches of the south, the centre and the north. The beaches of the south, being closer to the city, also tend to be more crowded and better equipped. Petite Chambre d'Amour beach is the first beach you reach coming from Biarritz and offers a beautiful view of the lighthouse of Biarritz. This beach often has low waves thanks to the cliff. Club beach and Sables d'Or beach are the only city beaches in Anglet. Sables d'Or beach has volleyball nets and many bars. Club beach, on the other hand, is a very popular spot to go surfing in Anglet and it even hosts the Night Surfing Festival every year. However, both beaches are often submerged at high tide.
The central beaches are great for surfing and are in between the crowded beaches of the south and the more natural beaches of the north. Marinella and Corsaires beaches are the beaches where many surfing lessons are held. Protected by cliffs, they tend to have easy waves, which is why they are suitable for beginners and children.
In the north, you will find Petite Madrague beach, Madrague beach, Ocean beach, Dunes beach, Cavaliers beach and La Barre beach. Some of these beaches border on a golf club. The beaches are wilder with fewer bars and fewer facilities. As such, they are also more natural and less crowded.
Access by car to the beaches of Anglet is much easier than in the nearby city of Biarritz or other towns along the coast. In Anglet, there are numerous beach car parks and they are located exactly at the entrance to the beach. Hence, there is no need for long walks under the sun while carrying backpacks and parasols – a great advantage for families with little ones that don't want to walk a lot.
Sport and nature after your surfing lessons in Anglet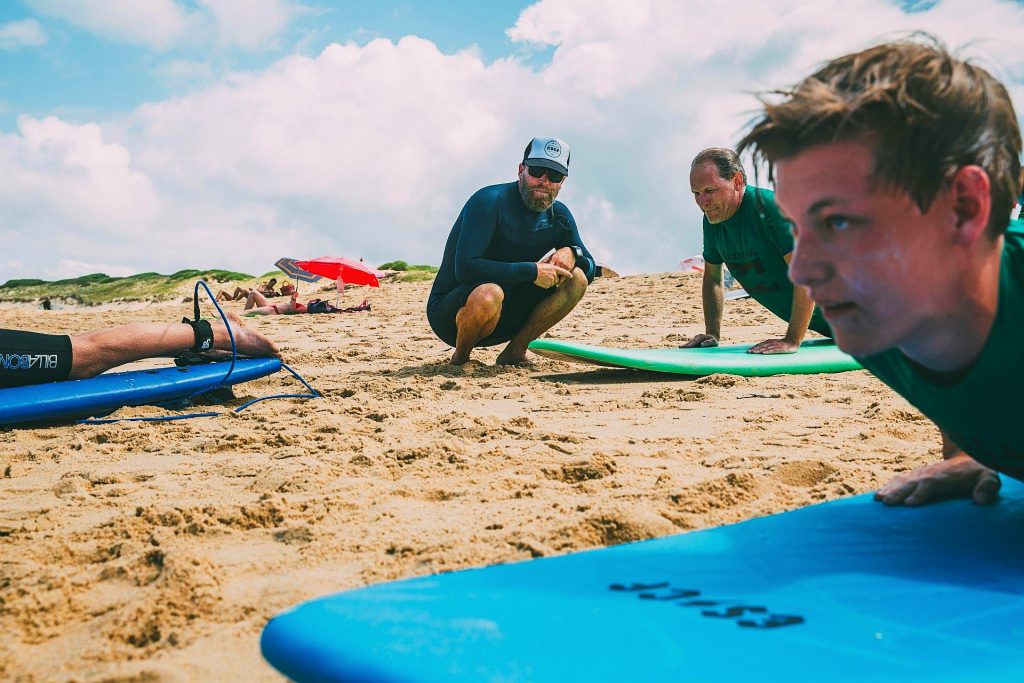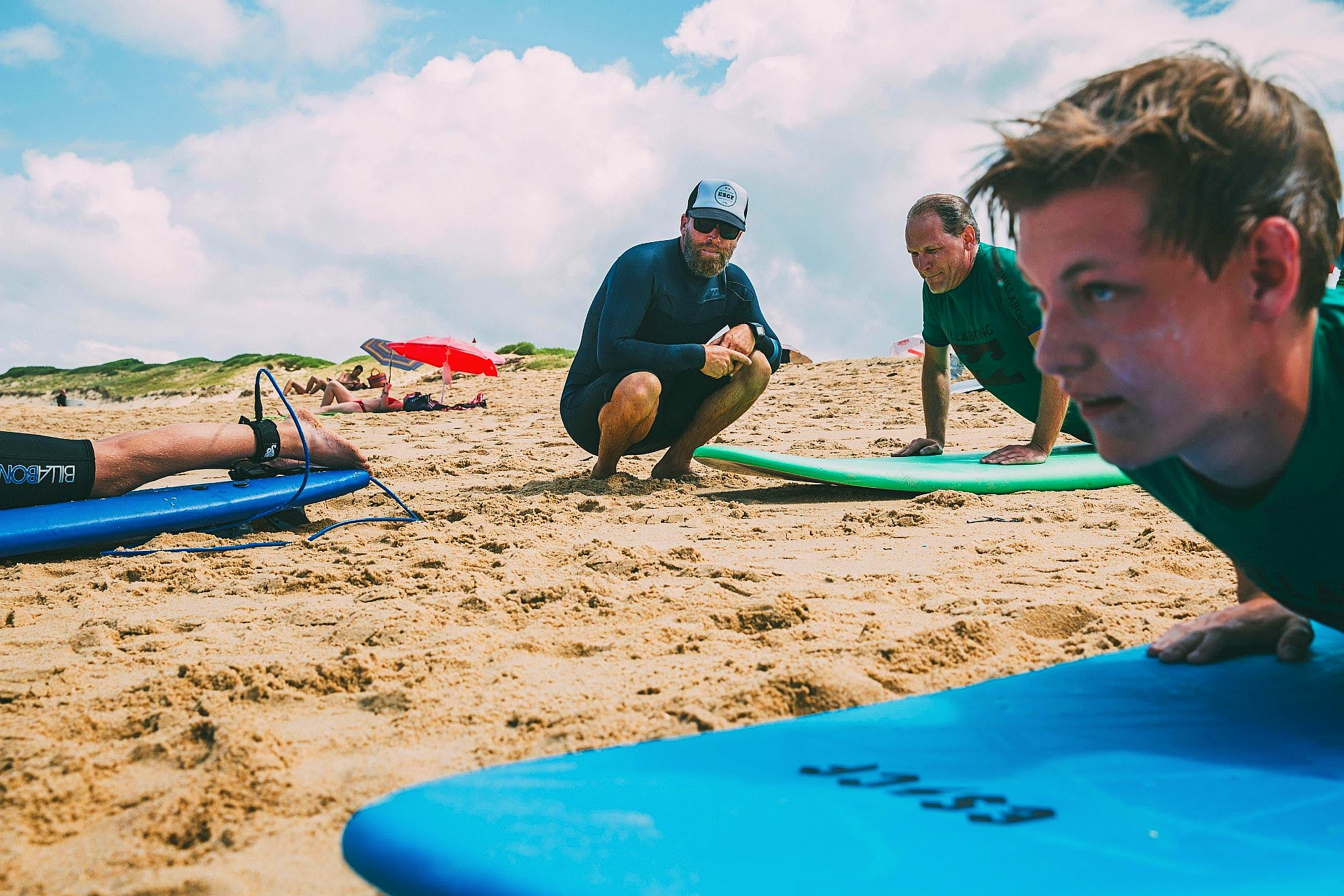 After your surfing lessons in Anglet, you can enjoy another sport surrounded by nature: golf. Indeed, near the beaches of Anglet, there is a golf club: NAS Golf Chiberta (also Golf de l'Impératrice). The golf club is very large and is located exactly behind the beaches of Petite Madrague, Madrague, Ocean, and Dunes. This allows for a wonderful view of the ocean while playing golf, as well as a magnificent and relaxing view of the vegetation when you are on the beaches.
3) Proximity of Anglet to the birthplace of surfing in Europe: Biarritz
As all surf fans already know, it was in Biarritz that the American Peter Viertel introduced surfing to Europe in 1957. This city, already a popular tourist resort of the French upper middle class since the second half of the 1800s, is still a popular tourist destination today. Surfing in Biarritz can sometimes be quite stressful, especially in high season, when the crowds spill over onto the beaches of Biarritz and into the ocean. Surfing lessons in Anglet are therefore preferable for beginners, especially if you want to take surfing lessons in high season (July-August).
Indeed, Anglet offers all the advantages of a location that is a little less famous and therefore a little less crowded, but still close to the epicentre of surfing in Biarritz. From Anglet, you can reach Biarritz in just 10 minutes by car or in just a little less than 20 minutes by bus.
4) Centrality of Anglet on the "surf coast"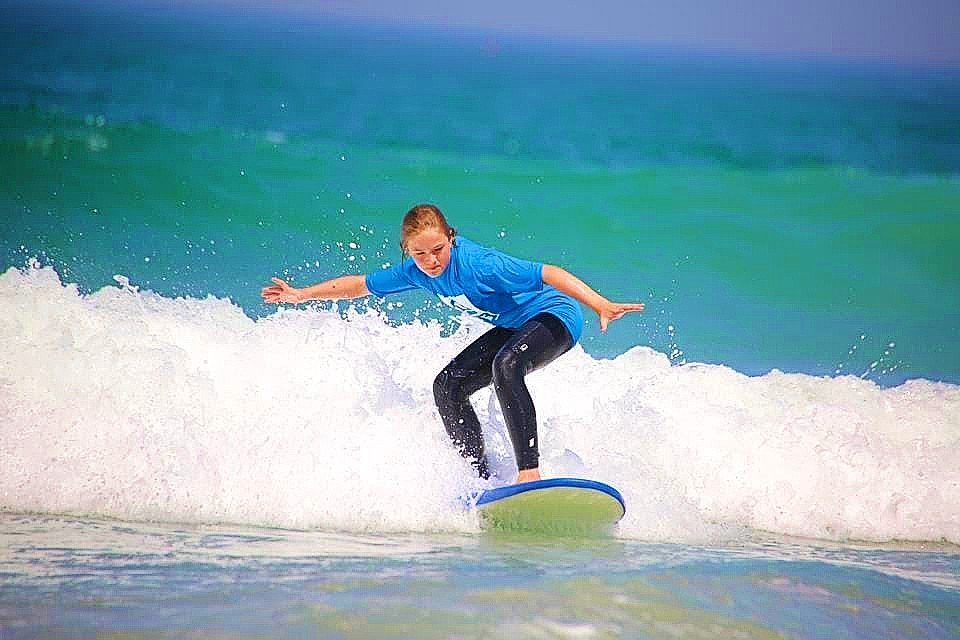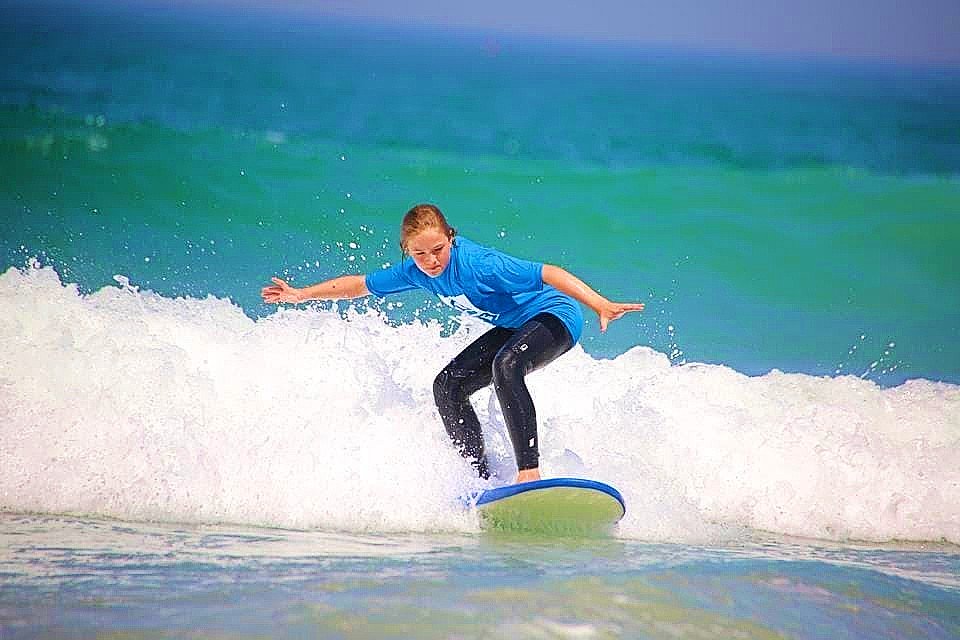 Starting from Hendaye, continuing through the French Basque country and proceeding to the first towns of the Landes region until Hossegor, you can find a real "surf coast". Along the southwest coast of France, there are, in fact, numerous spots that are ideal for surfing and which have a great reputation.
Anglet is located in the centre of this coast, a 30-minute drive from Hendaye and a 40-minute drive from Hossegor. Staying in Anglet during your surfing holiday, you can quickly reach all the best beaches to go surfing. As a beginner, you can spend your holiday taking a course at one of the surf schools in Anglet and then, once you've learned the basics, explore the surroundings and find your favourite spot.
However, if you are already more advanced, you can choose which spot to visit every morning, based on the weather and the tides, and perhaps take a private surfing lesson on the beach you have decided to go to.
This article is part of a wider series of articles about "the French surf coast", so if you want more information about Hendaye and Saint Jean de Luz, Biarritz or Hossegor and Seignosse, you can consult this page: Surf on the French Atlantic Coast.
Private and group surfing lessons in Anglet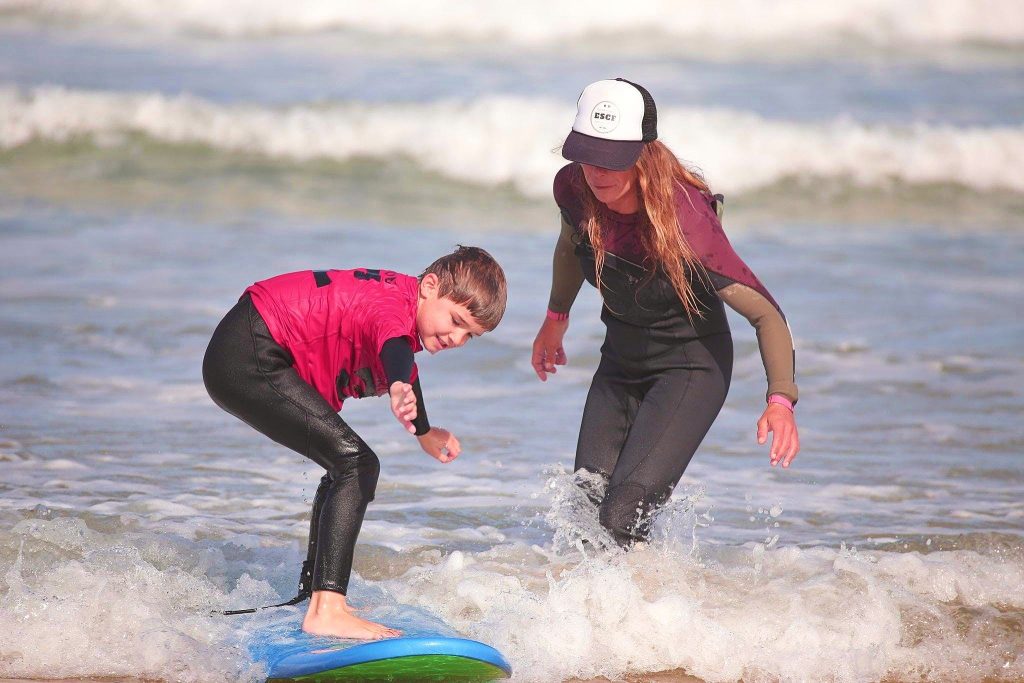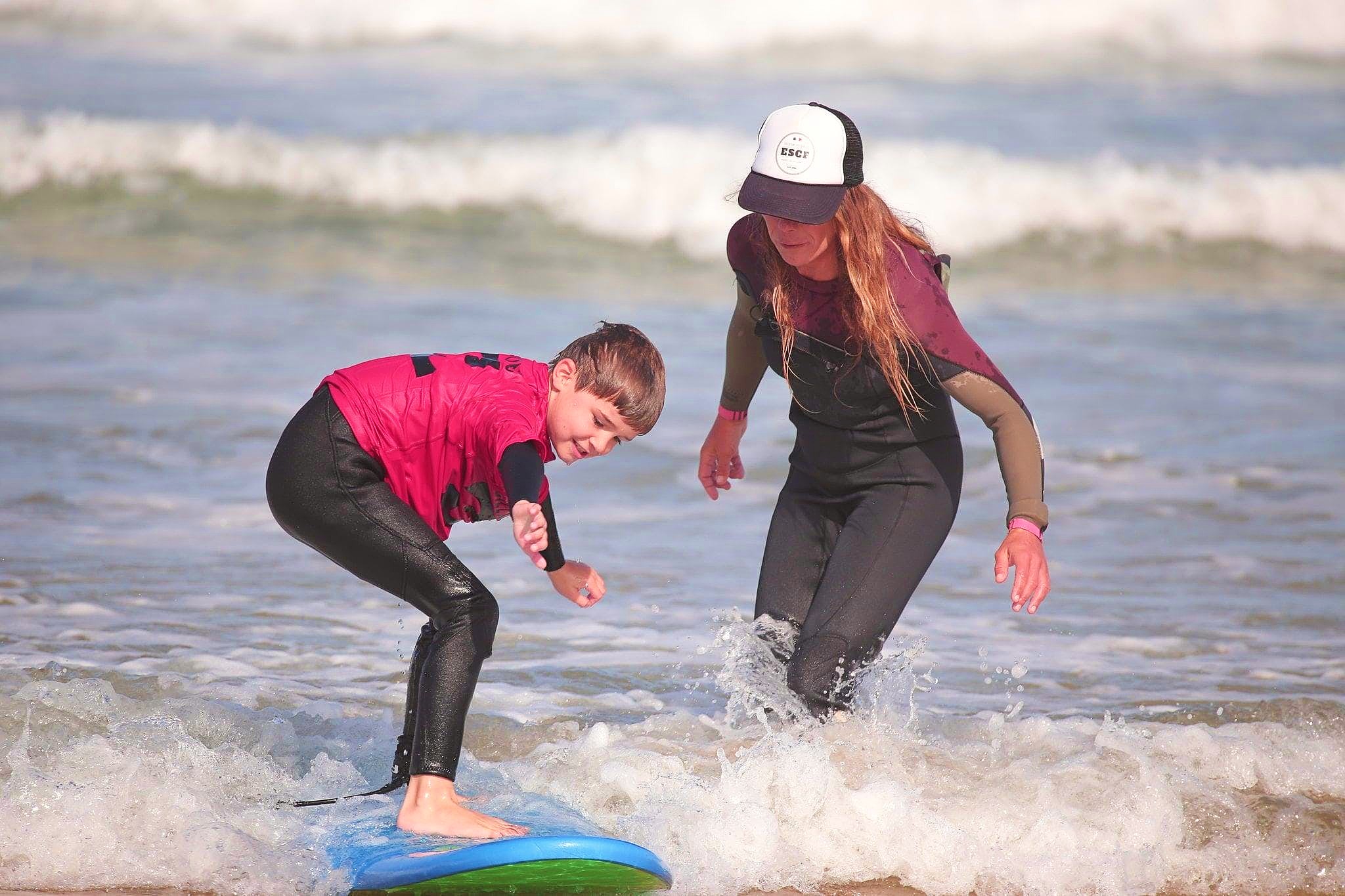 Surfing lessons in Anglet can be very useful if you want to learn how to surf or improve your technique. It doesn't matter if you're still young or if, as an adult, you want to make your dream come true, the surf schools in Anglet welcome all aspiring surfers from the age of 8. Depending on your age and surfing level, you will be divided into small groups of up to 8 participants.
Group lessons normally last 1 and a half hours and can continue, depending on your preferences from one day up to 5. With some surf schools in Anglet (for example ESCF – Billabong Surf School and Gliss'Experience Anglet) you also have the possibility to book a double session lasting 4 hours. This is recommended for those who already know how to surf but want to improve their technique quickly. Other schools (such as Anglet Surf Spirit), on the other hand, allow you to keep the equipment for 1 hour after the end of the lesson in order to practice on your own.
Private surfing lessons in Anglet can be useful if you're staying in the city for a short period of time and want to improve very quickly. An instructor will be fully dedicated to your needs, and will make the 1 and a half hour lesson a real success. Private surfing lessons in Anglet can be taken individually or with up to 3 friends.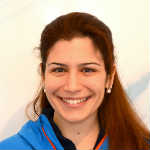 Born in South Tyrol, I love mountains and nature in general. Whether it's 30 degrees or -10 degrees, my motto is "always find new challenges and new emotions in the nature".