There are so many more outdoor activities in Mallorca than just sitting under a parasol and sipping a drink with the sound of the waves in the background. Although relaxing on the beach is one of the wonderful parts of spending your holidays on the largest of the Balearic Islands, you will be amazed by the variety of outdoor activities to try in Mallorca. Alongside the more traditional activities such as scuba diving, boat rides and snorkeling, you will find the most unusual and exciting things to do such as a hot air balloon ride and coasteering.
Above, we provide you with a map with all the activities mentioned in the article. To discover even more things to do, zoom in on the areas of interest. Below the map, you can learn more about the best activities to do in Mallorca. Take advantage of our advice and your holiday in Mallorca will be unforgettable.
1. Scuba Diving in Mallorca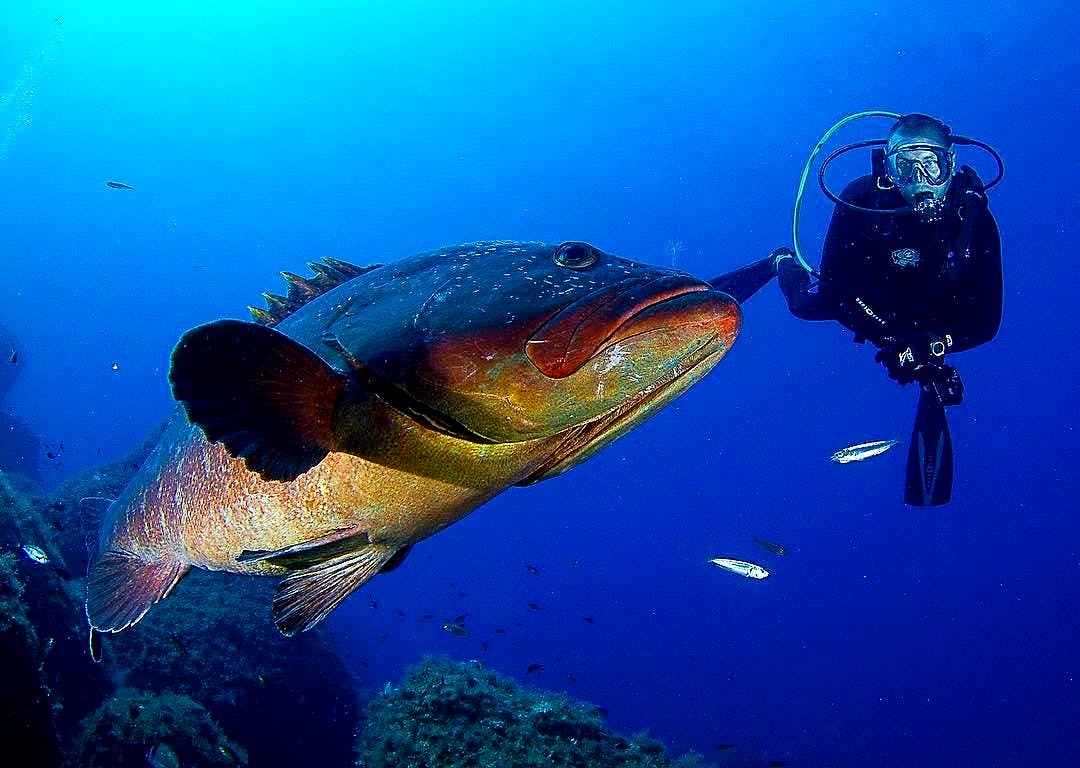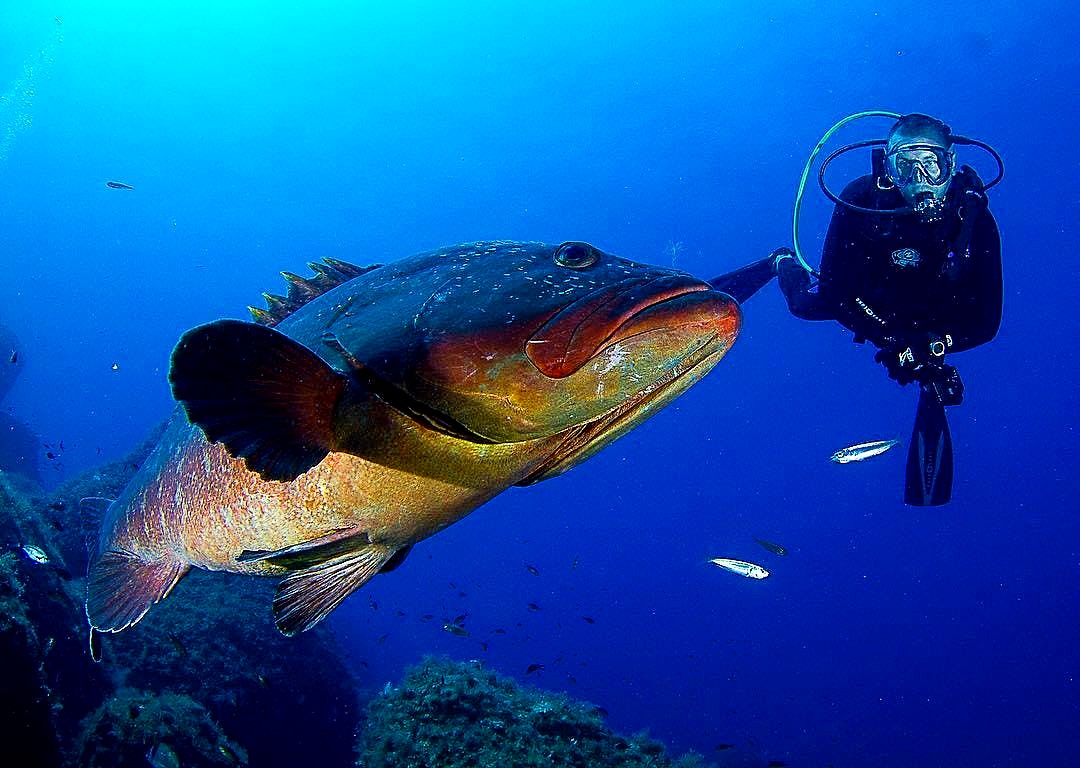 The possibility of combining a relaxing holiday as a couple or family and the exploration of typically Mediterranean underwater fauna attracts many tourists to Mallorca all year round. Here, you can find everything scuba divers of all levels can wish for. In fact, the area offers caves, wrecks and a nice variety of Mediterranean fish combined with good visibility underwater.
The range of offers for diving in Mallorca is truly vast. For beginners, it is possible to gain some initial experience by participating in half-day diving trials or a full open water course. If you are already certified, you can take part in a guided tour to one of the underwater sights. Some of the most stunning areas are Palma Bay, with numerous wrecks, Ratjada cove, where several caves branch off, or in Cala Marmassen, where you can see octopuses, barracudas and moray eels.
2. Boat Trips in Mallorca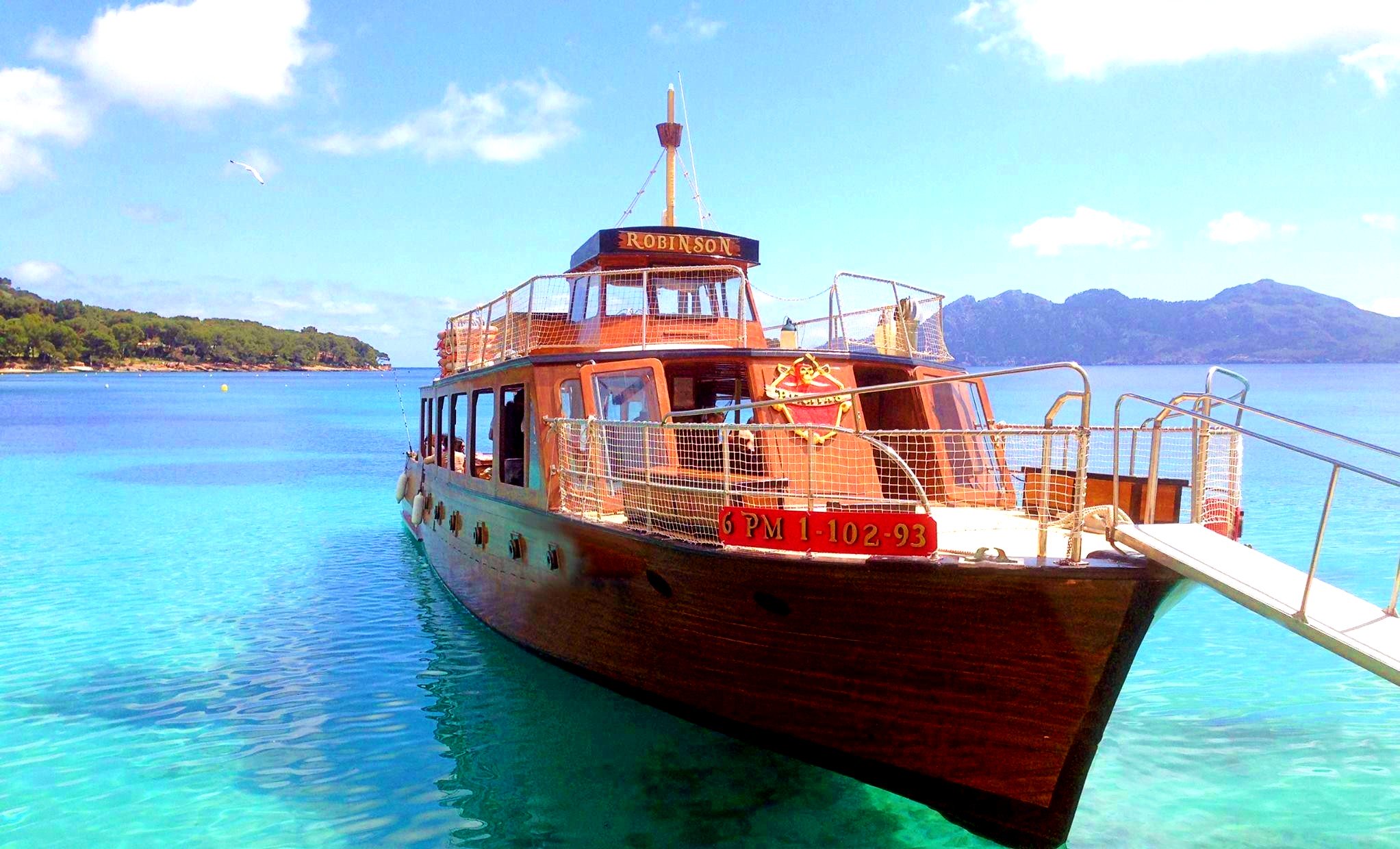 In Mallorca, visitors have the possibility to enjoy a classic boat tour, which allows you to visit new places, see semi-deserted bays and swim in crystal clear waters. These types of offers are typically combined with the opportunity to go snorkeling, try new activities such as SUP and taste local dishes. Furthermore, there are private boat rides, where you can decide what to do and enjoy the boat all to yourself. In addition, there is also something that you can't often find elsewhere, party boats that offer evening boat trips designed for those who want to dance into the sunset with cool drinks and fun people.
The day cruise in Mallorca along the north coast is the best one. Less crowded than the other coasts on the island, the northern part offers spectacular cliffs of over 180 meters in height. At Cape of Formentor, you can admire the famous lighthouse built in 1863. Located in the most northern part of the island of Mallorca, the lighthouse stands on a very high and massive cliff and from the sea creates a stunning view.
If you are in the most eastern part of the island and you don't want to travel too far for your boat tour, we recommend a tour of the coves, a typical tour, starting from Puerto Cristo and visiting the coves of: Cala Varques, Cala Sequer, Cala Magraner, Cala Pilota and Cala Virgili.
3. Kayak in Mallorca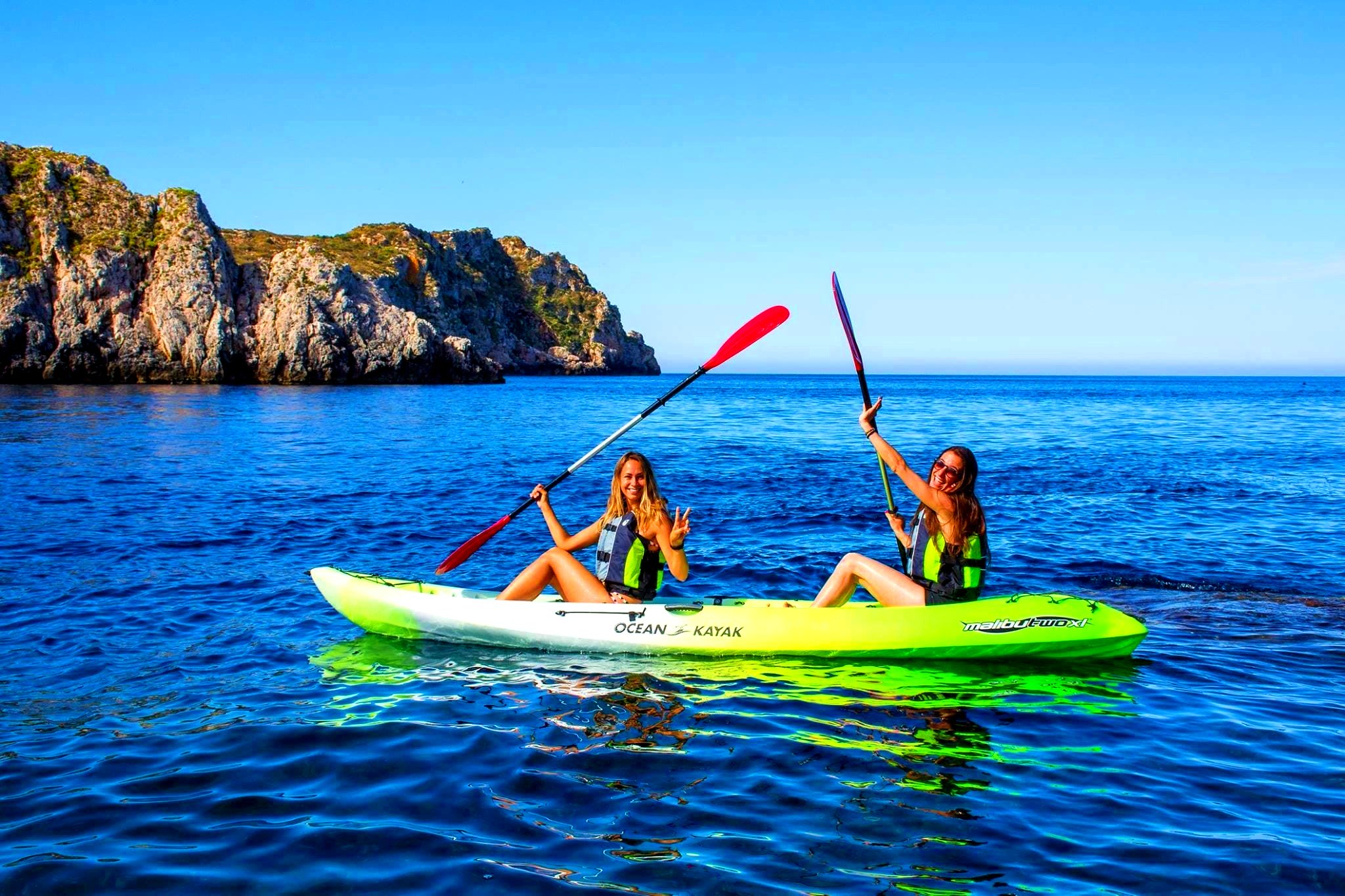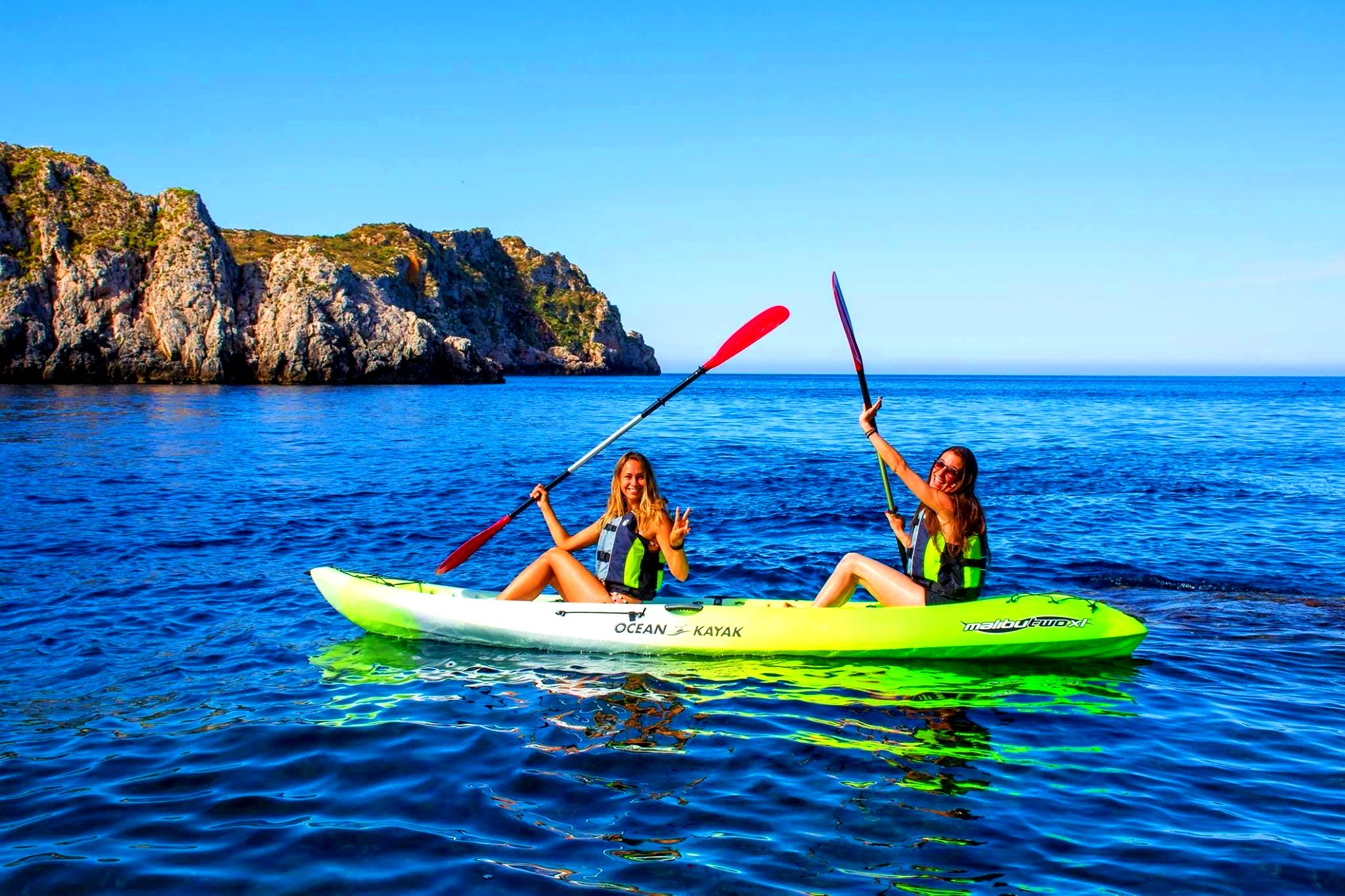 If you are looking for a more sporty way to admire the coast, kayaking is definitely an activity to consider. A guided tour, for example, is ideal if you want a half-day adventure that allows you to explore the northwest coast and even reach a small island using your own strength. The island Malgrats, about 1 km away from Mallorca, will allow you to dive into crystal clear waters and admire uncrowded natural landscapes.
If you want to improve your paddling technique or learn to kayak from scratch, the private courses that are on offer have a very flexible duration and can be attended alone, as a couple or with your group of friends.
4. Snorkeling in Mallorca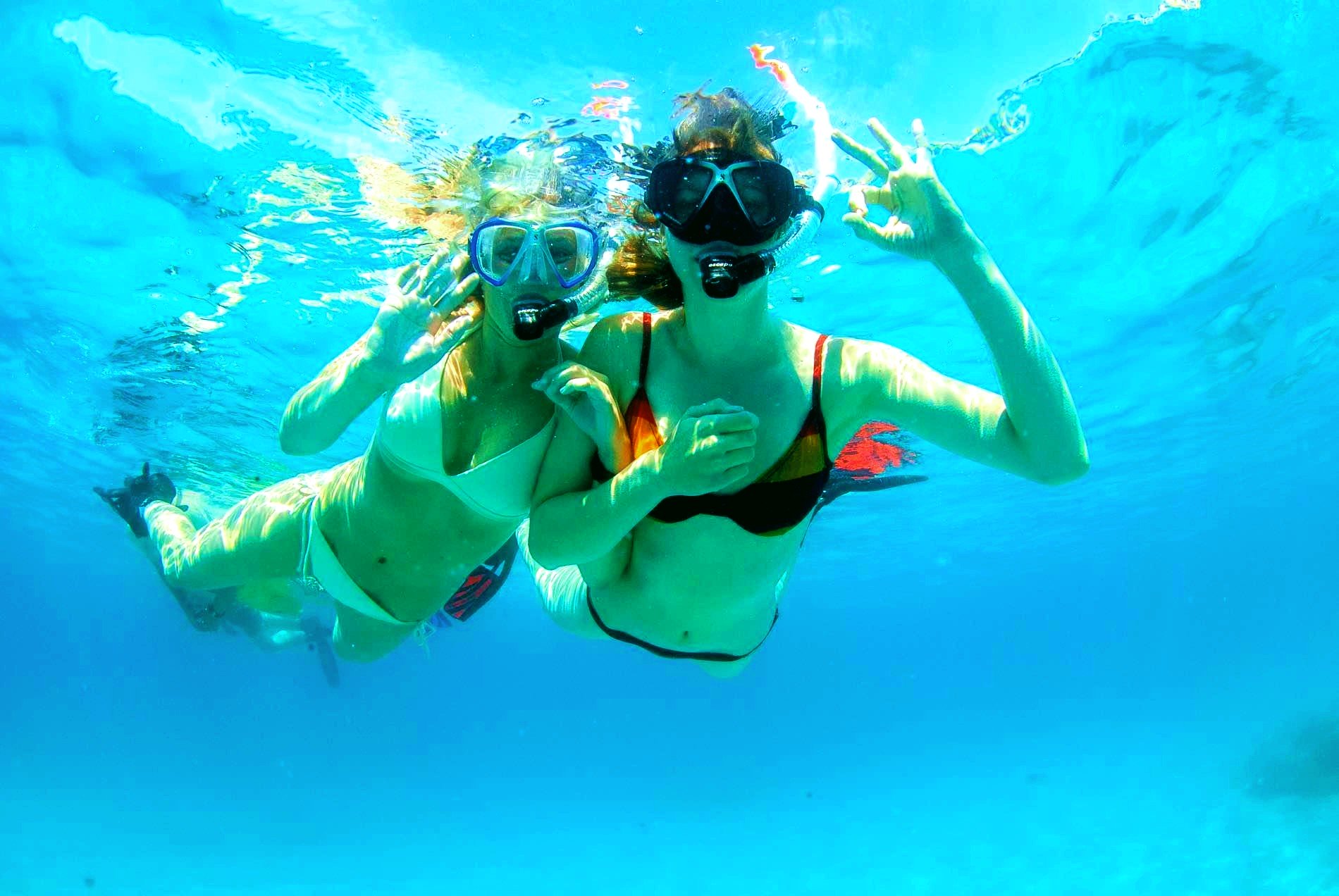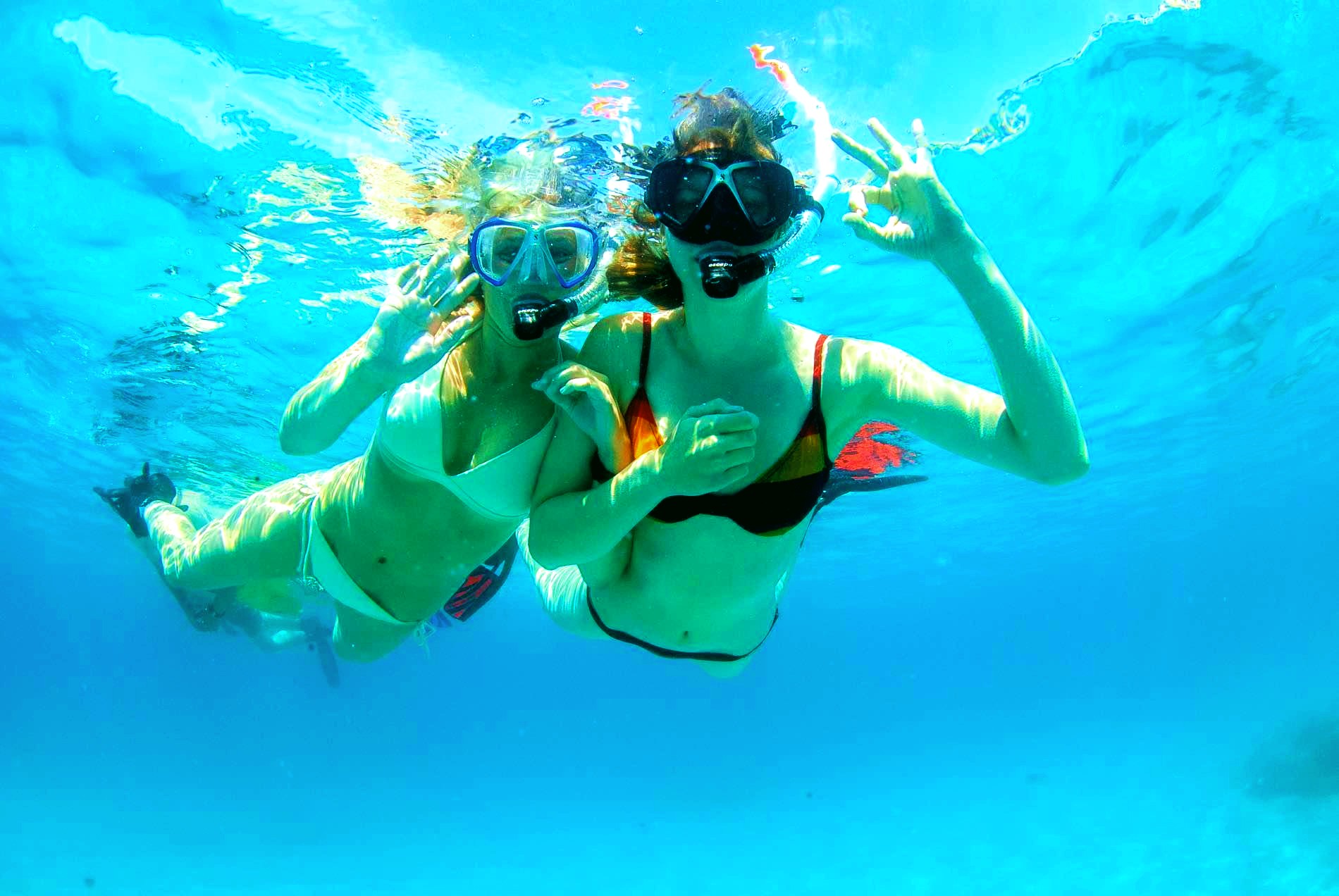 In a sea as rich in Mediterranean fauna as that around Mallorca, snorkeling allows you to see schools of colourful fish in their natural environment, get to know the seabed and swim in crystal clear waters. Followed closely by a local guide, who knows how to take you to the most exciting places on the island, you will have a truly memorable experience.
Mallorca's water is very clear. This allows you to see very far down into the depths of the sea. With your underwater camera, you can take impressive photos and enjoy a beautiful and refreshing day out.
Snorkeling can be booked as a stand-alone activity or can be done as part of a boat trip. If you decide to book a snorkeling excursion, this will be the main purpose of the trip and you will have your guide and equipment at your disposal. If you wish to try snorkeling in Mallorca as part of a more comprehensive tour, you can book a boat trip that offers the possibility to use the snorkelling equipment. This way, you can try the activity during the breaks for swimming.
5. Balloon Rides in Mallorca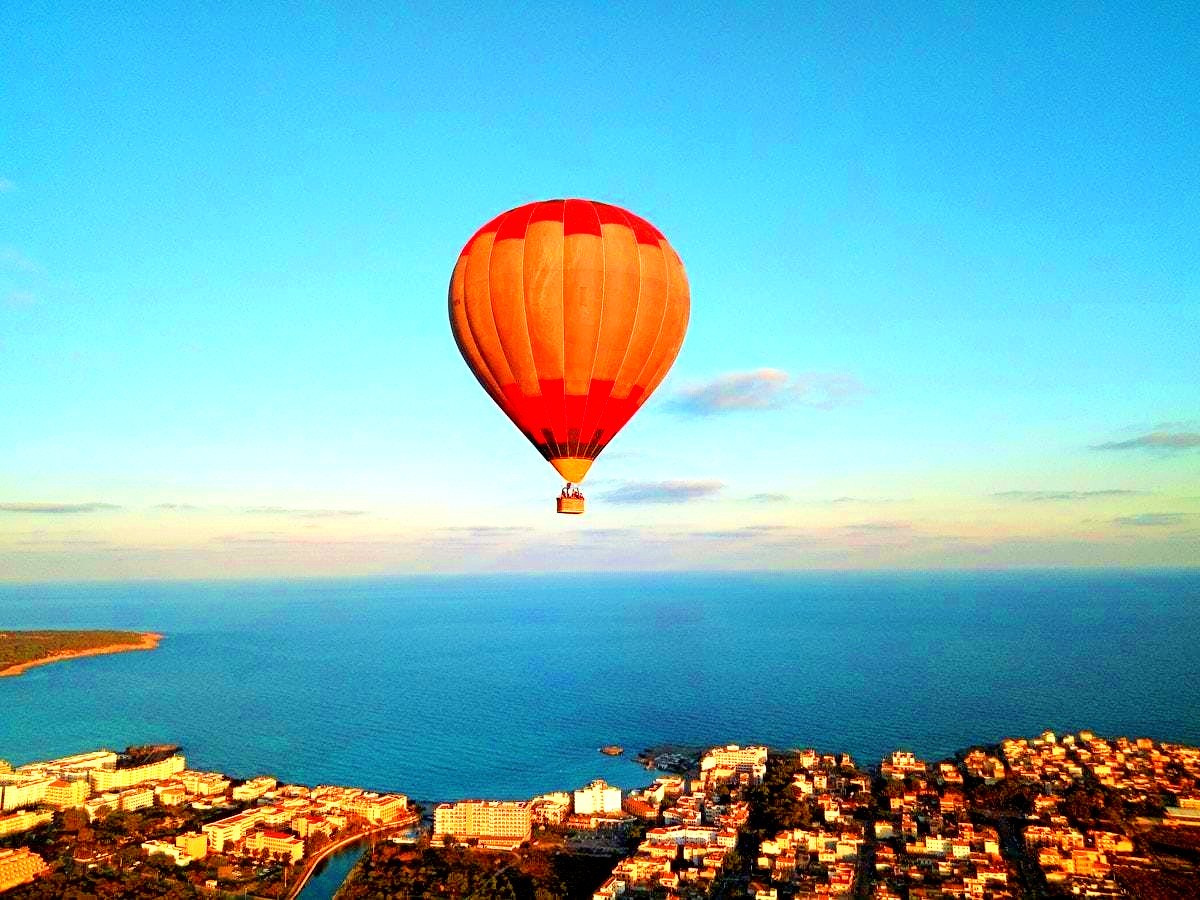 In Mallorca, there are many ways to make your holidays unforgettable. If the island's beautiful unspoilt nature, long white beaches and unforgettable sunsets are not enough, try a hot air balloon ride.
Absolutely fascinating, awe-inspiring and thrilling, a balloon flight will definitely make your holiday epic. Fly over one of the most beautiful islands of the Mediterranean in total silence. The flight lasts about an hour and, since you cannot control the direction of the balloon, you will be carried by the wind to discover new landscapes.
In Mallorca, you can fly in a hot air balloon both in the morning and in the evening. If you are prepared to wake up at dawn, you can enjoy a calmer and more relaxing flight and float gently in the sky while the island wakes up. If you prefer the romantic tones of twilight, the evening flight is the one for you.
6. Coasteering, Canyoning & Speleology in Mallorca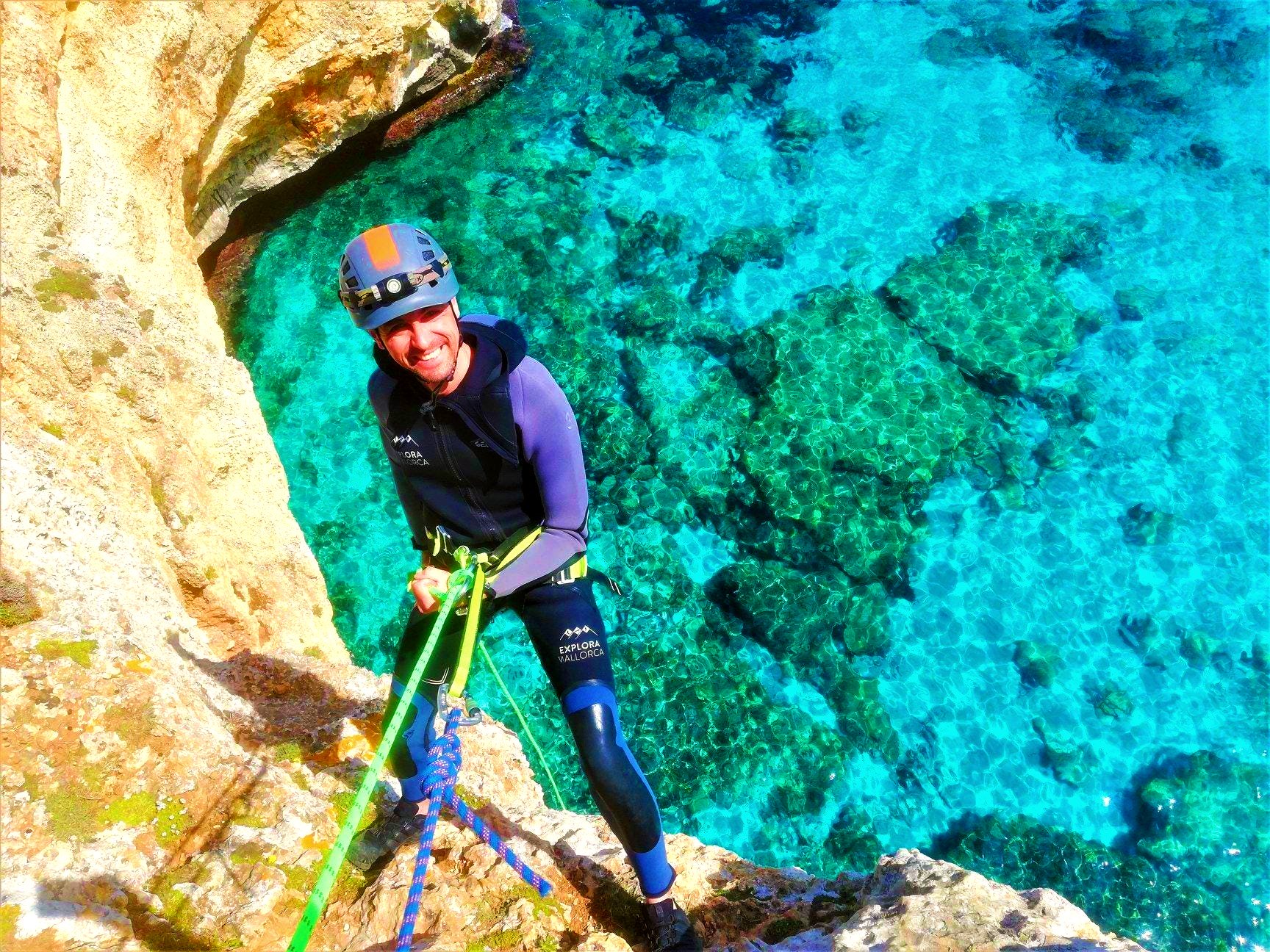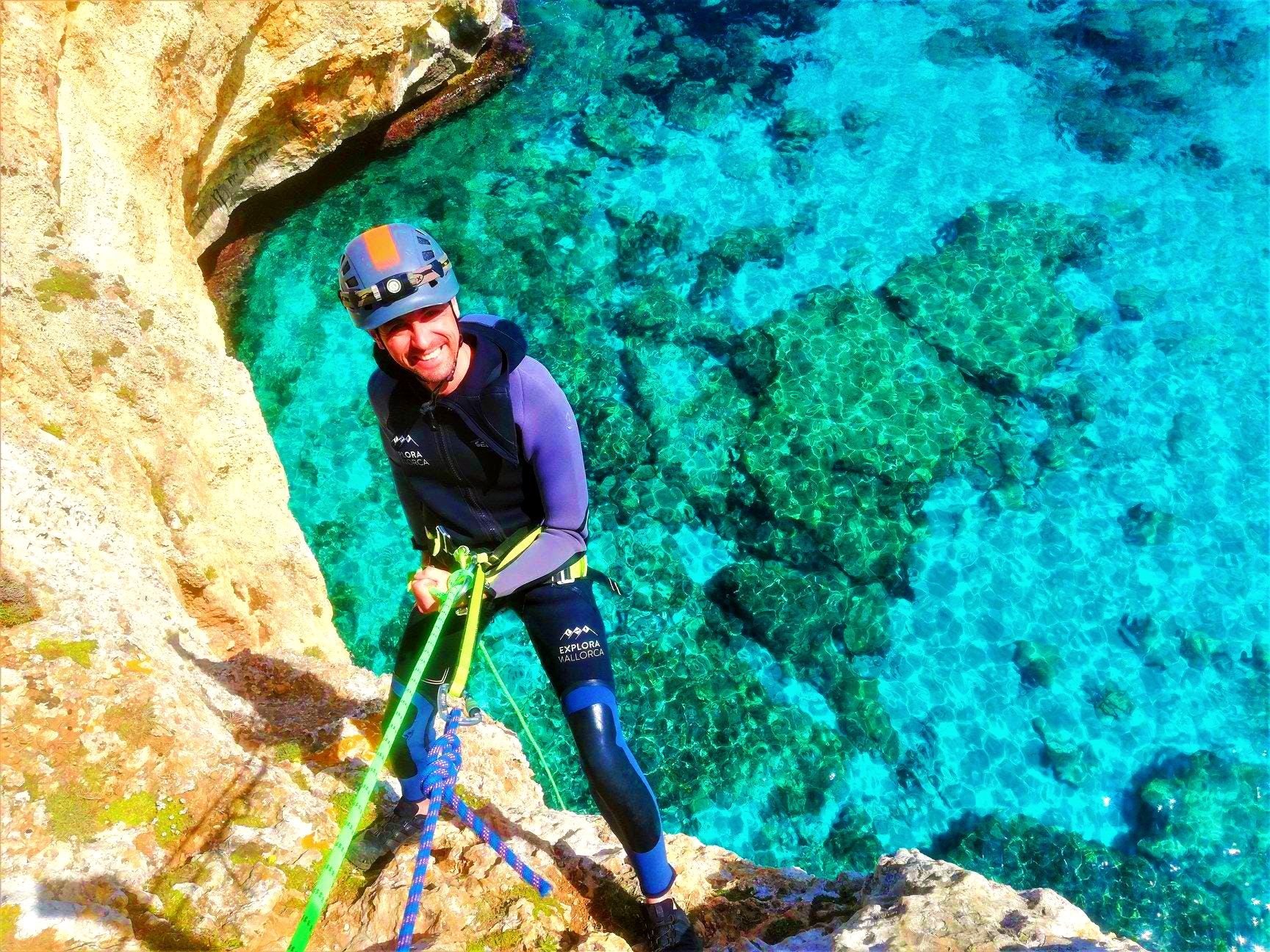 Do you like jumping in the water and climbing up and down cliffs? Coasteering is an activity that combines these two things. The tours consist of you maneuvering along the seaside for a few kilometres and exploring the coast. Abseiling down rock faces and jumps into the sea make the activity a lot of fun for anyone who likes an adrenaline boost. Moreover, the many caves you encounter along the way will likely stimulate your curiosity to discover. Together with a guide, you can go on an incredible journey that will have you discovering some of the hidden gems along Mallorca's unique coastline. You can find several coasteering tours for beginners and from the age of 10. This way, even the little ones can join in on the fun and get to know the wonders of this outdoor sport.
For those who prefer tours further away from the water, there is an equally broad set of offers available. Speleology and canyoning tours are not to be missed if you love the unknown. If you've already had canyoning experience, you could try the Son Gallard canyon tour. Just over 4km long, with an altitude difference of 325m, the route offers spectacular views of the west coast between Valldemossa and Deia.
7. SUP in Mallorca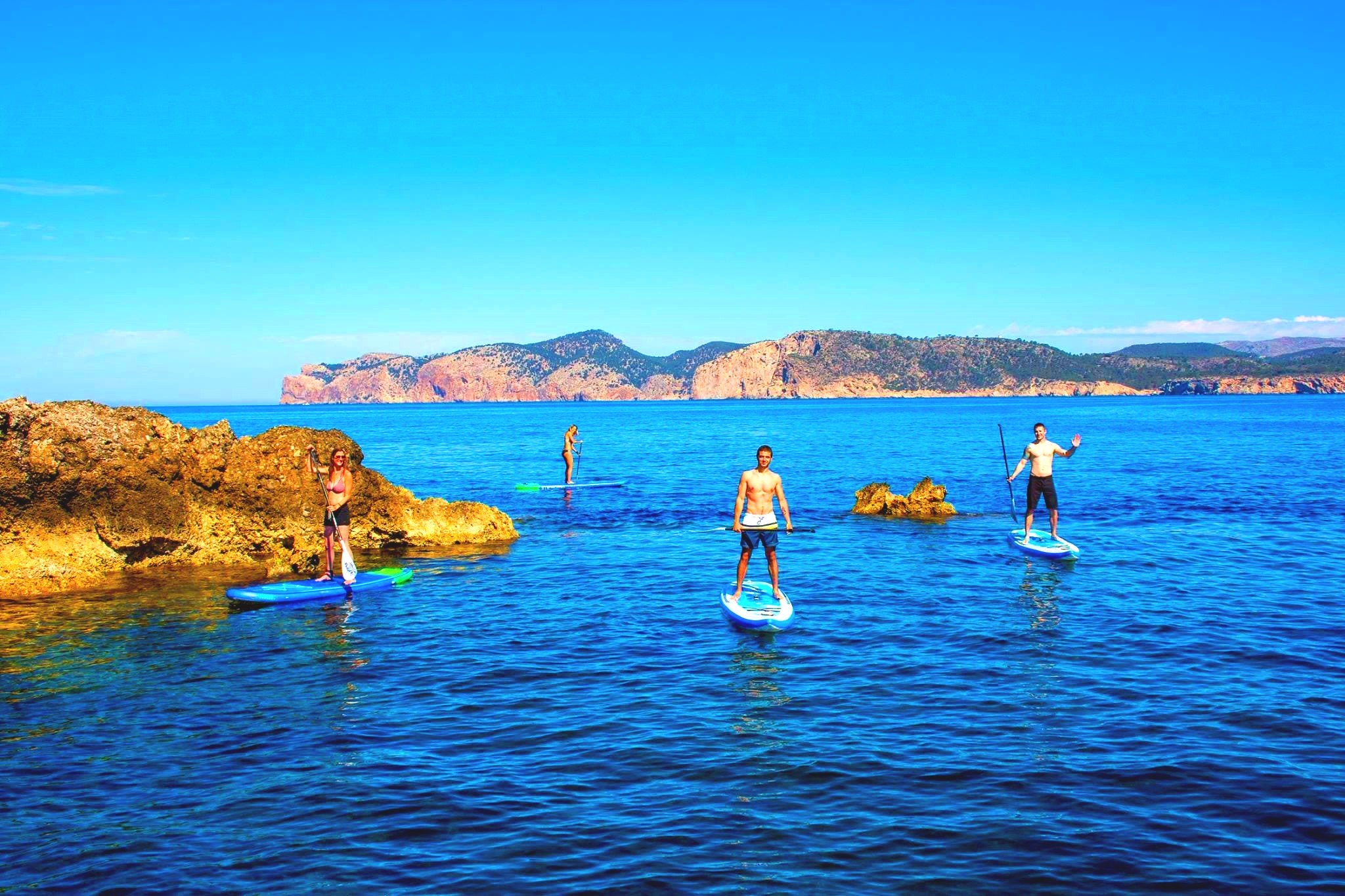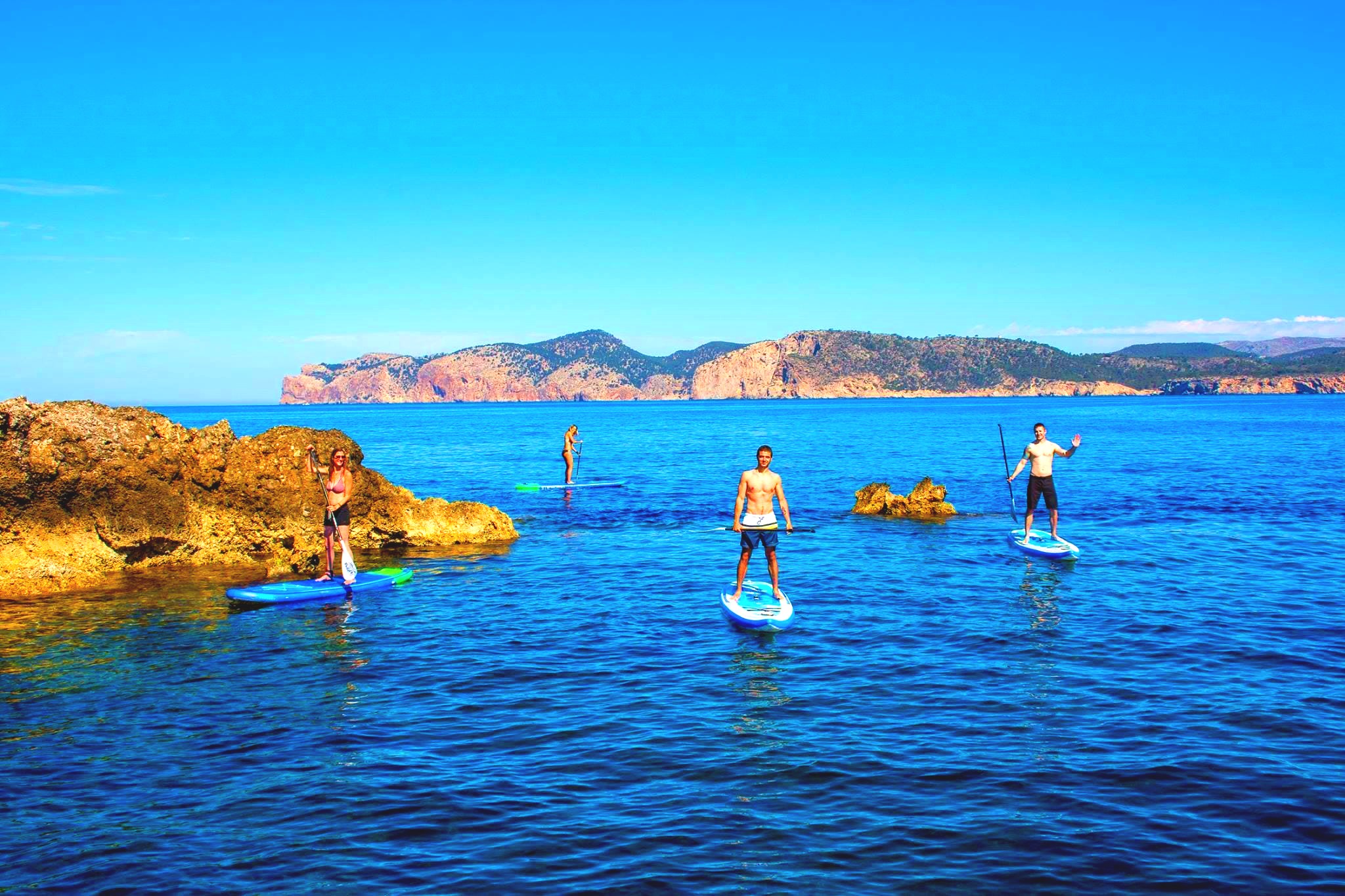 Over the past couple of years, SUP has become one of the most trendy sporting activities. Whether you are by the sea, on a river or on a lake, there is nearly always someone exploring the coast with the paddle board. So why not try this fun experience in Mallorca? There are many offers on the Spanish island although the best ones are the private courses or the tours with a guide.
The guided tour for example is suitable for everyone, even those who have never tried stand up paddleboarding. The tour starts from the beach of Calvià and takes place close to the island Malgrats. This small piece of land, about 1 km from the coast of Mallorca is a natural paradise with crystal clear pools of water. You can stop here, take a refreshing swim and continue your exploration.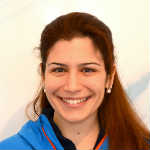 Born in South Tyrol, I love mountains and nature in general. Whether it's 30 degrees or -10 degrees, my motto is "always find new challenges and new emotions in the nature".