Have you booked your holidays and are now wondering what to do in Malta? There are so many outdoor activities in Malta to have fun, relax and discover nature. Apart from diving, the most popular activity in the archipelago, you'll find boat trips, jet skis, kayaking, banana boat rides and much more.
Here, we'd like to show you a selection of summer outdoor activities in Malta that should not be missed. Our map will help you get oriented, and the text below will help you find interesting tips for organizing and booking the best things to do in Malta:
This map shows you the meeting points of all the outdoor activities in Malta we will describe below.
1. Scuba diving in Malta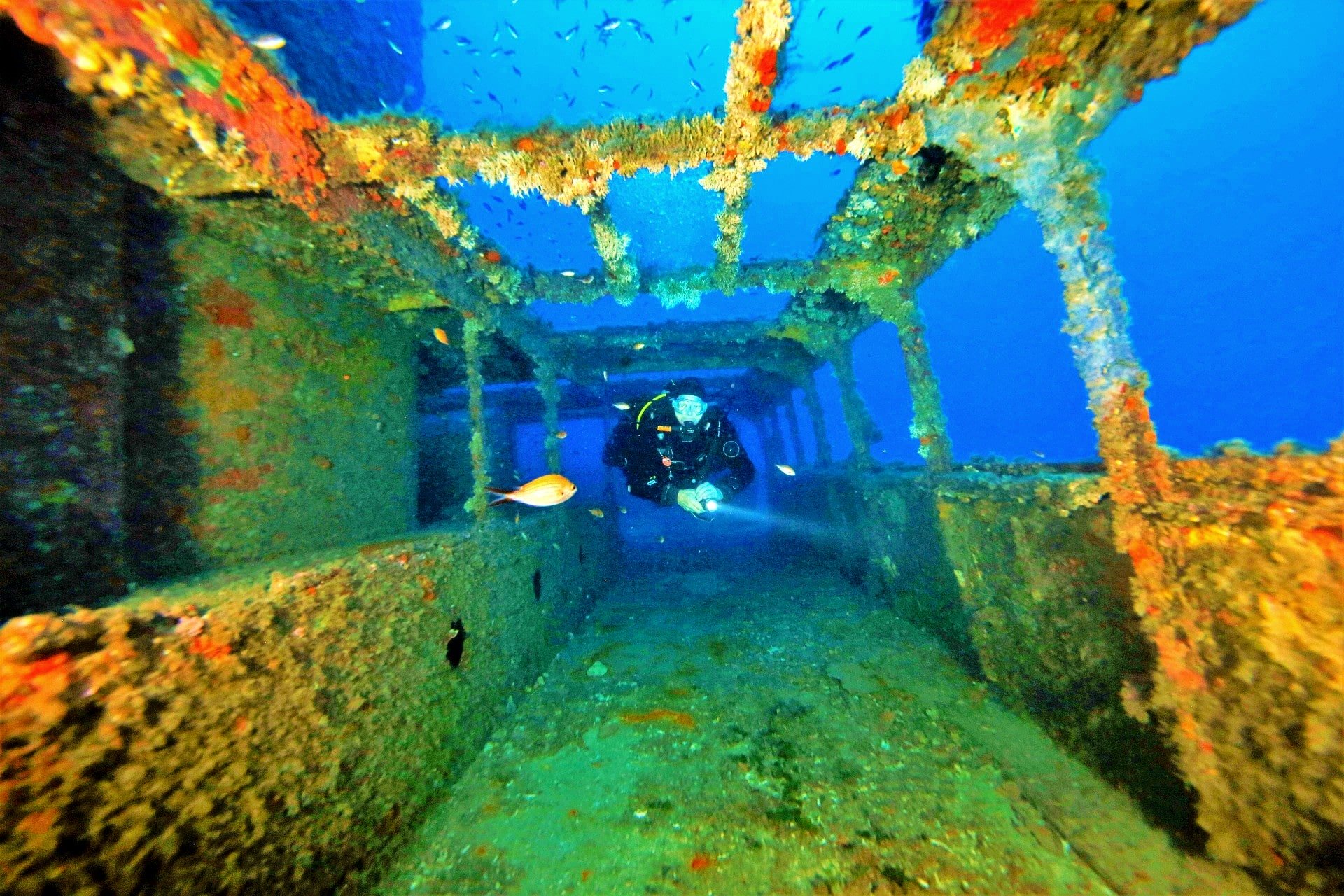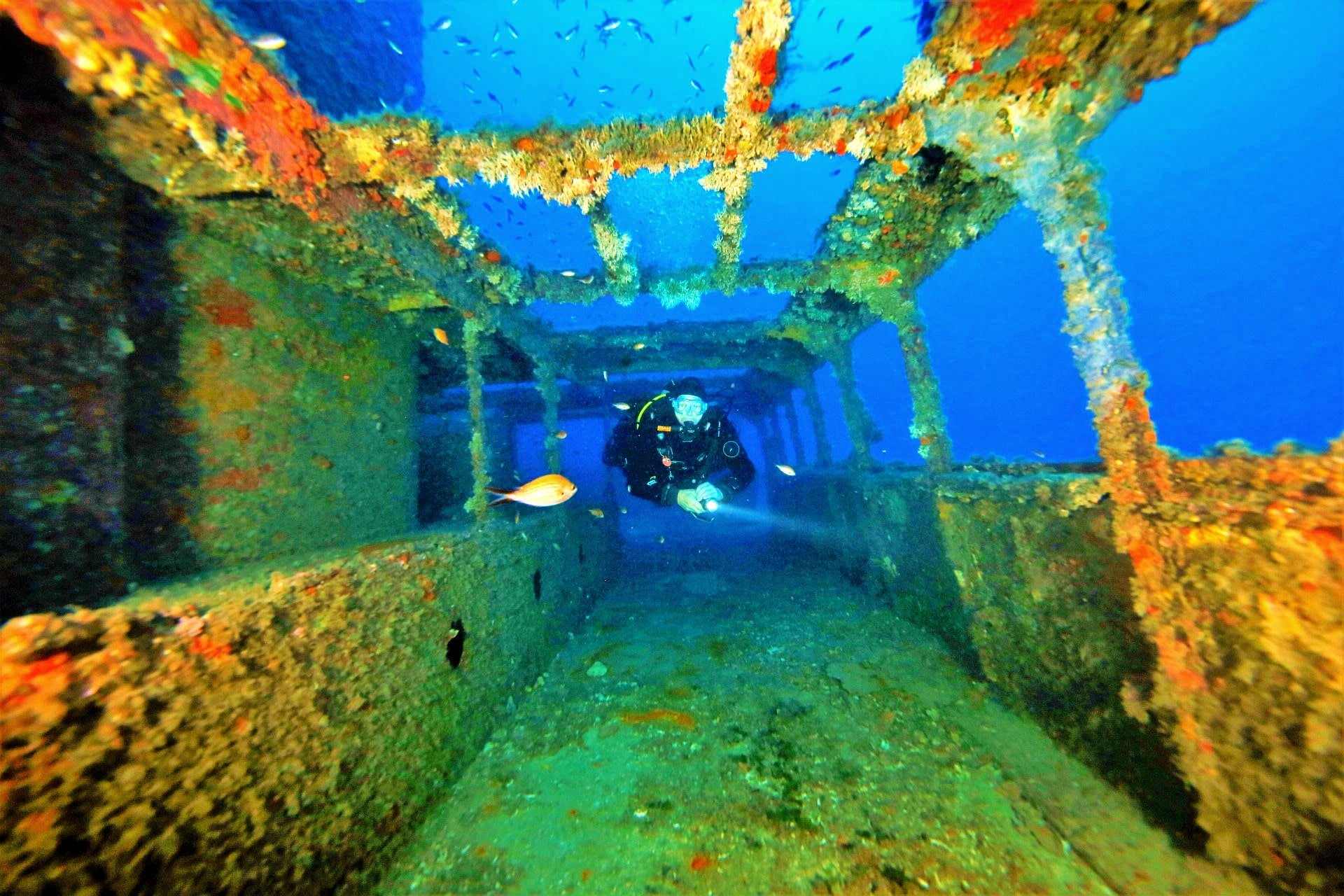 The archipelago is perhaps the most famous place to go scuba diving in Europe, not only because of its crystal clear waters, but also because of the numerous wrecks. These wrecks, which were specially sunk at different depths of the sea to allow divers of all levels to see them, represent a unique experience.
When spending your holidays in Malta, scuba diving is the best thing to do! Regardless of your level, you can always dive in the area if you wish. In fact, in Malta you can take part in trial dives or diving courses to get both basic and advanced certifications.
Although the perfect spot for scuba diving varies from day to day depending on sea conditions and you can't always go where you planned, there are some spots that are really worth seeing. The most beautiful spots suitable for experienced divers are: Um El-Faroud, a 100m long wreck, or the Imperial Eagle, the wreck of a ferryboat with the remains of an 8m statue of Jesus. For less experienced divers, Wied Iz Zurrieq with its caves and colourful sponges is a breathtaking experience. Moreover, the Blue Hole and the Coral Gardens, are another explosion of colour; so get your camera ready!
2. Boat trips in Malta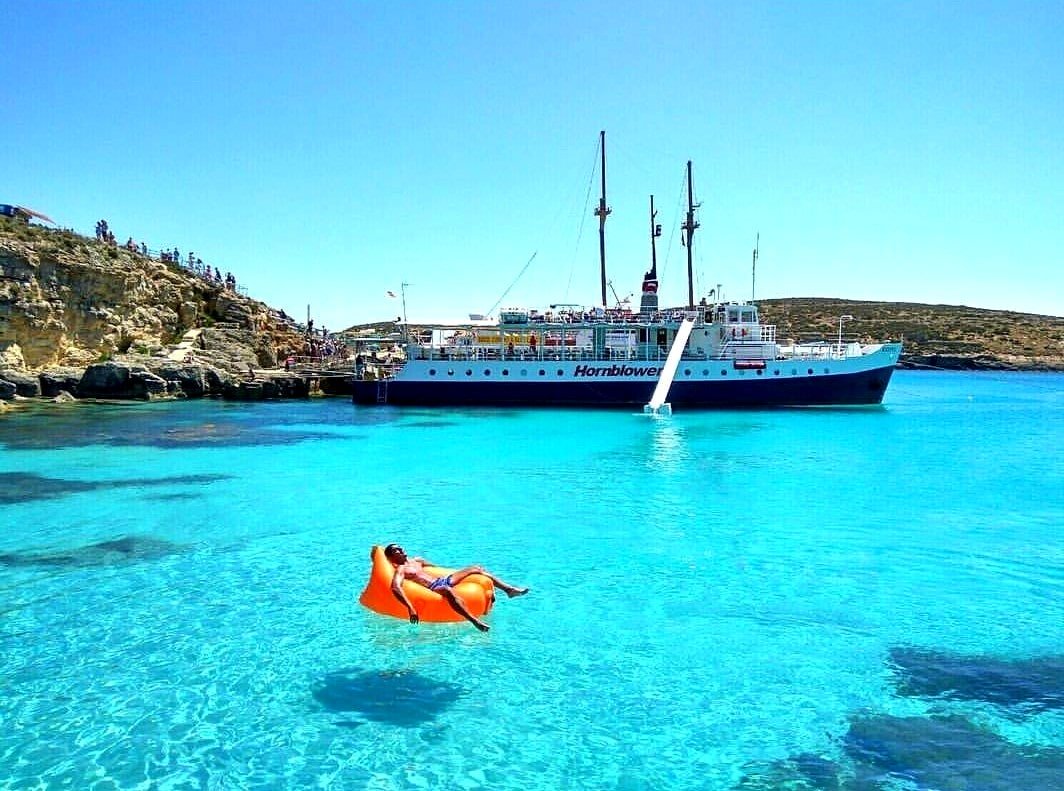 From a landscape perspective, Malta offers breathtaking views. A boat trip in Malta allows you to admire them from a different point of view and without making the slightest effort. Let yourself be served by the crew and spend a day of relaxation and bliss in nature.
If there is one place that you absolutely must see when you are on holiday in Malta, it is the Blue Lagoon . An area on the island of Comino, where the sea takes on a light blue colour. Reachable only by boat, this place is a real paradise where you can swim, snorkel and have fun in the water.
A typical boat trip to the Blue Lagoon starts from the north of Malta, in Bugibba for example. After admiring the coast for a while and then the open sea, you will arrive at the Blue Lagoon. There, you take a break that varies from 1 and a half to about 5 hours, and then, taking a scenic route along the coast of Comino, you will head back.
3. Snorkeling in Malta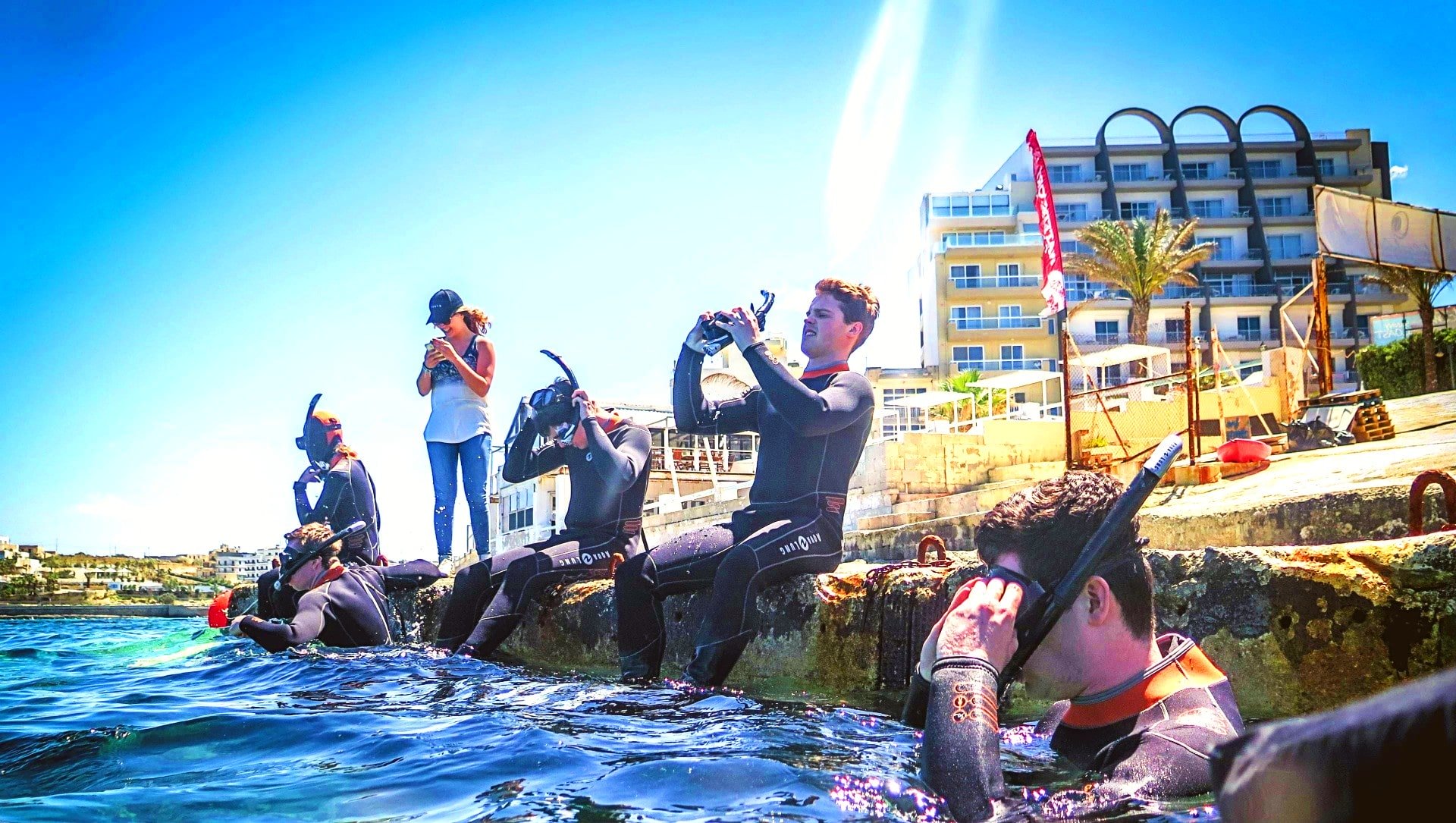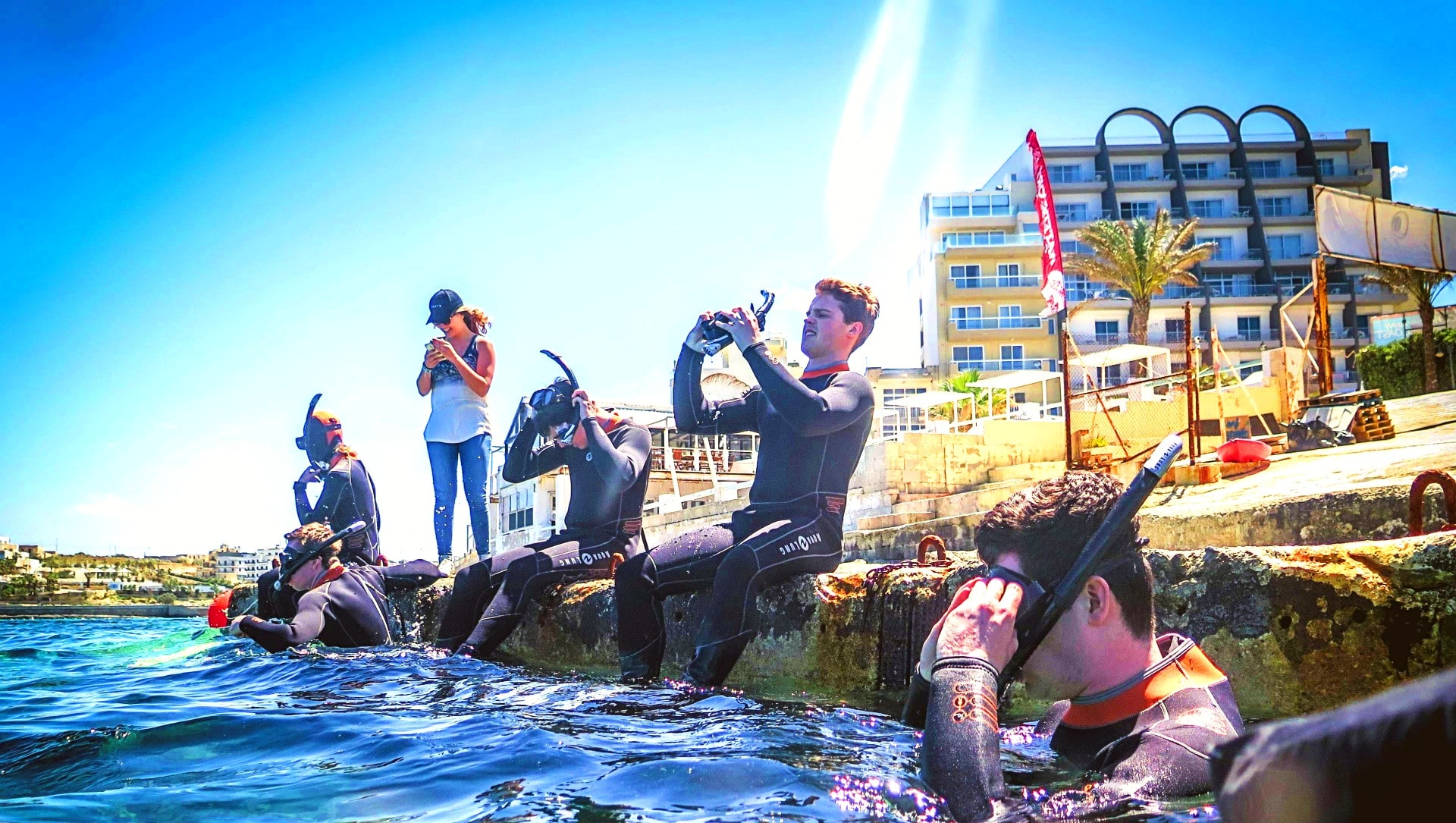 The sea around Malta is pure, clear and rich in marine flora and fauna. The Maltese archipelago is particularly appreciated by divers and snorkelers for its exceptionally clear waters. This allows long range visibility, incomparable to any other destination in Europe. That's why snorkeling in Malta is so popular.
Technically easier and cheaper than diving, snorkeling in Malta allows you to see the seabed with extreme precision. When snorkeling, you will be able to see wrecks that are 16-20 m deep, as if they were just a few meters away from you.
4. Sup and kayak in Malta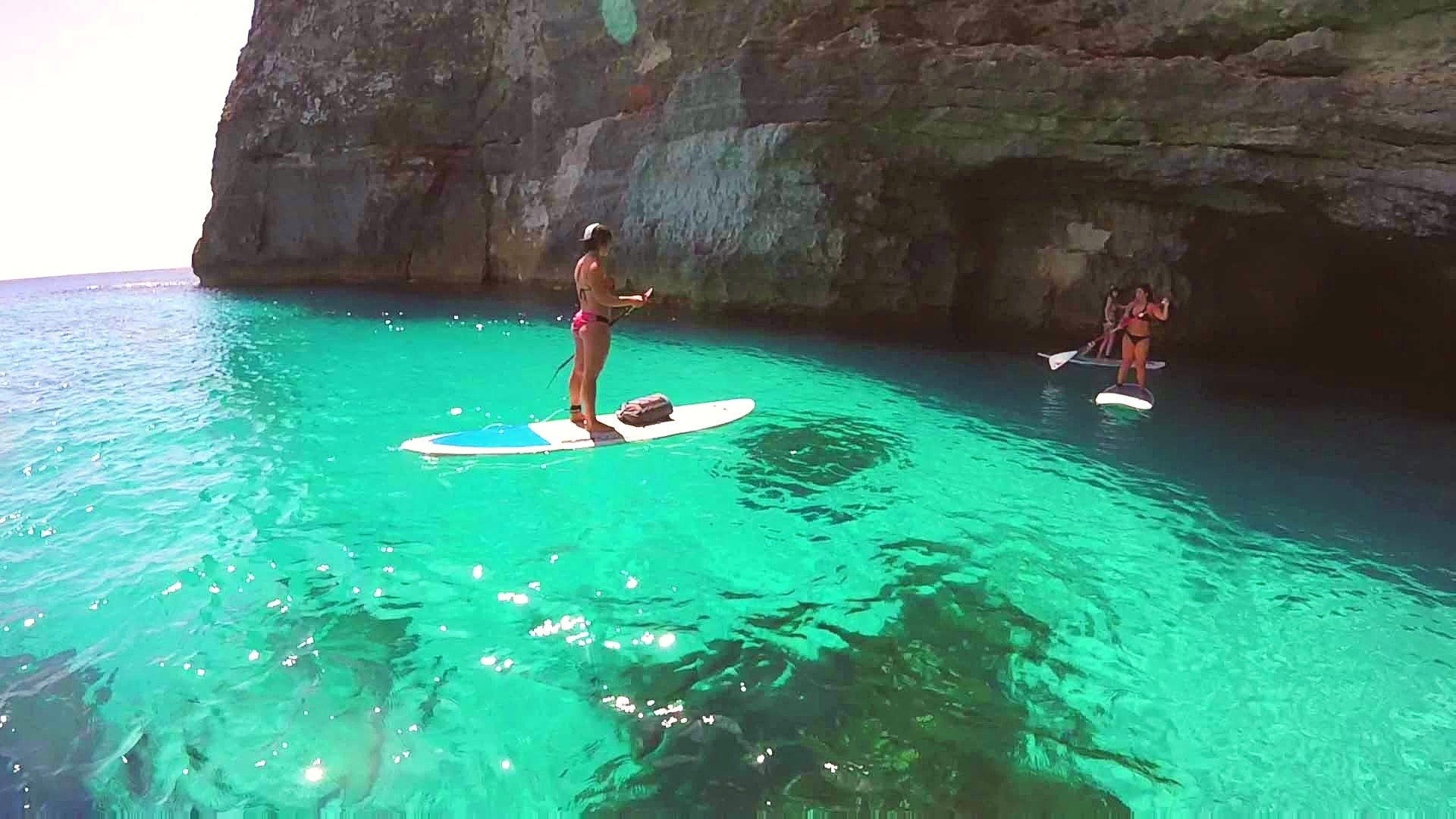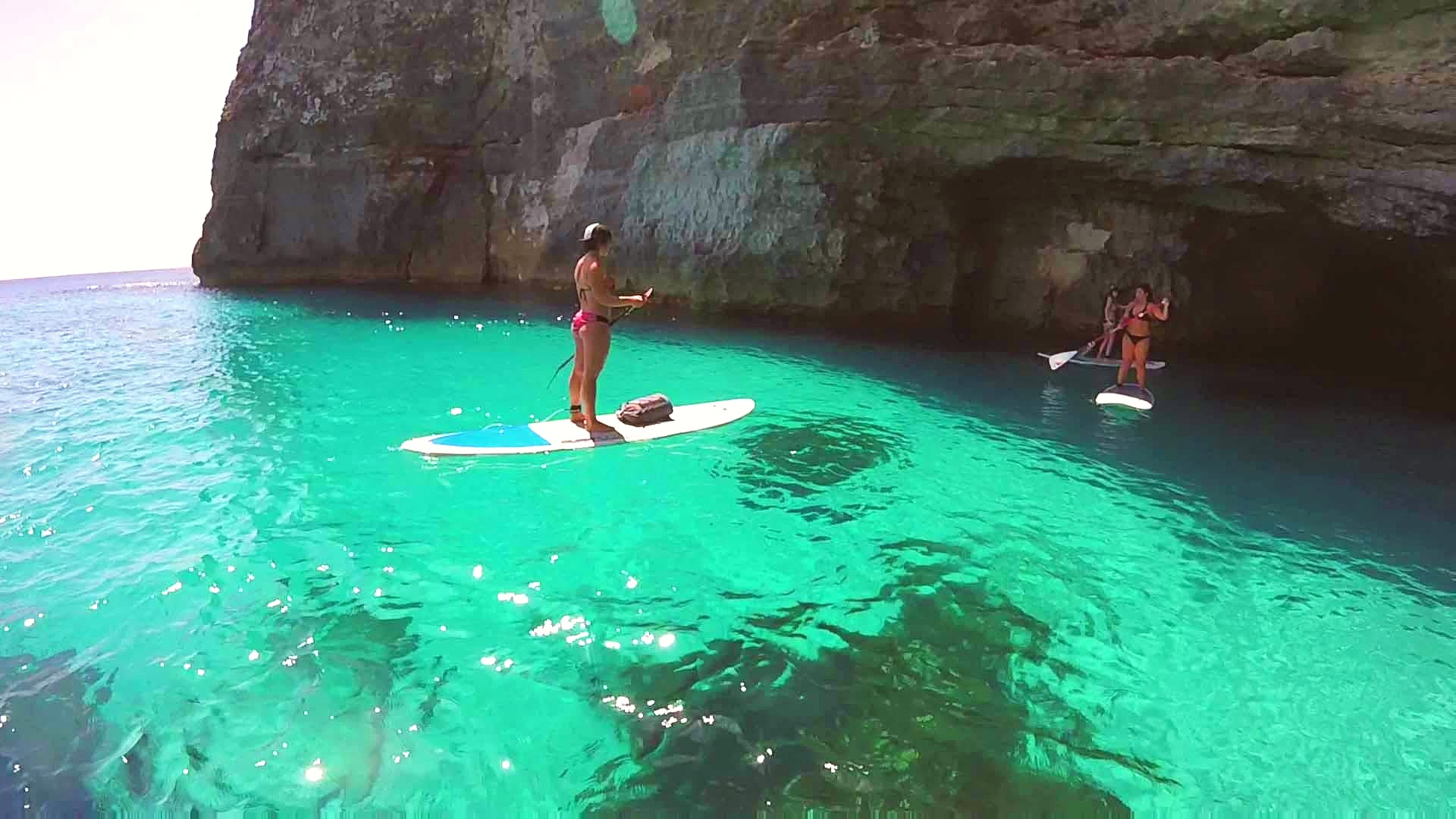 A great way to combine some exercise with nature and unique landscapes during your holiday in Malta is by kayaking or SUP. These fun activities to do in Malta are ideal for spending unforgettable days on the archipelago's most beautiful beaches. When it comes to kayaking, what is offered in Malta is mainly equipment rental. A short initial introduction allows even beginners to become independent right away.
For the SUP, a guided tour is offered for those who want to explore the coast. The tour starts from the beach of Ghadira and goes to the Coral Lagoon, thereby allowing you to admire parts of the wonderful coast. Whether you are alone, as a couple or in a group, both kayaking and SUP lend themselves to having a couple of hours of fun with the chance to escape from the beaches and discover more isolated and unique parts of the sea.
5. Jet ski in Malta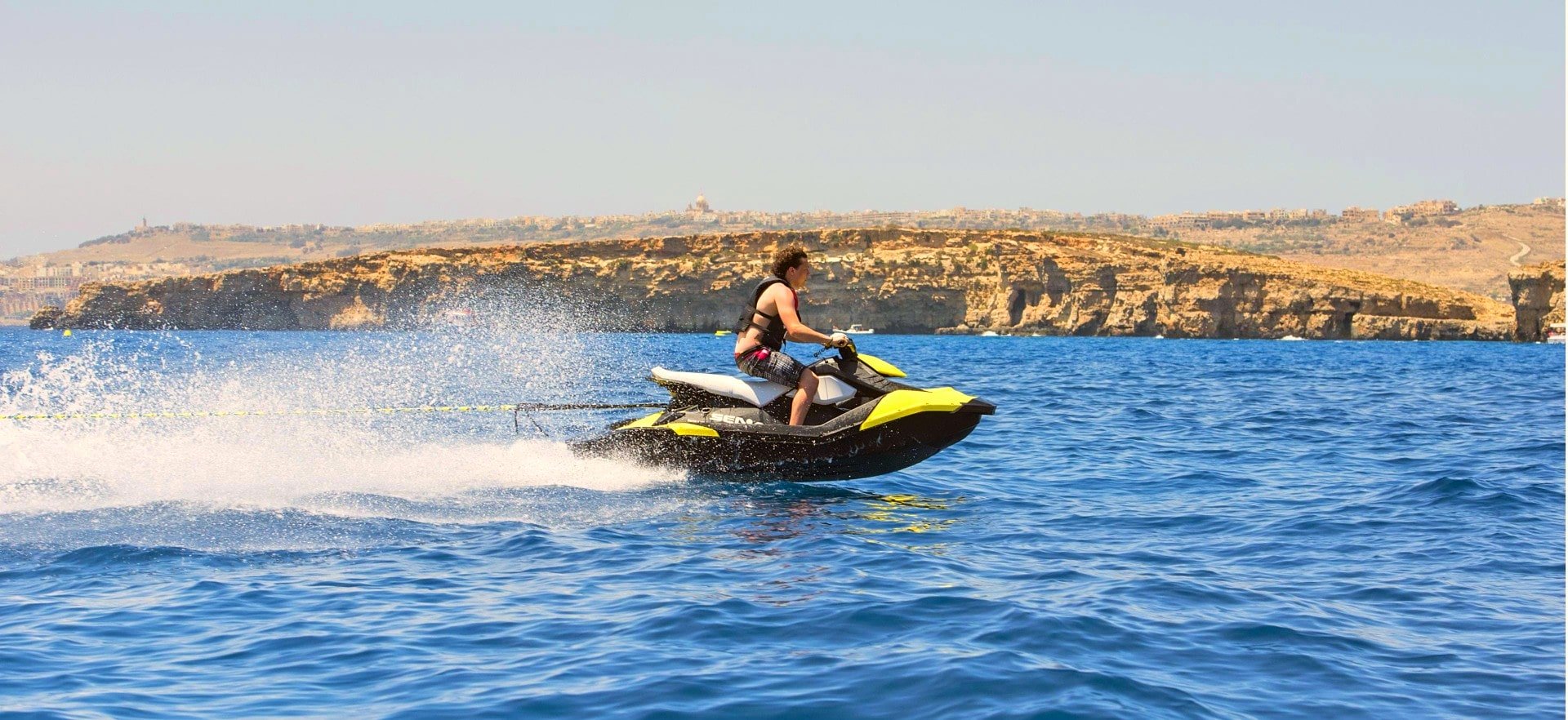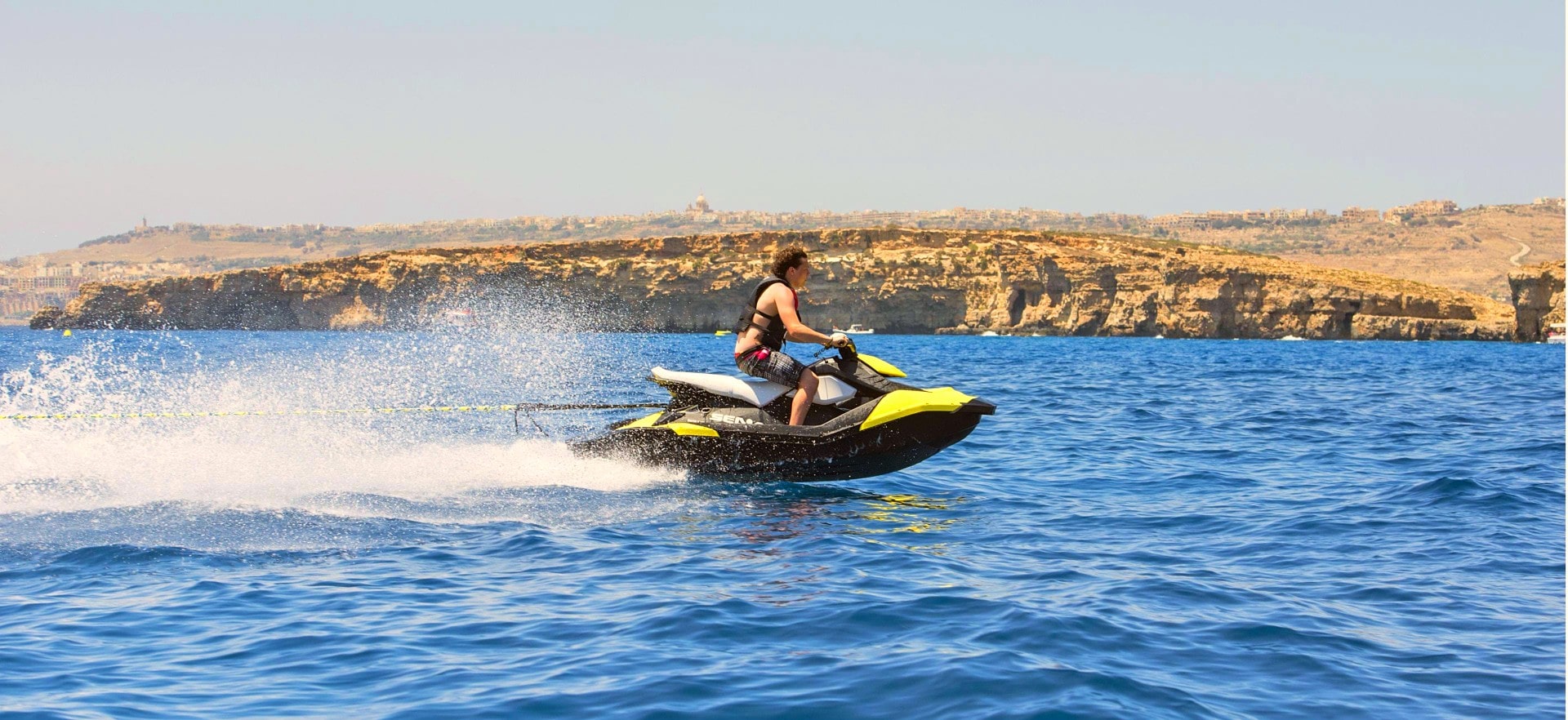 Another fun way to admire the panorama of the Maltese islands and have fun is by jet ski. If you are a water sports and speed enthusiast, you can rent a jet ski and have fun speeding and steering. Splashing across the surface of the sea and the adrenaline rush that comes with it make riding jet skis a fun activity to mix things up during a day at the beach.
In Malta, it is also possible to take part in guided jet ski tours where you get to admire the coastline with a local professional. The guide knows exactly what deserves to be seen and takes you to places where the sea is particularly transparent, or full of fish, can show you caves or recommend a place with calm currents for swimming.
6. Banana boat, waterski and parasailing in Malta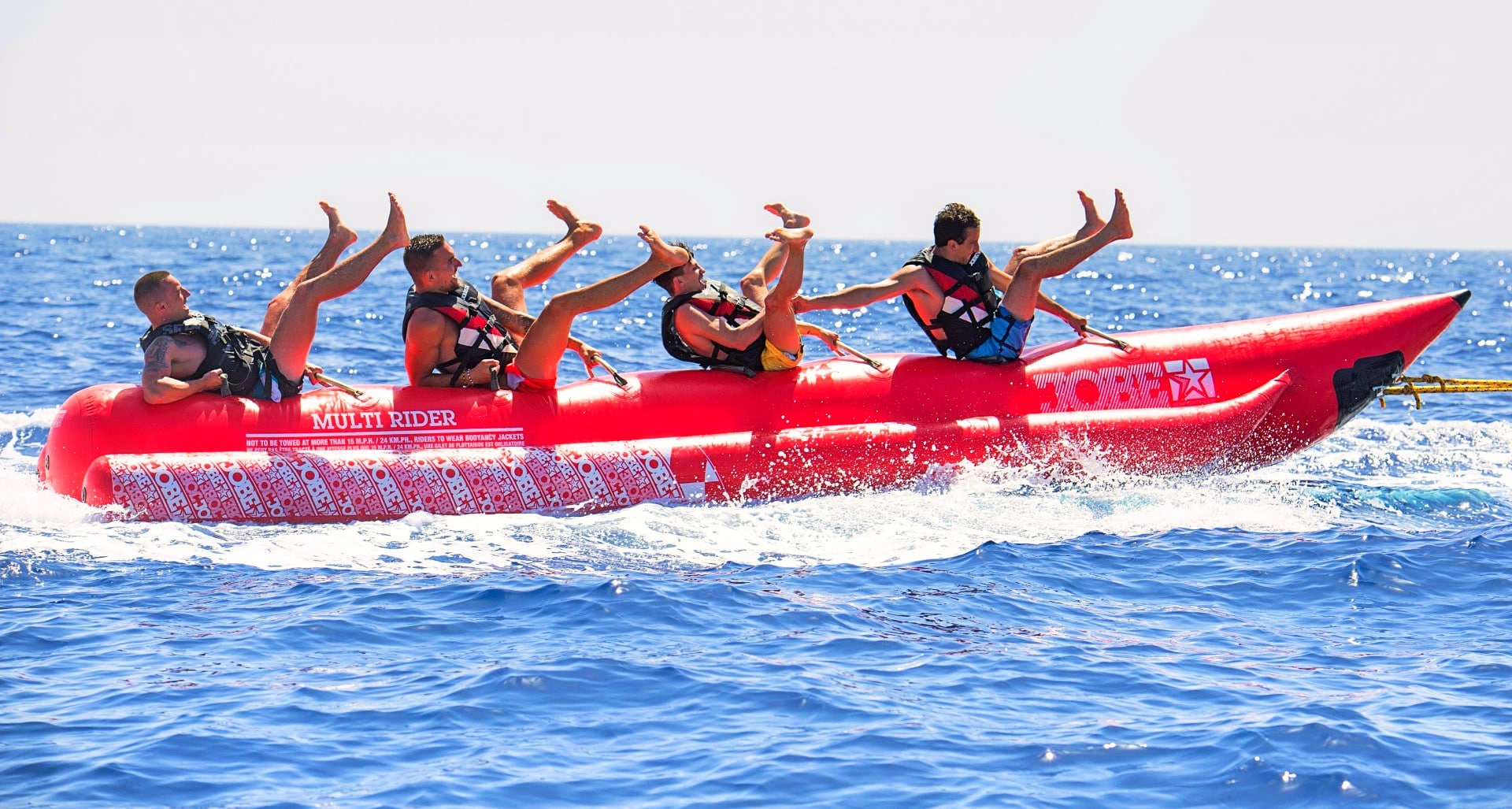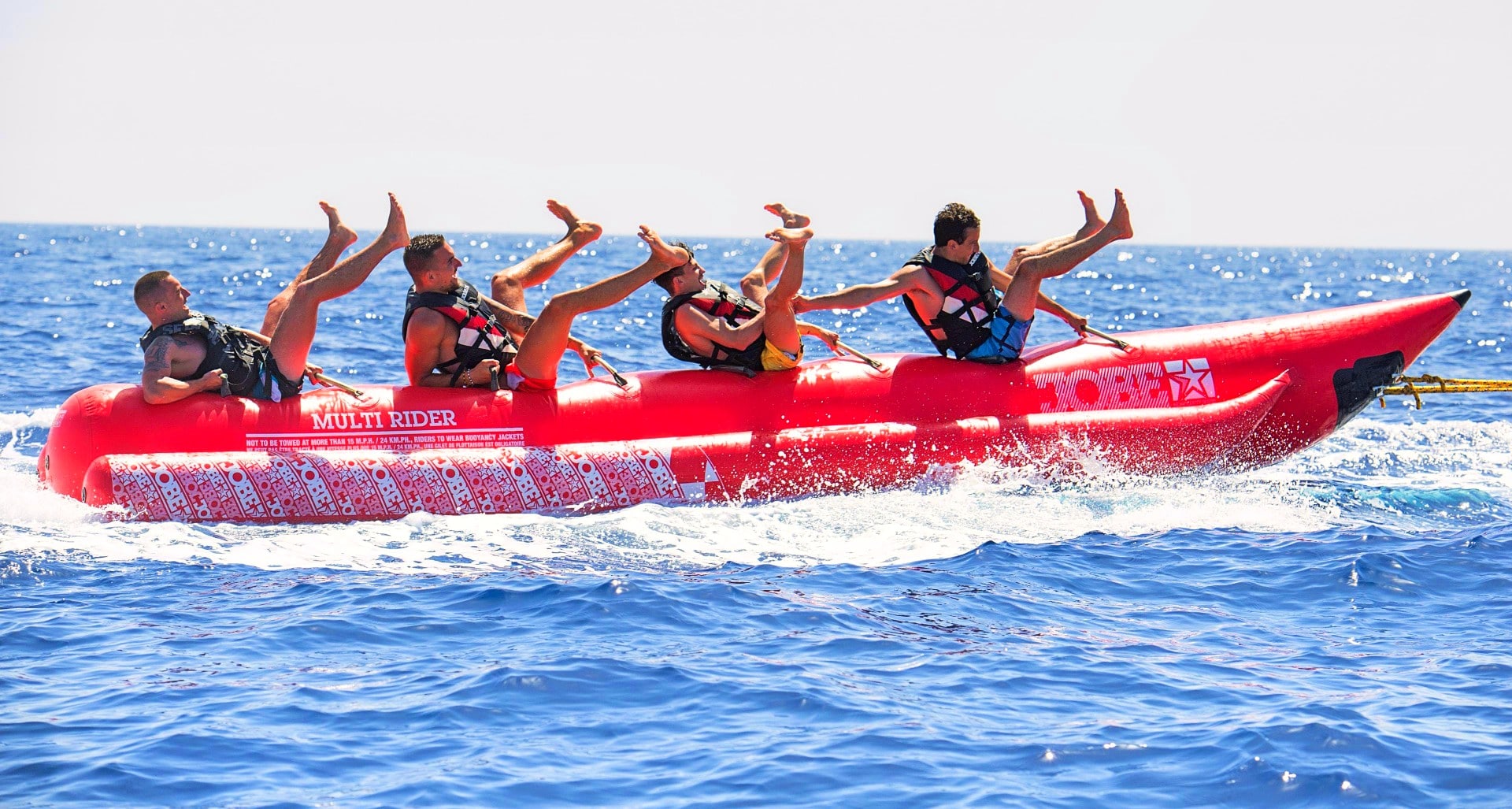 There are several ways in Malta to have fun being dragged by a boat: these include parasailing, inflatables such as a banana boat, wakeboarding and waterskiing.
These activities are extremely fun and exciting. If you want an adrenaline rush and a panoramic view, parasailing is for you! If you want to have a lot of laughs and you don't mind falling into the water, the banana boat, but also all the other inflatables, are definitely worth a try. Wakeboarding and waterskiing are for the incurable ski and snowboard lovers who can't get enough of the mountains even when they are at sea.
Armier Bay Beach, not far from Mellieha and Qawra Bay near Bugibba are the beaches where it is easier to find these types of water-based activities. The reason being that these activities for young people are offered primarily in cities known for their nightlife, just like Bugibba.
7. Flyboard in Malta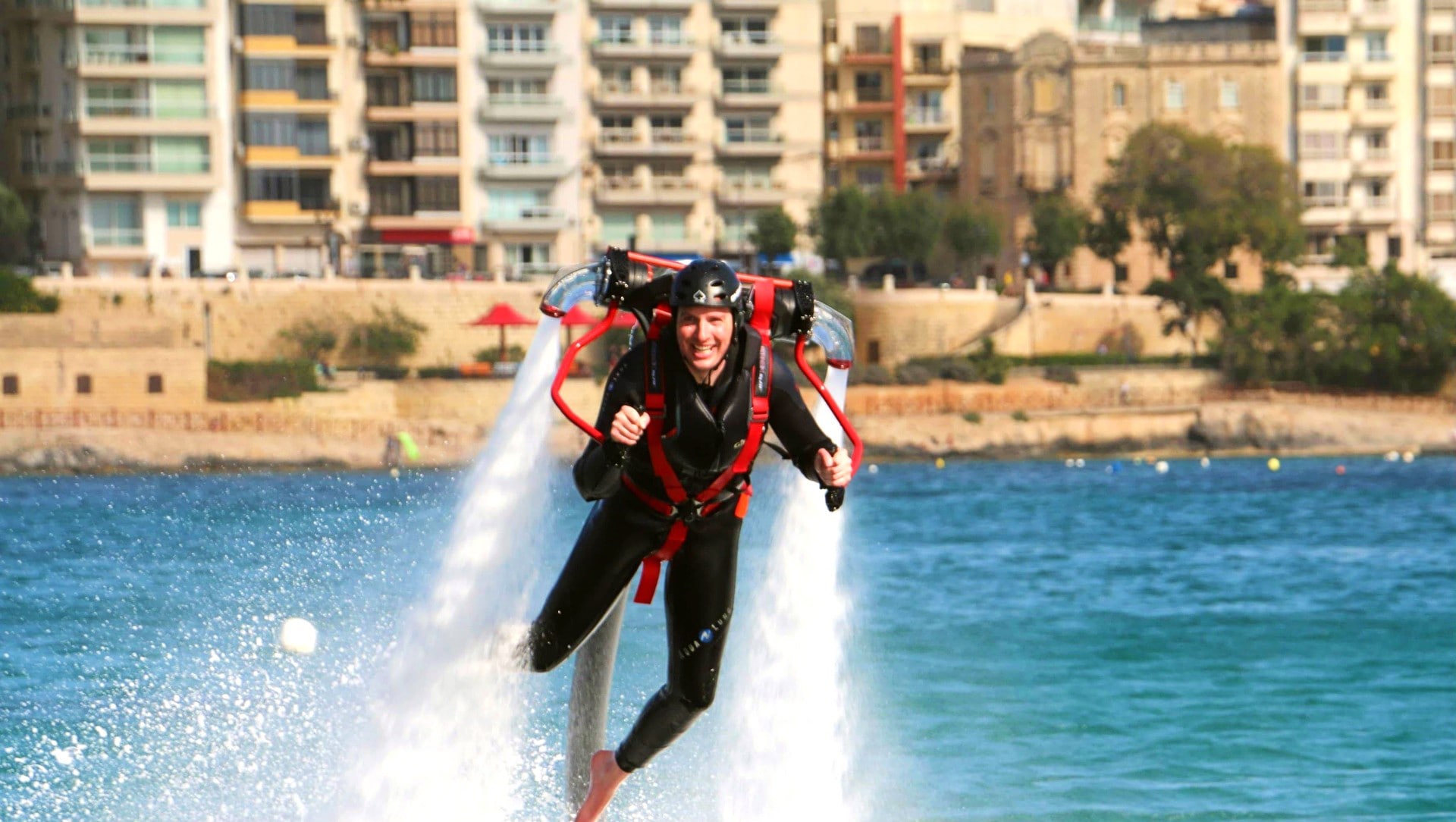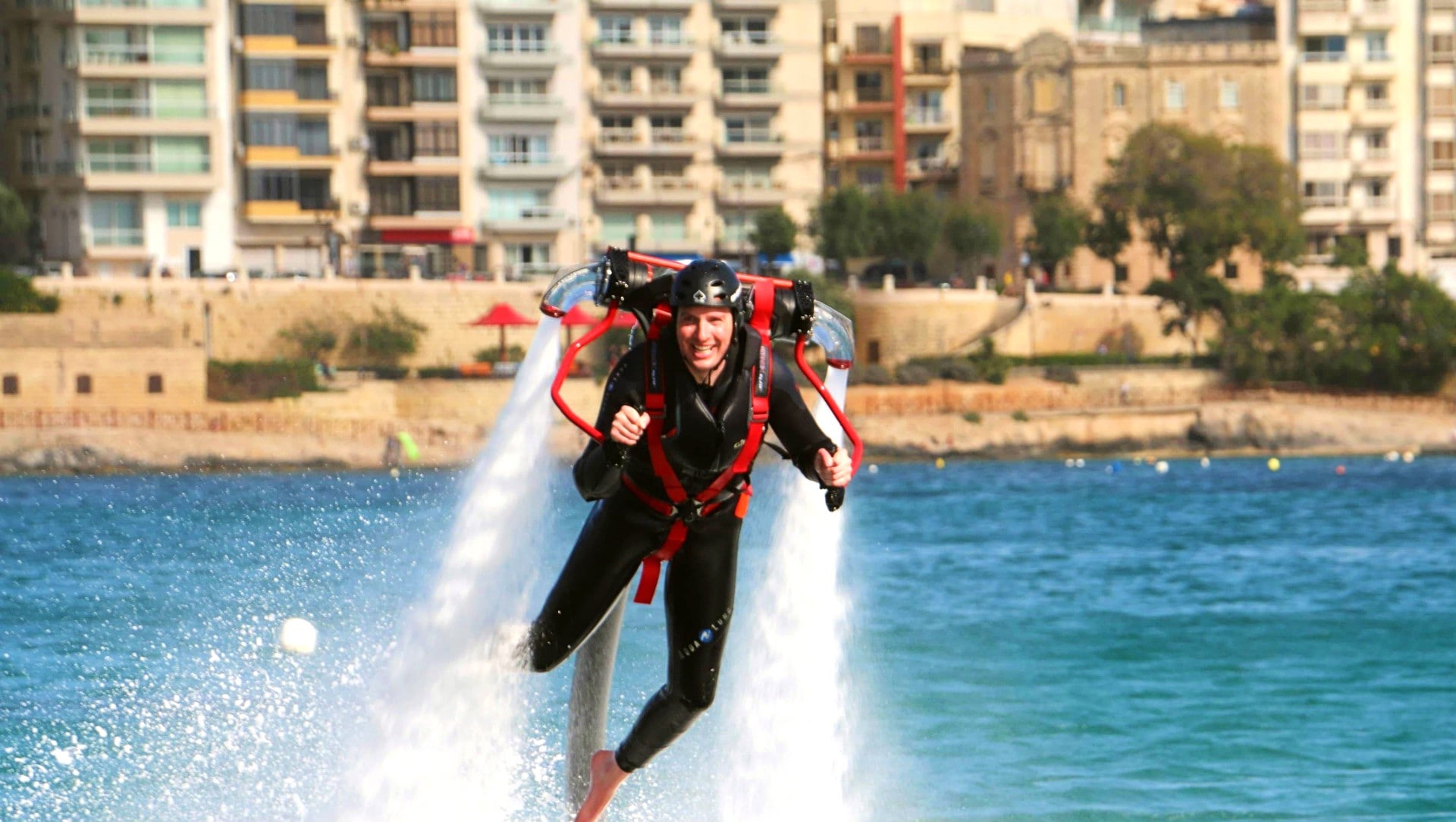 If what you want is a truly different adventure, Flyboarding in Malta is exactly what you've been looking for. Once you tie the Flyboard to your feet, you will be able to "walk on water" reaching even a few meters of elevation, or dive into the sea.
The activity is a lot of fun and, in St Julian's, you can try it in 3 different variations: the Jetpack, ideal for beginners because, thanks to the propulsion on the back, it guarantees great stability, the classic intermediate difficulty, the flyboard, or the hoverboard, the most difficult, suitable for those who are already familiar with board sports.
8. Quad Biking Tour in Malta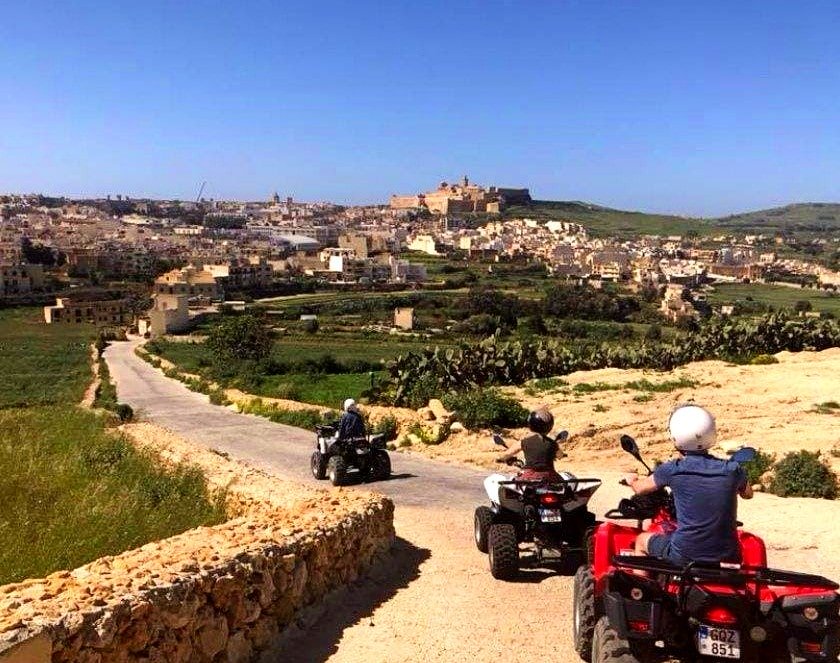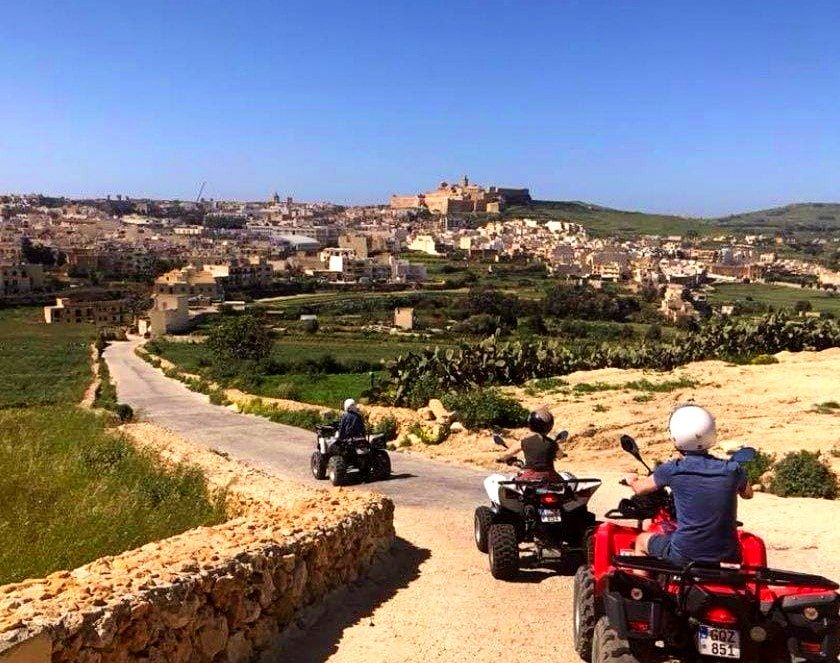 If you are a motor lover and you want to combine this passion of yours with a sightseeing tour of the island of Gozo, the second largest island of the archipelago, you can find fun day or half day tours by Jeep or Quad Bike. The tours include breaks for photos and to admire the panorama.
One of the most interesting stops on these tours is the Citadel. This, a UNESCO World Heritage Site since 1998, stands where the acropolis of the Roman city once stood. During the tour, you will also visit another UNESCO World Heritage Site Ġgantija, a group of  megalithic temples so ancient that they are considered to be the second oldest non-natural religious structure in the world.