Winter sports are constantly evolving and therefore, new winter sports activities – which you can already give a try in various ski resorts – come up. To make sure you are experiencing an unforgettable skiing holiday this season, the team of CheckYeti has taken a closer look at this winter's most popular winter sports trends. Find out more about the most exciting activities for your skiing trip here:
Freeriding: Deep snow fun off-piste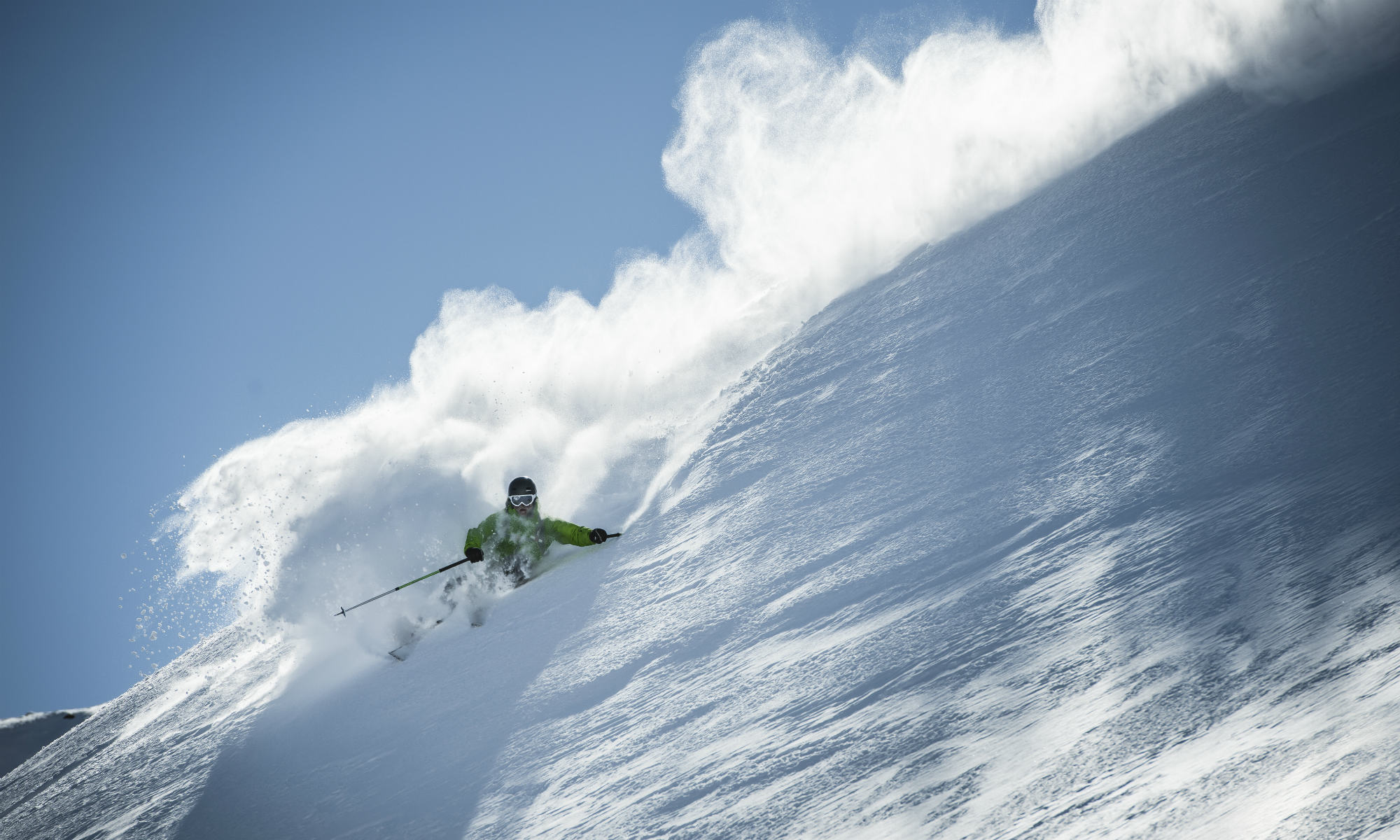 Freeriding is a style of skiing or snowboarding, practised off-piste on a natural and ungroomed terrain. In order to get to the starting point, you can either use the ski lift or climb up the mountain using special ski touring skis.
There is no other winter sport where you can dive into nature as much as freeriding. Far away from highly frequented slopes, freerider glide through deep snow on untouched slopes while having a unique view over the surrounding mountain landscapes. One of Europe's most popular freeride destinations is the ski resort Skicircus Fieberbrunn – one of the venues of the annual Freeride World Tour.
Due to the truly unspoilt character of the slopes, weather and snow conditions have to be taken into special consideration when freeriding. Therefore, it is very important to be accompanied by a professional guide who knows the skiing area inside out and who is able to correctly assess the weather conditions before and during the freeride tour. An introductory avalanche course is also highly recommended for beginners.
Off-piste skiing requires a special skiing technique in order to master the deep snow. Various ski schools offer freeride lessons for beginners and advanced freerider.
CheckYeti Tip: On CheckYeti you can find classic ski lessons as well as professional freeride tours. For those looking for a true freeride expert, former deep snow world champion Toni Zangerle, director of the Skischule A-Z on the Arlberg, is the right choice.
Detailed information to the ski lessons and freeride tours on the Arlberg >
Snowbiking: A mixture of cycling and skiing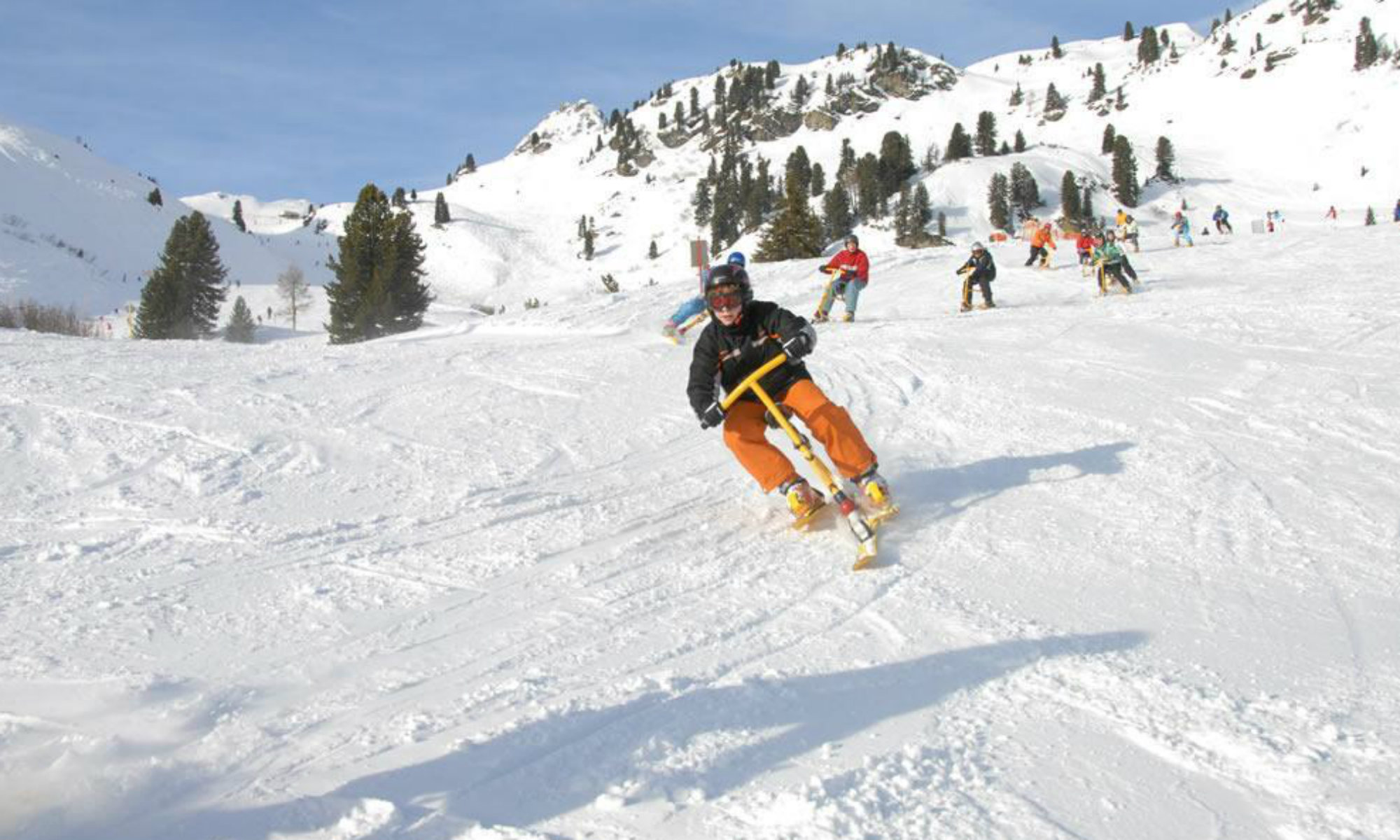 The snowbike, a mixture of a bicycle and skis, guarantees pure fun and a unique skiing experience on the slope. The skiers are racing down the slopes navigating with the help of short foot-skis on their feet. Snowbikes can be used on groomed slopes as well as on powder snow. Since no previous experience with snowbikes is required, this trend sport is suitable for all beginners who are looking for an exciting new winter activity.
The best way to learn how to use the snowbike is by joining a snowbike tour. After a short introduction to the gear and how to handle it, you'll start exploring the area together. Sports equipment and the guide are usually included in the price of the tour. Snowbiking is suitable for all ski fans from the age of 6 onwards.
CheckYeti Tip: The ski school Koch in Obertauern offers special snowbike tours for children as well as snowbike tours at night. After a cosy get together, the tour participants ride down the slopes at night while enjoying the sky full of shining stars.
More about snowbike tours in Obertauern >
Ski touring: Up to the mountain peak with your very own body strength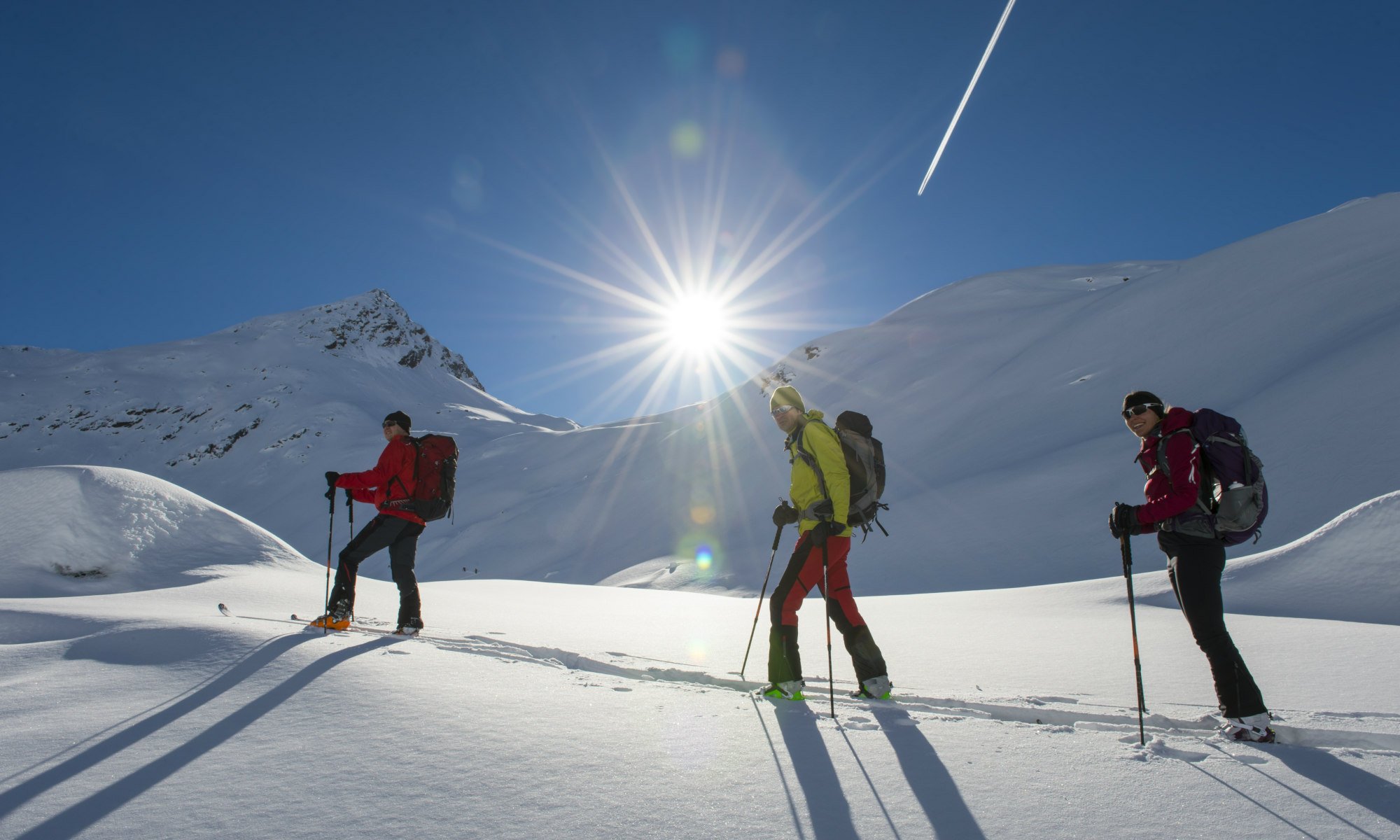 A ski tour is basically a mountain hike on skis. In order to reach the summit, you don't use the ski lifts, but the strength of your own body. Special touring skis, (fake) fur you strap onto the skis and special bindings help you to get to the top of the mountain.
On a ski tour, you can experience a skiing area from a completely different perspective. In recent years, winter sports enthusiasts have become more and more interested in exploring nature during their ski holidays, making ski tours increasingly popular.
However, a ski tour in the open country should only be done with the right equipment and the necessary know-how. Many ski schools now offer guided ski tours, enabling even beginners to enjoy this amazing experience. Especially the region in and around Kitzbühel, with its fantastic views of the mountains, is perfect for a ski tour.
More information on guided ski tours in Kitzbühel >
Fatbiking: Cycling through the snow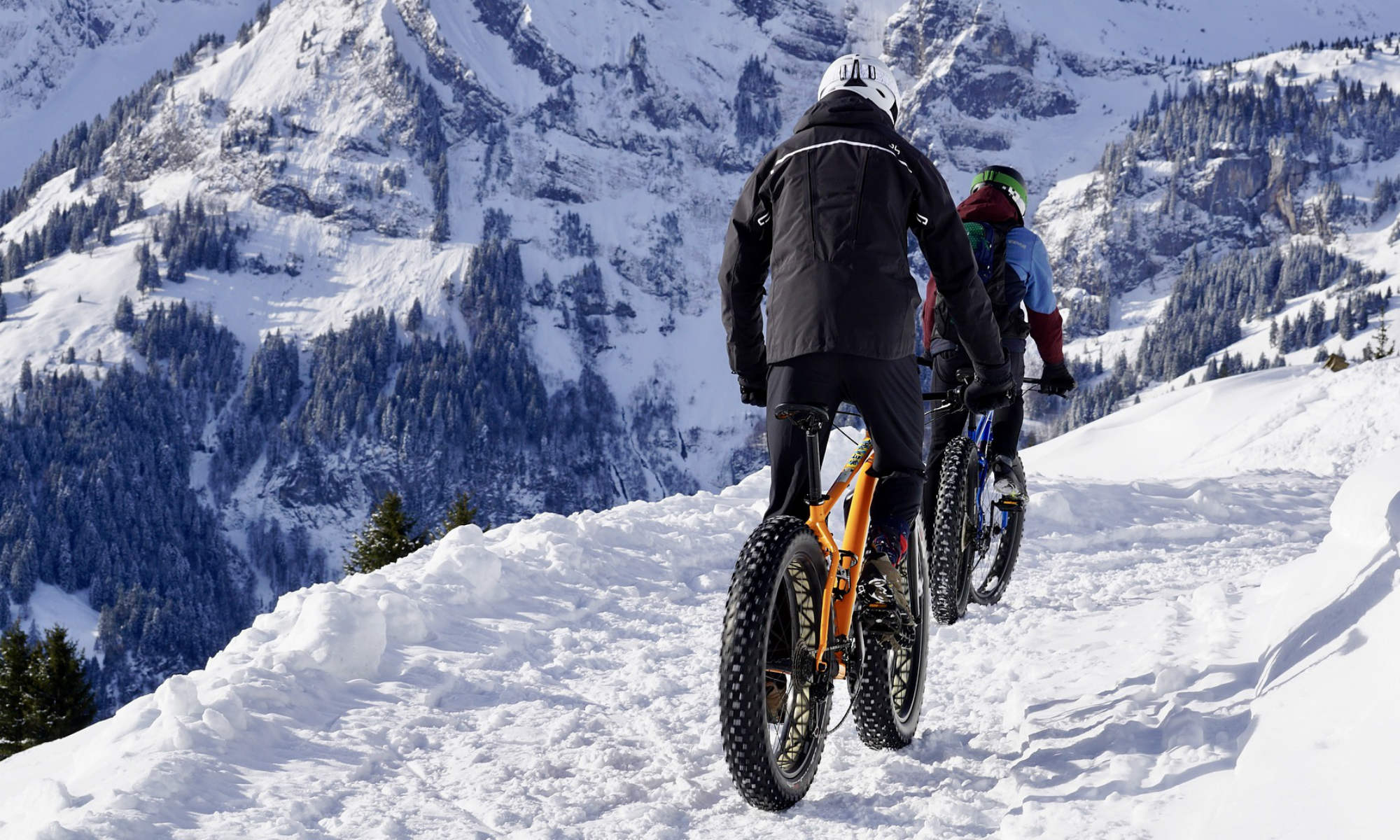 A fatbike is a special bike with extra thick tires up to 4.8 inches wide. Unlike a commercially available mountain bike, a fatbike can also be used at snowy conditions. Fatbikes are therefore becoming more and more popular in areas known for winter sports and are already available for hire in many ski resorts.
If you want to take a short break of skiing during your holiday and want to try out something new, you can give this extraordinary winter sports trend a go. Fatbikes are also available as e-bikes. The fatbike works best on straight runs with firm snow, such as winter hiking trails. After a short introduction, a tour usually leads for about 2h through snow-covered woods. A short stop at a typical mountain hut is definitely a must and should not be left out! The price usually includes the rental of the fatbike and the tour guide.
CheckYeti Tip: The ski school Sport am Jet offers guided fatbike tours through the winter landscape in Flachau, Salzburg.
More details about fatbike and snowbike offers in Flachau >
Snowshoeing: Walking through the snowy landscape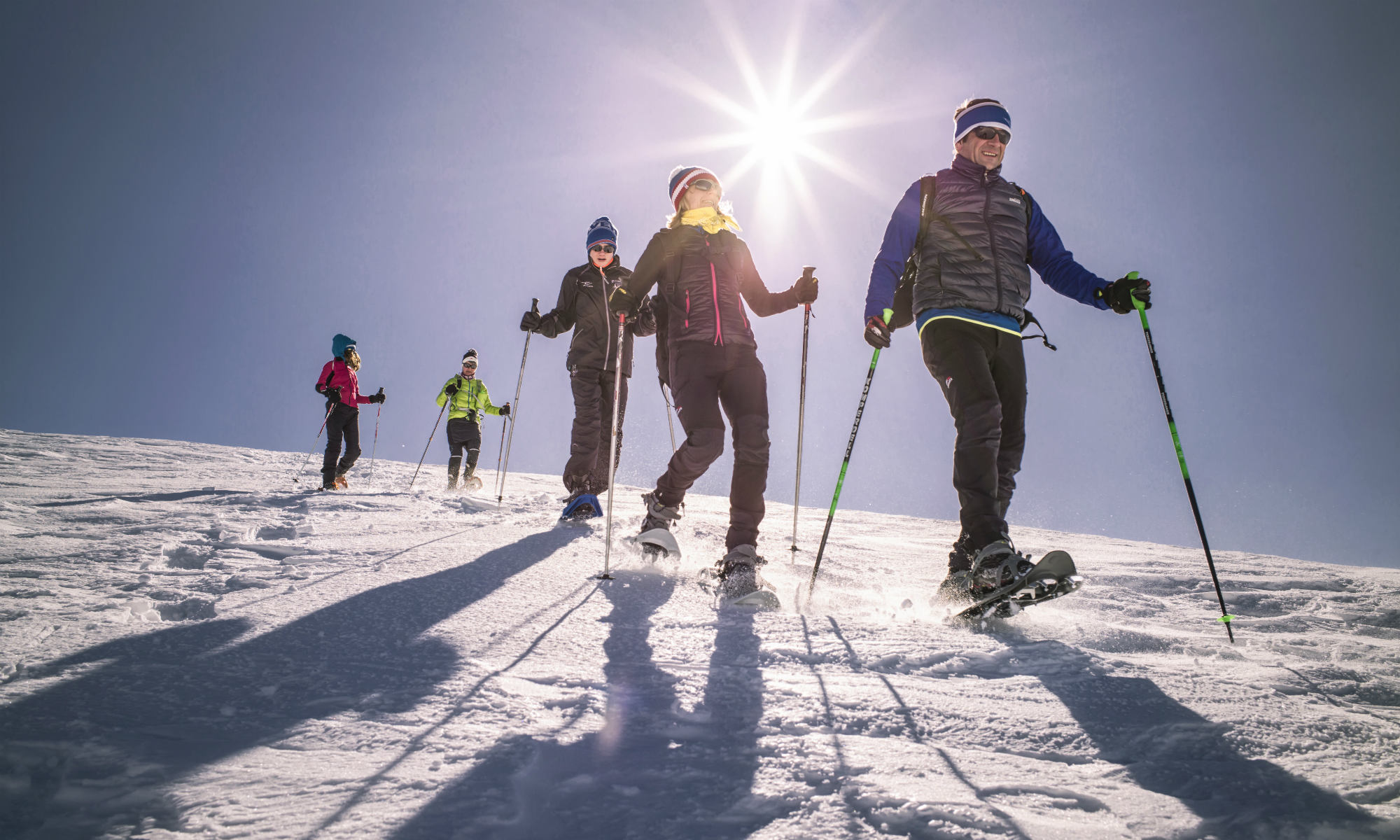 Snowshoeing is the perfect activity for those who want to explore the untouched winter landscape far away from groomed pistes and ski lifts. The snowshoes distribute the weight of the person carrying them over a larger area so that the feet will sink into the snow a lot less. Handling snowshoes is easy and does not require any previous experience: Simply fasten your snowshoes under your winter boots, pick up your sticks and off you go!
The gentle cardio exercise trains the blood circulation and is an ideal alternative to ski tours. Snowshoeing is perfect for all those who prefer to take it easy but still want to try something new.
Especially in Switzerland, there are numerous opportunities to give snowshoeing a try: How about a culinary snowshoe hike including a delicious dinner? In Adelboden for instance, the winter activity gets offered together with a 5-course menu.
More information about snowshoeing tours in Adelboden >
Snowtubing: Fun & action for the entire family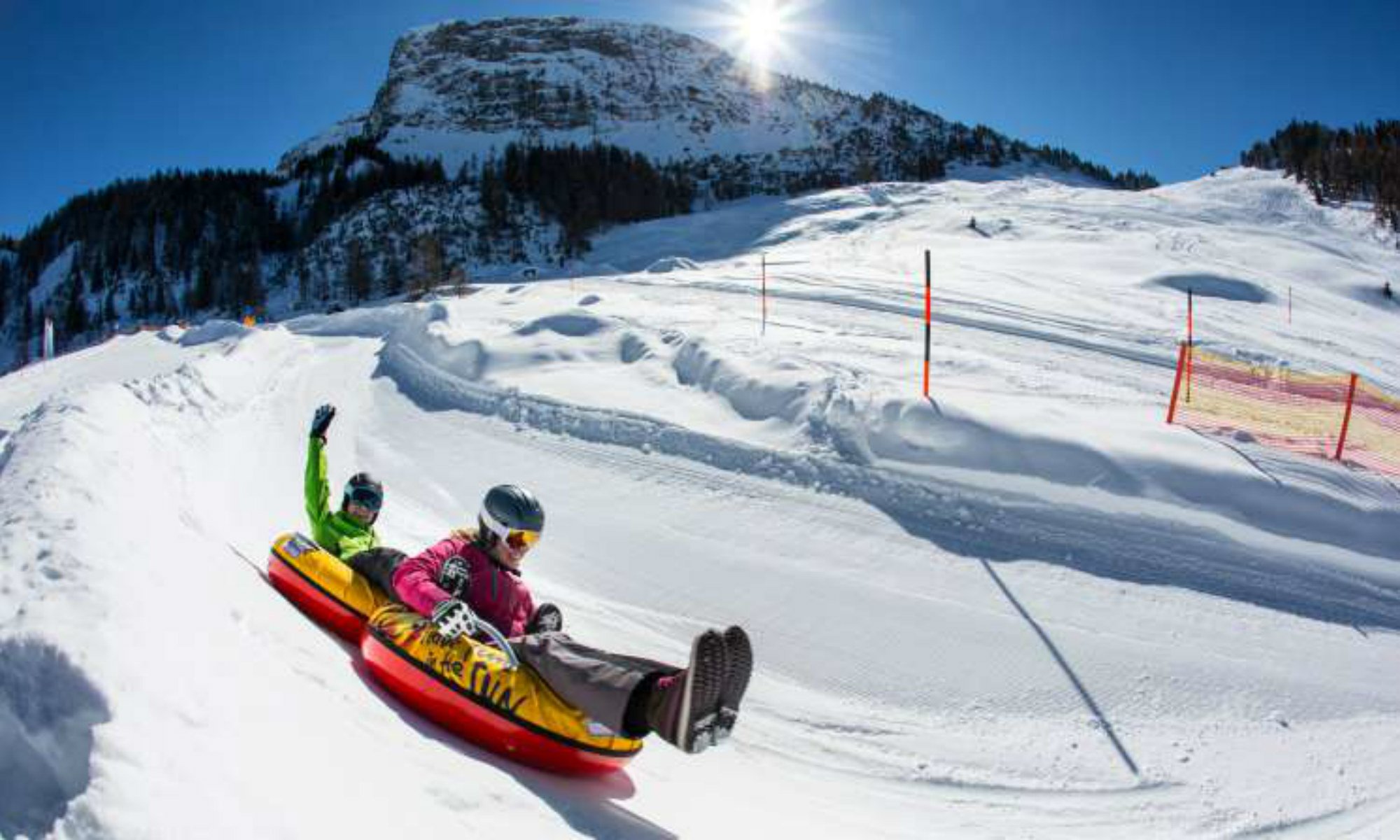 Snowtubing is an activity for winter fans of all ages. You slide down a snowtubing slope or track using a huge rubber tire. Snowtubing has become more and more popular in recent years and special snow tubing tracks can now be found in numerous ski resorts.
Snowtubing tracks are often located in the immediate proximity of a ski lift. This gives you the chance to immediately go back to the top of the mountain after you have finished your ride. In most cases, the snowtubing run is also open after the end of the normal ski operation, which is why the activity is perfect to end a day of skiing in style.
CheckYeti Tip: In many ski areas, the use of the snowtubing track is even free of charge – for example in Gerlosstein in the Zillertal Arena.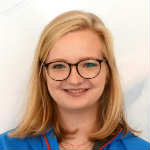 I absolutely love the winter months. In my opinion, there's nothing better than spending hours in the snow – it's no surprise that skiing is my favourite winter activity!