If you want to learn to ski in Austria, you are spoilt for choice – in total, there are around 450 ski resorts. In order to choose the right place to learn to ski in Austria, you should pay attention to the difficulty level of the slopes, the offer of ski lessons, the availability of practice areas as well as the childcare facilities of the ski schools.
The team at CheckYeti has put Austria's best ski resorts to the test and presents to you the 5 best ski resorts for beginners:
Learn to ski in St Anton: the largest ski resort in Austria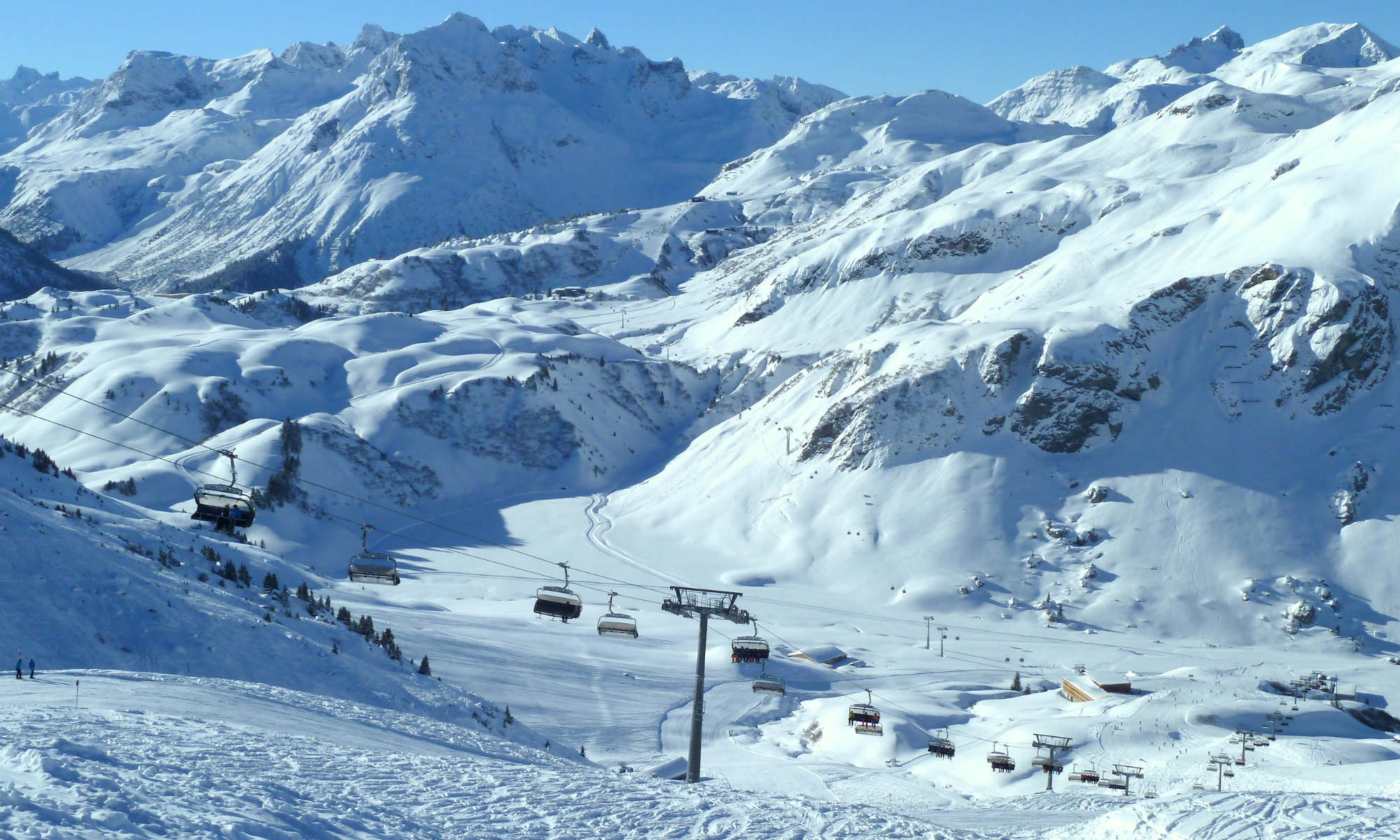 St Anton am Arlberg is the largest ski resort in Austria and one of the 10 largest worldwide. The ski resort, which includes more than 300 km of slopes, has been known long before the Alpine Ski World Championships were held here in 2001. Located at the centre of the Austrian Alps, you can reach St Anton in under 1.5h from Innsbruck and in around 3h from Munich and Salzburg.
St Anton is the perfect ski resort for everyone who wants to learn to ski in Austria. Ski schools offer group lessons for children from the age of 5 as well as for adults, covering all difficulty levels. In addition to group lessons, there are a lot of options for private lessons in and around St Anton. Private instructors are a great choice if you only have a few days to learn to ski as they can fully adapt their lesson to your skiing progress and individual needs.
CheckYeti Tip: If you'd like to experience an exciting adventure off the beaten tracks, you should definitely have a look at the ski touring and off-piste guiding offers on the Arlberg mountain. Some of them include multiple day trips during which you will discover the beauty of the surrounding mountain range, learn new skiing techniques, increase your knowledge about the terrain and, last but not least, have lots of fun while doing so!
Learn to ski in Zell am See: ski lessons for kids and teenagers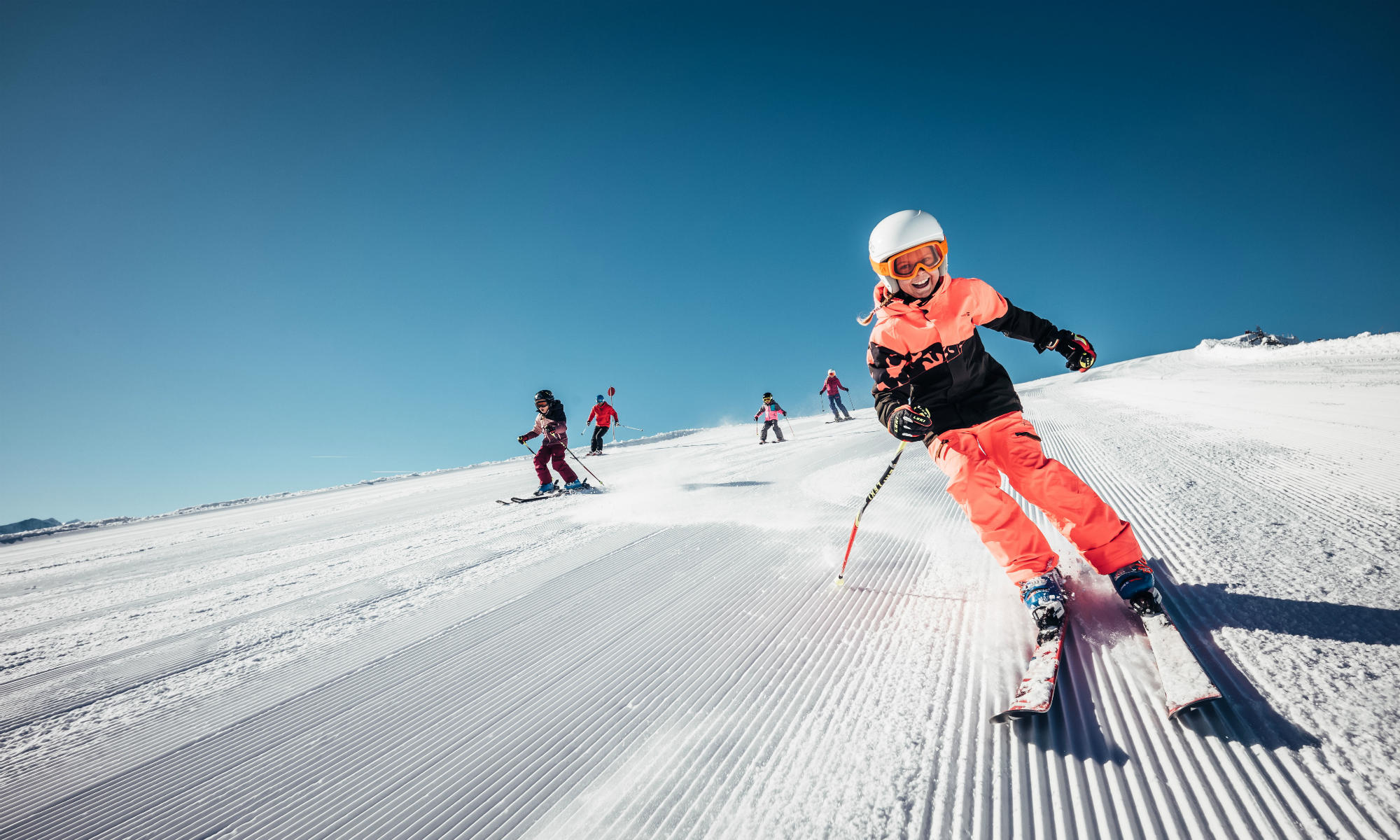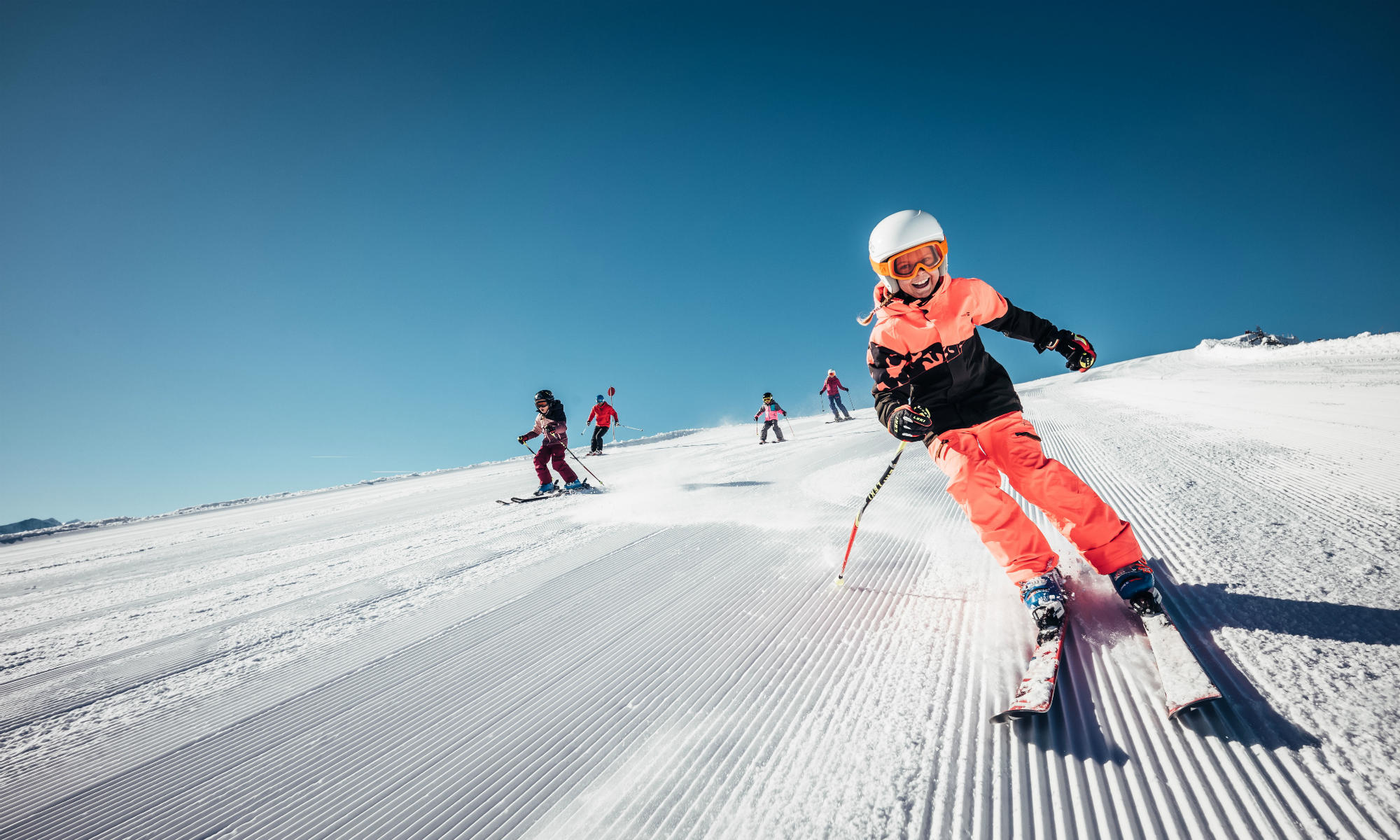 One of the best ski resorts to learn to ski in Austria has got to be Zell am See. It's known for its picturesque views over 3000 mountain peaks and Lake Zell, which lies at the foot of the Maurerkogel mountain. One can reach the centrally located ski resort within 1h from Salzburg and 2h from Munich and Innsbruck.
The slopes in Zell am See are perfectly suitable for all families with children who would like to learn to ski in Austria as they are directly accessible from the town centre. As such, families do not have to walk or drive a long way to get to the ski lifts – you just have to leave your hotel and you are pretty much there already!
Ski schools in Zell am See offer ski lessons for children from the age of 3. The youngest will make their first experiences in a fun training area full of colourful figures. A magic carpet helps them get to the top of the slope from where they can practise their first turns while Schmidolin the Dragon cheers them on and gives them helpful tips.
Teenagers looking for a more exciting adventure will definitely have a great time in one of the ski lessons for "Power Teens". The ski schools in Zell am See have specifically tailored this ski programme to make sure it fulfils the needs of teenagers. With the guidance of their coaches, they will try out cool downhill runs, casual jumps and rails.
Learn to ski in Mayrhofen: fun and action for all ages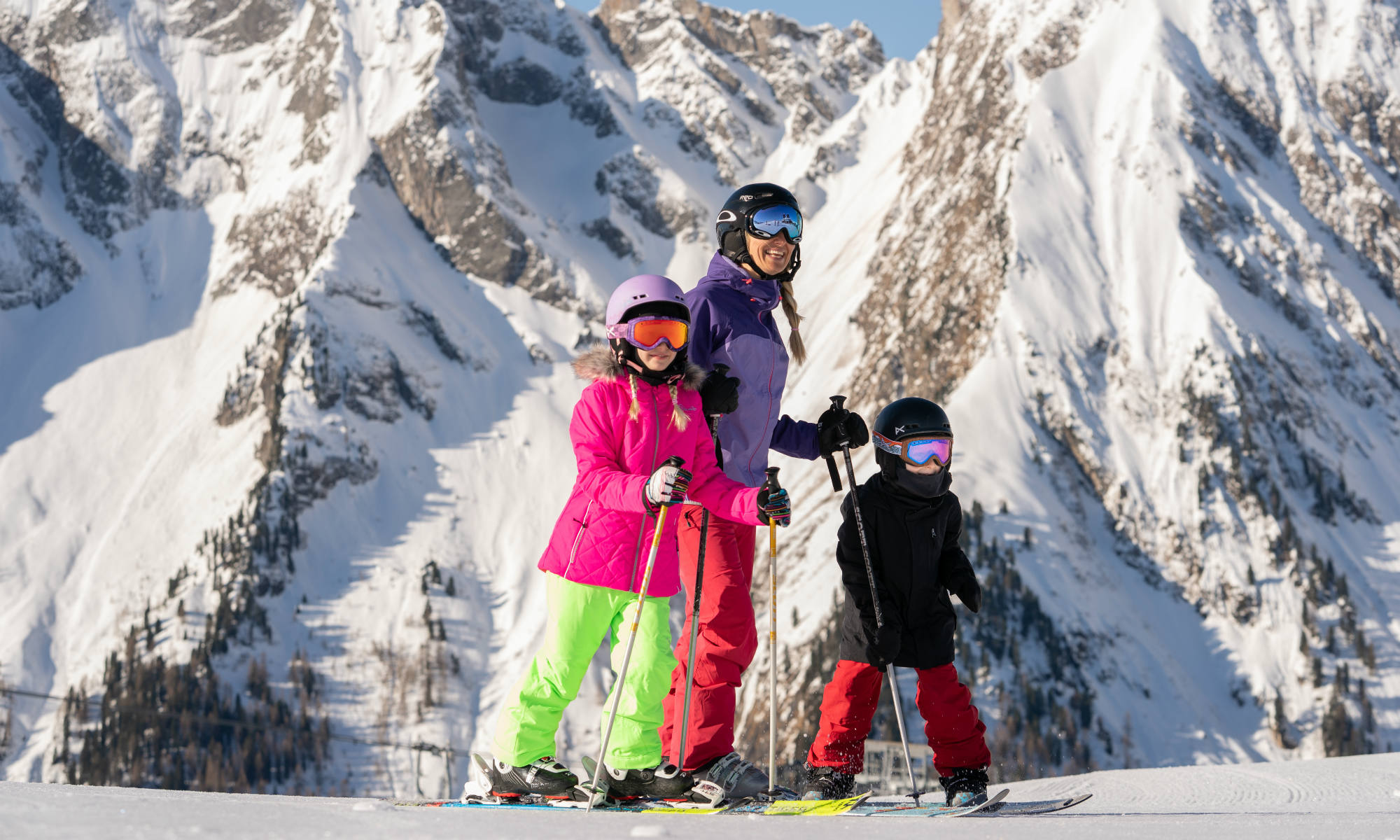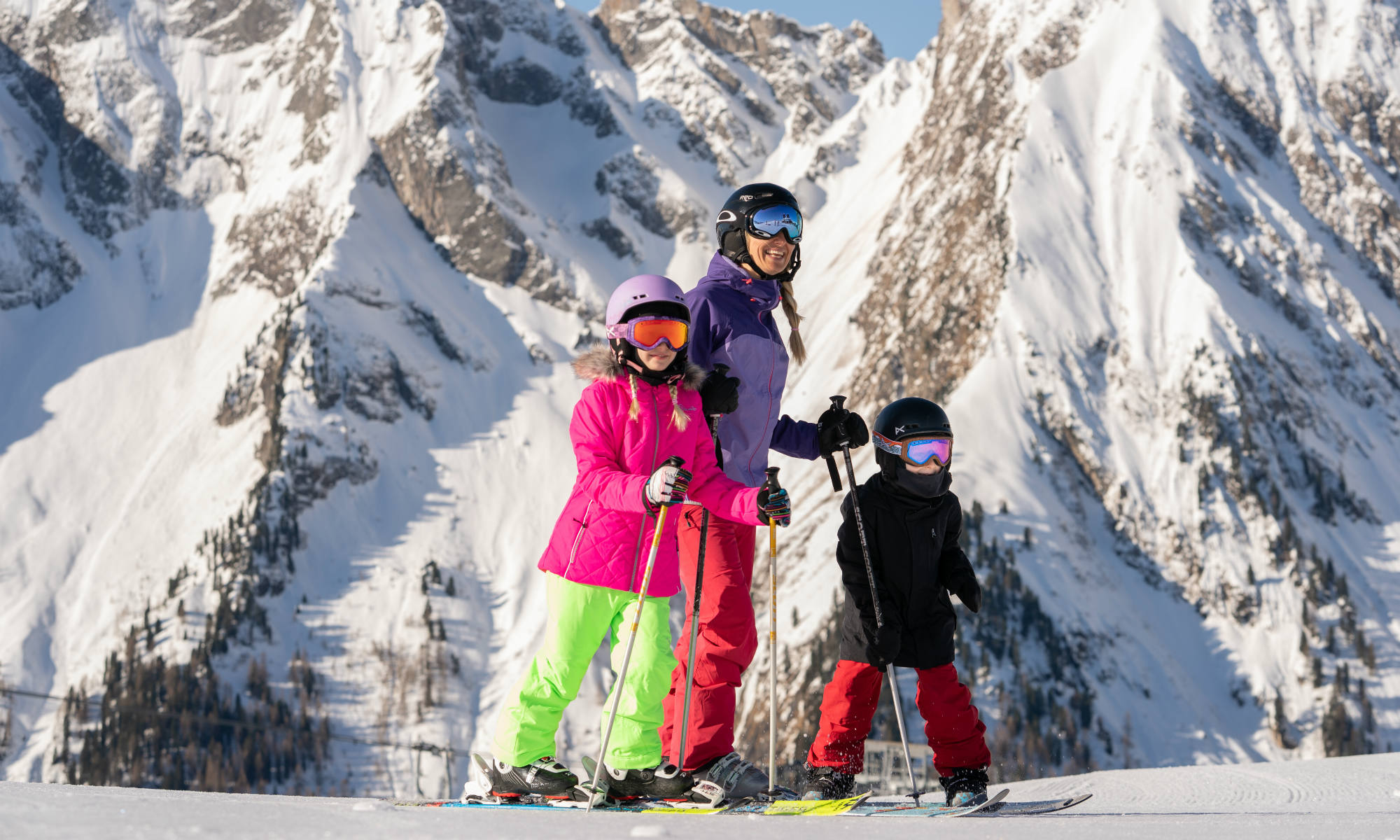 Only 1h away from Innsbruck and 2h from Munich and Salzburg, Mayrhofen welcomes all ski fans, no matter what age. Mayrhofen has the right pistes for everyone: If you want to learn to ski in Austria you can do it on the Ahorn, a mountain perfectly suitable for all beginners. If you are looking for something slightly more challenging, you should try out the pistes on the Penken.
Your children cannot wait to finally do their first turns on the slopes but you are not sure where your kids can learn to ski in Austria at a very young age? The ski schools in Mayrhofen offer ski lessons for children from the age of 2, gently introducing them to the skiing sport in a playful manner. The new "Fantasyland" features magic carpets, exciting obstacles and friendly mascots who support the children while they are trying out their first turns. Every Friday, the kids will participate in a final ski race – the perfect end to a successful week of learning to ski in Austria!
CheckYeti Tip: In Mayrhofen, there are a lot of off-piste activities to discover: sledging, snowshoeing – the list is almost endless. All of these offers make Mayrhofen a perfect holiday destination for families hoping to learn to ski in Austria and to enjoy a couple of relaxing days in the mountains.
Learn to ski in Lech: the cradle of skiing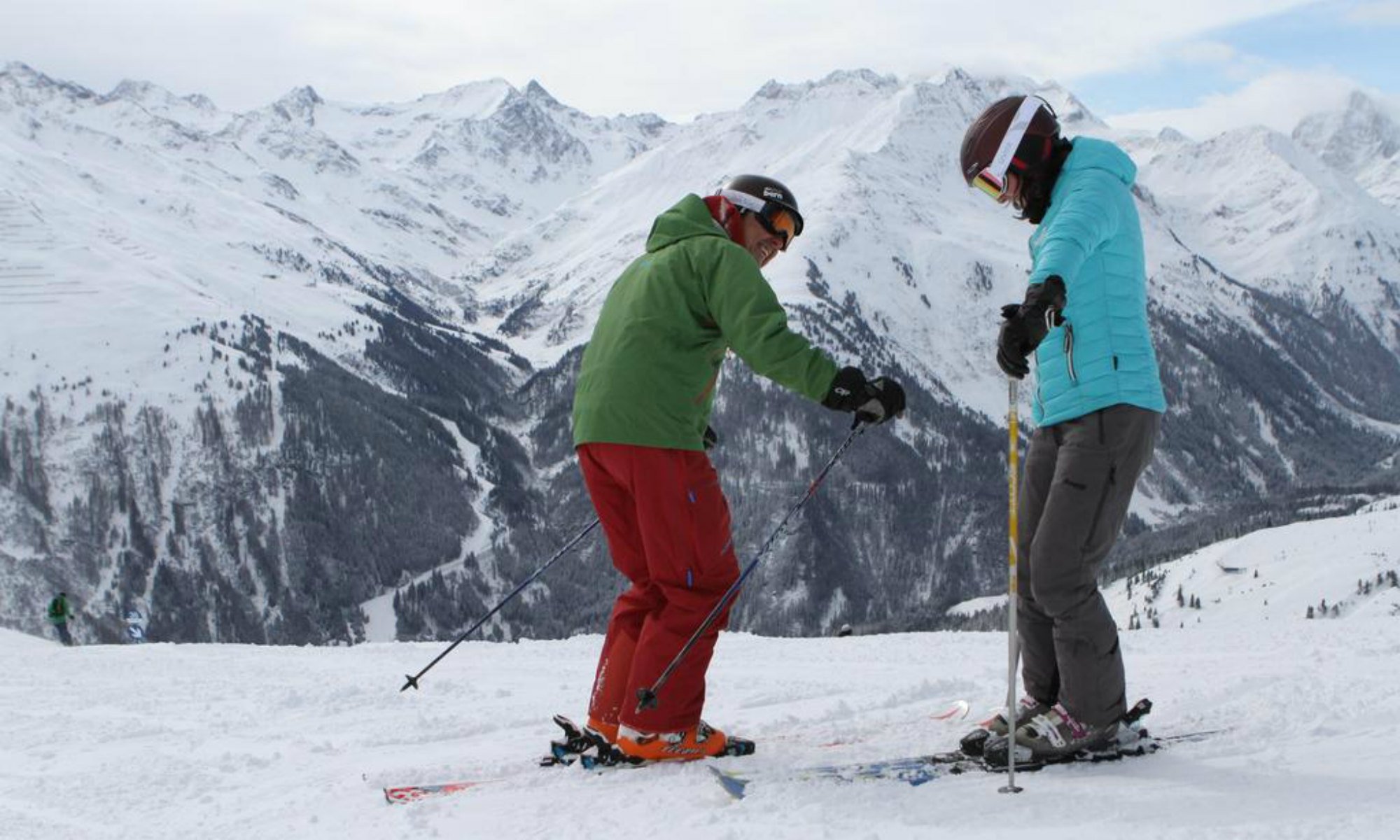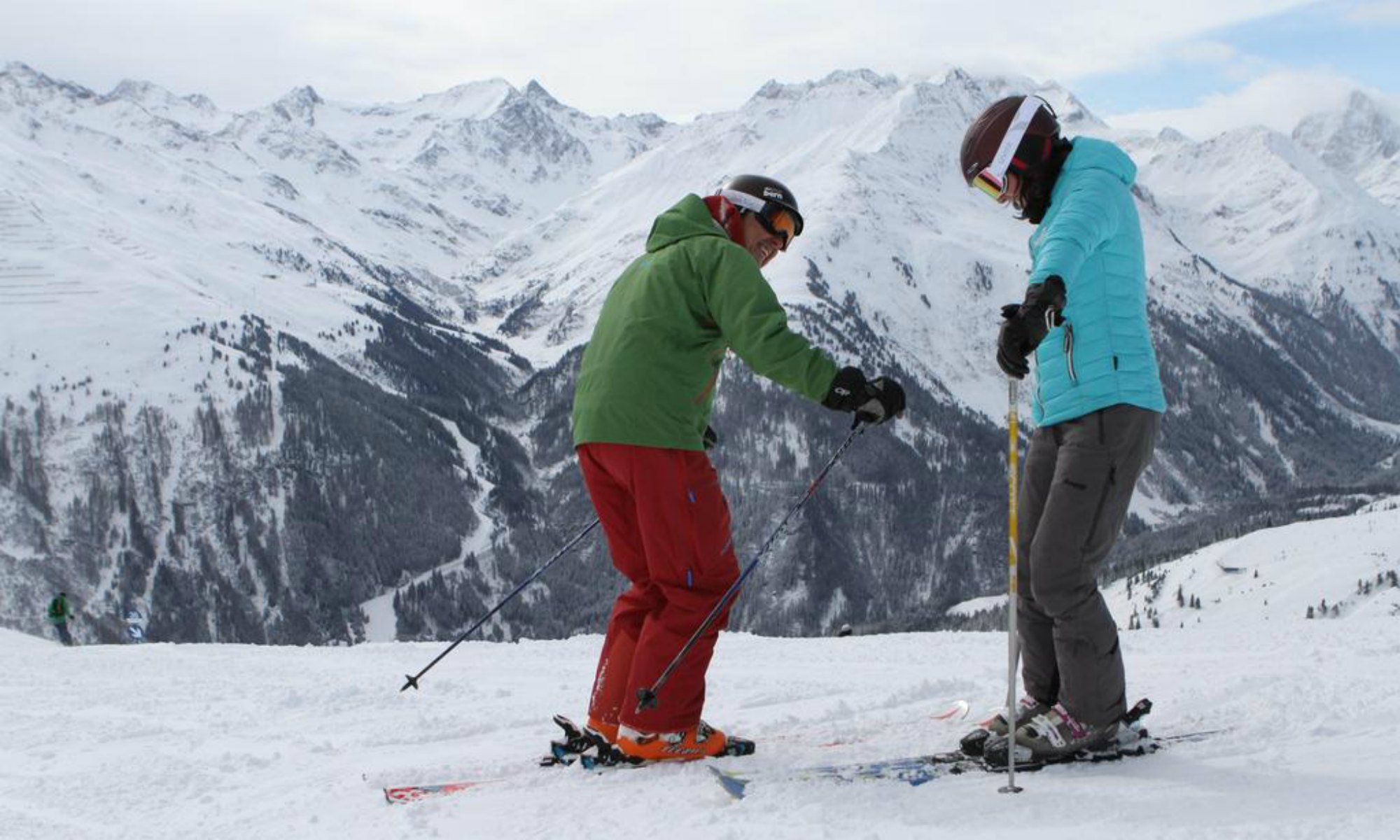 If you have the opportunity to learn to ski in Austria, Lech is one of the best ski resorts to choose from. Known as the cradle of alpine skiing, the ski resort of Lech on the Arlberg is part of the Ski Arlberg region, the biggest ski alliance in Austria. It takes less than 3h to reach from Munich and only 1.5h from Innsbruck.
With more than 300km of slopes, the Arlberg ski region counts as one of the largest ski resorts worldwide. The 131km of blue pistes are perfect for everyone who wants to learn to ski in Austria. Beside group lessons, ski schools in Lech offer a wide range of private ski lessons for children and adults. The advantage of private ski lessons is that the private ski instructor can fully focus on the skier and adapt the ski lesson to his/her needs and progress. This way, people usually improve their skiing technique very quickly.
CheckYeti Tip: If you are travelling with a group of friends who are all skiing for the first time, sharing a private instructor could be the ideal option for you. You get to learn to ski together which is not only a motivational benefit but also always great fun.
Learn to ski in Saalbach-Hinterglemm: 140km of sunny slopes for beginners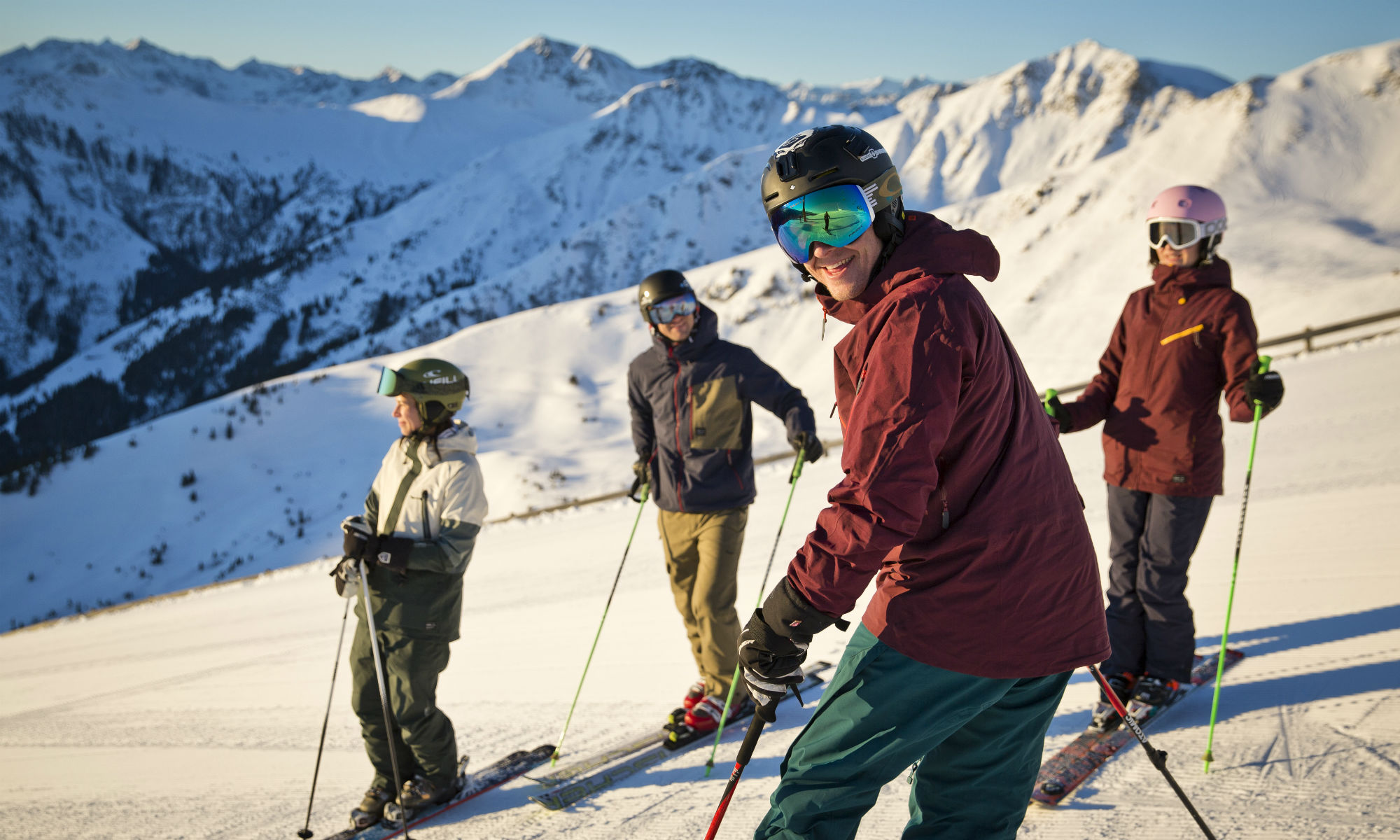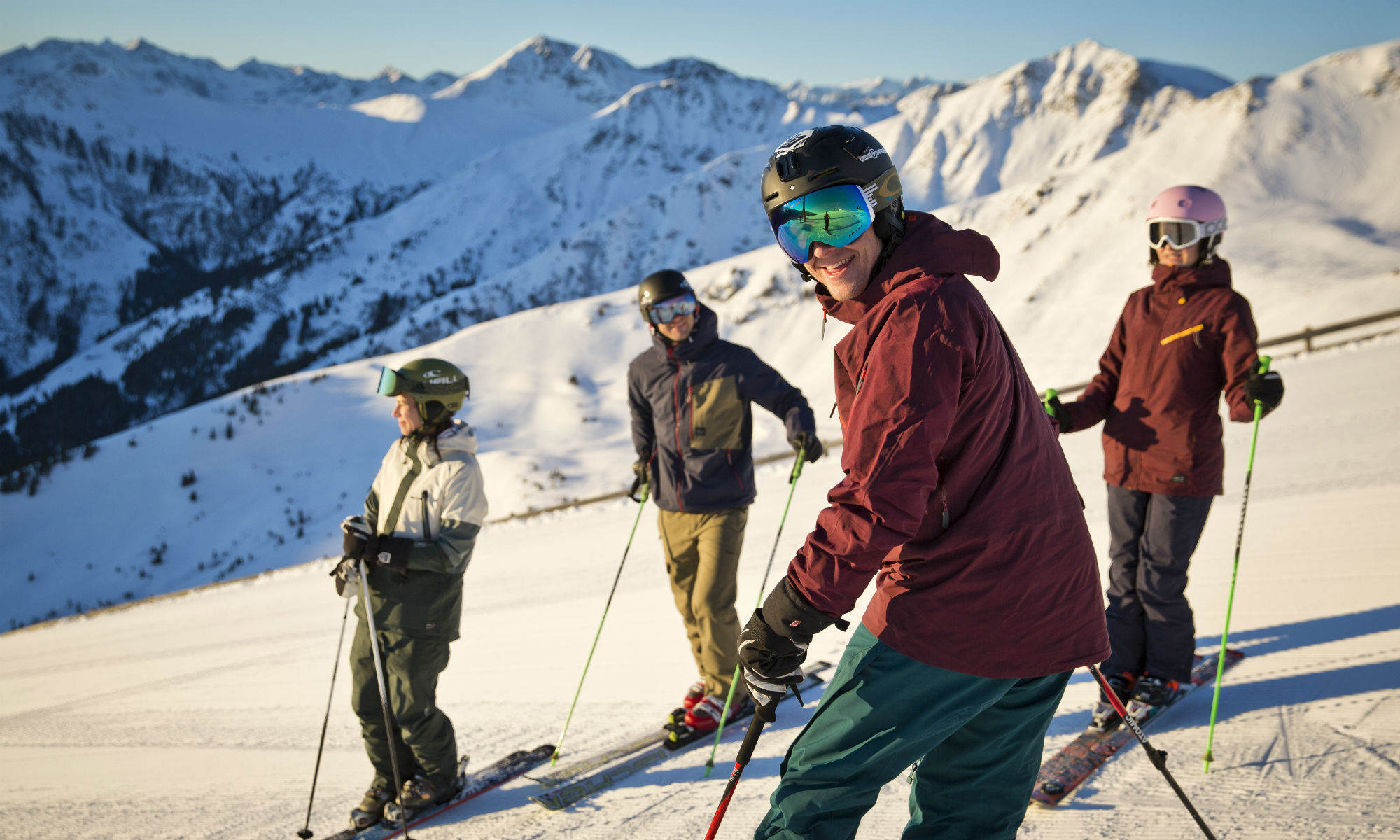 The ski resort Saalbach Hinterglemm is a paradise for all beginners wanting to learn to ski in Austria. It's part of the biggest interconnected ski area in Austria, the Skicircus Saalbach Hinterglemm Leogang Fieberbrunn and covers around 270km of sunny slopes. Half of the slopes are marked as "blue" and are, therefore, perfect for families and beginners.
In addition to a large variety of ski lessons for children, Saalbach-Hinterglemm offers many ski lessons for adults as well. First, the beginners will practice the basics of skiing in a special training area. Once the participants feel confident on skis, they will move on to one of the many the beginner-friendly slopes. For advanced skiers, the ski schools of the Skicircus offer specific lessons to improve their technique and even courses for returnees who want to refresh their skiing skills.
CheckYeti Tip: The short Saalbach Runde is a special experience for all beginners. On this tour, you get to explore the entire valley on 20km of blue pistes within half a day.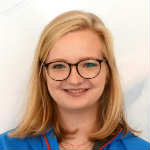 I absolutely love the winter months. In my opinion, there's nothing better than spending hours in the snow – it's no surprise that skiing is my favourite winter activity!