You are about to book your first surfing lesson in France, but before you do that, you need some information such as:
All these questions and more will be answered in this article.
The first day surfing in France
Before the lesson
You can arrive at your first surfing lesson in France by car, which is undoubtedly a practical solution, as there are usually numerous car parks near the beach. Trains are also very efficient in France and there is a train station in every village. Once in town, you can take a bus to the beach.
Upon arrival, you will be given a wetsuit to put on. Surf schools normally have changing rooms, where you can get dressed and lockers, where you can store your valuables.
What to bring
Swimwear & towel
Flip flops
Dry clothes and swimwear
Sunscreen
Water bottle
During the lesson on the beach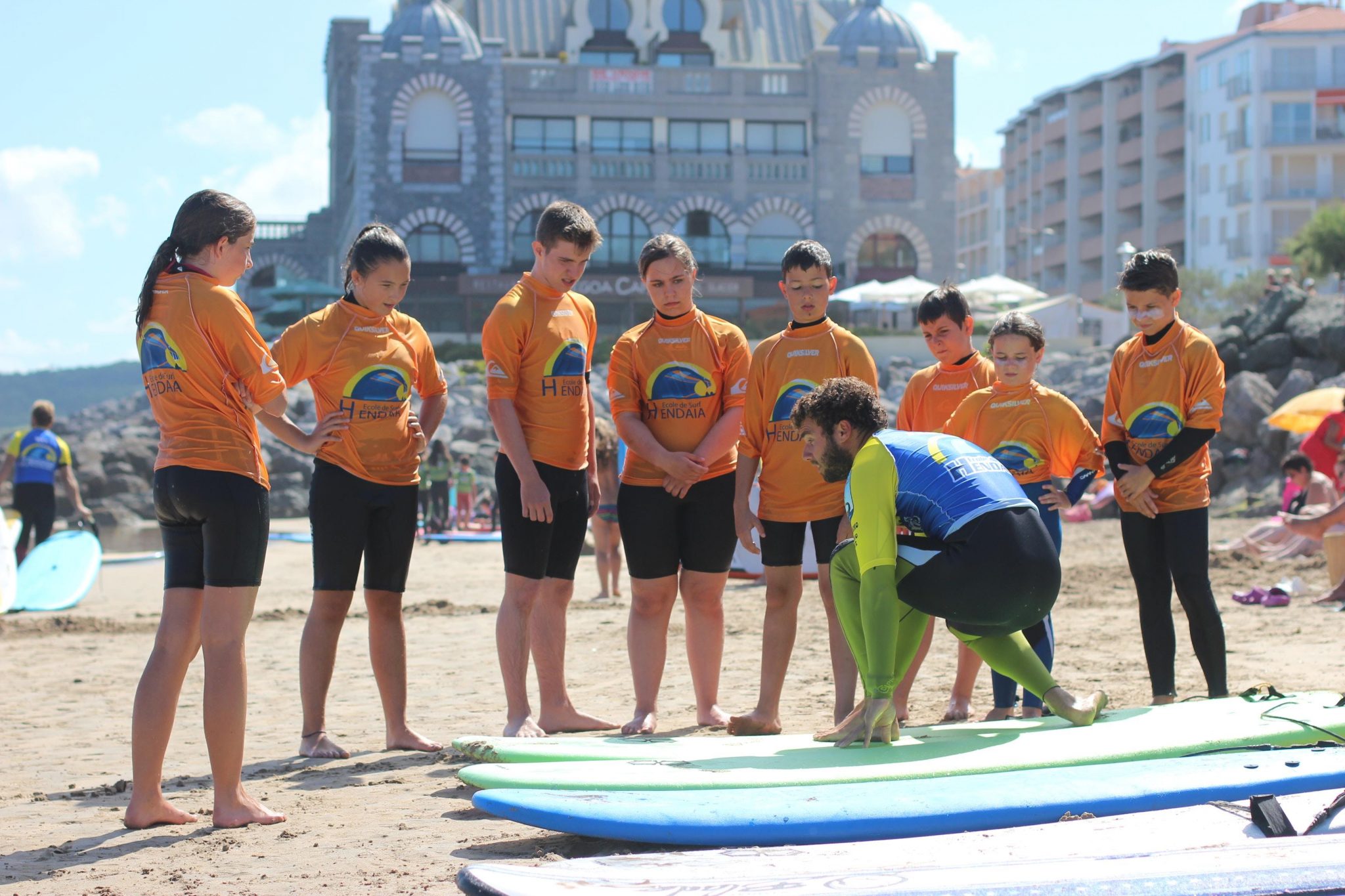 Once ready, you will head to the beach with the instructor and a 15-30 minute theory lesson will begin. Here, you will learn a lot about waves and how to deal with the sea. You will learn how to stand up on the board and warm up, before the practical part.
During the practical lesson in the sea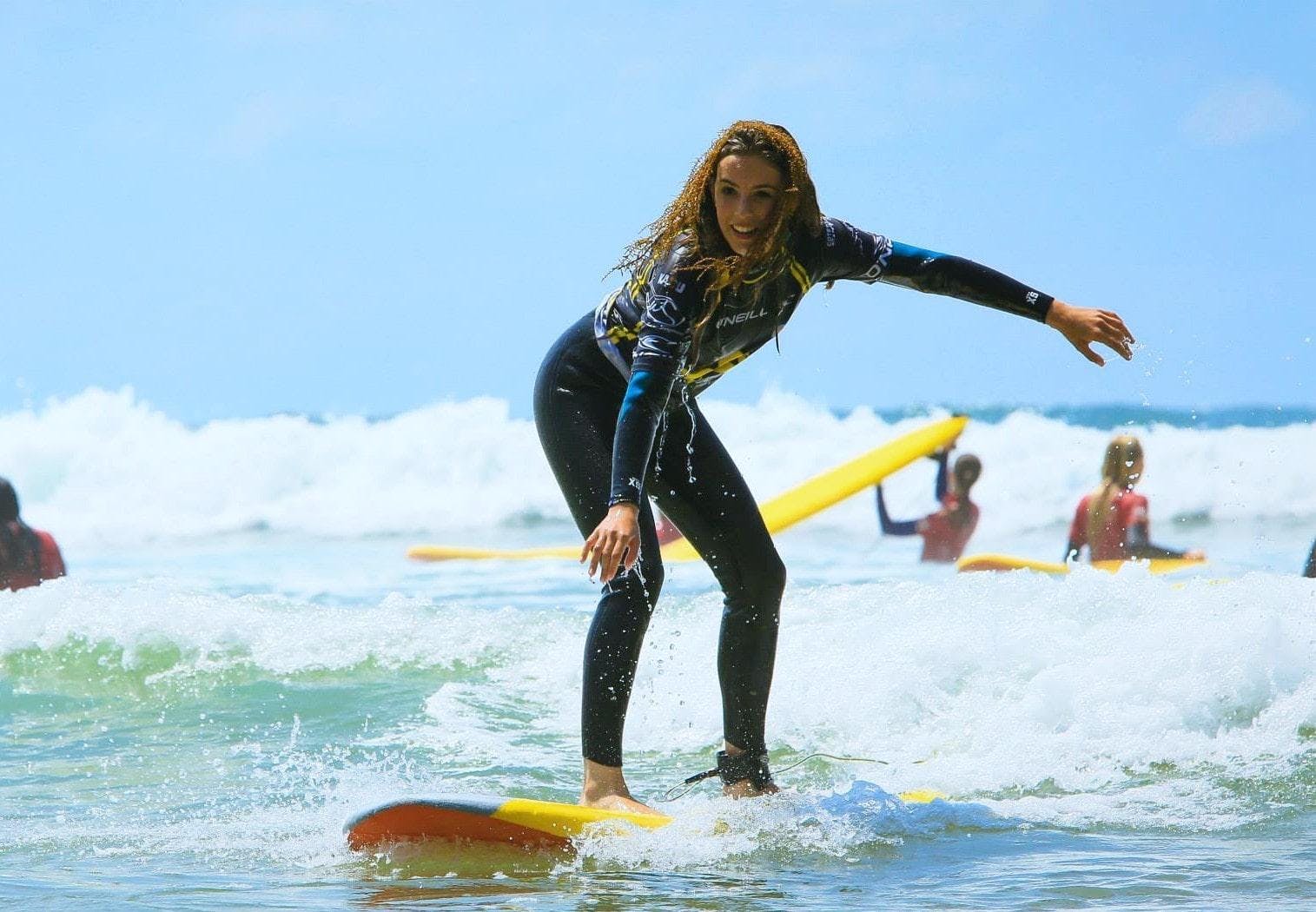 The part in the water is definitely the most fun part of the lesson. Your instructor will accompany you step by step, to face your first waves without fear. Normally, the instructor will supervise a maximum of 10 people at the same time, in order to give everyone the right amount of attention. Although you will want to ride waves like they do in the movies right away, you'll need some patience, as it takes time and a lot of practice to become a good surfer.
After the first day, these are the things you are typically able to do:
You will be able to bodyboard to move correctly in the ocean
You will be able to catch a wave, while lying down
You will begin to try to catch very low waves, while standing up
Beginners are normally advised to take at least three consecutive days of lessons to learn and get used to all the movements. Don't worry, if you stick with it, you will make visible progress, and at the end of your holiday, you will be able to show your friends the photos of you conquering the waves.
After 3 days, you will usually be able to do many more things:
You will be able to catch slightly bigger waves with more confidence.
You will understand the tide and wind better, and surf waves close to the coast
And after 5 days:
You will be able to ride the wave standing up.
You will be able to understand currents and therefore how to move around the ocean safely
Be able to go a little deeper into the sea
After the lesson
Surf schools in France offer showers after lessons. In some cases, you will receive photos of your lesson.
… and surfing in France for children?
From the age of 6, all children are welcome at surf schools in France. The surf instructors know how to handle young athletes and teach them how to surf in a fun and playful way. Surfing lessons are a great way to make new friends and have fun while on holiday.
Book a surf lesson in France
The west coast of France is a great place to go surfing. Many small and medium-sized towns along the coastline offer beaches suitable for surfing. Some locations, however, are more famous than others, such as Biarritz or Hossegor. Besides offering fantastic beaches, they have very interesting town centres that are worth a visit. Other towns are sometimes mistakenly considered surf spots, such as Saint-Jean-de-Luz and Arcachon, but you actually have to travel to nearby towns in order to go surfing. If you would like to learn more about surfing destinations in France, you should check out our other articles.
Private or group lessons?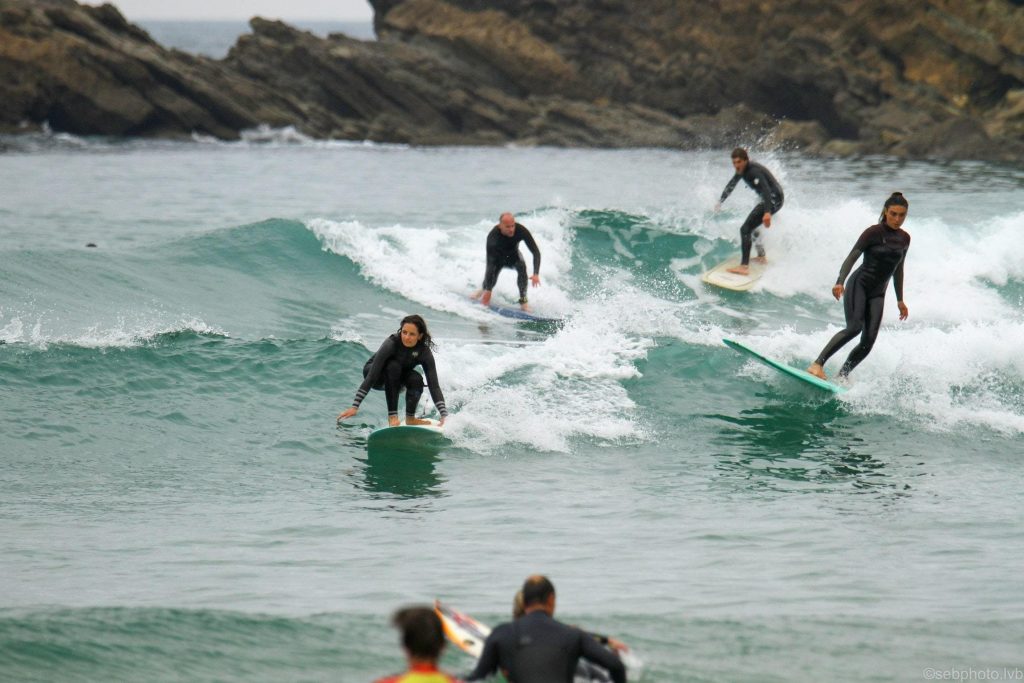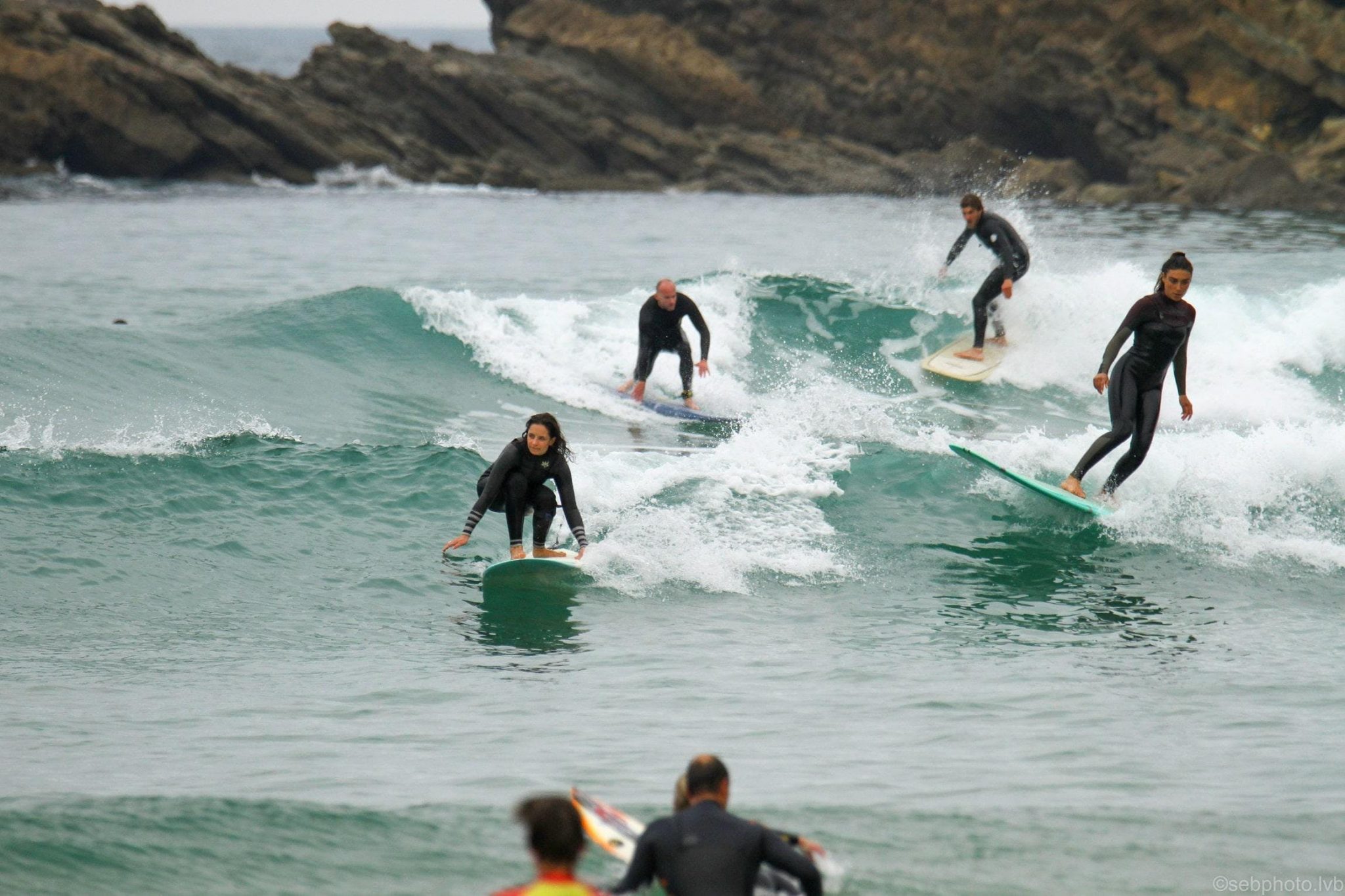 A group lesson, besides being cheaper, offers the possibility of making new friends. In a group of about 10 people, exchanging experiences and meeting new people is easy and fun. A private lesson gives you more flexibility with regards to the start time and allows you to have an instructor who can direct their entire attention towards you.
Surfing lesson start time
In France, surf schools only offer surfing lessons to beginners when the tide is low. This means that generally, the start time for the lessons is only communicated 24 hours in advance. This is to ensure maximum safety for all participants.