Learn to ski during Christmas time – after all, what better time is there to learn to ski? In the ski resorts presented below, you'll make your first turns right in the middle of a breathtaking Winter Wonderland.
The team of CheckYeti has compared Europe's finest ski areas and has handpicked the 5 best ski resorts for Christmas. Discover all the aspects that make learning to ski over the Christmas holidays and celebrating Christmas and New Year's Eve in a ski resort a magical experience in this blog article:
Learn to ski in Val Thorens: Europe's highest ski resort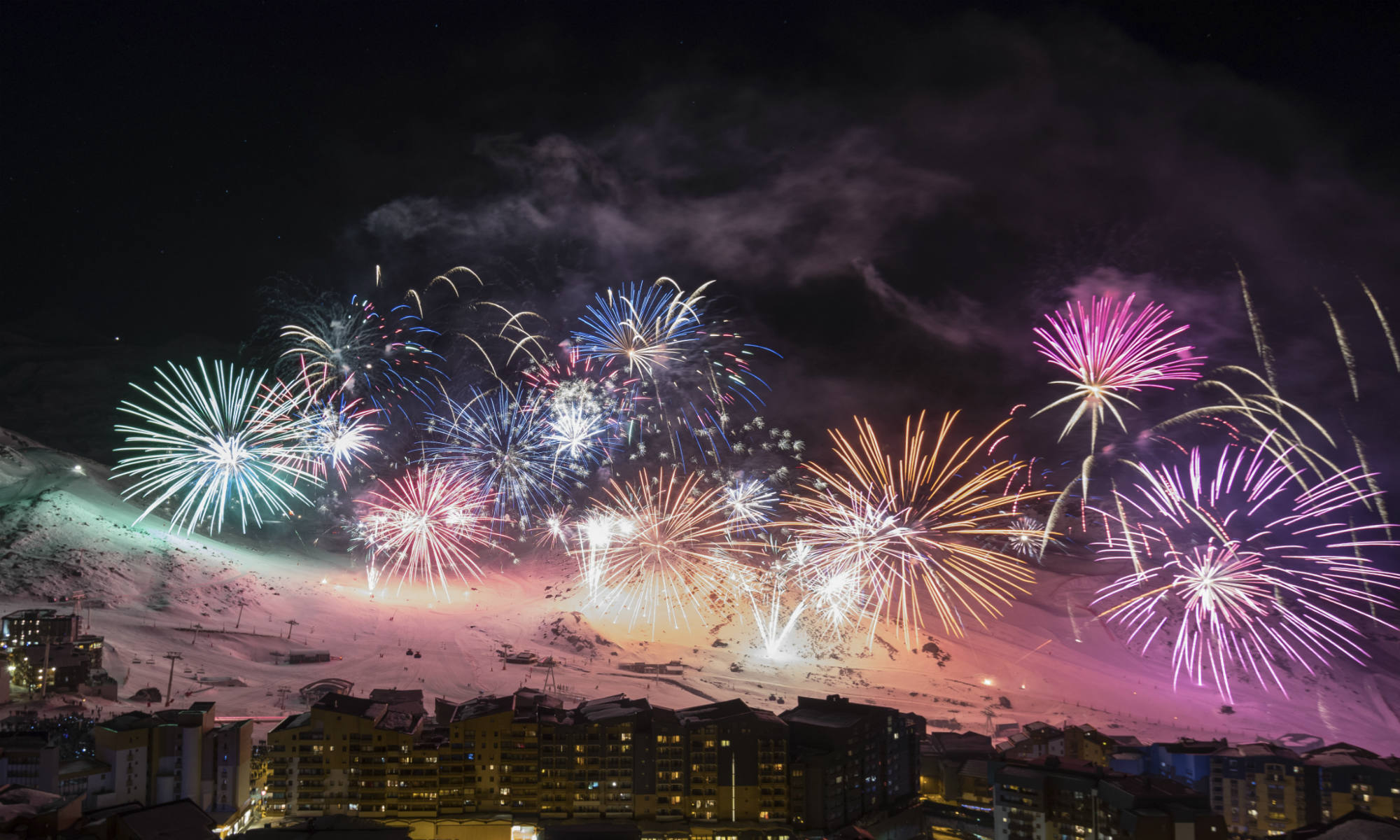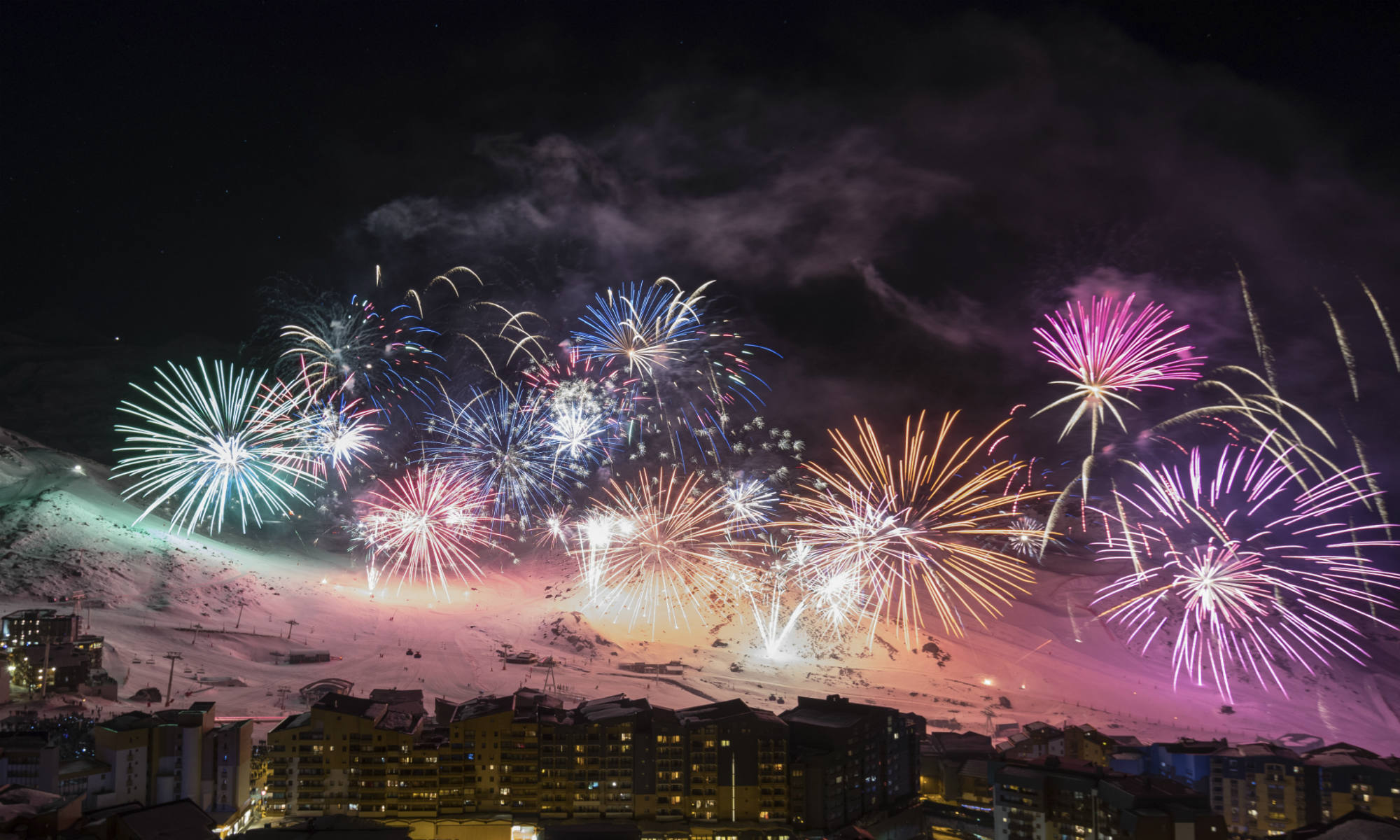 Val Thorens is part of the huge ski resort of Les 3 Vallées (translated: the 3 valleys) that connects the valleys of Courchevel, Méribel and Belleville. It is located in the French Savoie region and is known as the most snow-safe resort in Europe. That is no coincidence: Val Thorens is Europe's highest resort and is surrounded by 6 glaciers. So, if you decide to come here over the holidays, it's very likely you'll have a white Christmas. You can reach Val Thorens after a 2.5h-long car ride from Geneva and Lyon.
Beginners will feel at ease on Val Thorens' slopes as out of the resort's 600km of pistes, meaning all of the 3 valleys, 52% are marked blue. Right next to the village, you'll find easy slopes and areas for beginners and slow skiers. There also is a kids' area in the valley where children can slowly get used to their equipment and learn to ski at their own pace. Very easy to easy slopes start right at the village, in the valley. More experienced skiers will also enjoy Val Thorens because of the variety of the slopes.
In Val Thorens, ski schools offer group ski lessons for beginners from 5 years old. In general, the groups have a small number of participants to allow a better learning environement of the young skiers. Teenagers and adults who have never skied before can also take ski lessons in Val Thorens: group and private lessons are available, so everyone can find the right option for them.
CheckYeti Tip: Try to find ski lessons with equipment included. It will make your life easier… and save space in the trunk for the Christmas gifts.
In Val Thorens, Christmas vibes are spread from the 22nd until the 28th of December. The week-long Christmas programme includes everything from discovering Santa Claus' winter village to watching a firework show. On Christmas Eve, families can watch the torch-lit descents, go meet Santa Claus during one of his sleigh rides around the resort and get free snacks from him. There also is a free pyrotechnical show taking place on the Place Caron square on that day. On the 26th of December, kids with skiing experience can even participate in the kids' torch-lit descent.
Discover the ski lessons offered in Val Thorens >
Learn to ski in Tignes: the wonderland of beginners' areas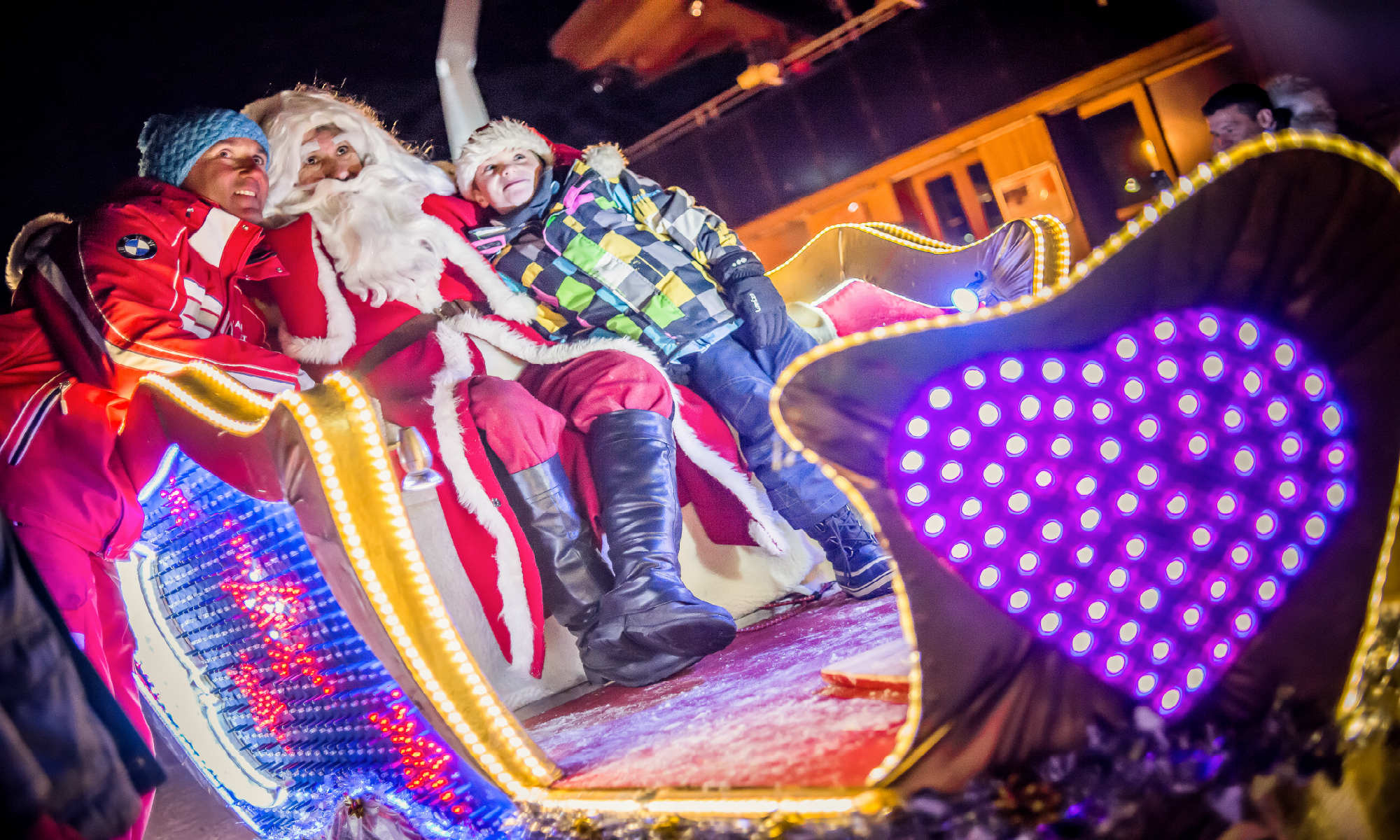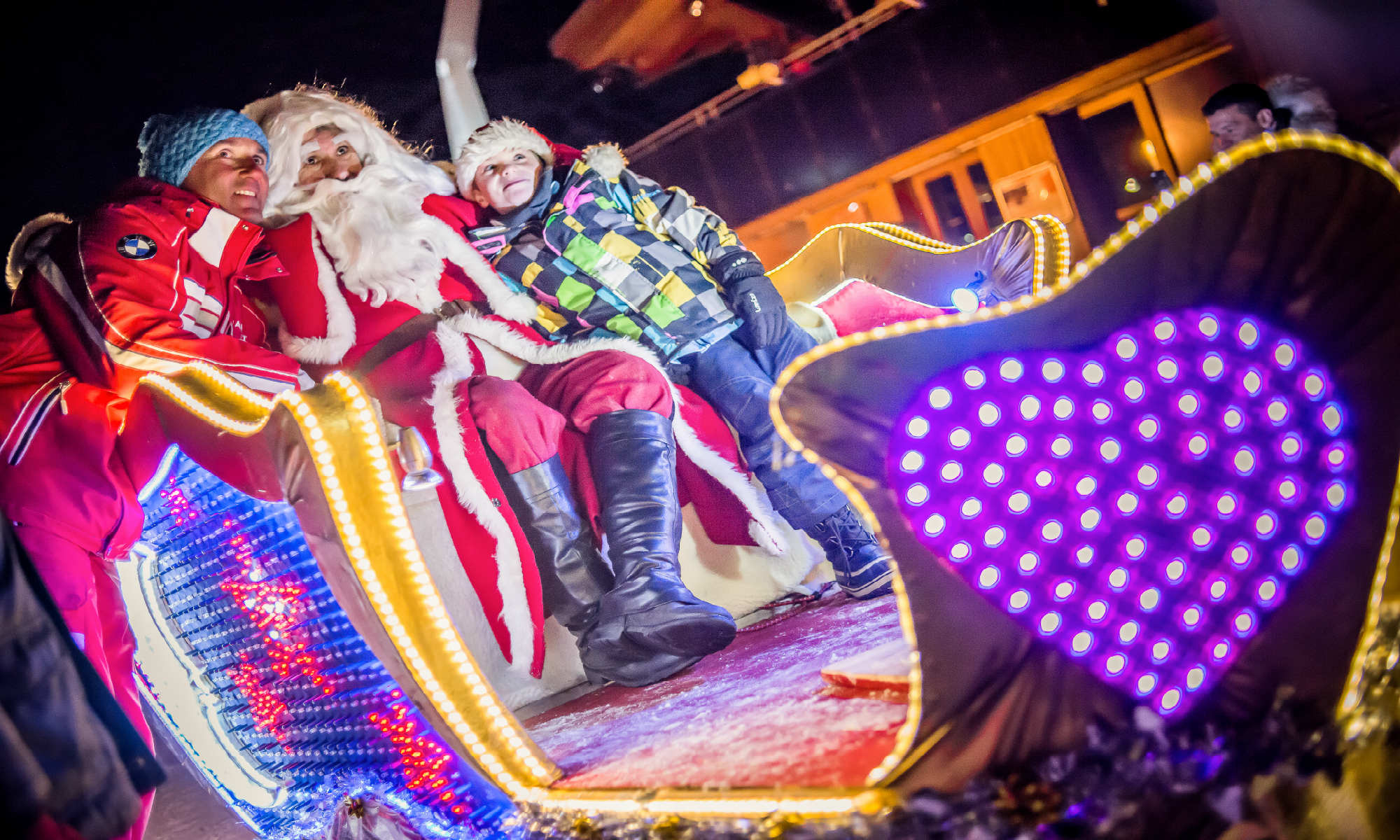 Tignes is the second highest resort in Europe and offers its visitors a lot of opportunities thanks to an immense network of slopes. With Val d'Isère, it is part of the Espace Killy and skiers of all levels can enjoy it from October to May, thanks in particular to the Grande Motte glacier.
In Tignes, beginners of all ages are at home, thanks to the 3 progressive levels of beginner areas accessible from each of the resort's villages. Group ski lessons for beginners are available for children from 5 years old. In small groups of 8 skiers maximum, they get to know their equipment and their friends for a serene and efficient progression. Adults wishing to start skiing will be in the best conditions with a private instructor whose trained eye and pedagogy will do wonders.
Tignes is beautiful but the alpine resort is even more beautiful and magical during the Christmas season. The celebration began in early December and the various activities and events will maintain a festive atmosphere throughout the holiday. You can, for example, walk around the village or go to the Christmas market in Tignes Le Lac.
On the evening of December 24th, Santa Claus finally jumps on his sled and comes to meet the children in each of the villages of Tignes. That same evening, don't miss the beautiful torchlight descent of the ski school instructors. On December 25 it will already be time to say goodbye to Santa Claus who will ride back in his sled to return home to Lapland.
More details on the ski lessons in Tignes >
Learn to ski in St Anton: from the slopes to the Christmas-themed trail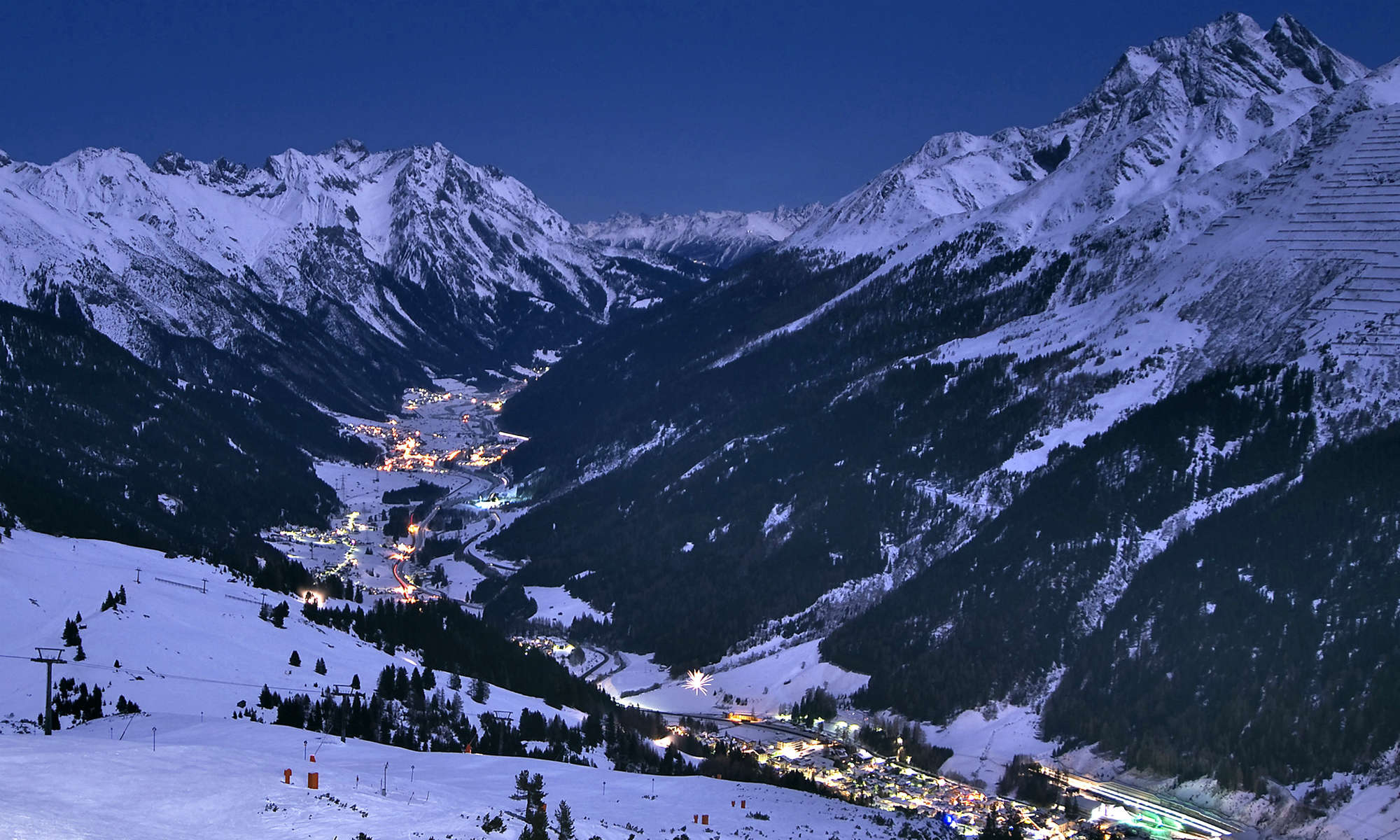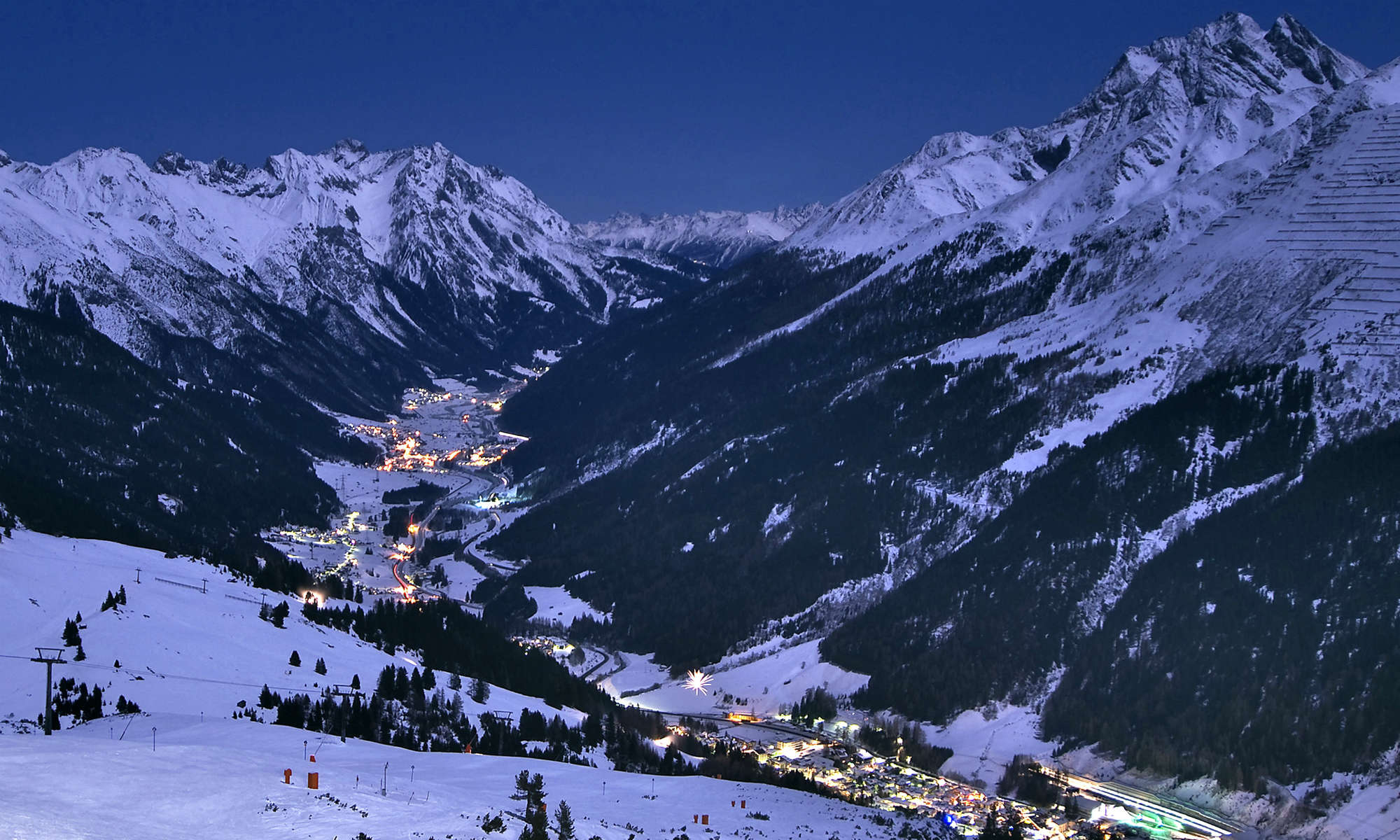 St Anton is part of Austria's biggest ski resort network called Ski Arlberg. This resort is not only known as the birthplace of alpine skiing but also has the reputation of being an après-ski hotspot. The ski resort in St Anton is approximately 2h away from Zurich, 2.5h from Munich and just 1h from Innsbruck.
First-timers and beginners have great conditions for learning to ski in St Anton. In the valley area, several training lifts and magic carpets can be used along with easy slopes. Kids can learn to ski through a playful approach in one of the kids' areas. There also is a beginners' area next to the mountain station of the Gampenbahn cable car.
Due to the various slopes and the high snow guarantee, St Anton is also for intermediates and advanced skiers quite interesting. Re-entrants and intermediate adults can profit from a personal ski technique coaching. Advanced skiers have the possibility to try out ski touring or powder skiing for the first time – the Arlberg area is known as one of the most popular freeride destinations in Europe.
During this time of the year, locals know how to transform St Anton into a Christmas paradise. The main street is decorated with festive Christmas lights and you can admire local arts and crafts at the mini Christmas market. The market is also where you can buy tasteful salty and/or sweet treats and, of course, hot beverages. It's also always nice to stroll around the city centre where you can take pictures in front of the big Christmas tree. If you'd like to go more extravagant, you have the possibility to book a sleigh ride through the village or the snowy woods.
CheckYeti Tip: One further Christmas activity for all ages is this year's Christmas theme trail. The "Advent Magic in the Park" trail offers all kinds of things from open fireplaces to warm you up, a Christmas photo corner, afternoon elves workshops for kids as well as readings of stories and poems. To get to the Christmas trail, locals have made beautiful stars that lead the way from the roundabout between the Rendl and Galzig cable cars all the way up to the trail's start.
Take a look at the ski lessons in St Anton >
Learn to ski in Zermatt: a Christmas paradise for families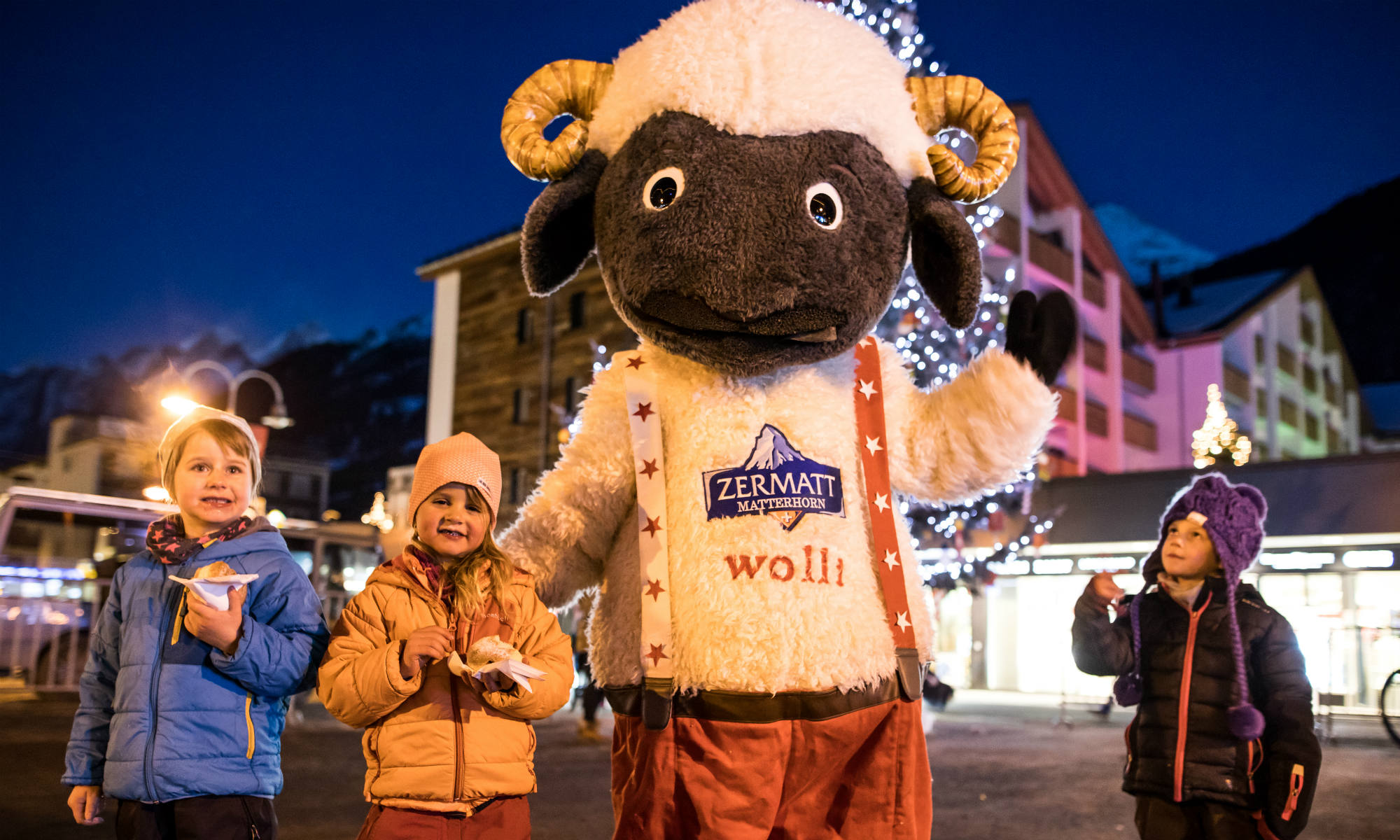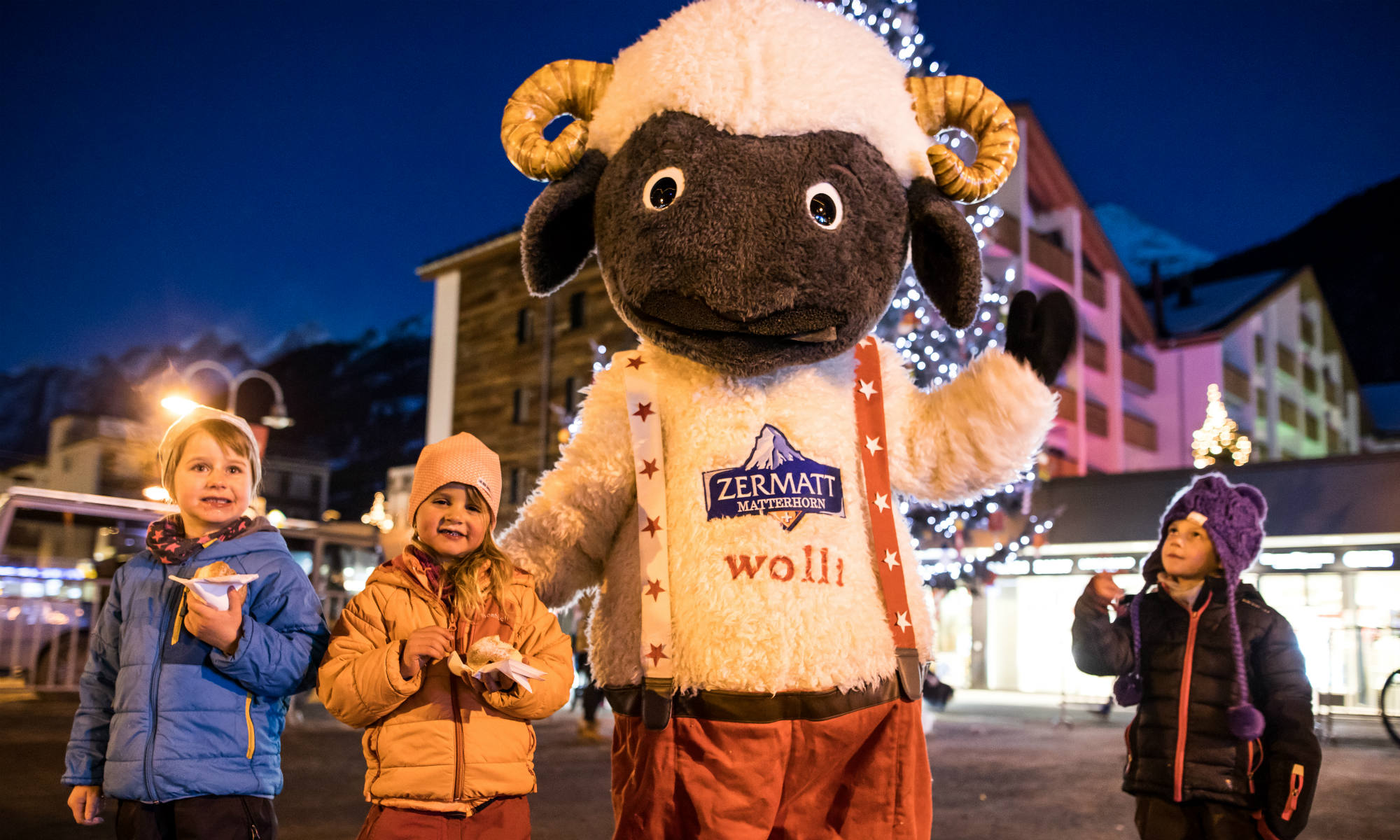 The ski resort in Zermatt is known for being the gate to Switzerland's highest and sunniest ski area. Additionally, you also get to enjoy a magnificent view there: a panorama of over 30 regional mountains that are over 4000 metres high. Amongst these mountains is the world-famous Matterhorn, a mountain which has served as a background for innumerable family Christmas cards. In fact, the resort especially welcomes families and kids. This resort is approximately 2.5h away from Bern and 3h away from Geneva.
Zermatt has surprises in store for little and adult ski fans. Thanks to the local glacier, the resort is very snow-safe. With its offer of free ski passes for kids under 10 years old, Zermatt is a child-friendly resort. The local ski schools also offer two very well-equipped kids' areas: the 3500m²-big Snowli Kids Village and the Wolli Park. Here, little skiers can make their first experiences on the slope and also get pro tips from the local ski school mascots – the Blacknose sheep Wolli and Snowli the skiing rabbit. Older children can also opt for ski lessons for teens (12-18 years) in Zermatt.
Wolli the funny mascot not only helps and supports the little skiers in the kids' areas, but he also drives around the village in his sleigh and hands out presents to the kids during Christmas time.
But of course, Santa himself also makes an appearance: on Christmas Eve, he goes on a sleigh ride through Zermatt to give presents to kids who have been nice all year long. If you'd like to go on a little family-trip after Christmas or on New Year's, why not go to Italy? The resort in Zermatt is connected to the Italian alpine resort Cervinia, a lovely village worth discovering.
CheckYeti Tip: Still looking for a place to have your Christmas dinner in Zermatt? Don't worry, you have the choice between two high-quality restaurants: the Ristorante Capri and the After Seven Restaurant. Both have been awarded Michelin stars from the famous guidebook series Guide Michelin.
Overview of the ski lessons in Zermatt >
Learn to ski in Kitzbühel: a traditional Advent season in the Kitzbühel Alps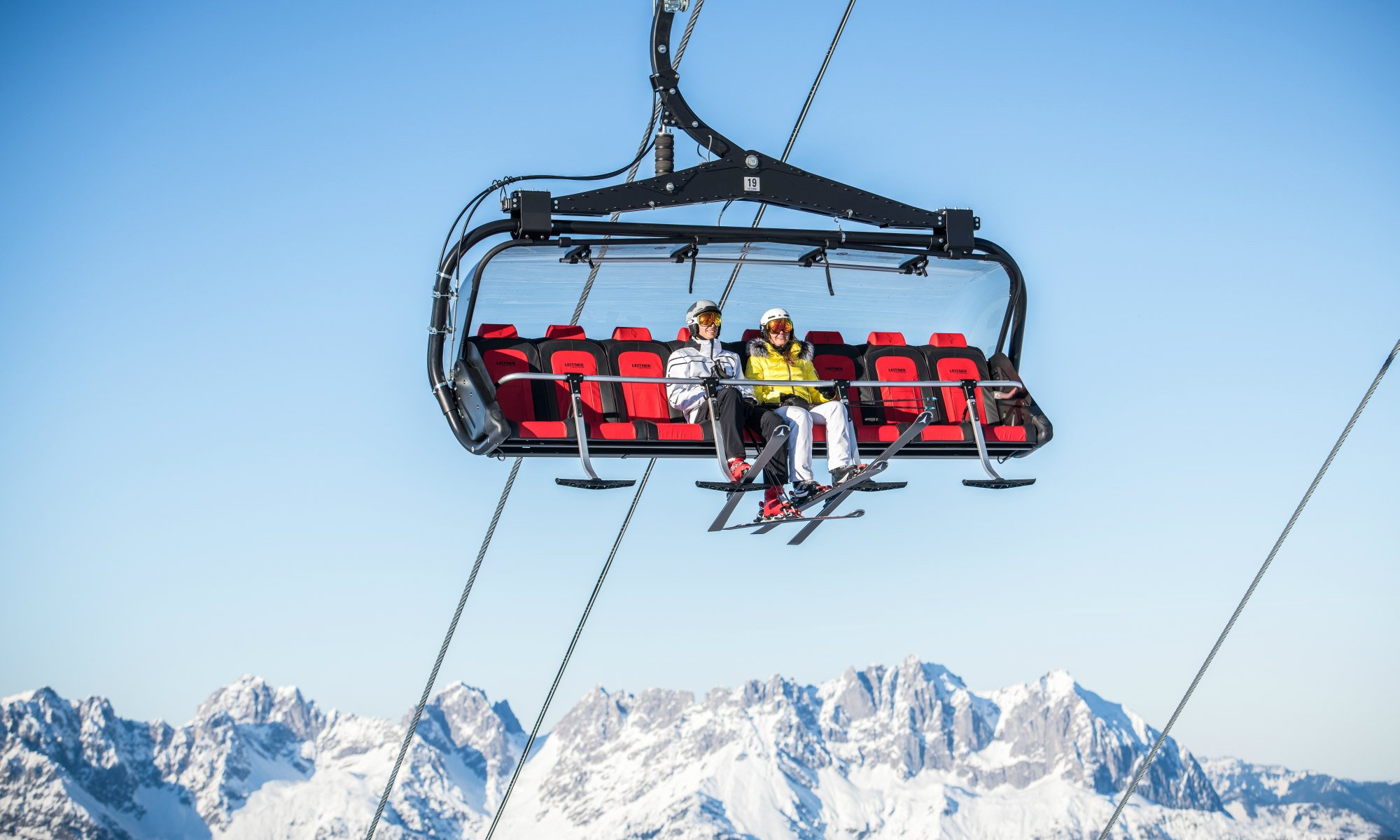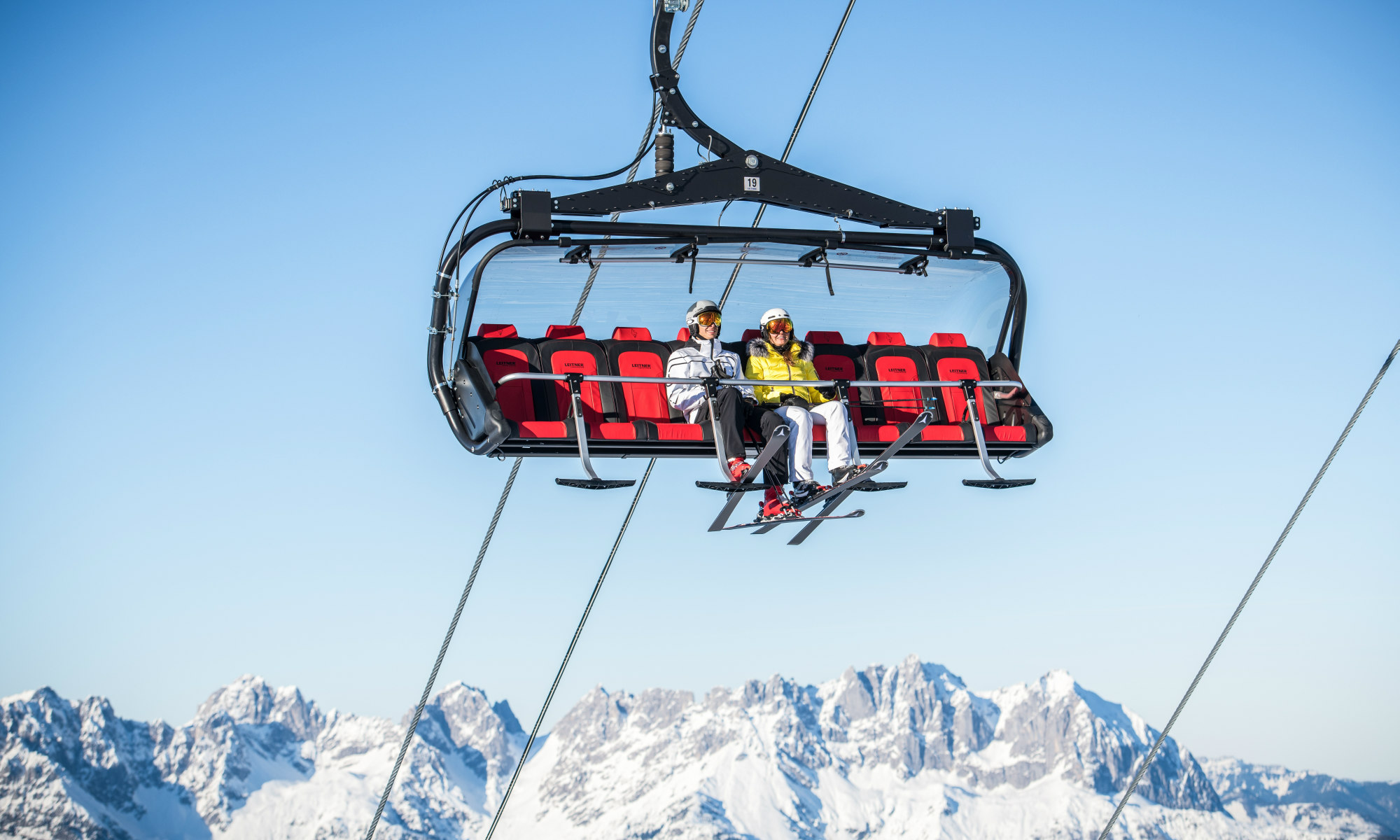 The alpine resort forms the centre of the huge ski network KitzSki. It takes you only 1h to get there from Innsbruck and a 1.5h-long car ride from Salzburg and Munich. Apart from the famous Hahnenkamm race, Kitzbühel also gained in fame and popularity through its magical ambience around Christmas time. Christmas markets, concerts, numerous events around Christmas and New Year's Eve, as well as winter hikes, are part of Kitzbühel's winter programme.
If you're planning on spending the Christmas holidays and/or New Year's Eve in Kitzbühel, you can not only look forward to all the festivities but, of course, also to high-quality ski lessons. Amongst a total of 170km of pistes, there are numerous blue beginners' slopes as well as pistes for experienced and professional skiers. In Kitzbühel, ski lessons are offered in groups or with a private ski instructor. Whatever the chosen group lesson may be, many ski schools try to stick to a maximum of 6 participants per group. That way, the ski instructor has more time to focus on every skier individually and skiers thus can progress faster.
Special ski lessons including a video analysis are offered in Kitzbühel. A video analysis helps the ski instructor point out to you what aspects of your technique need improvement. You'll thus know which skills need special attention and the instructor will help you with your training.
Once the ski lesson is over, why not go out and discover other aspects of Kitzbühel? Especially during Christmas time and around New Year's Eve, the Tyrolean alpine town has a lot to offer. The Kitzbühel Christmas market is open until the 26th of December, so you have plenty of time to drink mulled wine and try out delicious local specialties. The market also offers a torch-lit hike which final stop is the Christmas market where you'll get to reward yourself with a hot drink. On the 26th of December, the last day of the Christmas market, a beautiful Christmas concert marks the end of the Christmas period.
CheckYeti Tip: Kitzbühel also offers great New Year's Eve festivities: the New Year's fireworks and a ski show will be the night's highlights.
More information about the ski lessons in Kitzbühel >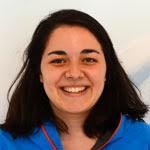 As someone who loves going on adventures, I simply love to share my know-how and insight on our outdoor sports offers and tell you everything I'd want to know about all these beautiful places and exciting activities. Whether you're looking for inspiration or tips on rafting, canyoning, paragliding or any other activity, I'm always happy to tell you all about it!