Learning to ski in Châtel is a great way to spend your winter holiday. In this article, we'll explain why: 1) Chatel's location is perfect.
Located on the border between France and Switzerland, Châtel is easy to reach from Geneva airport. 2) There are 24 slopes that are suitable for beginners on which you can practice without concern. 3) Children from as young as 4 years can already learn to ski in Châtel. 4) The slopes in the resort are very easily accessible. 5) There are plenty of fun activities to do in Chatel and in nearby towns and villages besides skiing and snowboarding.
Below, we will explore in more detail what Châtel has to offer if you decide to spend your holidays in this picturesque little town.
The location: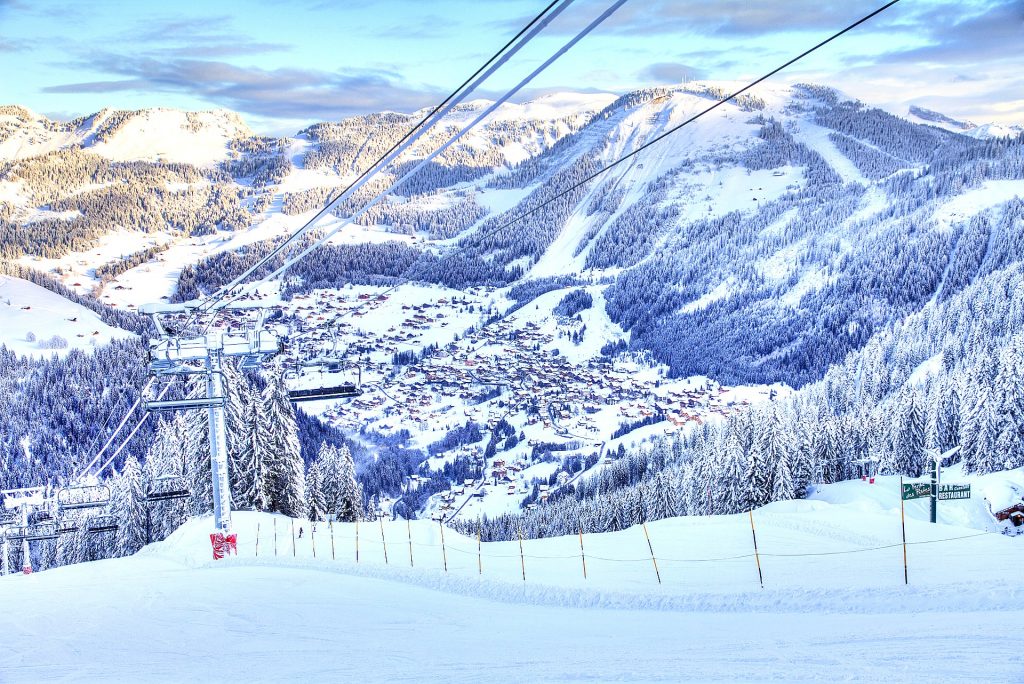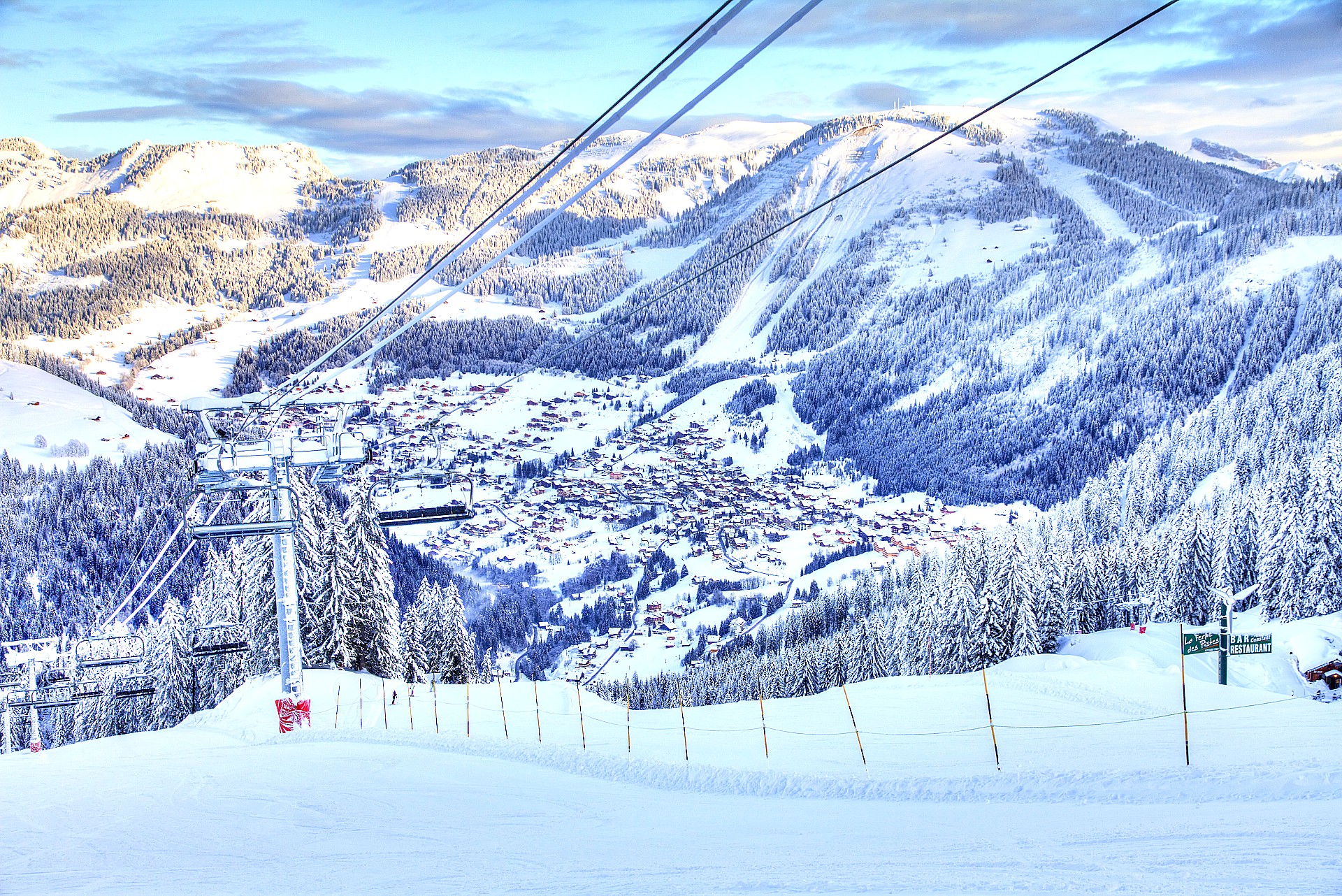 Located south of Lake Geneva within the French Haute-Savoie department, the ski resort of Châtel is reachable in just over an hour from Geneva airport. Châtel is surrounded by two mountain ranges; the Dents du Midi in Switzerland and Les Dents Blanches, which extends over both the Swiss and French borders.
Châtel has two sectors of pistes and shares its slopes with Avoriaz on the French side, and the Swiss resorts of Morgins & Torgon. The two sectors are connected by the Gabelou and Portes du Soleil lifts and offer a total of 45 slopes at altitudes between 1100m – 2200m.
All 4 resorts are part of the expansive Portes du Soleil region: The Portes du Soleil offers a total of 286 pistes and extends over 12 resorts within France and Switzerland, from Mont Blanc to Lake Geneva.
The best slopes to learn to ski in Châtel: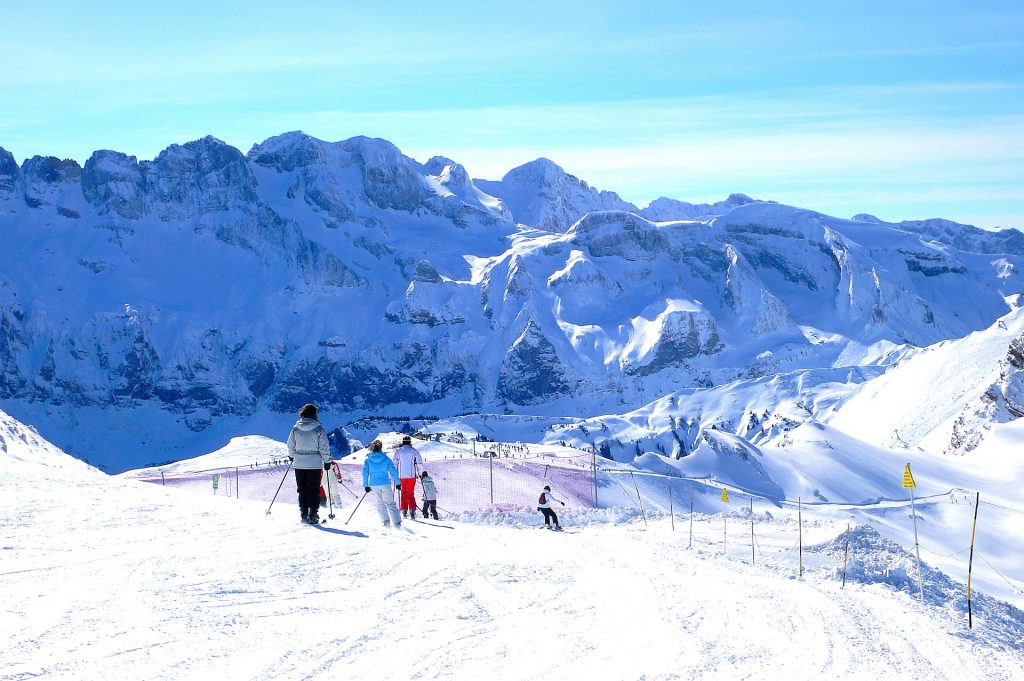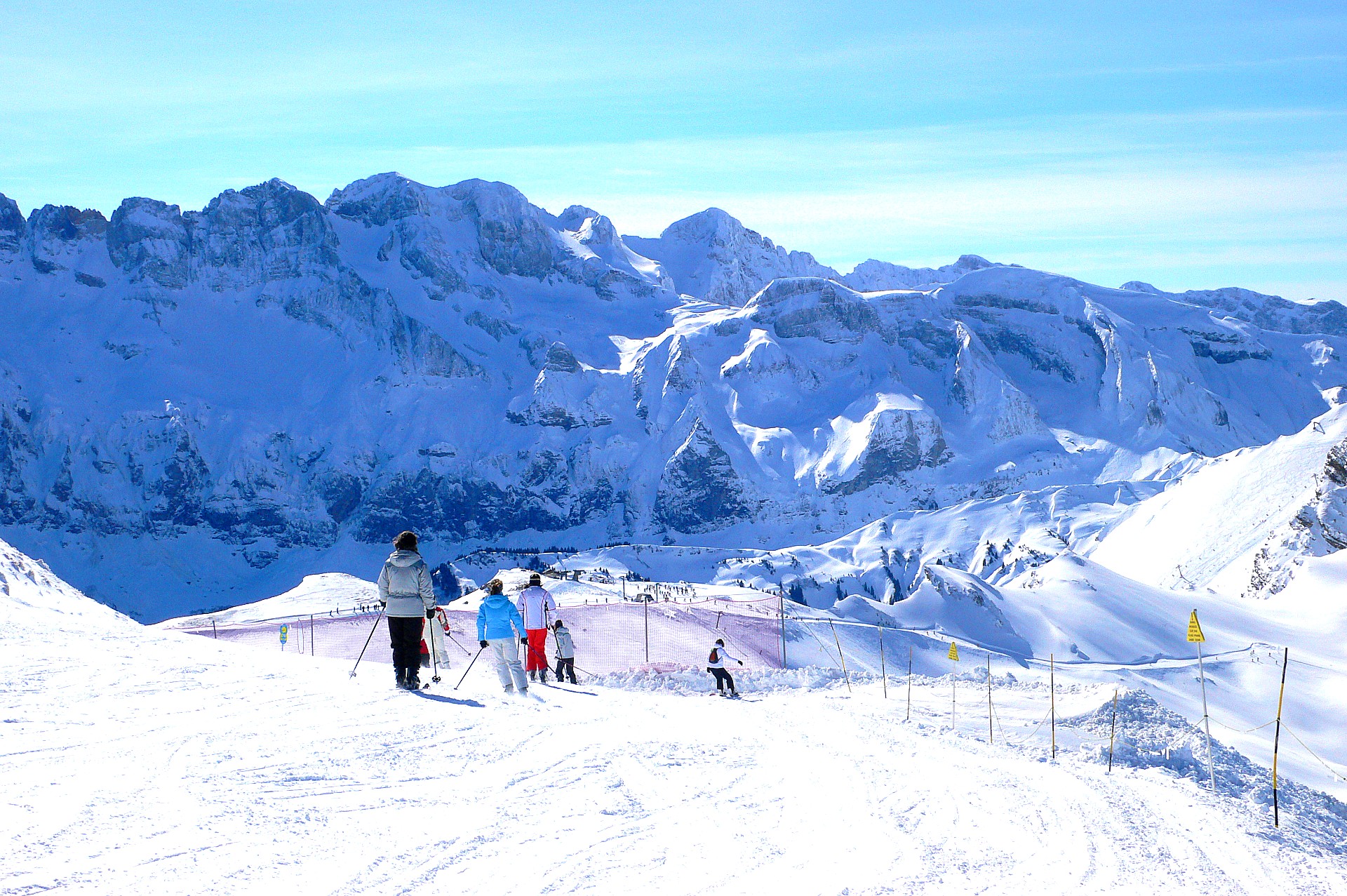 The resort's slopes are ideal for those who wish to learn to ski in Chatel. With 9 green and 15 blue runs directly within the resort of Châtel plus a total of 222 blue runs within the Portes du Soleil region, there are plenty of pistes for novice skiers.
Pré la Joux is the perfect location for young skiers. In fact, there is the Jardin d'enfants, a place where children can learn to ski in groups in a playful manner. Ski novices looking for a change of scenery to practice after lessons, can head back to Châtel: The Super Chatel lift provides access to several green and blue runs directly from the village.
Finally, for two hours every Thursday evening, the Linga stadium piste turns into a sound and light spectacle for those who want to enjoy skiing in the moonlight.
Learn to ski in Châtel: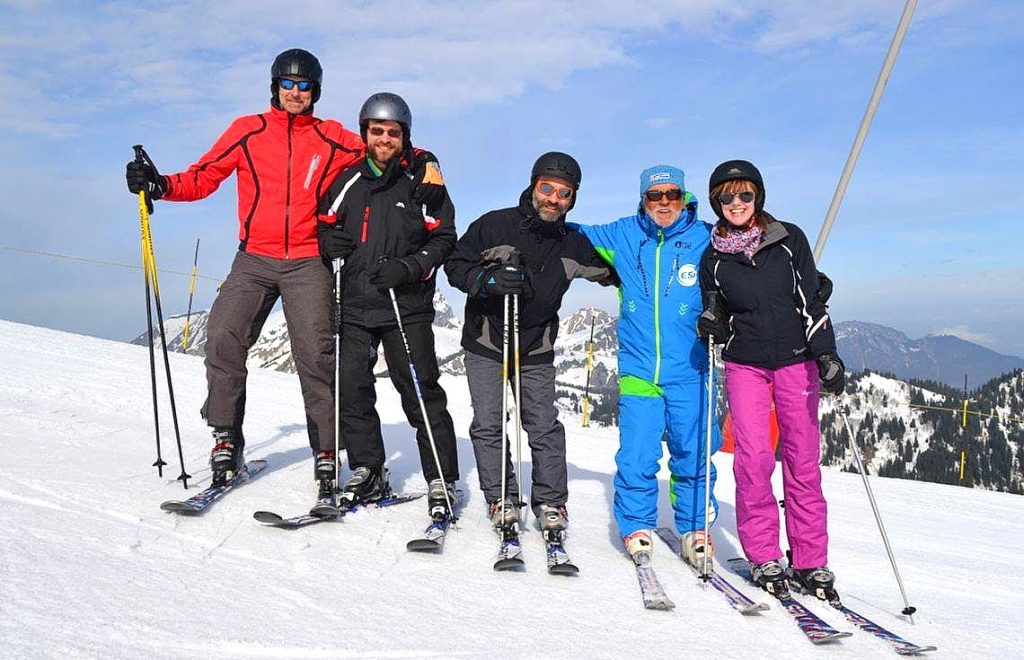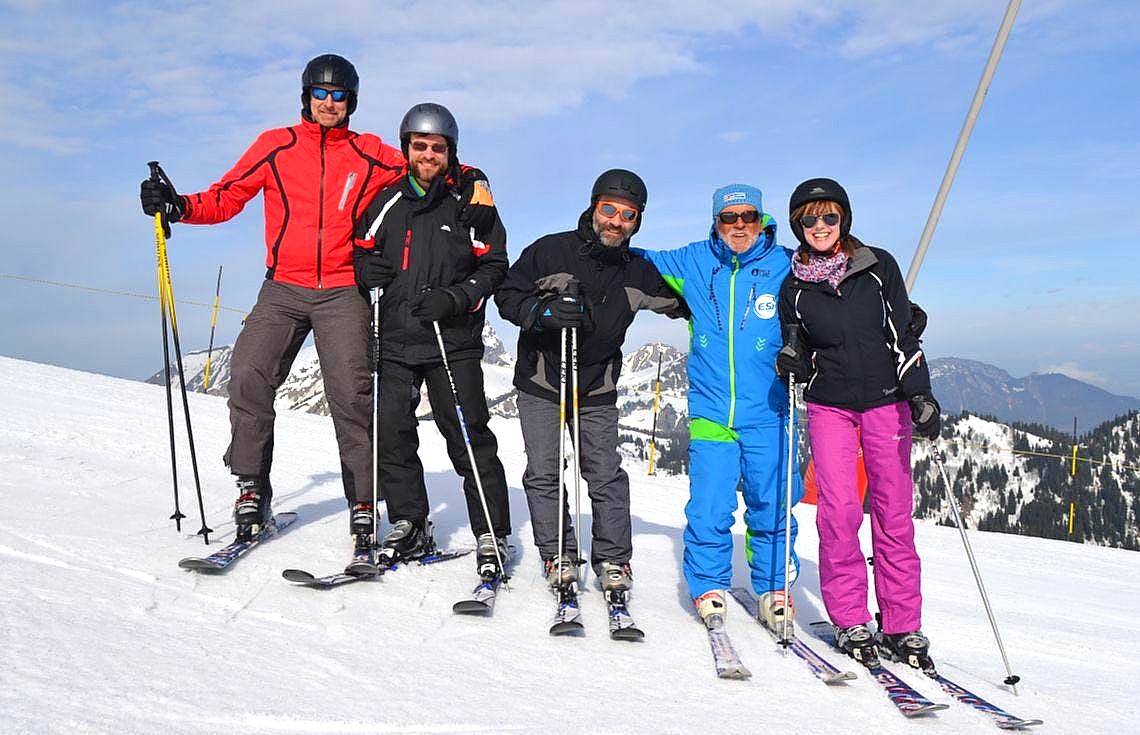 In the Châtel ski resort, CheckYeti recommends booking lessons with its local partner ESI Pro Skiing Chatel. The school was founded in 1977 and today, the ESI team offers group and private ski and snowboarding lessons in Châtel, in English, Spanish, Dutch, French, Italian, German & Russian.
In addition to numerous ski lessons for kids, the school also provides ski lessons for adults of all levels, from absolute beginners to Class 3, which means those who can ski parallel on any slope.
Group courses for children: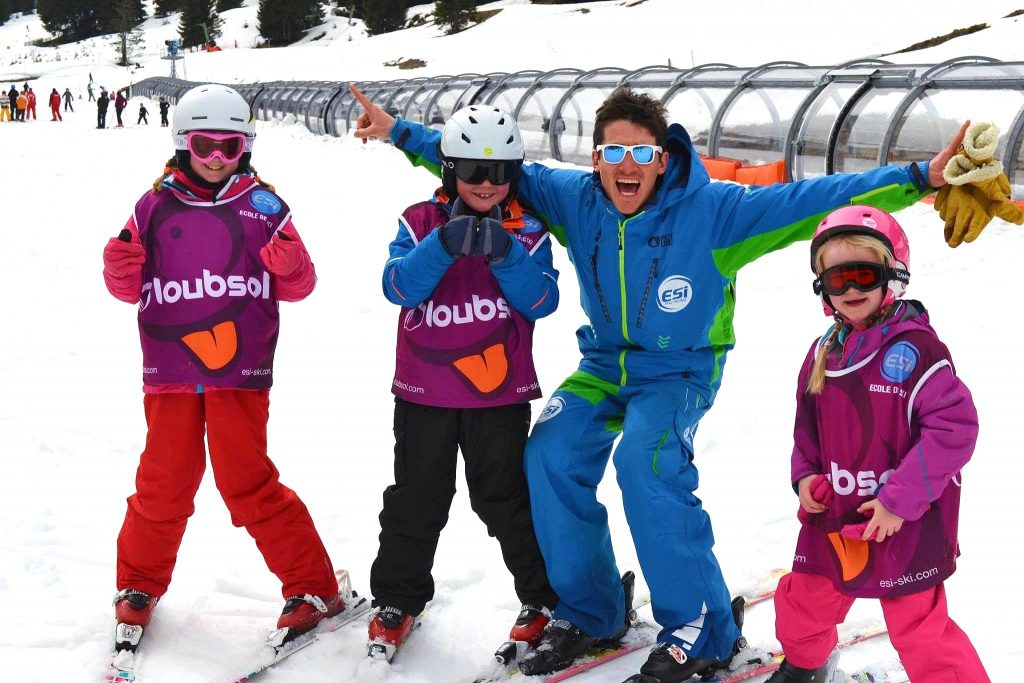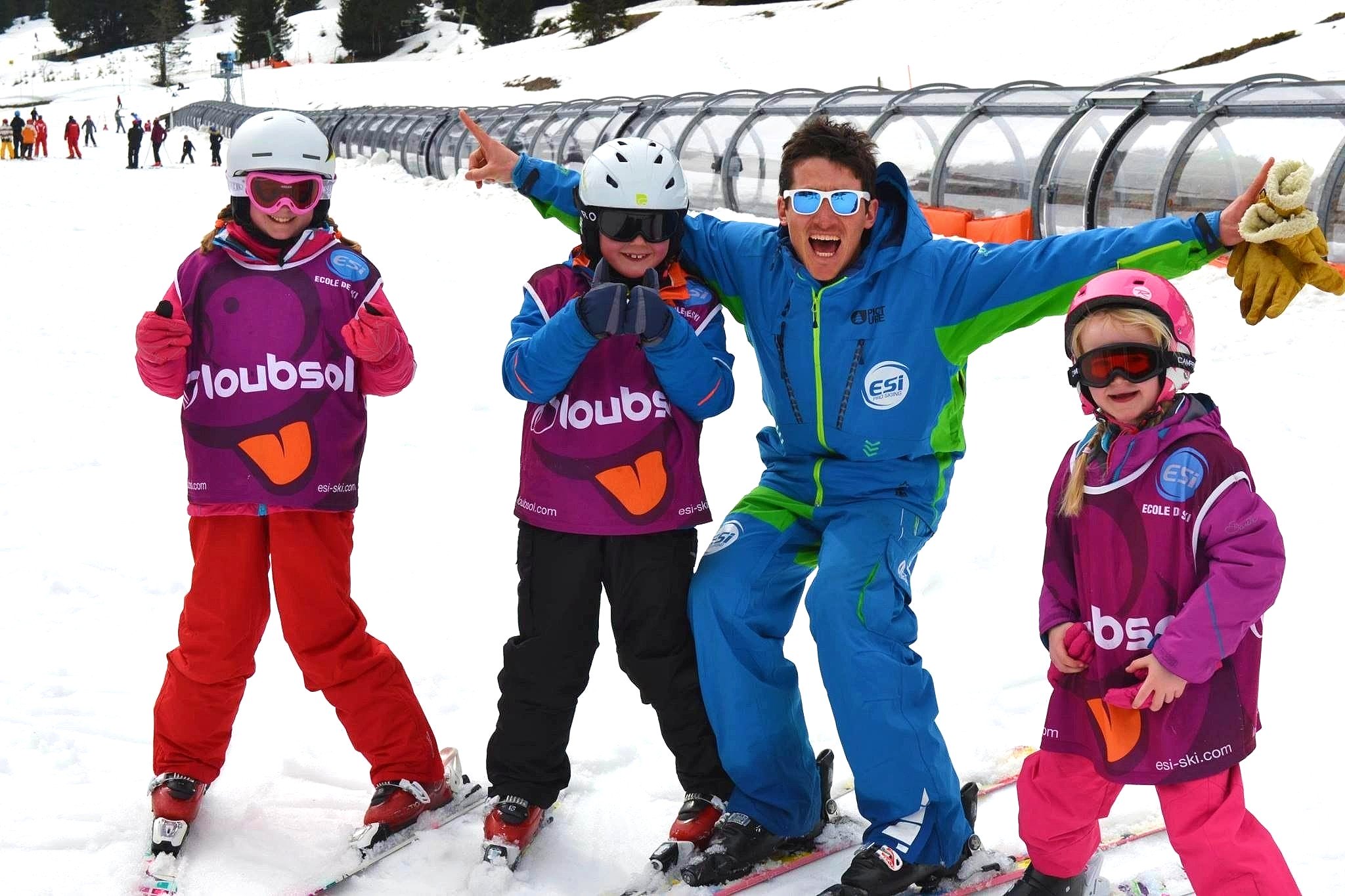 From the age of 4 years, children can learn to ski in Châtel in groups. Lessons for little skiers aged 4-5yrs are held in small groups of 3-6 participants. Kids aged 6yrs+ are split into groups based on their experience, these groups having no more than 9 skiers.
The meeting place is at the meeting point by the "Pierre Longue" gondola in Pré la Joux, which is on the Avoriaz side of the resort. Here, there are numerous green runs that are ideal for beginners making their first foray on skis by practising the snowplough and glide.
Once the basics have been well-established, the ski schools progress to the blue runs accessed by the Pre-La-Joux lift. The focus of the lessons now shifts to improving technique and introducing parallel skiing.
Learn to snowboard in Châtel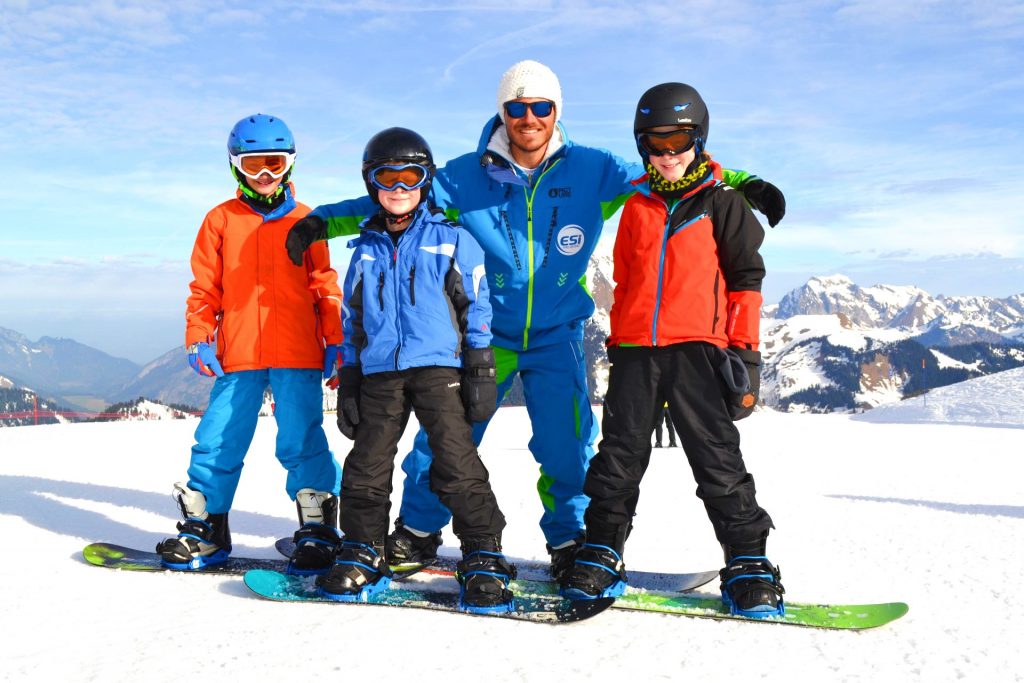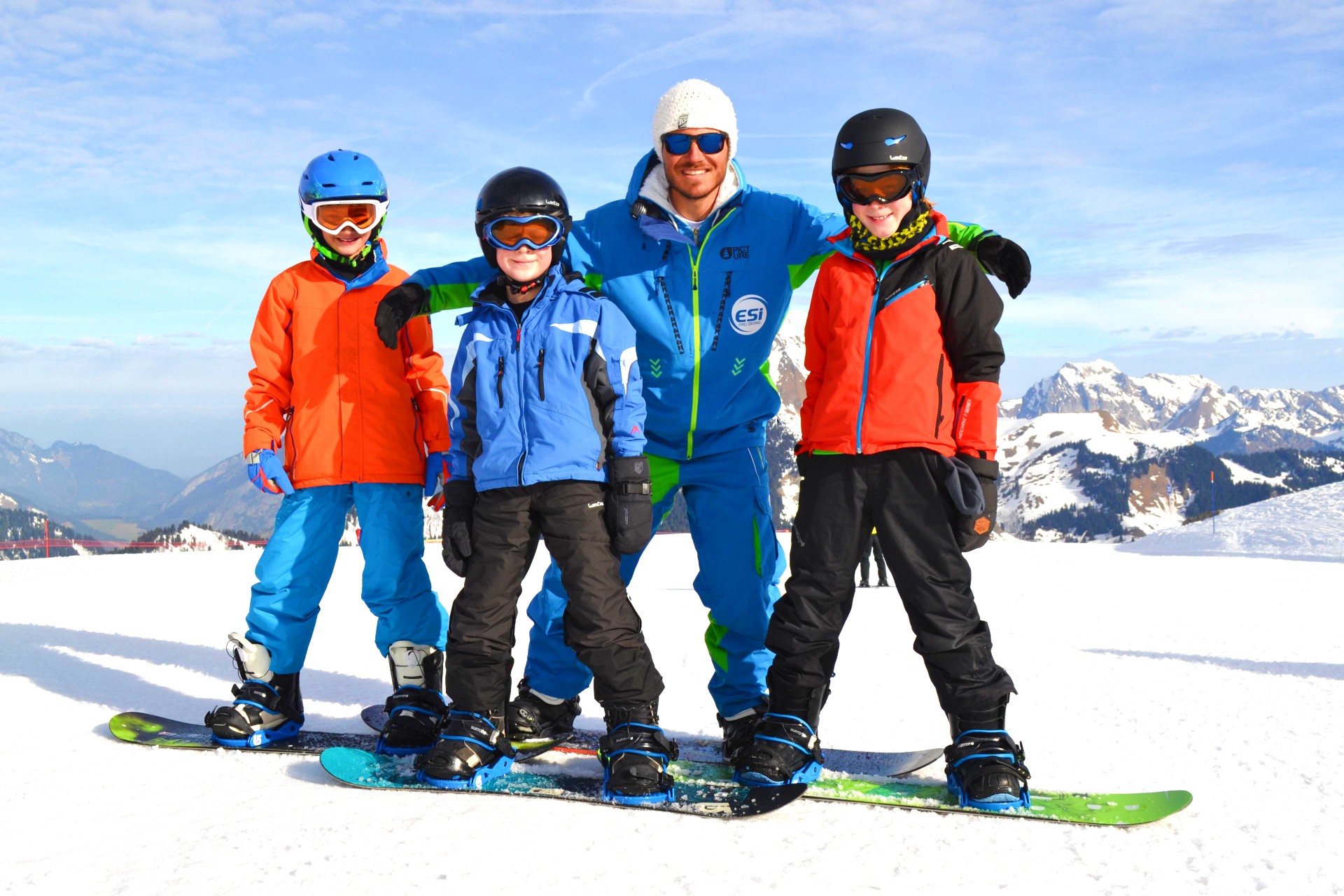 In Chatel, you can learn to snowboard from the age of 10. Lessons are held in small groups of 4-8 participants, the groups being arranged according to the ability level. The snowboarding group courses last 2 hours a day for 5 days. The first lessons focus on the border adapting to the equipment. The instructors also teach their students how to glide and how to carry out gentle curves.
Snowboarding lessons for beginners are also held on the flattest slopes within the resort. The more experienced riders go directly to the blue or red pistes that suit their ability. Advanced boarders are taken further afield, to explore the extensive pistes of the Portes du Soleil area.
Châtel ski pass
In Châtel, you have the choice of two ski passes: The Châtel Liberté ski pass gives access to 82 slopes and 130km of skiing. The pass covers all of the ski lifts in Châtel, La Chapelle d'Abondance, Torgon and the Corbeau sector of Morgins (both in Switzerland). The Portes du Soleil ski pass, on the other hand, covers the entire Portes du Soleil ski area, i.e. 306 slopes, 195 lifts and 600km of pistes.
What to do in Châtel: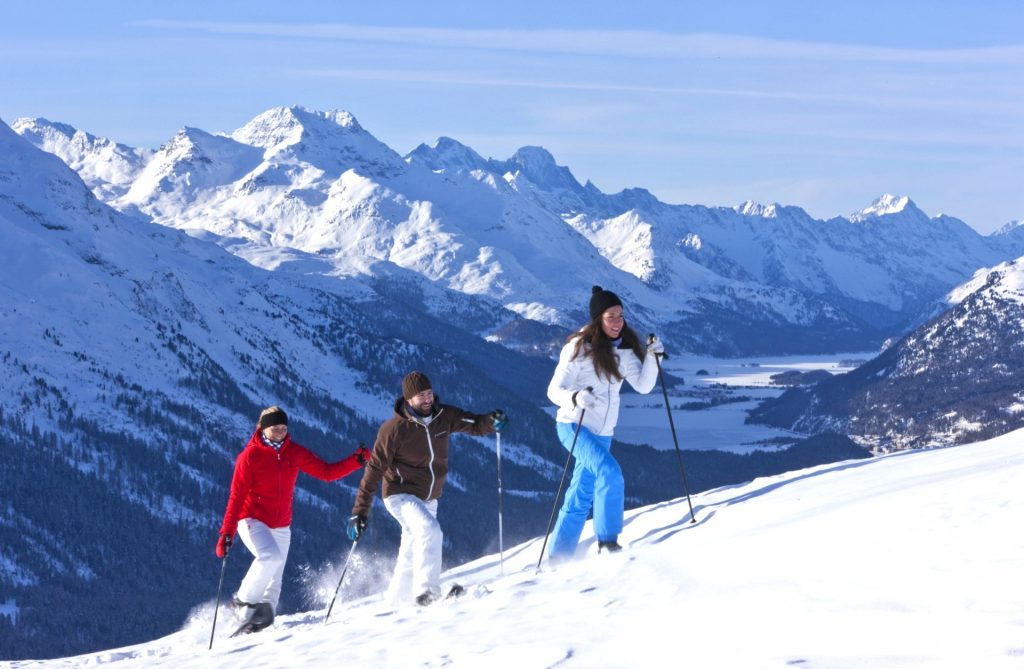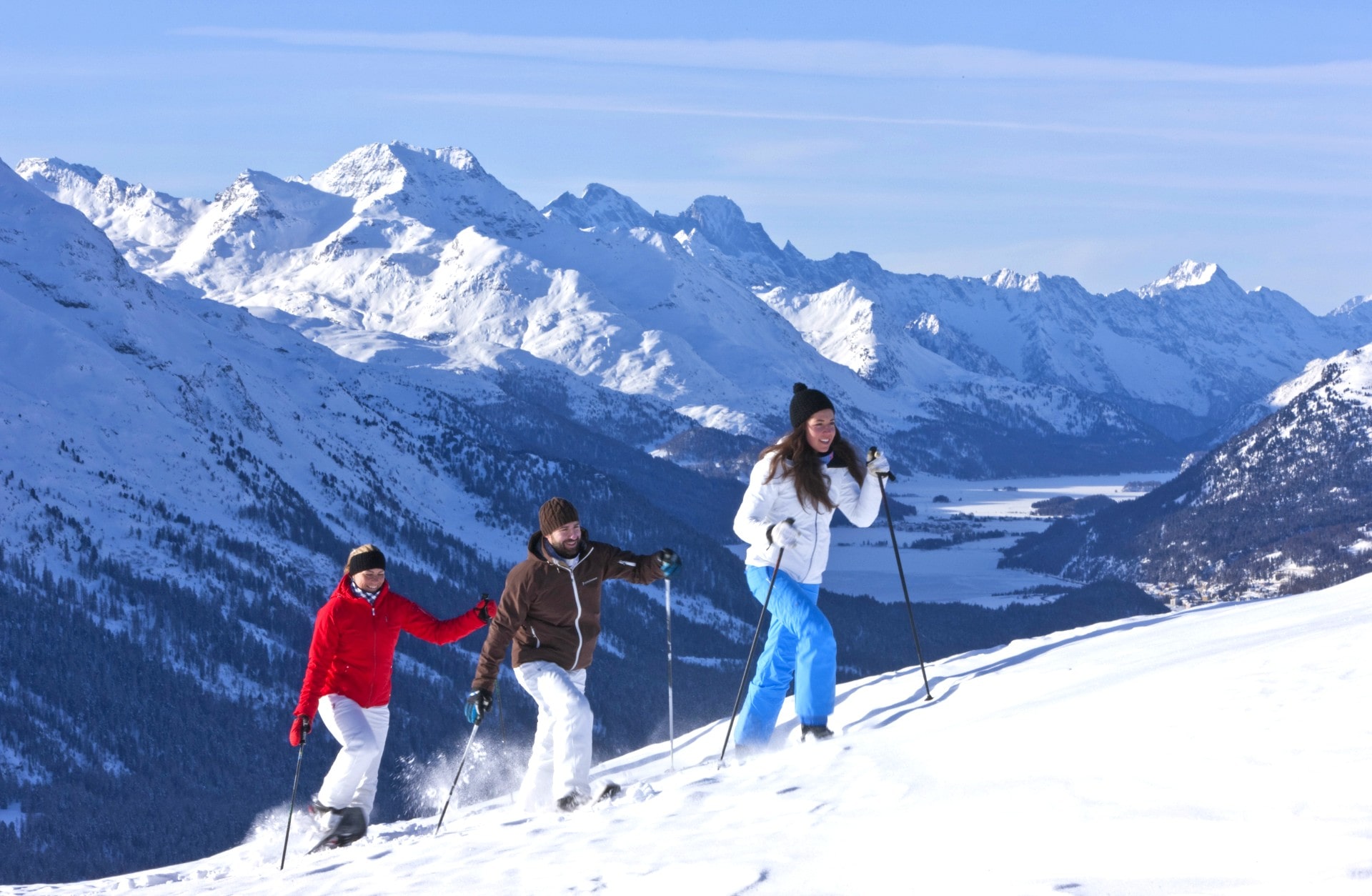 Zipline "Fantasticable"

: Intrepid snow fans head up the Rochassons chairlift at Pré la Joux to access the 1,200m-long Fantasticable zip-wire and fly at speeds of up to 100km/h over the village of Plaine-Dranse. Having reached the bottom, skiers and riders can snap on their skis or boards and continue gliding all the way down back into the village.

Market

: To get to know the city, the flavours and its local traditions, you can visit the market held every Wednesday in the centre of the village.

Châtel Classic

: Every year in February, a classical music festival takes place in Châtel.

Snowshoe hike

: A snowshoe hike organized by local guides will allow you to admire the surroundings and spend a wonderful day in the snow.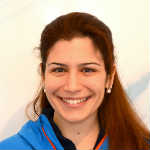 Born in South Tyrol, I love mountains and nature in general. Whether it's 30 degrees or -10 degrees, my motto is "always find new challenges and new emotions in the nature".